Full body-off concours restoration by Canepa. One of 359 original Shelby 427 Cobras!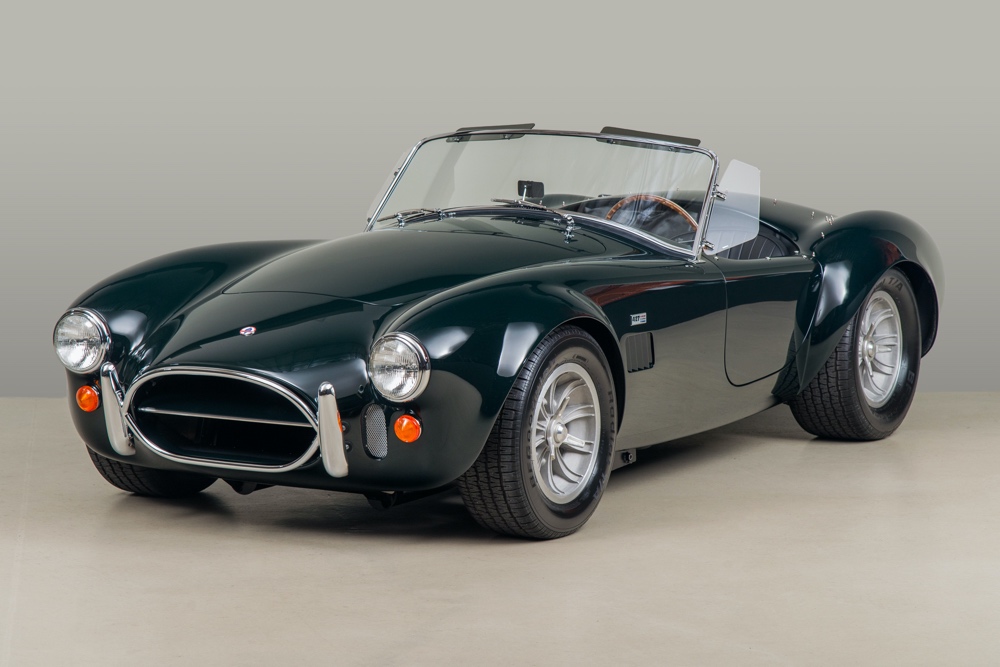 Powerful, lightweight, and an American icon, the Shelby 427 Cobra was the brainchild of sports car builder Carroll Shelby. Realizing that the 289 Cobra had more potential than was currently available, he moved forward with dropping a 427-cubic inch V8 into the aluminum body and tube-frame chassis. While the aluminum body and frame had to be widened and lengthened and the chassis updated to hold the newfound power, the upgrades would yield a car that would become synonymous with lightweight performance and racecar-like handling.
According to the Shelby American World Registry, CSX 3279 was billed to Shelby American on June 10th, 1966, and is noted as being originally finished in green acrylic paint with a black interior.
After a few changes of ownerships, CSX 3279 was acquired by Canepa in November of 2014, where it would then begin a two year, body-off concours restoration.
The Cobra was disassembled down to every last nut and bolt, cataloging each and every piece to ensure that they would be restored back to their period correct finishes. The hand-formed aluminum body was carefully removed from the steel chassis and placed on a special wooden support, and was then stripped of its paint, cleaned and restored. Meanwhile, the tube-frame chassis was cleaned, restored and refinished before the body was placed back together. All new aluminum interior panels were fabricated, including the dash, floors, trunk, inner fender and firewall.
The 427-cubic inch V8 engine, 4-speed manual transmission and rear end were completely restored down to the smallest pieces. The engine was rebuilt by Roush Performance, ensuring that the Cobra had all of its horsepower on tap that the engine originally provided when it left the factory. All of the suspension components were crack checked, restored and refinished to new condition. All of the original hardware was carefully replated and restored back to their original factory finishes. The wheels are the original Pete Brock designed "Sunburst" cast aluminum wheels.
The Cobra received all new upholstery material on the seats, dash, doors, and side panels. The leather seats were restored using the original seat frames. All of the Cobra's instruments and switches were restored back to factory new condition. It also received a brand new, period correct soft top along with side windows to accompany it.
This 427 Cobra is one of the finest in existence, a SAAC documented Cobra brought back to its period correct condition, and is cosmetically ready to win a concours, and mechanically sorted to drive across the country.
Click here for further information 
---
Report by canepa.com
---