This beautiful example here is a Maserati Mistral 4 litre, 6 cylinder coupé from 1967 in very nice and very good state and condition. During its body-off restoration the originality has been preserved as much as possible. No money, efforts and costs saved on this car during its restoration. Original colour "grigio new market" (dark grey) with "senape" tan leather interior.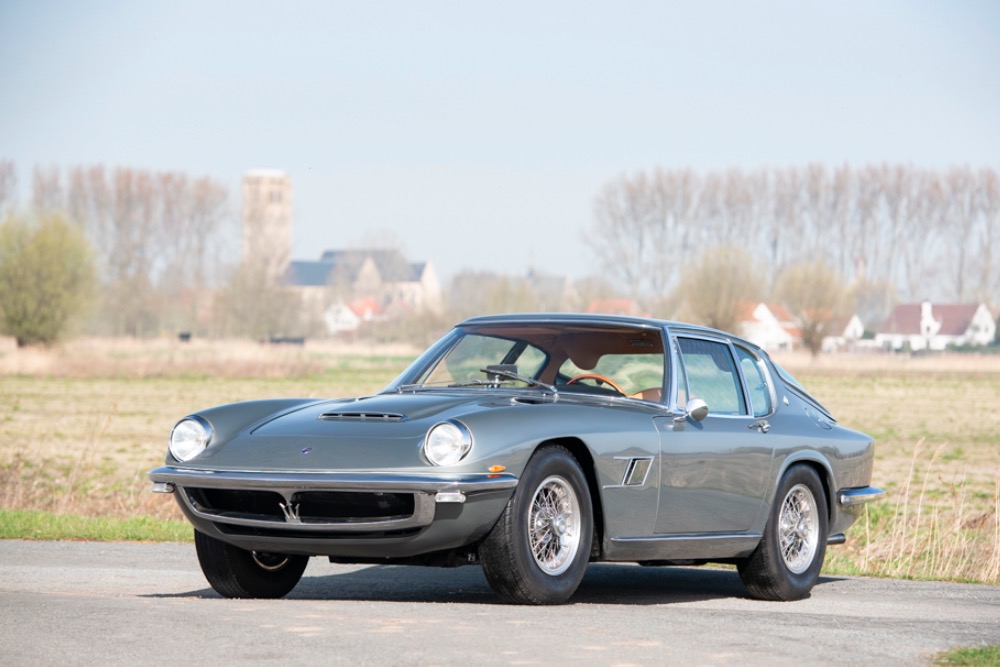 It is Matching Number and also Matching Colour Maserati Certificate. Originally the car has been built with an injection system but has been converted to carburettor version. This car has been mainly all its life in the United States. 1970 until 2012 on the name of Mr. D. Cogrove in New York. Sales Contract Beverly Hills Classic Car Club in USA. Sales Contract Fullbridge Restoration Company UK.
Car has been purchased through current Dutch owner in an auction in 2016 when he decided to have it completely restored to highest standards. All invoices of restoration are present and many pictures of its restoration available.
The car has been restored for more than 4 years in a restoration company in Italy when it was completed and brought back June 2020. Owner decided to finalize and further optimized this beautiful coupé by a Maserati specialist company in Belgium where the finalized last works of the car. Wonderful and elegant Maserati with Frua body and Borrani wheels equipped. Lovely colour combination.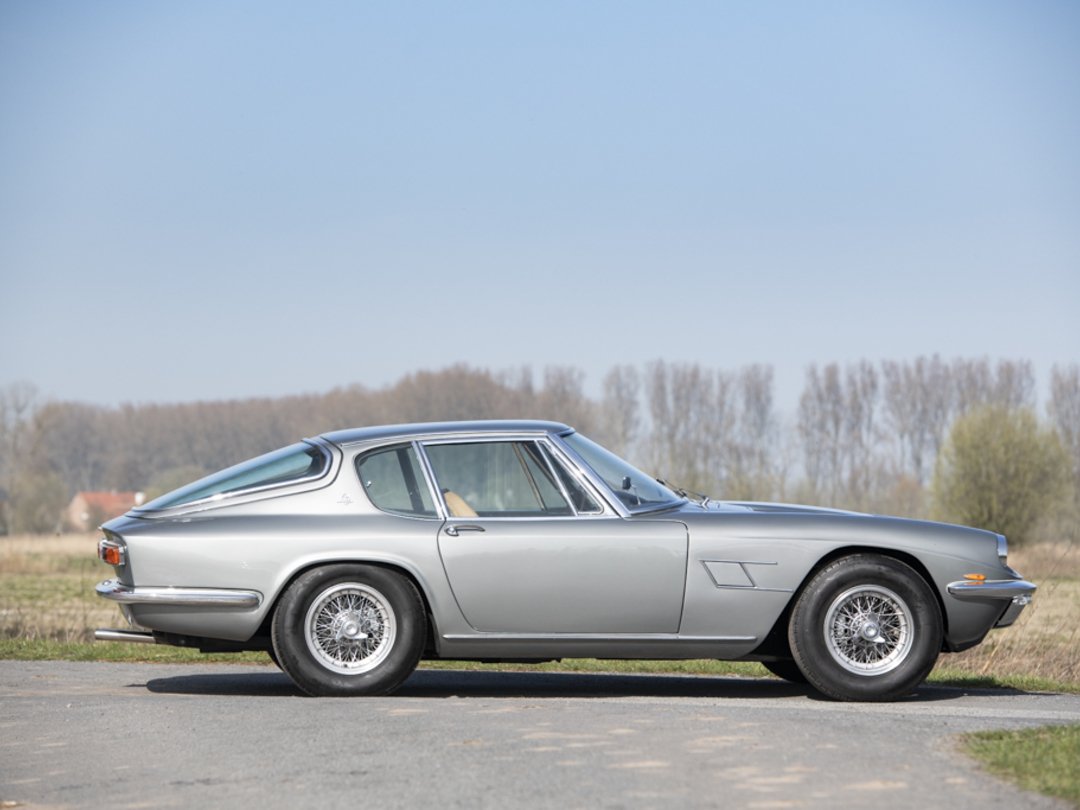 The works that have been carried out on the car
Car has been completely dismantled and water-blasted. Body (aluminium) provided with coating, chassis threated with primer and paint, new sill. Sheet metal repaired, straightened and painted. overhaul of chassis wheel suspension, wishbones, intermediate shaft, cross pieces, steering rod. all rubbers and tubes new petrol tank cleaned and revised. Revised gearbox 5-speed and differential revised engine: line drilling, grinding crankshaft, new cylinder liners and pistons, all gaskets new, complete overhaul cylinder heads, replaced all inlet and exhaust valves, replaced valve seats, new engine mounts.

www.classics2drive.com
8000 Bruges, Belgium
+32 (0) 485 442 410 Sandra Hermsen Kowalski
info@classics2drive.com
Revised carburettors with new original air filter. All clocks calibrated New water pomp, accu, revised dynamo Complete new interieur, dashboard, carpets, revision of original steering wheel. Revised steering gear All chrome is made new New fuse bow and wiring Revision brake system. Revision power brakes and brake pumps. New petrol tubes and hoses. Revision of 5 Borrani wheels with spinners and new Pirelli tires New RVS exhaust New locks Start breaker Maserati Spa.
Click here for further information
Report by classics2drive.com
---