If two names are synonymous with Ford's Total Performance era, it would be Tasca Ford and Shelby American, meaning that CSX3162, the 427 Cobra roadster being offered here, may be the ultimate combination of this synergy. The car, which had a mere two owners for the first 40 years of its existence, was delivered to Tasca Ford on the original Cobra Caravan, which was a traveling promotional tour featuring cars from Shelby American that celebrated the 1965 racing success of the Shelby Daytona Coupe.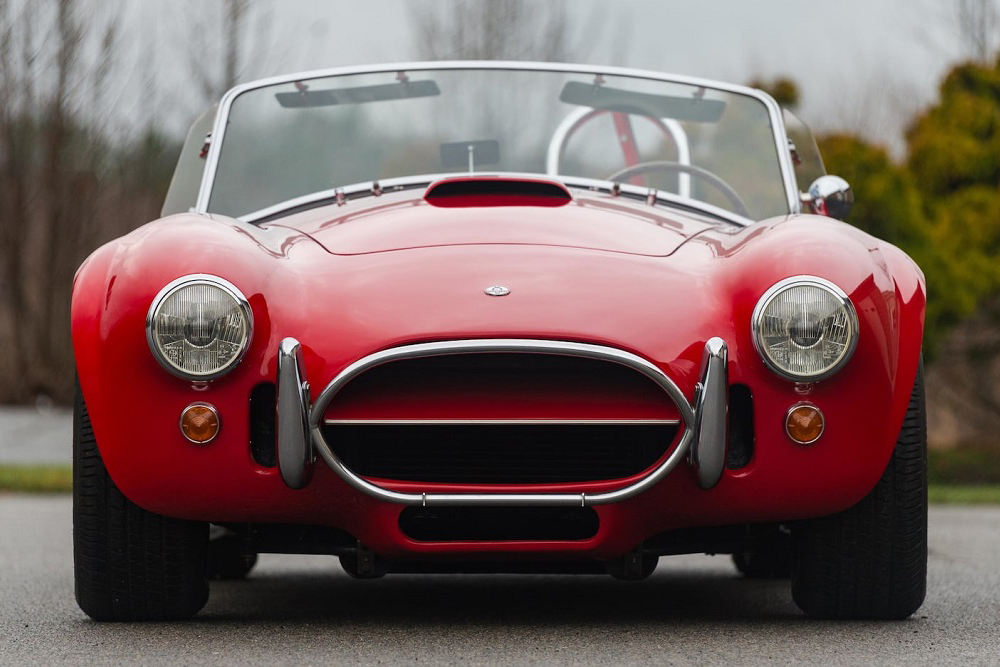 ---
During what many consider the most exciting era in Ford's legendary international battles with the likes of Ferrari, this Cobra was built at the Los Angeles Shelby American shop in late 1965 and actually arrived at the famous Rhode Island dealer franchise during a spring of 1966 stop of the Caravan tour, which often included the likes of GT40s and Daytona Coupes, as well as the GT350 and Cobra designs. When sold new through Tasca Ford before the tour left, original owner Edward Karedes stated that he accepted the keys for his new Cobra directly from Carroll Shelby himself. Karedes would then retain ownership until 1986, when he sold the car to Allen Weiss, and Weiss kept the car 20 more years until 2006.
When it was subsequently sold to Nick and Paul Bigioni, it entered the collector market via Peter Klutt of Legendary Motorcar Company, and it remains part of a private collection today. Exclusive with infrequent public appearances, this Shelby features the 427 CI Ford big-block V-8 engine with two 4-barrel carburetors, the 4-speed manual transmission, chrome side pipes and roll bar, and Cobra draft deflectors and bumper guards. The Halibrand knock-off wheels are in place here as well, with black leather upholstery, AC-logo pedals and an all-business interior inside. A small, chrome Tasca Ford dealership tag helps inform onlookers of its origins, but the car's history is well-known. CSX3162 presents itself stunningly, with beautiful red paint, chrome-plated engine dress-ups, safety-wired Halibrand racing wheels in black and a stellar overall stance. Obviously of special interest to those who grasp the significance of the Shelby and Tasca associations, this is a special opportunity to own a fantastic 427 Cobra.
ESTIMATE: $1,500,000 – $1,900,000
---
Report by mecum.com
---