Albion Motorcars is offering this amazing Lotus Elan S1 26R for sale.Incredibly well prepared historic racecar. Light and fast.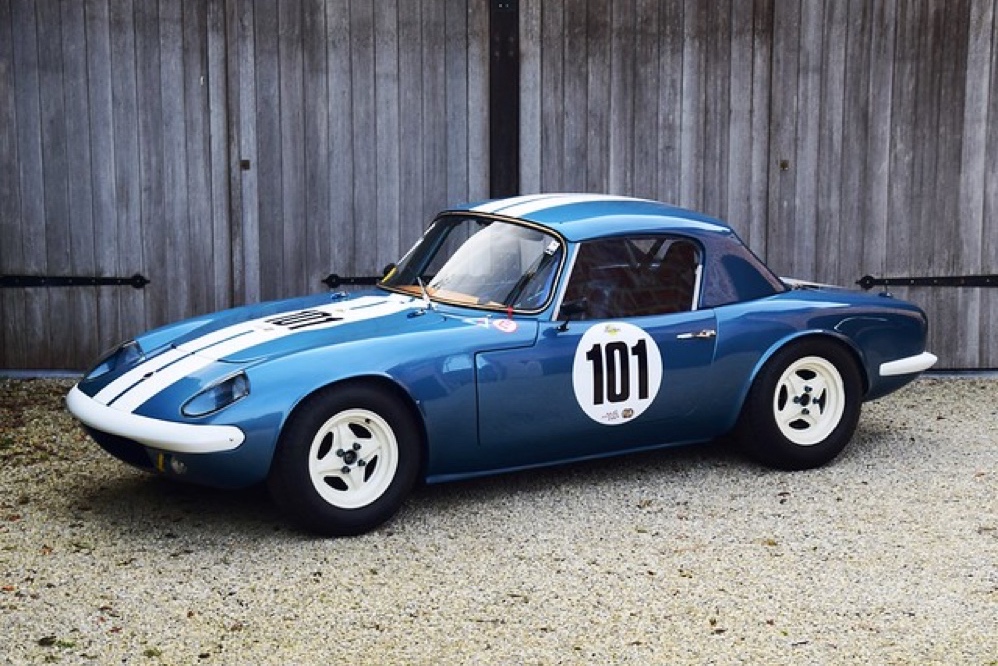 Lotus Elan S1 26R specification:
Year : 1965
Drive : LHD
Colour : Viking Blue
Mileage : 250 km
Interior : Black
Transmission : Manual
The Lotus Elan is one of those classic race cars that rewards smart driving. Using finesse to carry as much speed through corners as possible is how it beats cars like the Shelby Cobra and Jaguar E-Type in historic racing events today. That's how the 26R, the racing variant of the little Elan, earned the nickname "Mongoose" : because it was known for eating Cobra's for breakfast…. Like all Lotuses, the 26R values low weight over power. In this 26R specification, the Elan has 160+ bhp for an homologated weight of only 580 kg. A very promising power to weight ratio.
This example is a very early Series 2, and for that reason eligible for every pre-1965 event. It has been raced in Denmark for some years, after a very extensive and expensive rebuild 6 years ago by renowned Danish specialist TP Motorsport. In the beginning of 2021, the engine is completely overhauled and has done one race weekend since, so there are plenty of racing hours to go. The Lotus is constructed with all the best parts available, and has just been dynoed at 175 bhp. It comes with a FIA HTP Appendix K (Competition GT Car – Period F 1962-1965 – Category GTS-10) which is valid until 31/12/2026.
This spectacular Lotus Elan is a very competitive device in national and international historic racing, and is eligible for all Peter Auto events, Masters , Spa 6 Hours, … Ready for competition, built with the very best parts and in fantastic condition. This little gem could be your new racing car for the 2022 racing season at a price below the cost to build one to this specification.
Click here for further information
---
collectorscarworld is partnering with the most renowned classic car specialists and dealerships in the world. We always offer selected rare and sought-after collectors cars and supercars for sale and every day a special car is featured for one of our partners. The passion for classic cars is diverse, sometimes it concerns the beauty of forms that can be admired at a concours, sometimes it is the smell of rubber , old leather and gasoline at a racing event or trip in the sunset.
Or its a classic car you have great memories with or which your parents owned a longtime ago. Classic cars and supercars are an expression of the lifestyle that someone shares with other petrolheads, and which is immortal, enduring and always a lot of fun. If you are looking for a special car or need support in the evaluation and history of cars, please contact us at info@collectorscarworld.com
---