Taylor & Crawley is offering this stunning Alfa Romeo 2000 GTAm for sale. During the 1960s touring car racing took off in a big way worldwide. All the manufacturers produced road cars specifically aimed at winning the National and International championships.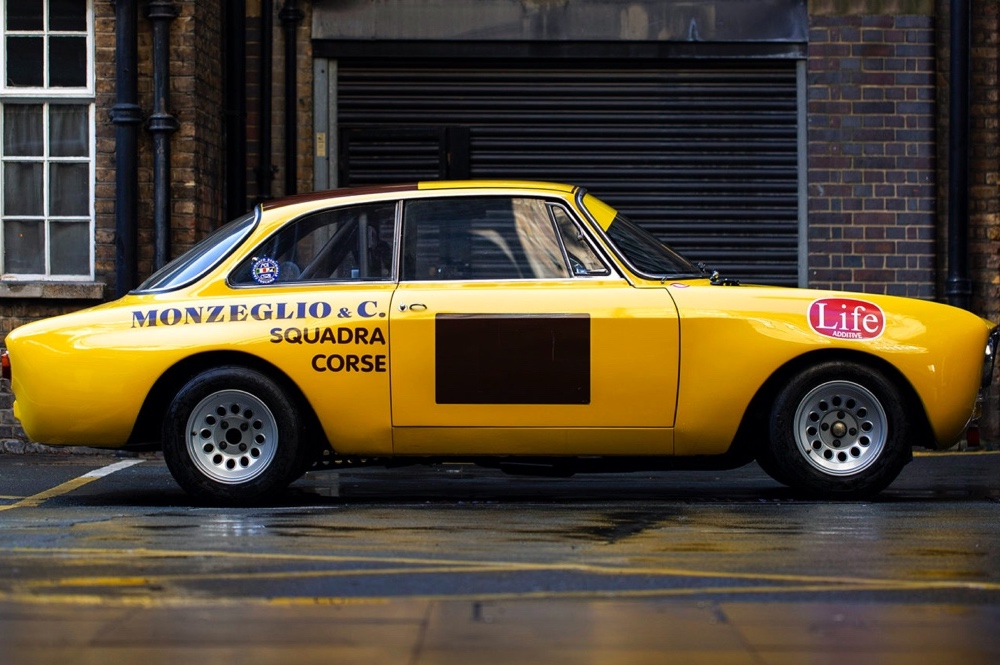 Alfa Romeo's competition department, Autodelta, produced the immortal GTA in 1965 that swept all before it in the European Manufacturers Championship, winning a hat-trick of Championships, 1966, 67 & 68. The GTA was a lightweight homologation special based on the beautiful little Guilia Sprint GT that frequently beat much larger capacity cars, taking overall victories as well as class wins in some of the best races of the decade.
For 1970 Alfa Romeo and Autodelta homologated a new model for the new Group 2 Touring car regulations. Whereas the previous regulations required at least 500 cars to be built to the race car specification the new ones allowed homologated parts to be fitted to any model of which at least 1,000 cars had been produced.
Autodelta chose to base the new Alfa Romeo GTAm on the American market 1750 GT Veloce as the car was supplied with fuel injection and the engine capacity could be raised to 2 litres. The more liberal Group 2 regulations allowed the cars to run with much wider wheels and the outrageously flared bodywork to cover them.
Click here for further information
---
collectorscarworld is partnering with the most renowned classic car specialists and dealerships in the world. We always offer selected rare and sought-after collectors cars and supercars for sale and every day a special car is featured for one of our partners. The passion for classic cars is diverse, sometimes it concerns the beauty of forms that can be admired at a concours, sometimes it is the smell of rubber , old leather and gasoline at a racing event or trip in the sunset.
Or its a classic car you have great memories with or which your parents owned a longtime ago. Classic cars and supercars are an expression of the lifestyle that someone shares with other petrolheads, and which is immortal, enduring and always a lot of fun. If you are looking for a special car or need support in the evaluation and history of cars, please contact us at info@collectorscarworld.com
---