Copley West is offering this 1956 Porsche 356 European. It is available for sale in the Newport Beach showroom.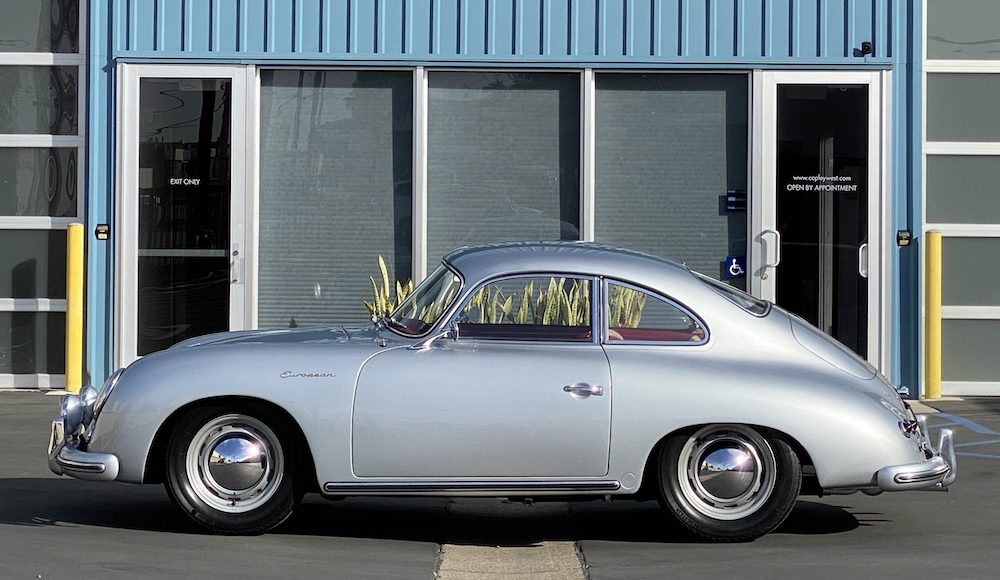 The Porsche Certificate of Authenticity confirms that this 356 left the factory on January 4, 1956 in these colors and the engine and transmission are original to the car.  The POA also confirms that the car was a USA market 356 "European" model and had that script affixed to the body and delivered with odometer in miles and sealed beams, which was standard issue for US market cars.  #55353 also comes with the Karosserie Reutter certificate, confirming all build details when new and as it sits today.  These were very rare US only cars that are said to only number 156 in total and only a handful survive today (one source says 12).  #55353 was just restored by Liberty Motorsports of Costa Mesa, CA, noted for their attention to detail and correct restorations.  The car is fresh and ready for rallies, shows or just getting a coffee.  It has not been on the show circuit and quite unknown in Porsche circles.  It comes with jack, tool roll, books.  The car has period correct driving lamps with correct switch and the "leatherette" has been redone in leather.  This 356 European will set you apart in the world of 356's.
Click here for further information!
Report by copleywest.com
---