2shores Classic Cars are pleased to offer on behalf of one of our clients this extremely rare and beautiful Porsche 356 pre A Continental Coupe.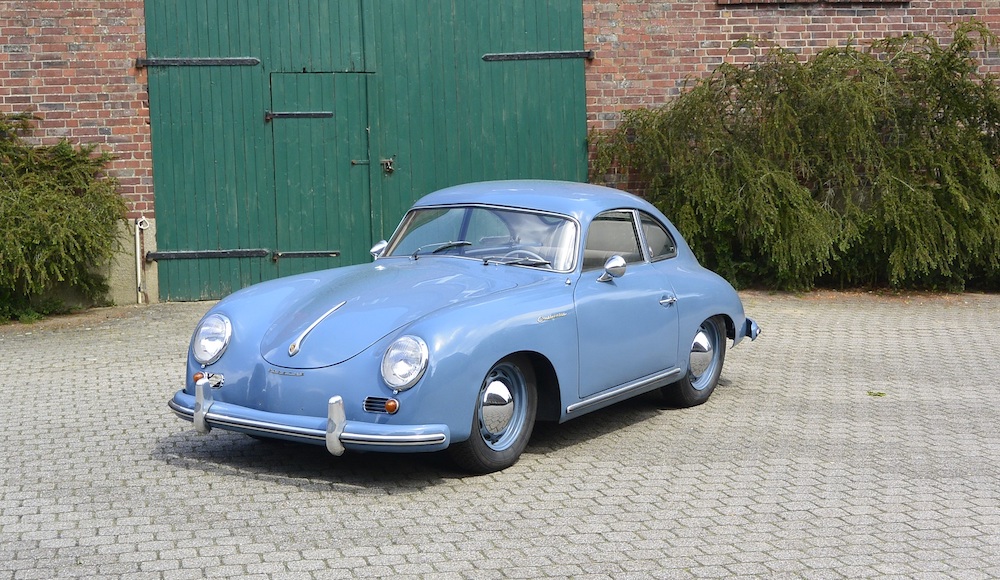 From the earliest, 1,100 cc Gmünd beginnings, the overall shape of the 356 remained more or less set. In 1951, 1,300 and 1,500 cc engines with considerably more power were introduced. In late 1952 the split windscreen was replaced by a slightly V-shaped, single windshield, which fit into the same shape opening. In 1953, the 1300 S or "Super" was introduced, and the 1,100 cc engine was dropped.
Towards the end of the original 356's time (in 1955, when the 356 A was about to be introduced) Hoffman, wanting a model name rather than just a number, got the factory to use the name "Continental" which was applied mostly to cars sold in the United States. Ford, makers of the Lincoln Continental, sued. This name was used only in 1955 and today this version is especially valued.
This 1955 Porsche 356 Continental has been sold new to the US through Max Hoffmann and came back to Germany in the 1970's. It remained with one owner in Germany for over 30 years. Upon his passing, the car came to the current owner, who is a Porsche collector.
Click here for further information!
Report by 2shores.com
---