In early 2017 Land Rover announced they would be hand-selecting 25 of the iconic original Series 1 models from around the world and meticulously restoring them as part of a program dubbed "Land Rover Reborn."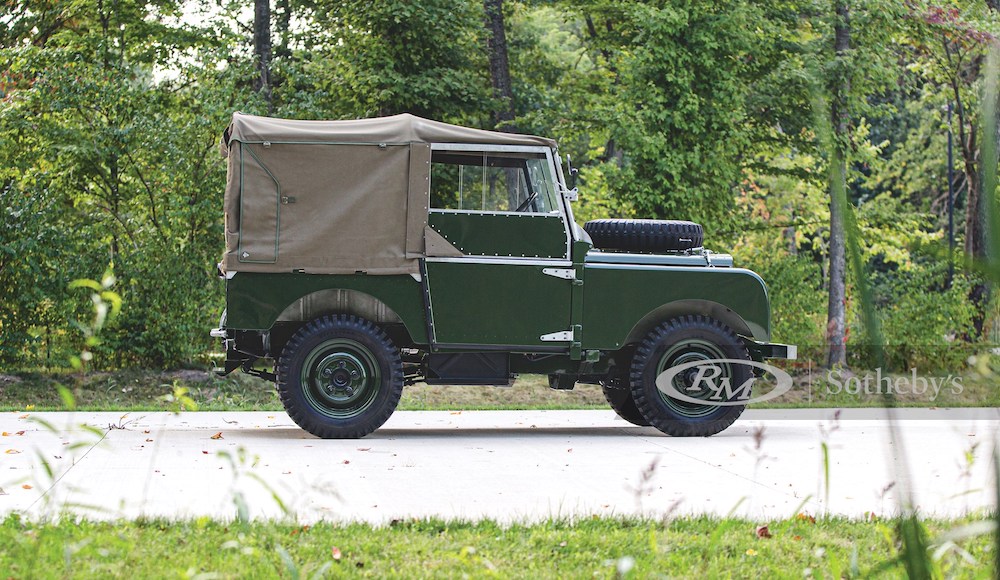 Each of these vehicles was brought into a special shop at the spiritual home of Solihull, assessed by the Reborn team, and meticulously restored. What can be restored or preserved is maintained; what must be replaced is replaced with new pieces made using the original materials and processes from some 70 years earlier.
The Series I offered here is "Car Zero," the very first Land Rover restored by Land Rover Reborn. Discovered in Queensland after many years as a farm vehicle, it was brought back to Solihull and restored in the original livery, Bronze Green with period-correct green vinyl upholstery. It retains its original gauges and hardware, all beautifully finished, and retains a correct 1.6-liter, 55 bhp gasoline engine under the hood. Reportedly, the build took several months to complete, but the end result is simply as good as new—literally!
"Car Zero" was utilized extensively in promotional materials before joining the current collection. It remains in immaculate condition down to the paper delivery tags on dashboard controls and records only 126 kilometers since its rebirth. Equipment includes the correct canvas top and removable side windows, as well as a car cover.
This is a very special part of Land Rover history—the very first Series 1 to be "Reborn."
Click here for further information
Report by rmsothebys.com