The Allard J2 model was announced in 1949 to much acclaim, and achieved early racing success in both the UK and America.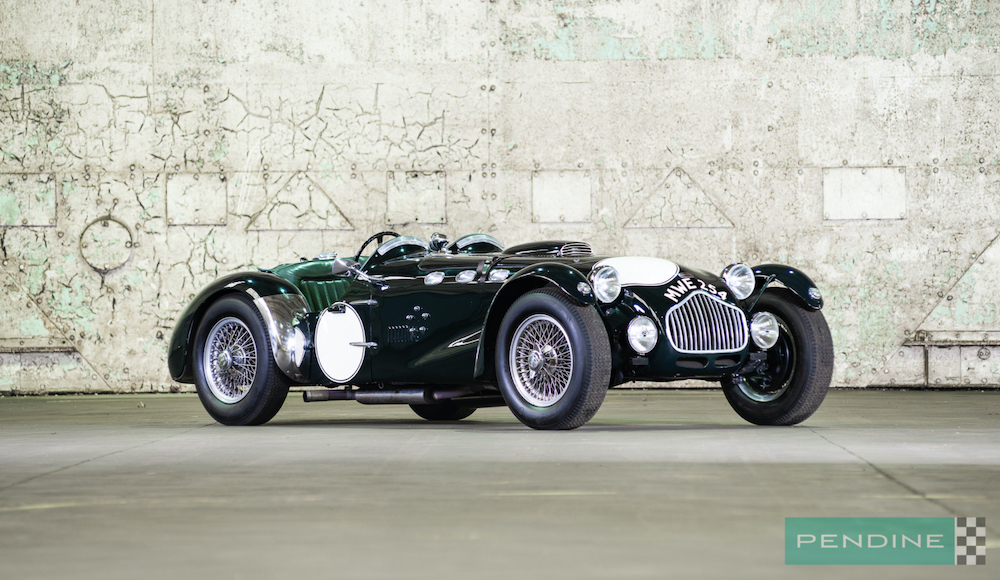 Just 99 cars were built over a period of eighteen months, the competition-orientated J2 two-seater employed Allard's trademark independently suspended 'split' front axle and a De Dion rear end with inboard brakes. Like the vast majority of production Allards, the J2 used Ford and Mercury components, these being readily obtainable from Ford in the UK. Importing engines such as Cadillac's powerful new overhead-valve V8 into Britain was prohibitively expensive. As such, it was common for cars to be exported to the USA to be fitted with the customer's choice of engine on arrival. With a Cadillac engine installed the Allard J2 was more than a match for any contemporary sports car in a straight line, Jaguar's XK120 included. The majority of J2s produced ended up in the USA where they were raced with considerable success, dominating SCCA events.
Delivered on 26th January 1950 to the Allard dealership 'Tate of Leeds', MWE 254 was the tenth car off the J2 production line and a rare Home Market example. It was sold to Mr Maurice Wilde in April 1950, originally fitted with a standard Ford Mercury V8. Wilde – an enthusiastic racer – installed the previously unobtainable and very desirable new Cadillac OHV V8. Throughout 1950 and 1951 he contended many events with the J2 with some success, including a podium finish at Croft in August 1950 behind winner and works Allard driver Frank Curtis.
Click here for further information!
Report by pendine.com
---