Classics2Drive has this beautiful Morgan 4/4 Flat Rad for sale. The cars is a rare and very early pre-war Morgan with very low mileage. Chassis number 23, also known as "The Last Survivor". Comprehensive history and files available.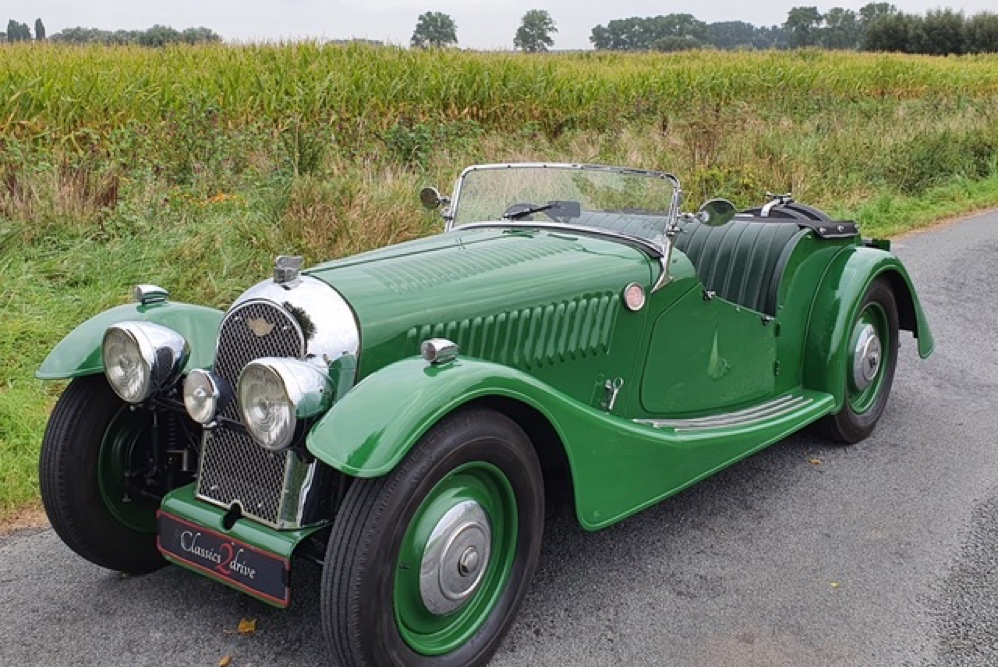 This amazing looking Morgan 4/4 Flat Rad is a very early example from 1936, chassis number 23, which was delivered new in 1936 in England. It was Morgan's first proper road car with 4 wheels. These models were used in competition, including the 24 hours of Le Mans and many other rallies of that period. Called as Flat Rads by some, the model was known as the 4/4 in the post war period, and the car was produced with only slight upgrades until the year 1951.
This example here presents itself in very good state and remains almost in complete original condition.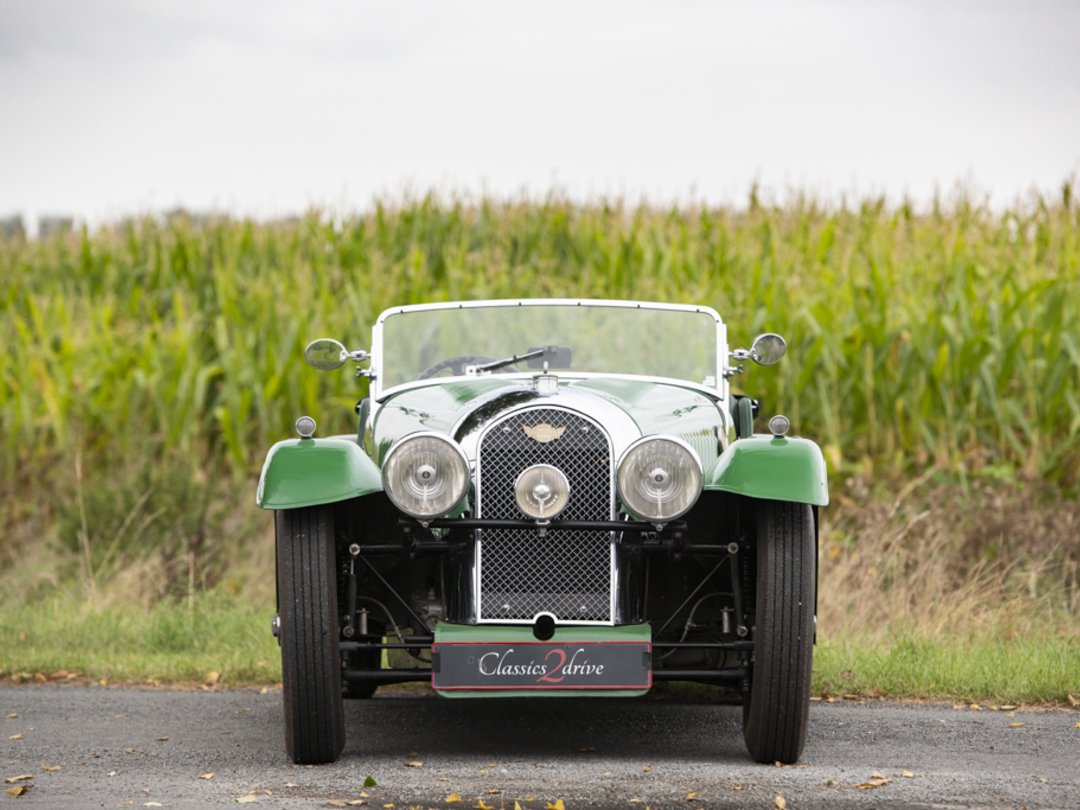 The car is equipped with the 1141 cc 4-cylinder Coventry climax engine which gives the car a sportive performance and Meadow 4-speed manual gearbox which has synchromesh on 3rd and 4th gear.
This 4/4 very attractive driver comes with comprehensive files, old documents and letters of previous owners, old instruction book and much history, even with all pre-war tax discs, the old UK registration logbook which make all this really unique! The car has been published and featured in numerous Morgan and English car books and in several magazines because of its beauty and originality. in Morgan scene they call this example here "the last survivor"! A very well-known in the UK with former registration number plate: BVP 815.
A fabulous two-seater with plenty of room for luggage. Equipped with a single panel windscreen which can be folded flat if required, chromed flat radiator with mesh grill, Morgan "flying M" Mascot, 2 headlamps, rear hinged "suicide" doors to be opened from inside, a bench seat leather trimmed (has been redone some years ago), spring loaded bonnet catches (early series 1), an early 4/4 elegant wooden dashboard with 4-spoked steering wheel, twin spare wheels in the back, good cable brakes. Avon tires with steel rims and matching chrome hub chaps. Comes with with original car jack and tools.

www.classics2drive.com
8000 Bruges, Belgium
+32 (0) 485 442 410 Sandra Hermsen Kowalski
info@classics2drive.com 
This Morgan 4/4 Flat Rad Series 1 is very well serviced and maintained. Last extensive service had been carried out by Morgan specialist "Techniques" in UK who are known for Morgan's maintenance in general and for their race preparations.
Only a very few items are not original on this little driver, which are: the detachable light bar in order to keep the configuration of the lightening original, the water pump and the electrical fan. Instead of the Solex carburettors they have been exchanged them to SU carburettors.
It is provably the most original 4 wheel Morgan in existence. All previous ownership known. One of previous owners was also Dutch racing pilot Mr. Adrian van der Kroft who kept it for about 10 years, when later current bought it from him almost 11 years ago. Registered in the Netherlands on Dutch numberplates.
The car presents itself in beautiful green paintwork combined with beautiful green interior. The car has a charming patina with slight signs of usage. Incredible conserved and maintained for her age!
There was a choice of three colour schemes at that time: either racing green all over, all black or blue with black wings. This example is a real attractive appearance delivered with black soft tonneau, side windows and hood.
In opposite to many other Morgan's BVP 815 had not a "really hard life". In almost 60 years the car had a mileage of only around 10.000 miles on its clock and it was from new almost 60 years in one owner hand! Not many cars can say that about itself. Now the car has a mileage of about 16.000 miles only. Amazing!
The car has been a participant in many rallies and events and also in several Morgan Concours and its originality has been always appreciated and awarded!
This lovely Morgan is a gain for every Morgan or any other car collection. A real piece unique of history! Ideal for rallies and other car events.
For the real (Morgan) car collectors and connoisseurs who appreciate originality, history, elegance together with driving pleasure!
Click here for further information 
---
collectorscarworld is partnering with the most renowned classic car specialists and dealerships in the world. We always offer selected rare and sought-after collectors cars and supercars for sale and every day a special car is featured for one of our partners. The passion for classic cars is diverse, sometimes it concerns the beauty of forms that can be admired at a concours, sometimes it is the smell of rubber , old leather and gasoline at a racing event or trip in the sunset.
Or its a classic car you have great memories with or which your parents owned a longtime ago. Classic cars and supercars are an expression of the lifestyle that someone shares with other petrolheads, and which is immortal, enduring and always a lot of fun. If you are looking for a special car or need support in the evaluation and history of cars, please contact us at info@collectorscarworld.com
---