Canepa is offering this Ford 3 Window Coupe "Hot Rod" for sale.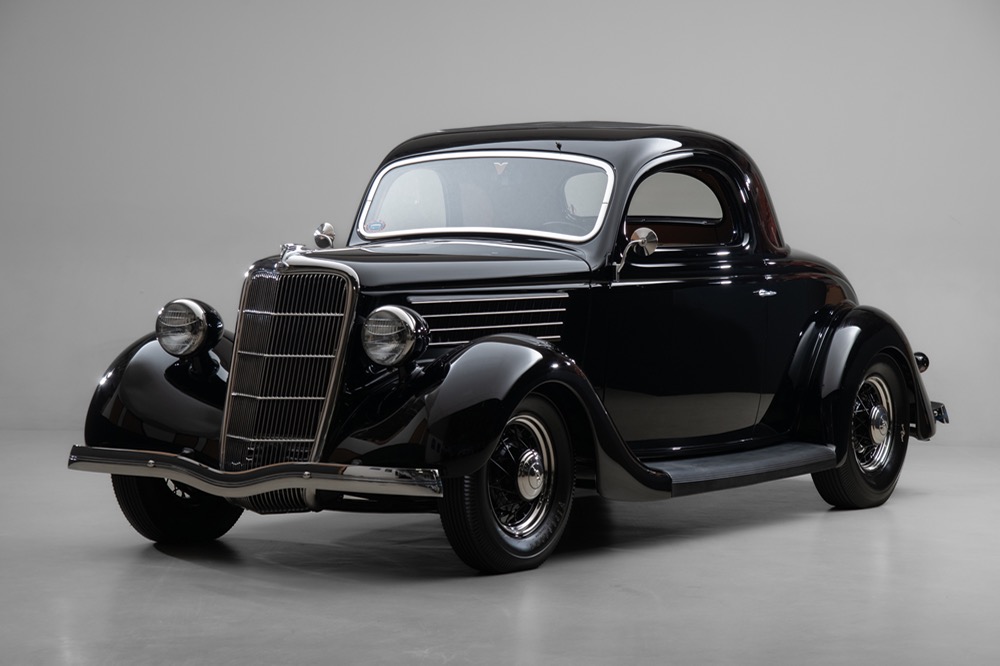 284ci Flathead Supercharged V-8 Engine
Ground-up restoration/build
Original '35 Ford 2-speed Columbia rear end
Featured in "Hot Rod Deluxe" and "Motor Trend"
'39 Lincoln 3-Speed Transmission
Lincoln drum brakes
The 1935 Model 48 Ford lineup represents a significant shift from its predecessor, boasting stylistic and technical advancements. This year marked the debut of Ford's iconic Flathead V-8 as the sole engine option, bidding farewell to the four-cylinder engine from the Model A. The side-valve 'flathead' V-8, originally introduced in 1932, revolutionized the automotive industry as its first mass-produced, affordable V-8 engine. With the 1935 model, the Flathead V-8 generated an impressive 85 horsepower and 144 lb-ft of torque, a noteworthy improvement of 10 horsepower over the previous year's variant.
The 1935 model year witnessed a host of improvements in the Ford lineup. Notable enhancements include a refined front suspension, repositioned engine for increased interior space and improved weight distribution, a revised frame, and an upgraded suspension system for a smoother ride. Ford's renowned Flathead V-8 engine is powering this exceptional coupe, which, at just three years old in '35, still shines as a masterpiece of engineering. The exterior of the Model 48 showcases a visually captivating design characterized by a lowered body, an elongated front grille, seamless integrated fenders, and a curvaceous, aerodynamic body. Among the various body styles offered, the sporty and dramatic 3-window coupe, identified as body style 720, takes center stage. While perhaps less practical than other options, this coupe's exaggerated proportions and curves make a bold statement. This beautiful '35 Ford 3 window coupe is a fantastic entry point into the world of pre-war classics, providing an enjoyable driving experience right from the start.
What makes this particular '35 Ford coupe special is its understated "Hot Rod" features and its period-correct exterior. The car's sole exterior giveaways are big-and-little blackwall tires and the deep rumbling of the twin exhaust pipes. It has been lowered just a few inches thanks to a 2" dropped axle, reversed spring eyes, and de-cambered transverse leaf buggy springs. Other notable features include a meticulously rebuilt Mercury V-8 engine with an Italian-built S.C.O.T. 4,500cc Roots-type supercharger, fully restored brightwork, pristine brown leather interior seating, a convenient tilt-out windshield, a roll-down rear window complete with a retractable sunshade, and a flawlessly executed deep black single-stage paint job; a total ground-up restoration/build.
This car's builder, Dave Simard, had this car repainted in DuPont single-stage Pitch Black Centari enamel. The trim is all original; it has just been finished to perfection. Other restyling components are the trunk handle, a bigger V from a 1937 Ford, and some custom-made Ford truck mirrors. The engine bay showcases superb craftsmanship, while the pristine dash and gauges emphasize the coupe's overall elegance. To add to this list, a Hildebrandt oil filter, a custom fabricated air cleaner, and an original '35 body and Columbia 2-speed rear end were added, making this vehicle stand as one of the finest '35 Ford coupes. It's a breath of fresh air to encounter a vehicle like this that has the perfect combination of hot rod modifications under the hood while keeping the essence of its era in a truly captivating manner.
Upon arrival at Canepa, every collector car for sale is put through an extensive and diligent process called the "Canepa Difference." This includes a major and comprehensive mechanical inspection where all systems are checked, serviced, and restored as needed, followed by thorough road testing. They also receive award-winning concours-level detailing, including a thorough cleaning of each and every surface.
Experience the 1935 Ford 3 Window Coupe's timeless allure–a pre–war era masterpiece that invites you to revel in its unmatched charm and enjoy the thrill of driving a classic automotive icon.
Click here for further information 
---
collectorscarworld is partnering with the most renowned classic car specialists and dealer-ships in the world. We always offer selected rare and sought-after collectors cars and supercars for sale and every day a special car is featured for one of our partners. The passion for classic cars is diverse, sometimes it concerns the beauty of forms that can be admired at a concours, sometimes it is the smell of rubber , old leather and gasoline at a racing event or trip in the sunset.
Or its a classic car you have great memories with or which your parents owned a longtime ago. Classic cars and supercars are an expression of the lifestyle that someone shares with other petrolheads, and which is immortal, enduring and always a lot of fun. If you are looking for a special car or need support in the evaluation and history of cars, please contact us at info@collectorscarworld.com
---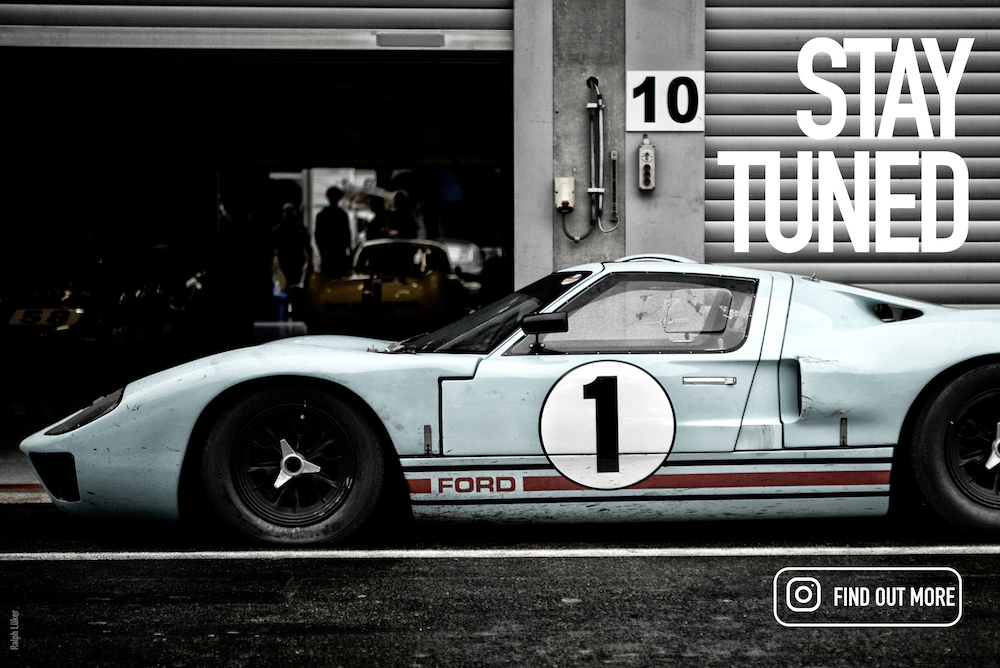 Interested in further "Cars For Sale"? Click here.