Fiskens is offering this Bentley 4.5L for sale.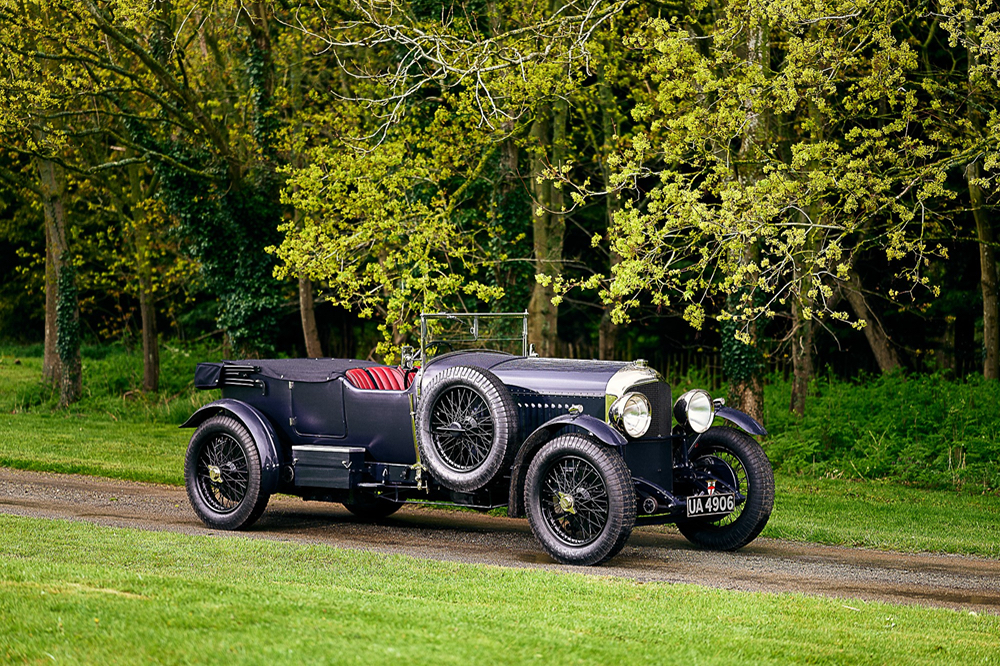 Fresh total restoration by specialists R.C. Moss
Semi-team car specification, striking blue coachwork
Wartime history in Africa and epic tours from Zambia to South Africa
Prior very long-term ownership and concours-winning restoration
Accompanying report by marque authority Dr Clare Hay
This Bentley 4 ½ Litre has very recently completed a comprehensive restoration with leading specialists R.C. Moss – renewed in semi-team car specification and presented for new ownership in outstanding condition.
Chassis XR3326 was delivered new to the order of H.C. Turner of Batley, Yorkshire, a businessman affiliated with Anglo-Scottish Textiles. With Vanden Plas sports four-seater coachwork, she was one of six Bentleys owned by Turner, and registered UA 4906.
After a series of private owners including a Royal Navy Lieutenant, adventure awaited, as the Bentley was shipped out to Africa. As chronicled by former owner Dr. Frank Hanford, she was involved in a pre-war attempt to drive from Cape Town to Nairobi and then possibly to Cairo, and was a well-known sight in Lusaka during the war.
XR3326 was refurbished locally in the mid-fifties by Colin Nightingale, an engineer with the Mufulira Copper Mine. A heroic long-range journey to Cape Town followed, mainly over dirt roads with owner, wife, and three children aboard. Across some 2,300 miles it must have been quite the holiday and a test of family solidarity if there ever was one.
Acquired by Hanford in 1967, she was again rebuilt, and in 1974 the epic journey from (now independent) Zambia to South Africa repeated, running to Durban and the sea to board the steamship S.A. Vaal which finally returned the Bentley to England. "It was a drive I shall always remember…if flashing lights and thumbs up signs are anything to go by, we gave pleasure to hundreds of others."
Back in England, UA 4906 was sold to David Wickens in the late 70s and skilfully restored by Roger Cook, including new coachwork as a sporting four-seater. She won the Best Vintage Bentley Award at the 1979 BDC Kensington Gardens concours, before entering very long-term private ownership, and remaining essentially unchanged for forty years.
As noted in the accompanying Clare Hay report, this Bentley retains her original engine carburettors, steering column, and rear axle. The front axle and chassis are period factory replacements, with works carried out and recorded in Bentley service records. A "C" type gearbox is currently fitted.
Over the last two years and under devoted new ownership, UA 4906 was treated to the lavish restoration at R.C. Moss, with all the related and very substantial invoices on file. Every mechanical component was overhauled, the body reskinned in alloy and Rexine where appropriate, and new paint and trim executed to the highest standards.
Once again an object of total beauty, this handsome vintage Bentley is ready to enjoy for another generation – with her intrepid history of very long range touring, she will thrill any fortunate new owner on new adventures at home and abroad.
Click here for further information
---
collectorscarworld is partnering with the most renowned classic car specialists and dealer-ships in the world. We always offer selected rare and sought-after collectors cars and supercars for sale and every day a special car is featured for one of our partners. The passion for classic cars is diverse, sometimes it concerns the beauty of forms that can be admired at a concours, sometimes it is the smell of rubber , old leather and gasoline at a racing event or trip in the sunset.
Or its a classic car you have great memories with or which your parents owned a longtime ago. Classic cars and supercars are an expression of the lifestyle that someone shares with other petrolheads, and which is immortal, enduring and always a lot of fun. If you are looking for a special car or need support in the evaluation and history of cars, please contact us at info@collectorscarworld.com
---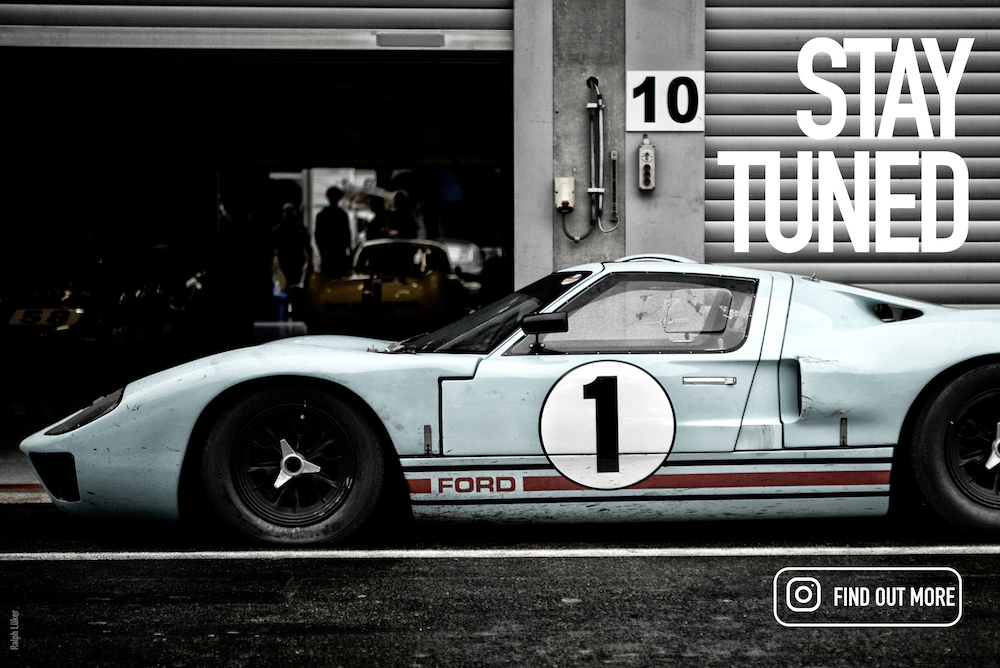 Interested in further "Cars For Sale"? Click here.