A very special painting has been commissioned by the Royal Automobile Club, the power behind the annual London to Brighton Veteran Car Run (7 November), to commemorate the milestone 125th anniversary of the very first Emancipation Run staged by pioneering motorists in 1896.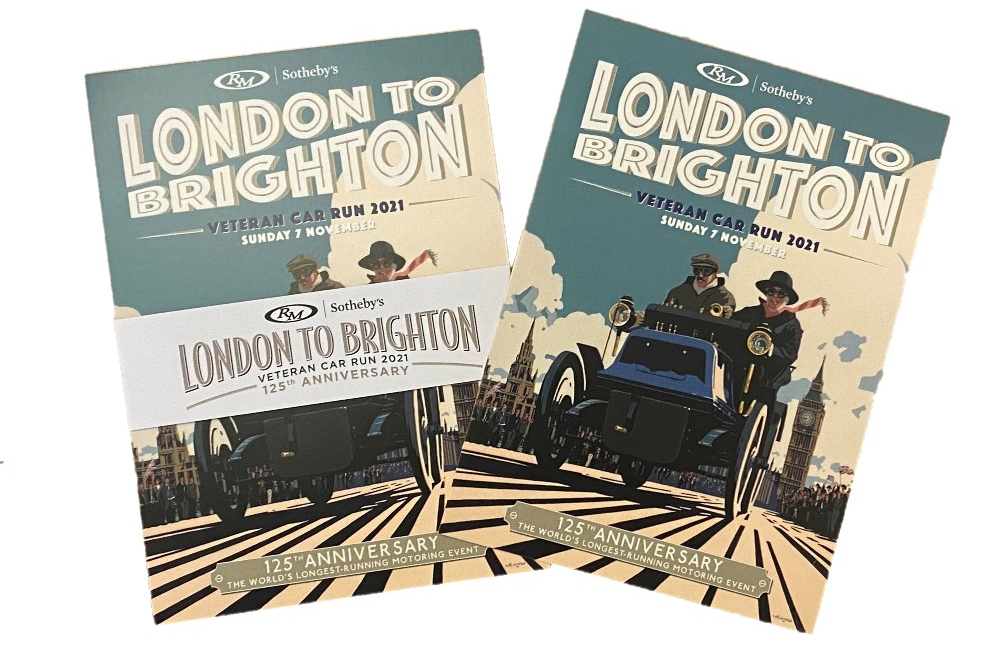 Portrayed by renowned motoring artist Tim Layzell, the striking canvas features a resplendent veteran car crossing Westminster Bridge en route to the Sussex coast with the famous clock tower of Big Ben and the Palace of Westminster in the background.
Highlighting the significance of this year's landmark event on Sunday 7 November, a limited edition of 125 prints (20 x 30 inches) are also being offered priced at £125 (inclusive of VAT), each one individually numbered and signed by the artist (photos below).
Raising funds for the event's charity partner Ben (the Automotive Industry Charity), one additional signed poster numbered zero will be offered as a special lot at the RM Sotheby's London auction staged on the eve of this year's landmark London to Brighton.
"I'm very proud to have been awarded this commission and, as a lover of cars, the huge significance of this year's event isn't lost on me," said Layzell who has carried out a number of previous commissions for the Club including paintings of British motor racing legends Sir Stirling Moss, John Surtees, Sir Jackie Stewart and James Hunt.
"It's always an honour to work with the Royal Automobile Club, particularly on something as thought-provoking as the Veteran Car Run," admitted Layzell. "After so many centuries of horse-drawn transport, it must have been really bizarre to see these early cars on the roads – in their own way they are every bit as spectacular as they are significant."
Layzell has several distinctive artistic techniques and for the 125th anniversary painting he has opted for what he describes as his 'poster art' style. For clarity it is painted in block colours and pares down detail in the foreground while still retaining some definition on the surrounding buildings and characters.
"It is a very modern and bold painting that captures the magic, passion and excitement that the London to Brighton Run still conjures up today," enthused a delighted Ben Cussons, Chairman of the Royal Automobile Club. "Tim's wonderful portrayal broadens our celebrations and will savoured by the 125 supporters lucky enough to acquire one of these highly prized posters".
The strictly limited number of signed and numbered 125th anniversary posters are only available to online orders from the Royal Automobile Club Shop accessed via the website: www.royalautomobileclub.co.uk. Packs of 10 postcards featuring the same commemorative poster design are also available from the shop priced at just £5 plus delivery (photos middle row below).
Further information on the RM Sotheby's London to Brighton Veteran Car Run – including full details of the 125th anniversary celebrations – can be found here.
If you are interested in more news click here.
---