Meet Willow, the sleek weekender bag. The biggest dilemma on a long weekend getaway: to unpack or not to unpack? Willows wide opening side zips make it easier to see what's inside, for when unpacking just isn't worth it.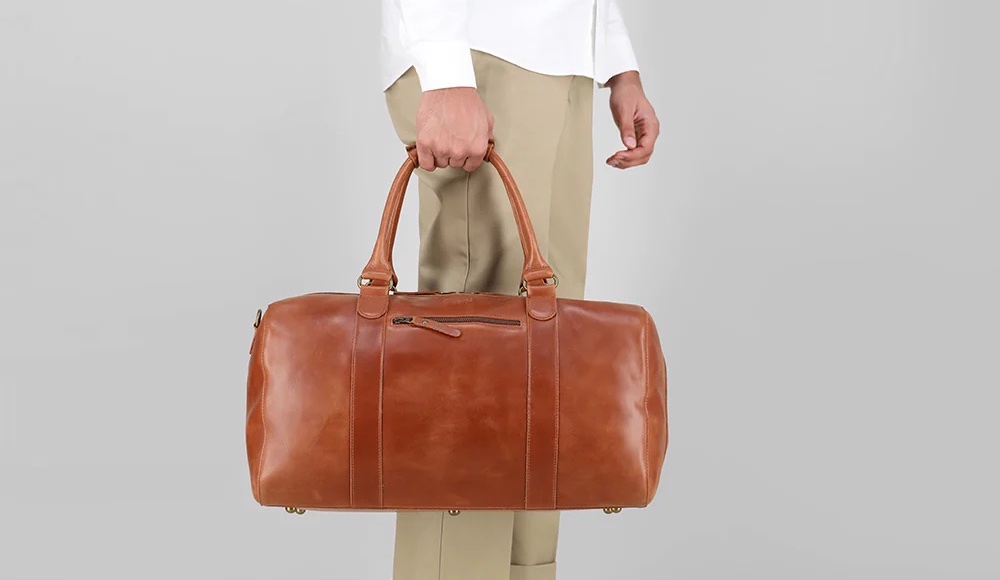 The Essential Pocket
You know those instances at the airport after checking in you put your passport away safely, only to have to take it out for the security check and then again for boarding? This easy access pocket is the perfect place to put the things you will need frequently to keep your day smooth and stress free.
Full Grain Leather
Your bag is crafted out of the finest selection of full grain leather for maximum durabilty and quality. It's unique dual tone coloring comes from an advanced finishing process called "Crazy Horse" which allows the marbling effect over time as the patina develops.
Not Your Average Weekender
Do you unpack on short trips? When its only a three day holiday and you want to make the most of your time at your destination, unpacking isn't a priority. However, if it takes more time to find what's in your bag then that defeats the time saving purpose of not unpacking. This is exactly why willow unzips all the way down the side. With Willow's wide opening feature you can see everything you have packed, so you can spend less time searching for your things, and more time enjoying your holiday.
Click here for further information
more information: buckleandseam.com
---