It was celebrity day on Sunday: Visitors included Roy Rogers, disc jockey Bob McLaughlin , newscaster Hank Weaver and famed industrial designer Raymond Loewy. A special visitor from England was diminutive Donald Healey, busy as a bumblebee in a florist shop taking pictures of every Austin Healey in sight!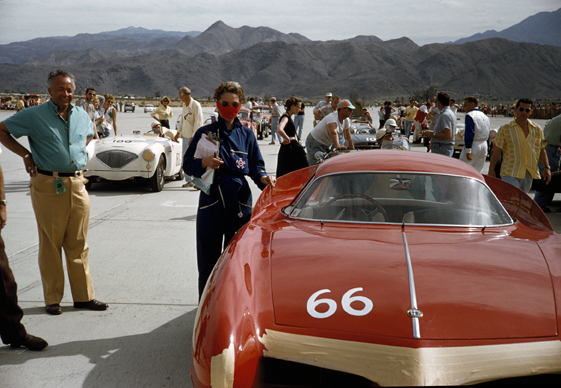 8th Palm Springs, March 1955
Without any doubt , the Alfa Romeo BAT7 was the most extravagant machine ever to appear in a road race, even in California ! Al Williams , chief concessionaire at the Hotel Fairmont Papagaya Room , wrote a check for $18.000 and bought the BAT from Charles Rezagghi right of the floor of the National Roadster Show in the Oakland Exposition Building in February 1955. This Palm Springs meet was the first outing for the Alfa Romeo and it attracted a lot of attention. Notice that Williams took off the rear fenders for the action on the track.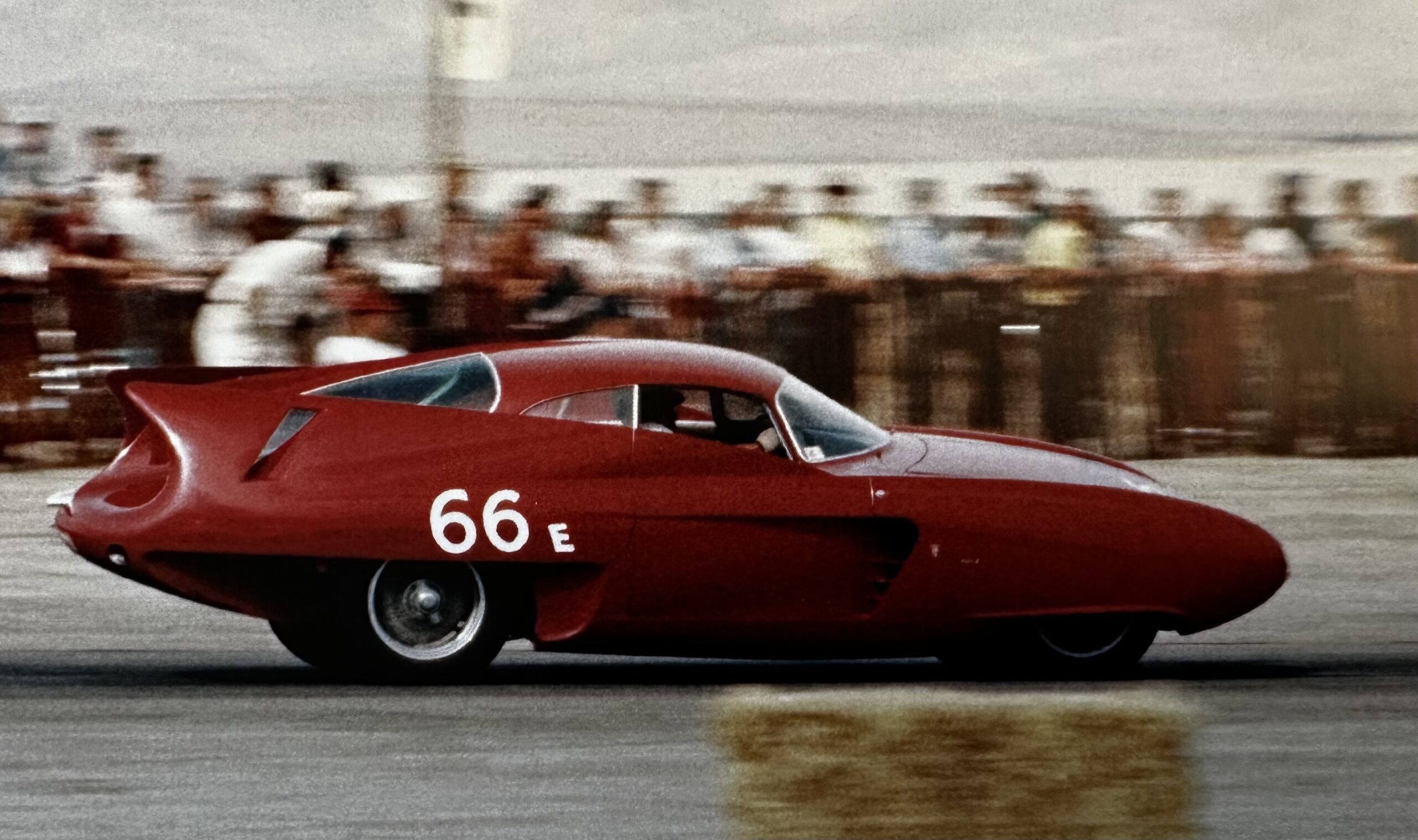 Weekend Heroes 2
If you want to order Weekend Heroes 2 here is the link: corsaresearch.com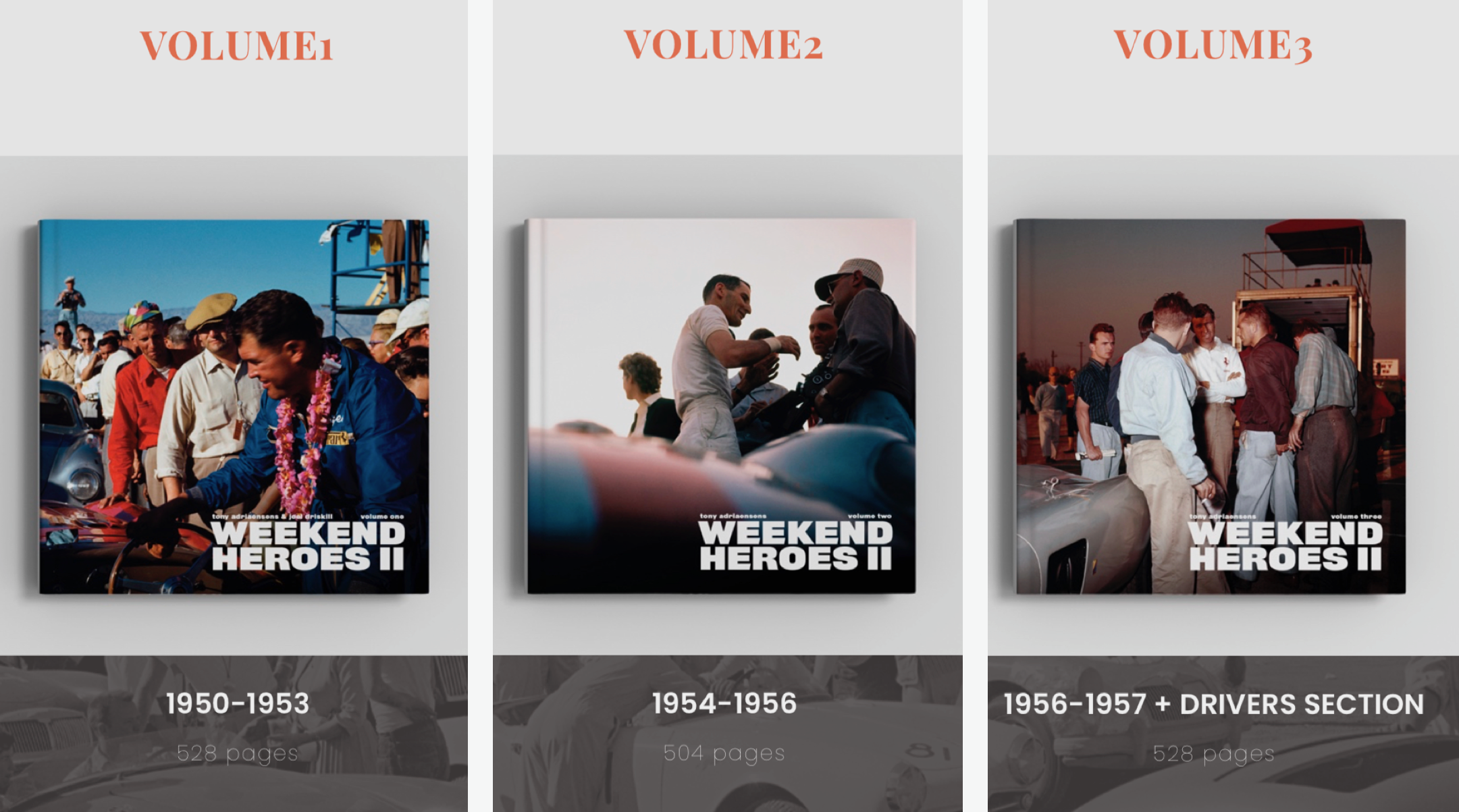 by Tony Adriaensens/ collectorscarworld.com
Photo: Kodachrome, corsaresearch