It's quite a lineup. Squeezed into the parking bays in front of Jaguar Land Rover's Classic Works base near Coventry, England, are examples of every generation of Range Rover built since 1970.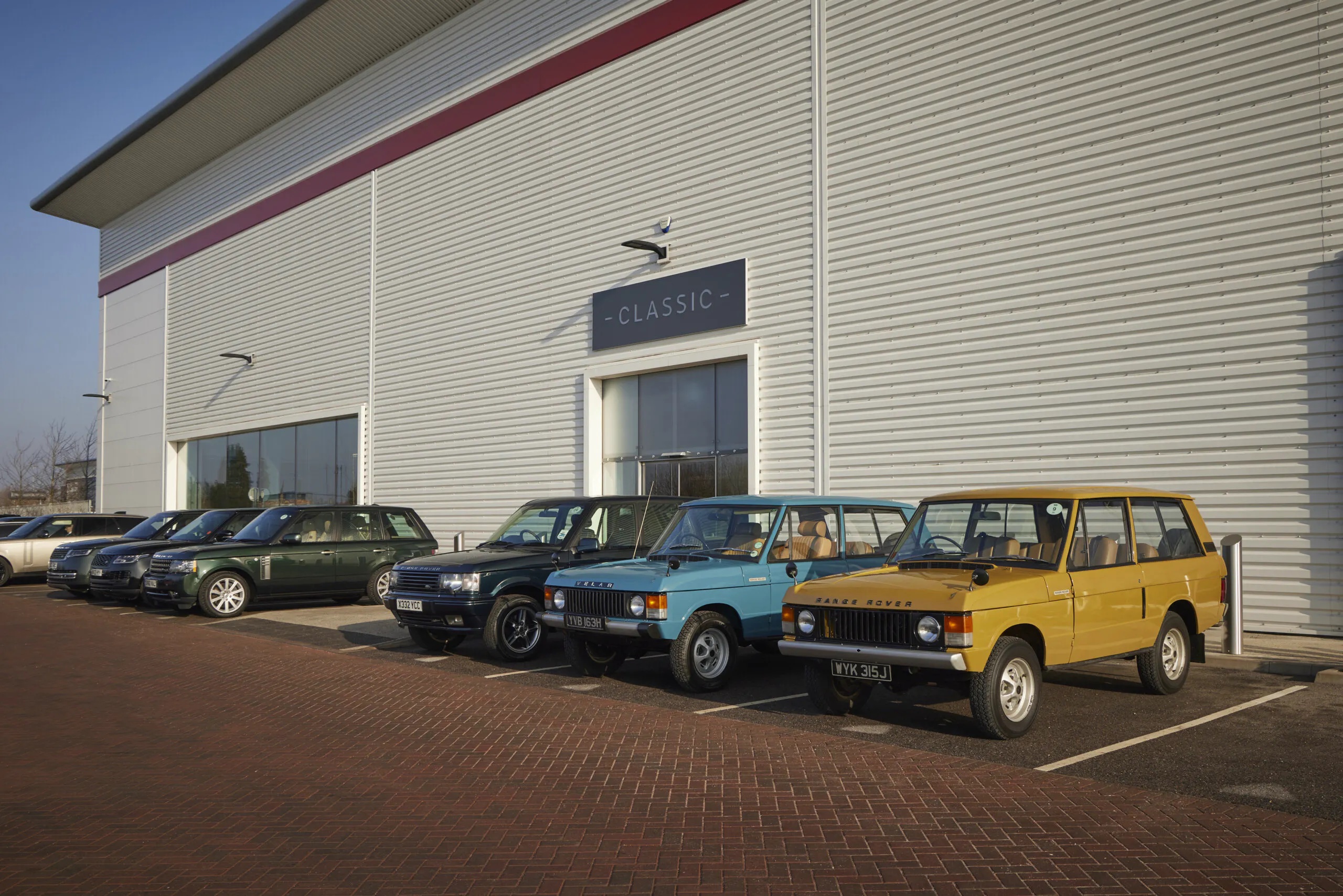 There's more than 50 years of history here. Follow the timeline and you'll discover more than progression of design and engineering; this is the story of Land Rover itself. In those five decades the British brand has had four different owners, yet despite this the course of the Range Rover has remained remarkably true.
There's a constant in the form of the car's silhouette, essentially a large glass house perched atop the main body. With changes in crash safety legislation, design trends, and technology the king of British SUVs has moved on with each new coronation, but there's still no mistaking a Range Rover for any other vehicle on the road.
The Range Rover story
The opportunity to drive all five generations back-to-back and tell the Range Rover story from behind the wheel is a rare privilege. I'll begin at the beginning.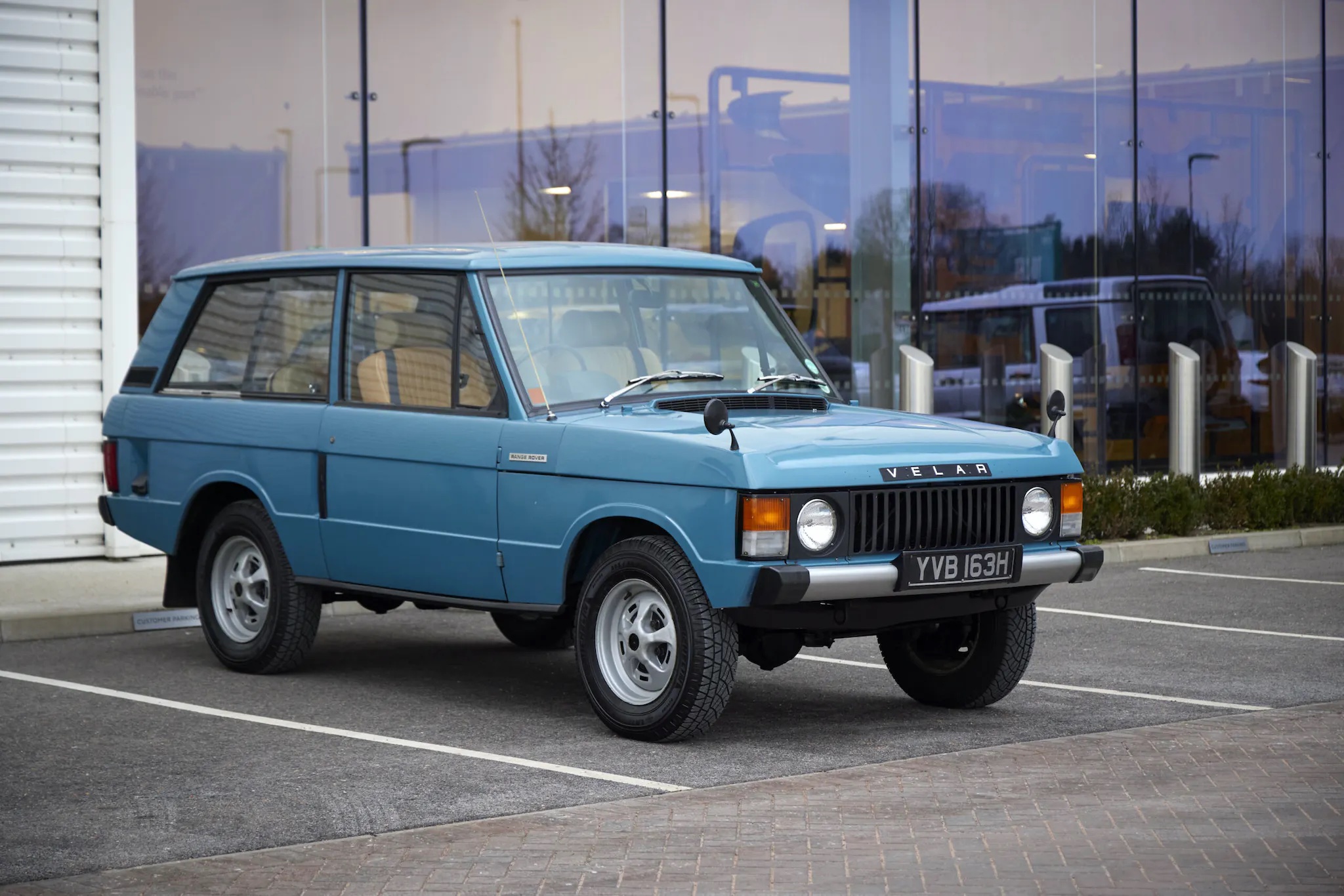 Rather than the first chapter in the Range Rover story, the 1970 Rover Velar is more of a prologue. In the early 1960s Land Rover's engineers first contemplated the idea of a more luxurious all-terrain vehicle. Almost simultaneously, parent company Rover was doing market research in the U.S.A. which revealed the Americans' hunger for large station wagons with off-road ability.
The design for a Road Rover concept with a 100-inch wheelbase, coil-spring suspension that would self-level, a V-8 engine, and all-round disc brakes was cooked up during a pub lunch between engineer Spen King and his colleagues. By the end of the decade some 28 pre-production vehicles had been built.
To maintain secrecy Rover created a fictional firm named Velar (Italian for "veil") and based in London. It was that moniker which would adorn the test cars, including the Tuscan Blue car to which I have been handed the keys.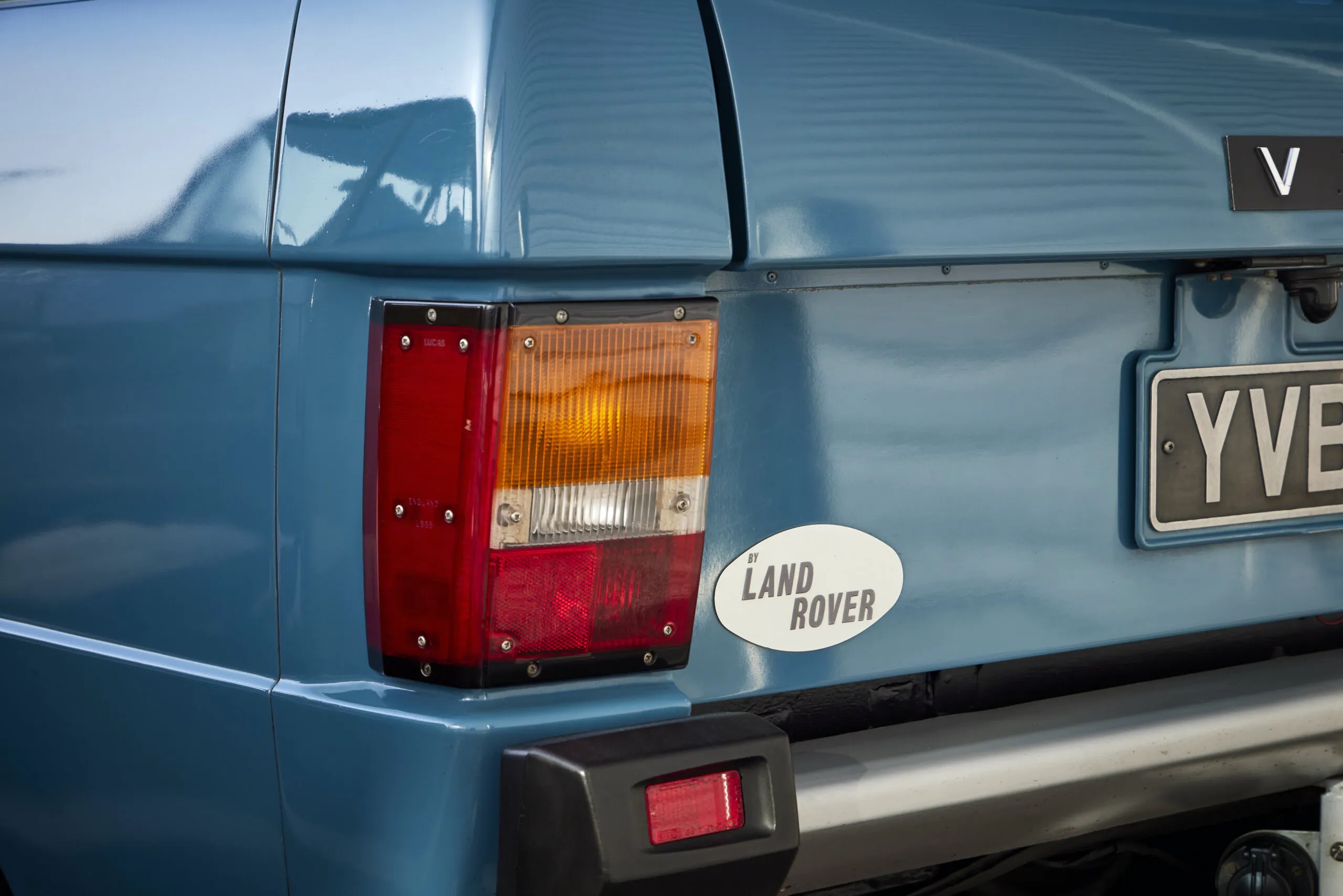 First registered in March 1970, some three months before the Range Rover was officially launched, it is the 17th prototype built. After fulfilling its duties it was bought by Land Rover engineer Geoff Millar, who owned it until 2018. It's still fitted with several features that never made production, including a plush-upholstered center-storage box, hood support struts, a rear wiper, and floor mats, but it is otherwise very close to the ground-breaking, original Range Rover.
When it first hit the roads of Britain, took part in hill rallies in Wales, and hot-weather testing in Spain, this Velar wouldn't have worn the Land Rover stickers that it does today, but otherwise all is as it was. Did designer David Bache know that he'd penned such an iconic shape? Its simplicity is its strength. To my eyes, it's the best-looking car in the lineup.
Climbing aboard, it's clear that form was secondary to function when it came to the interior. The vast expanse of dashboard is uncluttered aside from heating controls which are somehow just out of reach from the driving seat. The turn-indicator stalk is hidden behind the steering wheel. The great mast of a gear lever requires a stretch, and the handbrake is tucked away below my left knee.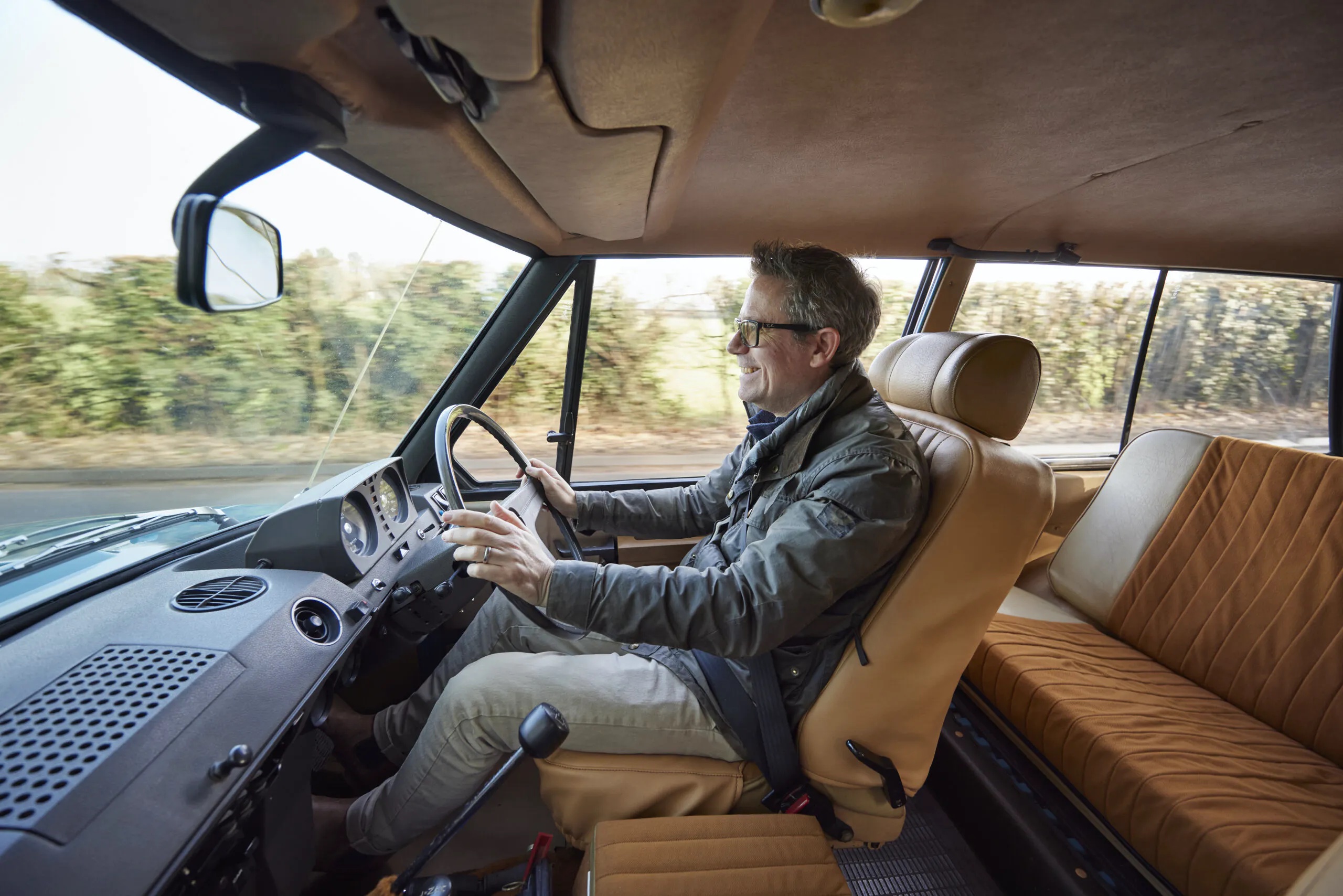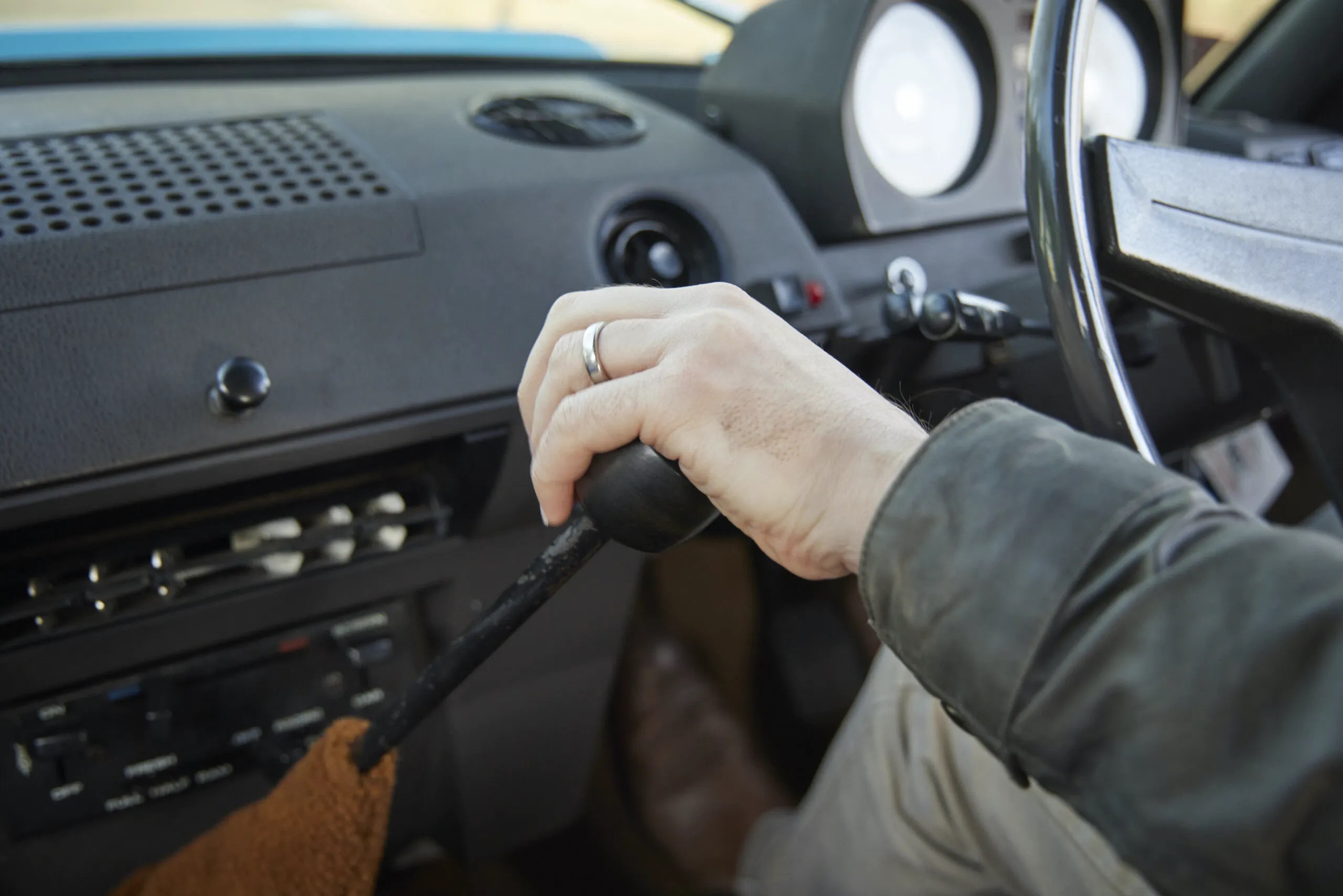 The driving position is almost bus-like: I'm perched over the steering wheel, which gives an unhindered all-round view, one aided by the simply enormous glass area and thin pillars.
The Buick-derived 3.5-liter V-8 fires instantly and settles into a refined idle. First gear slips in easily enough, and we're off. The other three ratios hate to be hurried, so progress comes in a series of gentle waves—acceleration, coasting, gear engagement, and then another wave—and so on. Despite this, the Velar still feels reasonably brisk, and once into top gear there's enough torque on tap to not have to keep rowing up and down the gears.
The steering is initially a little heavy at lower speeds, but it soon lightens up. The brakes are comfortably up to their task as well. Weaving through the B-roads of the West Midlands, the Velar doesn't feel especially big, while at higher speeds the only aural intrusion comes from the wind rushing around the A-pillars. The noise of the engine is really quite subdued even under full acceleration.
What a wonderful and novel way to travel this must have been in 1970. Indeed, the experience was so wonderful that the original Range Rover would stay in production for more than 25 years, beyond even the introduction of its successor.

That car was codenamed P38, after the number of the building where it was designed at Land Rovers' Lode Lane factory. Replacing a trailblazer that had sold over 300,000 examples was never going to be easy. The original Range Rover had even been put on display at The Louvre in Paris alongside other world-renowned masterpieces.
The P38 is no Mona Lisa. "Recreating a classic like the Range Rover is a great challenge—but not an easy one … We had to produce a familiar, yet contemporary design that would delight existing customers and attract new luxury car lovers," says designer George Thomson. The response was lukewarm. Some (myself included) likened the P38 to the Metrocab London Taxi when it launched in 1994. Others simply refused to buy it, and the order books for the previous car, now named Range Rover Classic, remained open until 1996.
The P38 wasn't without its positives, however. Chief among those was a six-cylinder turbodiesel sourced from Land Rover's new owner BMW, plus air suspension and updated V-8s in 4.0- and 4.6-liter capacities. This was the first Range Rover to come with satellite navigation and its off-road prowess was electronically enhanced by traction control.
Inside one thing is immediately familiar from the O.G. Range Rover—the driving position. I'm still sat high, looming over the steering wheel like a bus (or perhaps in this case a London taxi) driver. These days we all bemoan the lack of physical buttons in modern cars, but the sheer number of switches in the P38 is bewildering. It would take a couple more generations before the Range Rover's ergonomics were finally sorted.
This car is a 2000 Holland & Holland edition and one of just 400 built complete with picnic table and gun storage in the trunk. It's powered by the most gutsy V-8, a 215-hp 4.6-liter which makes itself known immediately.
A traditional burble is ever-present at idle, which becomes even more prominent at even the lightest touch of accelerator. The note is accompanied by a quite dramatic leap forward, so some finesse is required to make more serene progress. The four-speed auto transmission is a bit lethargic: You feel every upshift, and wait a breath for kickdown. The entire drive is accompanied by a variety of whooshes and electrical sounds from the air suspension. All in all, the P38 just doesn't feel especially regal.

That experience changed significantly in 2002 when the L322 was introduced. Conceived under BMW, but only on the market after Ford had taken the reins at Land Rover, it launched with BMW's 4.4-liter V-8 and accompanying electrical system. However, from 2006 onwards Jaguar electronics and engines took their places.
The 2010 model that I jump into next features a then-new 4.4-liter, twin-turbo diesel V-8 mated to an eight-speed ZF automatic. It feels light years ahead of the P38 in terms of sophistication and refinement. Yes, there's still a slightly distracting number of switches, but the overall ambience of the interior is vastly improved—not least by a driving position which makes you feel like you're sitting within the car, rather than on top of it.
Gone are the odd noises of the first iteration of air suspension. The central screen is fed by a number of cameras to make parking and off-roading that bit easier, and there's also Terrain Response with all manner of settings from sand to snow.
On the road the diesel V-8 is only really audible under hard acceleration and it's plenty tuneful. The Rangie's driving manners are polite in every way, from a supple ride to light yet communicative steering and a general agility that belies its size.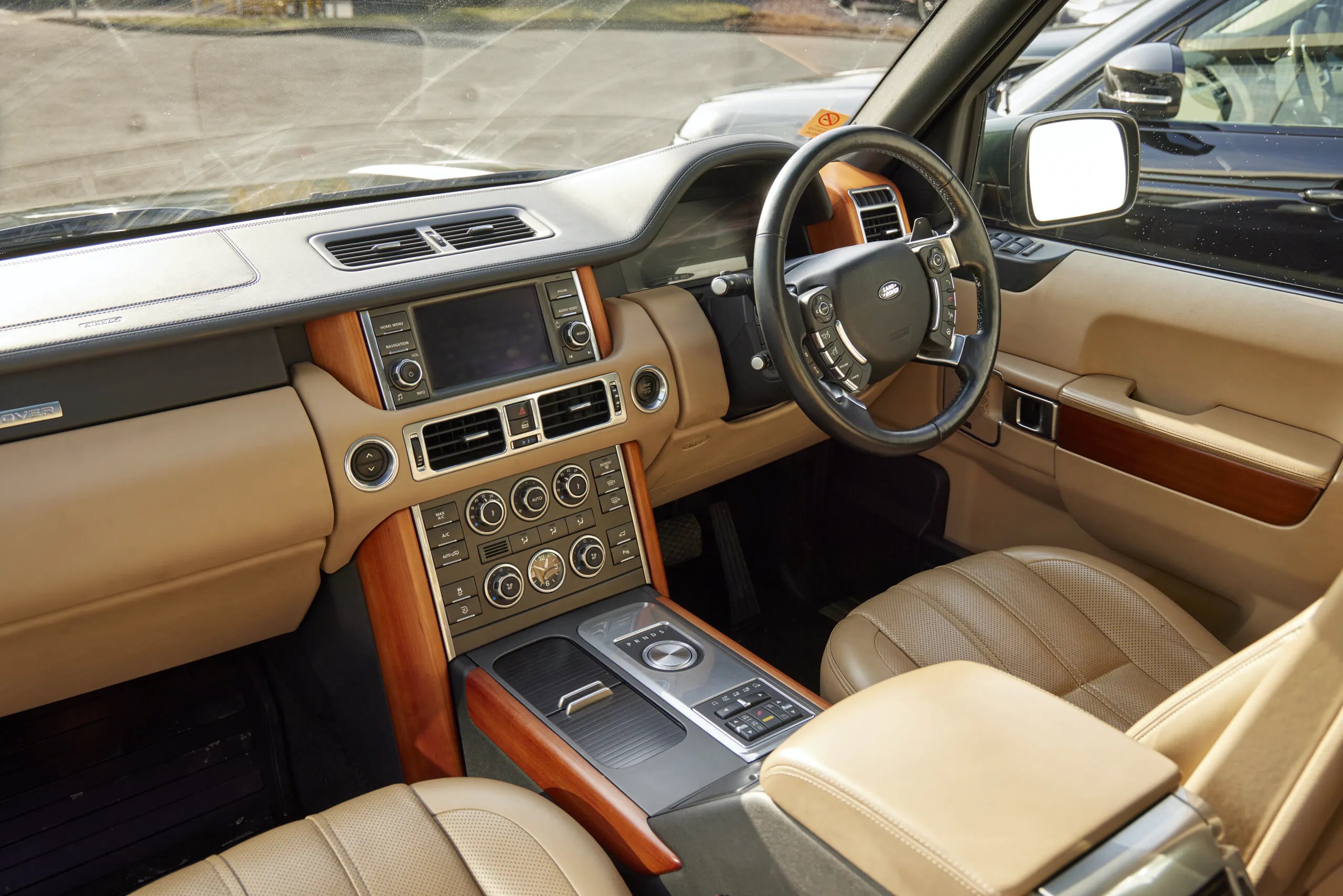 Tata took control of Jaguar Land Rover in 2008 and invested heavily. That meant for 2012 there was another all-new Range Rover, the L405. An aluminum monocoque chassis saved weight and increased body rigidity while accommodating an even more luxurious approach to design. The L405 is a little more rakish on the outside, with far more effort made to improve its aerodynamics, while inside it would give another RR (Rolls-Royce) a run for its money.
Under the hood a hybrid diesel was offered for the first time, but the supercharged five-liter V-8 fitted to the car I'm offered would have been the engine to have. This car is the very last off the production line; built in January 2022, it went straight into Jaguar Land Rover Classic for preservation. However, of all the Rangies I've tried so far, this is the one that feels most like a driver's car.
Of course, a lot of that impression is down to the sheer amount of muscle offered by the 518-hp supercharged engine, but equal credit must go to the chassis. Somehow the L405 seems to shrink around me, disguising its bulk and proving a remarkably rapid way to cross the English countryside.

For 2022 the Range Rover reached even greater heights. The styling is cleaner, designed to further cheat the wind, and the interior is a masterpiece in minimalist excellence.
It's another leap ahead in refinement, breezing along in near silence, despite the presence of a diesel V-8 under the hood, in this case. It's easy to imagine crossing continents, wading rivers and bashing dunes, and then arriving at a gala dinner without a ruffle in one's tux.
That said, the 2022 model is not the king to whom I'd pledge my allegiance. For a daily driver, a supercharged L322 would be brilliant, but there really is nothing as charming as the first Range Rover.
I'll take mine in Camel Trophy yellow, please.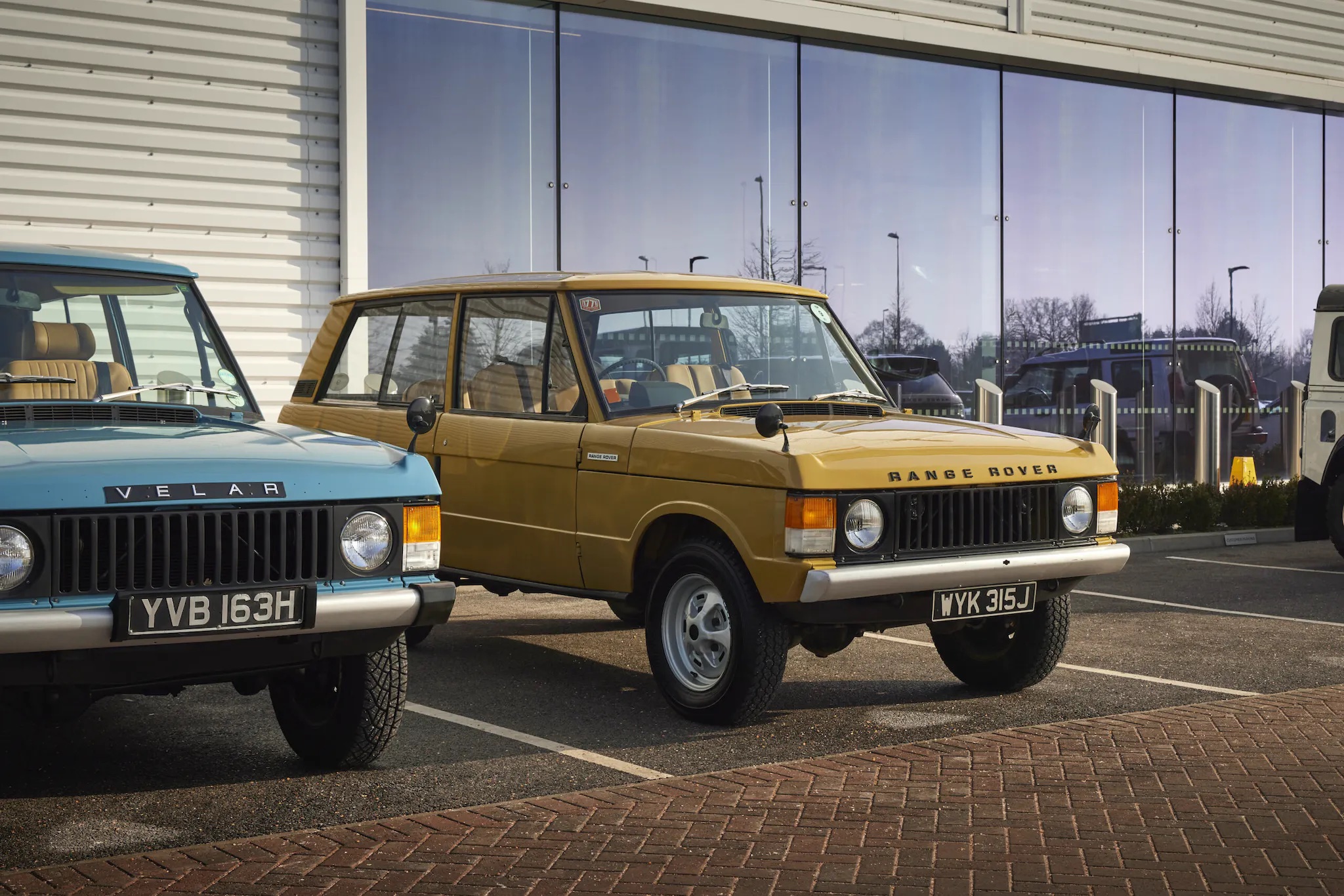 Report by Nik Berg for hagerty.com