In the heart of Brescia, halfway between Milan and Verona, stands a 13th century palazzo decorated with frescoes from 1750. Vipp opens its opulent gates to an ephemeral hotel experience fusing Scandinavian minimalism with Baroque maximalism.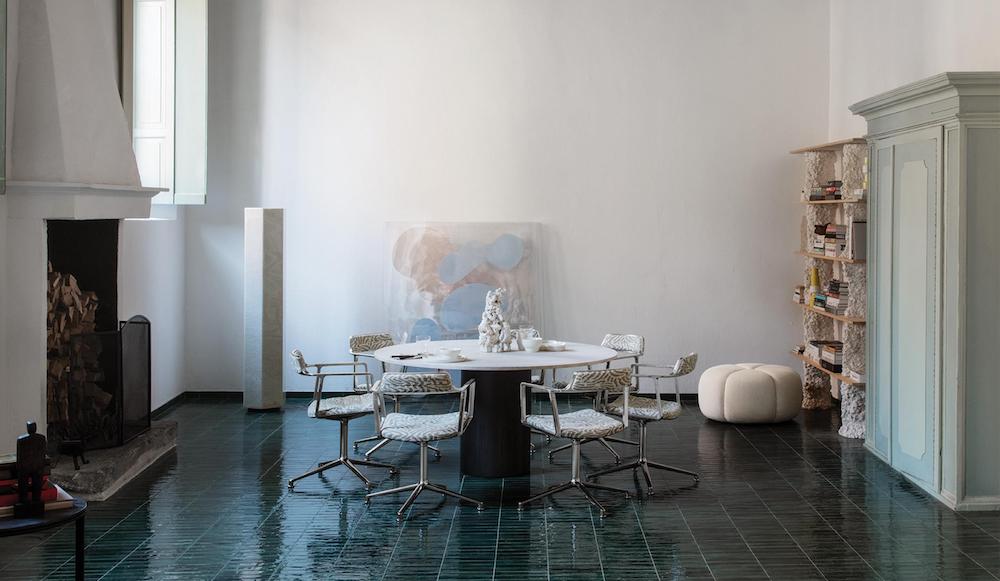 Palazzo Pop-Up
Entering the opulent gates of the 13th century palazzo in the heart of Brescia is like stepping into an old master's painting. A voluminous staircase framed by pastel frescoes guides the guest in almost royal manner to the Vipp guesthouse occupying the first floor.
The Baroque frames will take on a new dimension melding together art, design, and hospitality with a pop-up hotel by Vipp. Envisioned as a liveable installation, realised by Danish interior designer, Julie Cloos Mølsgaard, Vipp Palazzo Monti is the 7th entry in Vipp's guesthouse portfolio, a deconstructed hotel concept involving leading architects and designers in the exploration of architectural archetypes turned one-of-a kind bookable venues.
Vipp Palazzo Monti is open April 18th – May 18th, 2023
Edoardo Monti
Art House
Edoardo Monti, an art collector and curator from Bergamo, is the dynamic founder of his namesake foundation Palazzo Monti. Since 2017, his residency program has hosted national and international artists invited to share their everyday life and pursue several artistic practices: painting, photography, sculpture, visual arts and design while delving into a unique and creative environment.
To date, over 200 artists from 50 countries have been welcomed by Palazzo Monti. Each artist is invited to leave a piece created during their stay explaining why the palace boast a vast collection of paintings and prints, installations and objects in ceramic, iron, bronze, marble or wood inspired by the savoir-faire of the Italian territory.
With an education from London's Central Saint Martins in art and design, Edoardo, followed a career within fashion working eight years for Stella McCartney in New York. Here, he began to pursue his real passion – collecting art. After 5 years in the States, he returned to his Italian roots to dedicate himself full time to his foundation.
Click here for further information
more information: vipp.com
---