This is a story about true craftsmanship. The restoration of a rare Ferrari Dino by Thomas Gralak and his team at TG Classics. When someone has so much technical expertise and craftsmanship for old cars, especially rare Italian classics , it always has a special fascination.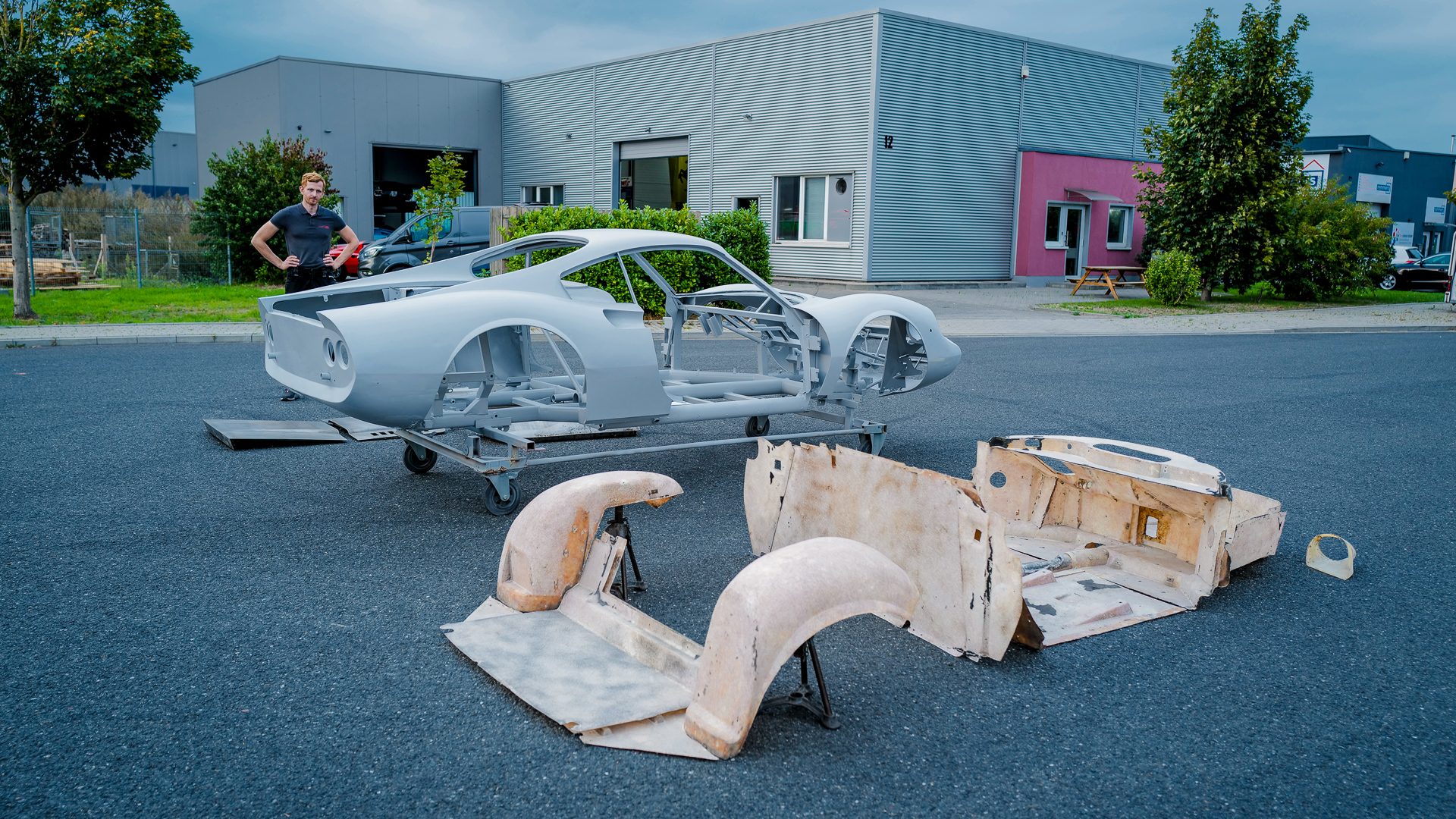 The vehicle came from Italy, the first delivery was in 1973. Until 2014, the Dino was in Italy with the 2nd owner, where it stood very, very long and matured into a restoration object. In 2014 the vehicle was sold to Germany, then stood untouched again for a long time and in 2020 a customer of TG Classics bought the vehicle as a project.
Ferrari Dino Frame-Off Restoration
The customer then decided on a complete rebuild , because such a, rare and valuable Dino of course also justifies such a frame-off restoration. First, all components including the interior were disassembled and when the GRP (glass fibre reinforced plastic) is removed, the real condition of the car can be seen. It turned out that the inner sills had fallen victim to rust and therefore all rusty sill plates inside and outside were completely removed. In addition, all frame tubes were opened to thoroughly remove the rust.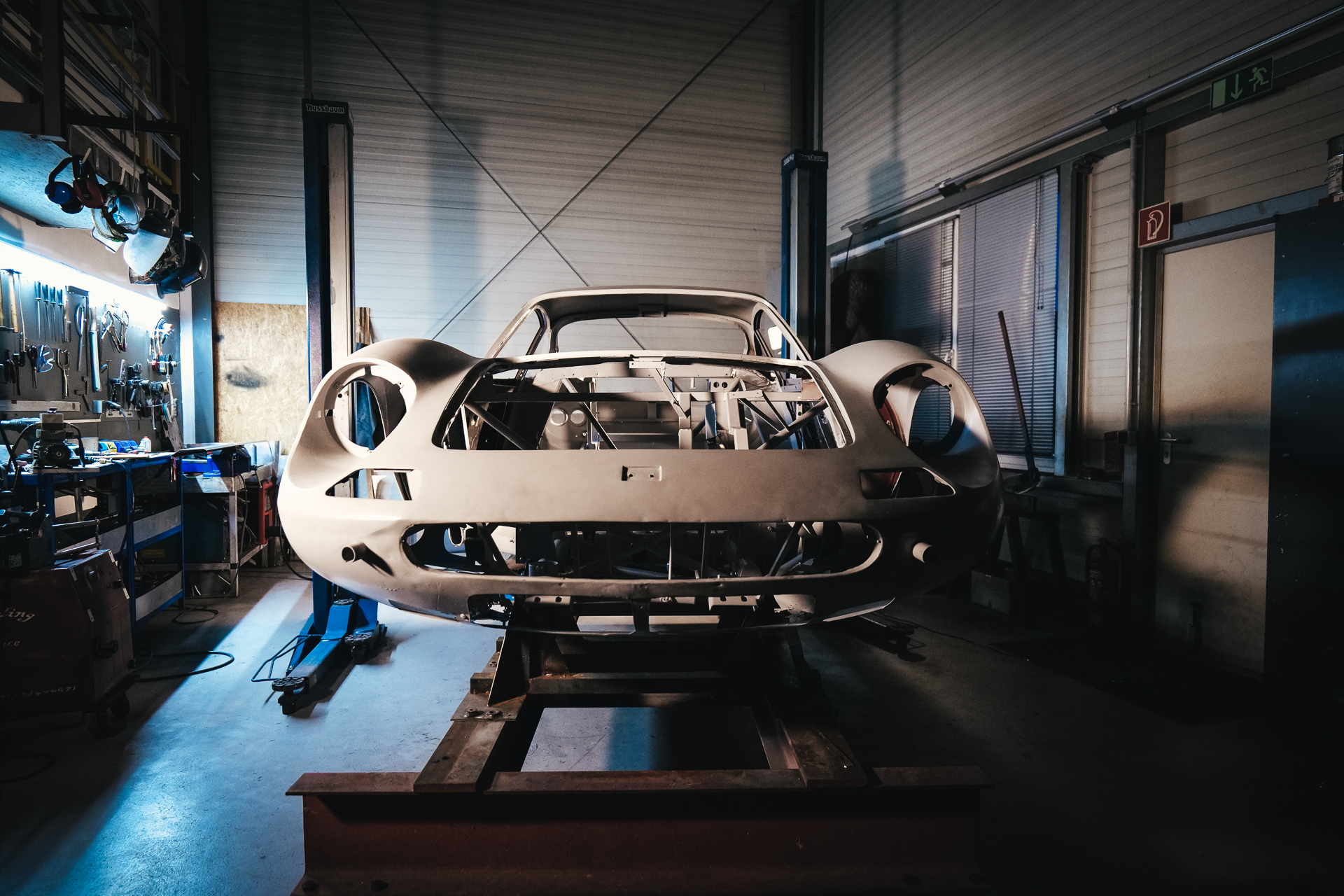 After that the bodyshell went to blasting, where Thomas Gralak decided for the classic sandblasting. So the complete frame was cleaned and derusted and the inner fenders , hoods and doors were water blasted – the process does not remove rust but everything else without causing any surface change. This was especially important for the aluminum front hood. The doors were a patchwork quilt, but for all parts it was a great advantage that the original basic shapes were present. This is not only significant for the rebuilding of the sills, but also for all other parts.
After the body was repaired, the doors had to be rebuilt to about 90%. It was an advantage that the gap masses were available and also here one could keep to the original basic form.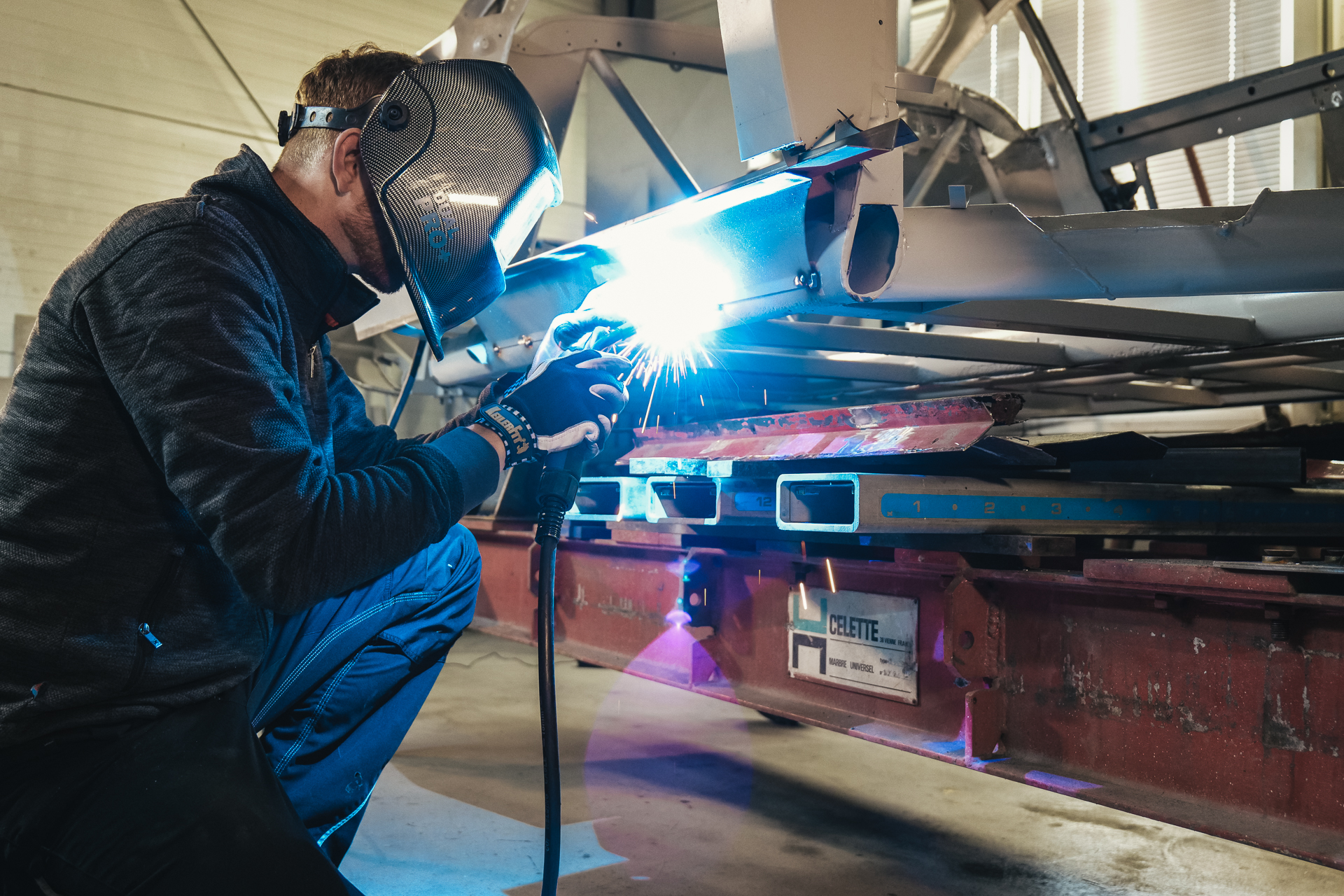 All the work was done on the straightening bench and tied in with the chassis mounting points. Then it was time to paint the body and frame with EP primer for rust protection.
After that the GRP interior was mounted again.
We will be reporting more often on masterful restorations from TG Classics at this location in the future. If you would like to learn more or are planning to restore a classic yourself and need assistance, please contact TG Classics directly.
Photos: TG Classics