Red X Thread Heritage is proud to partner with Shelby American on a new heritage clothing collection, a tribute to the work of Carroll Shelby – race driver, car designer, entrepreneur, legend.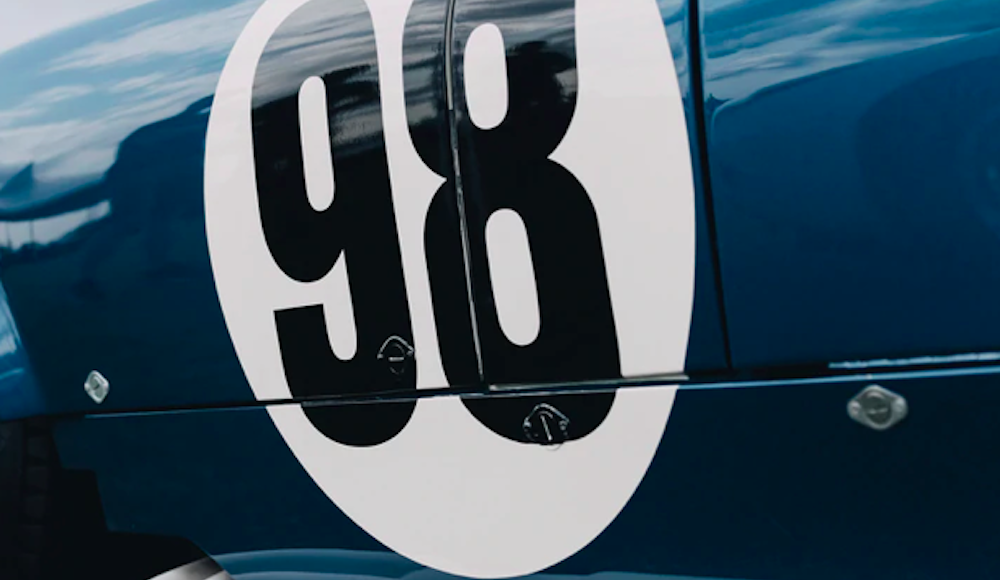 Shelby's arrival on the race scene, as a driver in the 1950's then as a designer and manufacturer of vehicles for track and street, redefined true performance. The awe-inspiring Cobra (260 V8 to 427 big-block) represented the best attributes of the Shelby brand – raw power and rugged performance.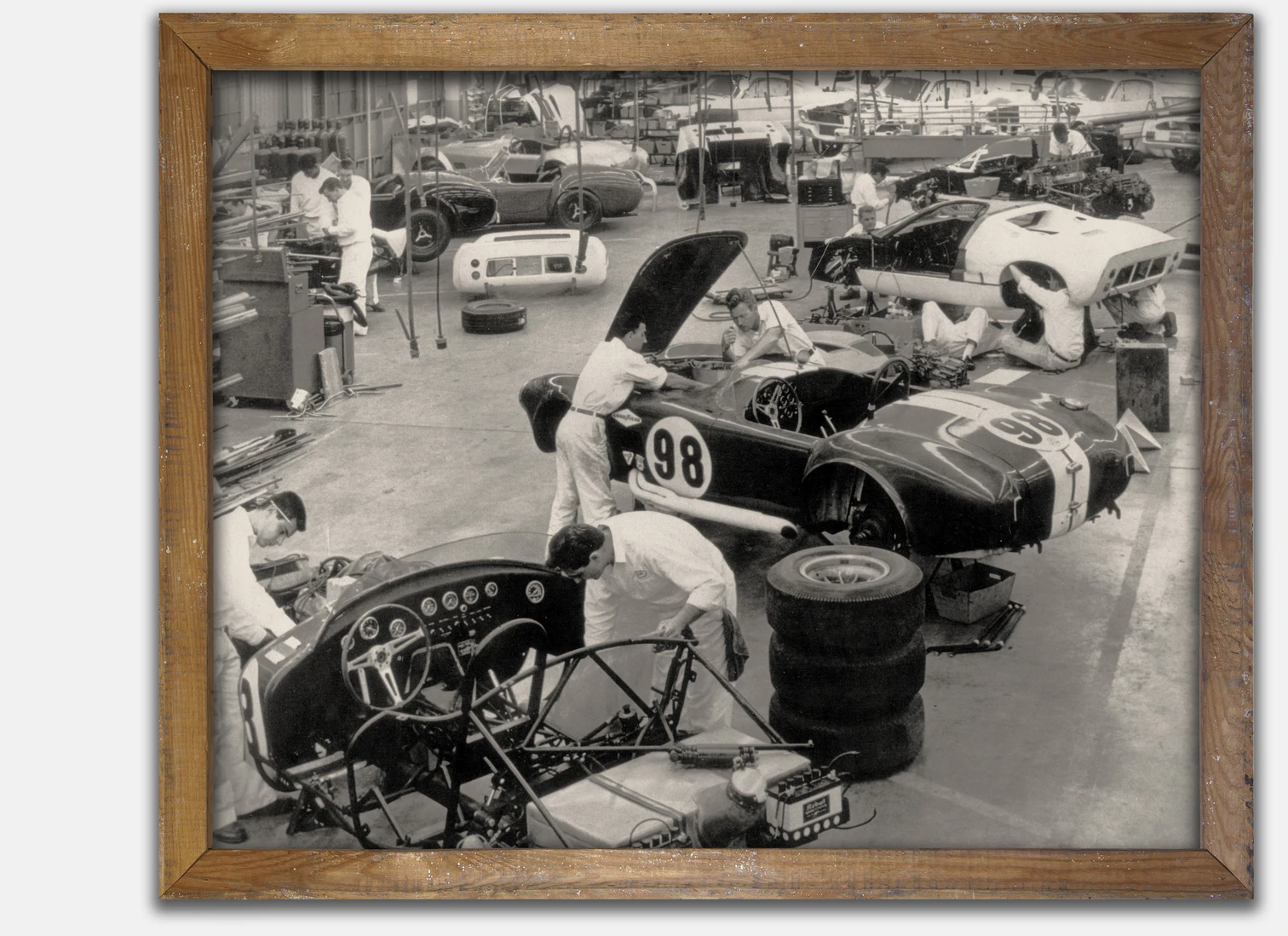 His association with Ford in the mid 60's transformed the sporty Mustang into the now-legendary GT350 and GT500 racers and ensured a continuing place for the Shelby name in American car culture.
Carroll Shelby also staked his name in history, being the only man to win the epic 24 Hours of Le Mans as a driver (for Aston Martin in 1959), a constructor (in 1965 with the Shelby Daytona Coupe) and as a team manager (in 1966 with the GT40) – a remarkable accomplishment.
Red X Thread is inspired by the Carroll Shelby legacy and they are dedicated to celebrating this rich heritage with high standards of design and craftsmanship.
Click here for further information
---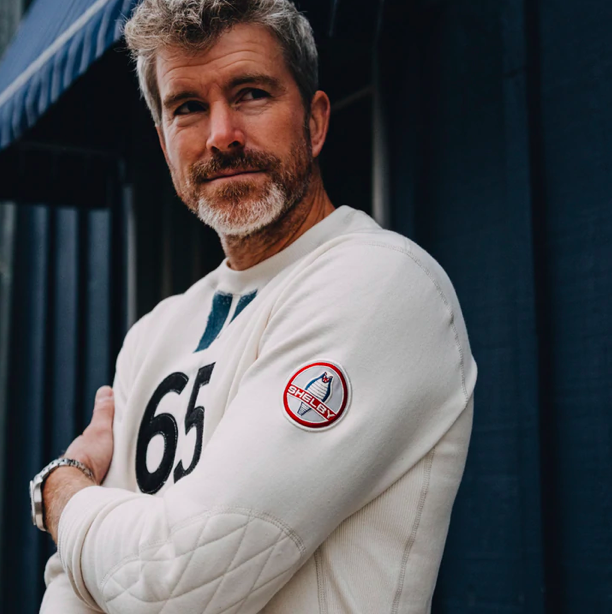 You can hear the roar of the V8 and smell the gas and oil. It screams racing heritage with its Le Mans stripes and race numbers.
This is YOUR old sweatshirt. The one you will keep forever because it gets better and better over time. This is built to last.
100% cotton, because there's nothing like it
Stylish v-notch, old school style
Side rib panels, so it stretches with your movement
Diamond quilted elbow patches
Durable 1×1 rib neck, longer cuffs and higher waistband
Pre-shrunk – so the size you buy, stays the size you want
Made at a family run factory in Toronto, Canada
---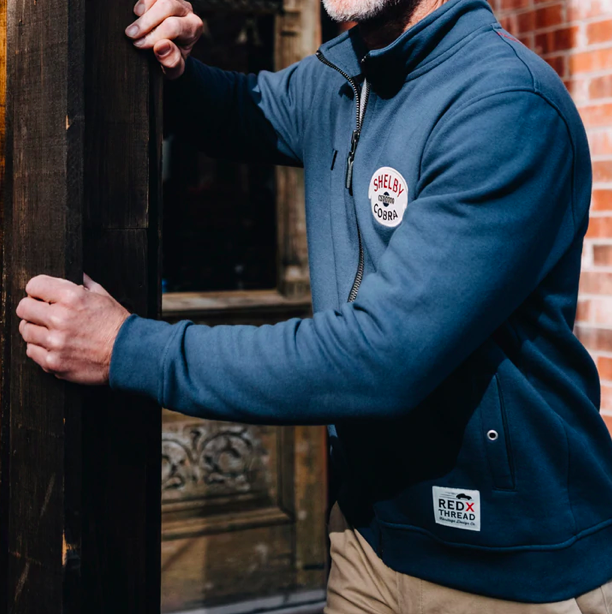 It's 1962…
…you hear the clink of ice in a cool cocktail, music fills the air – a dark figure catches your eye, mysterious, debonair type.
You think to yourself, "that's a real nice sweater". You take in the details and it dawns on you, "HE's the one driving the fab Cobra MKI roadster parked outside". That is one cool cat.
LIMITED EDITION
100% cotton fleece
Heavy weight, perfect for driving with the top down
Mid-century inspired cut
The details…where do we even start?
We all love large pockets, and with metal grommets
Heavy duty zipper with distressed leather pull
Superb Canadian craftsmanship
---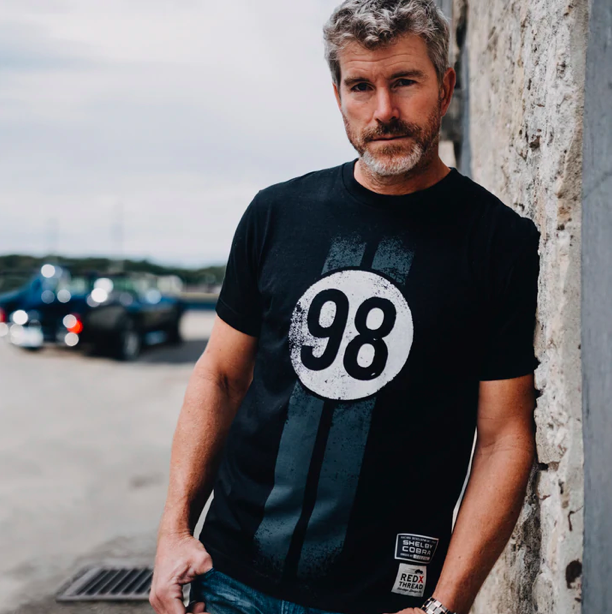 Experimental Prototype
Sparks are flying and your ears are ringing of hammer-forged steel. Cut, fit, test and start again. This is the skill and grit that it takes to develop something worthy.
Carroll Shelby and his team did it over and over again, and so did we. Custom tailored fit, perfect balance of weight and comfort. It's called the Legacy Tee for good reason. You're welcome.
Super fine 100% organic cotton jersey
Fully taped shoulder seam construction
Contrasting 'Shelby' blue neck insert
Old school soft discharge print, front and back
Pre-shrunk for lasting fit
Hand-forged in Canada
---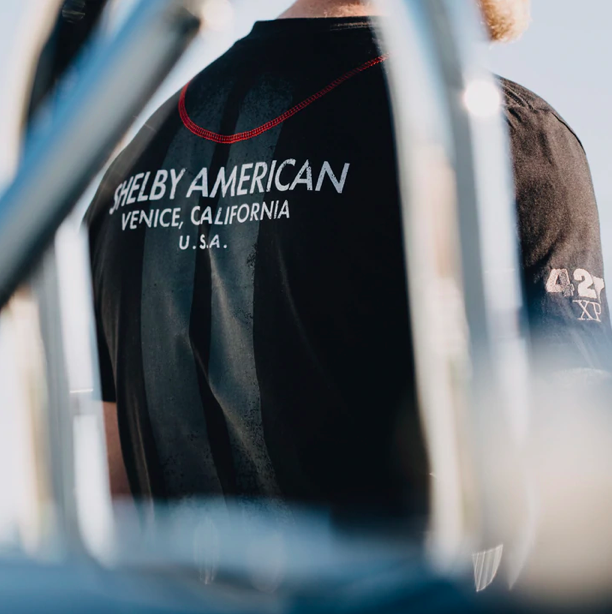 Shelby and Goliath
It's the Champagne region of France, not ironic, that on this night in '65, it's raining champagne.
Team Shelby just knocked Ferrari off its pedestal, taking the world GT championship. Be part of the team, celebrate, and wear that glory on your sleeve.
Next level 100% Cotton Piqué fabric
Ready-to-race jersey stripes appliqué
Taped shoulder seam for durability
Old school soft discharge print, front and back
Contrasting rib collar and neck panel
Pre-shrunk means no fuss
more information: redxthread.com
---