Amalgam is delighted to reveal the next in a series of race weathered models at 1:18 scale. This meticulously patinated model of the Ferrari 330 P4 is limited to just 100 pieces. Each model has been hand-painted and detailed by our artisans in Bristol replicating precisely the race dirt that adorned the car at the end of the 1967 24 Hours of Le Mans. The artistry applied to these 100 models exemplifies our commitment to creating beautiful hand-made pieces which fully capture both the spirit and precise appearance of iconic race cars.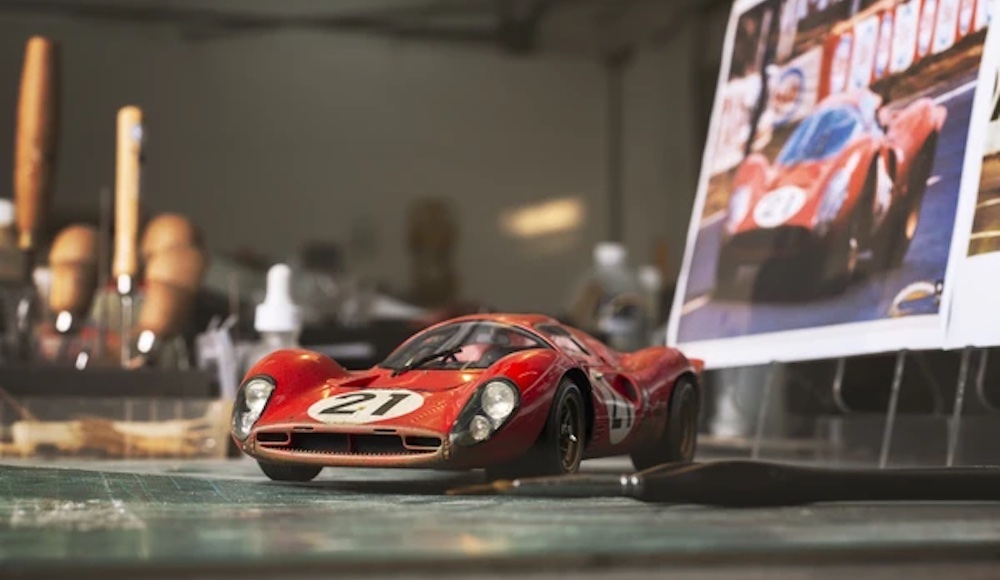 The model was developed using data from a digital scan of the only really good example of the 330 P4 left in existence, that has not suffered crash damage or major modification. The prototype model has been scrutinised by Ferrari Classiche to ensure complete accuracy. The weathering details are precisely applied by our artisans using archival imagery to ensure the completed model is a perfect replica of the real car as it finished the race in 1967. Each model is accompanied by an archive quality Giclée print of the car as it crossed the line, selected by Amalgam from the Motorsport Images collection.
The first batch of 25 models is expected to be completed and shipped before Christmas. Successive models will be available in 2021.
Click here for further information
Report by amalgamcollection.com
---