The Brumos Collection imparts a sweeping story of automotive development through racing. More than a technical tale, the exhibition reveals the very soul in these machines—cars inspired by their predecessors, developed by masters, tested in competition and celebrated in history.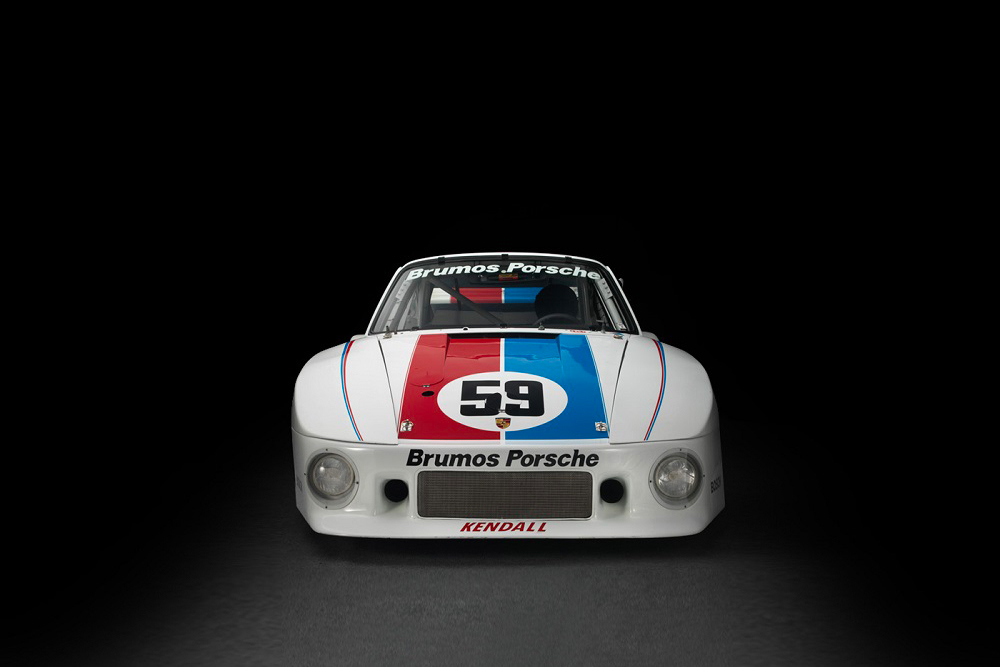 Collections & Exhibits
From the main collection to interactive experiences that take you back to the early days of automotive design, racing and the drivers themselves, this is a walk through automotive and racing lore you won't soon forget.
---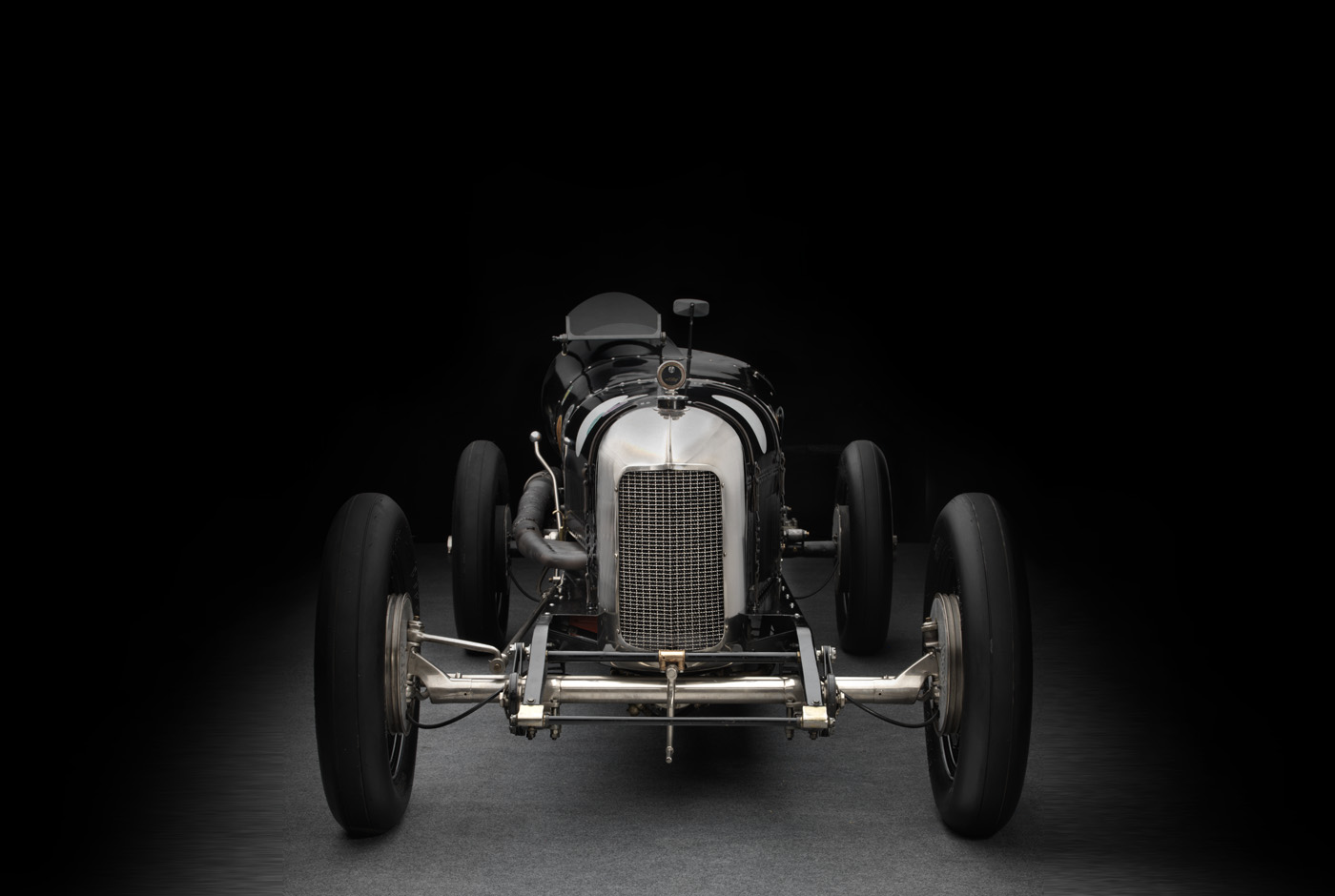 Remarkable vehicles spanning three centuries show the collaborations and rivalries that changed the automotive world. Interactive media brings these stunning vehicles to life, allowing you to explore at your own pace. Most vehicles are drivable—and driven. The collection rotates on occasion as Brumos show their star cars at concours, vintage races and other events.
---
Featured Car
1914 Peugeot L45
Between 1912 and 1914, Peugeot made a handful of racecars with the world's first dual overhead camshaft engines—the ancestors of all high-performance engines to follow. In the early 20th century, Peugeot racers ruled the scene with some of the sport's greatest drivers: Jules Goux, the first foreigner to win the Indy 500, Georges Boillot, first winner of the French Grand Prix and Italian driving ace Paolo Zuccarelli. Of those early Peugeots, only two remain. This is one of them.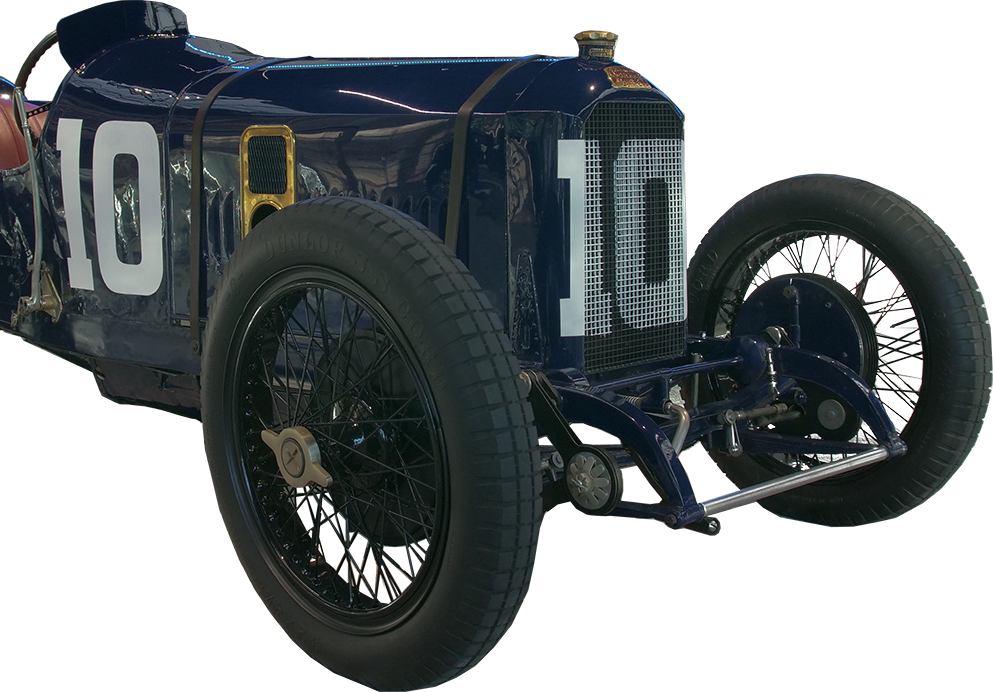 ---
Porsche 917-10
The first 917/10 was produced in 1971. This Can-Am Racer had a twin-turbocharged engine capable of 200+mph speeds at 1100 hp. Peter Gregg raced the car to a 9th place finish in the 1972 Can-Am Championship, followed by Hurley Haywood's 3rd place finish in the 1973 Can-Am Series season. The Brumos Porsche 917-10 was the first race car to carry what has now become the iconic and recognizable white, red and blue livery with the famous Brumos "sweeps".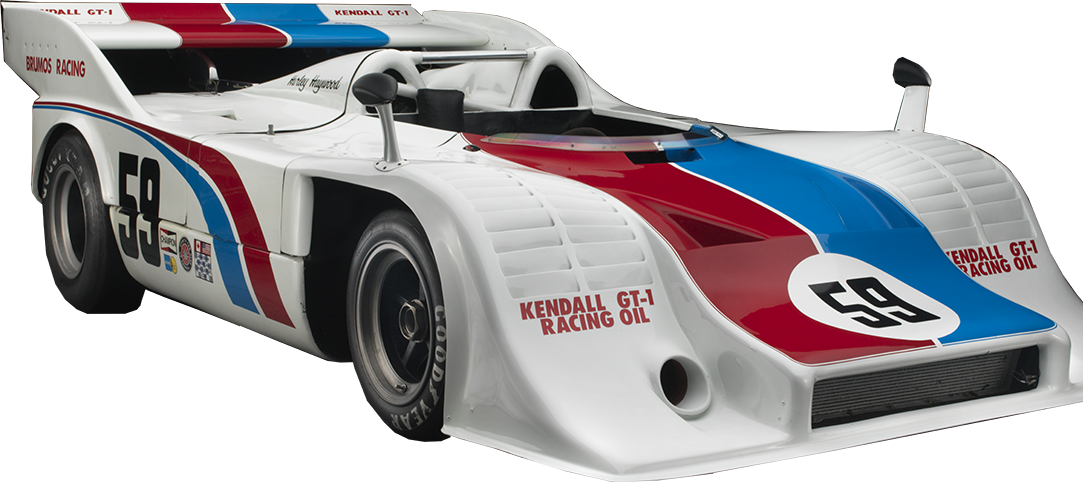 ---
Tickets
Below you'll find information on admission, safety, rules and other policies to know before your visit.
Admission tickets and times are available only on a pre-sale basis only.
There is no admission for walk-up visitors.
All visitors and groups will enter and exit by the double glass lobby doors at the front of the building. The Brumos Collection is a fully accessible facility, with ground-level entry and lift available to The Flywheel mezzanine.
Entry is valid for one day.
Visitors under 16 years of age must be accompanied by an adult.
Entry can be denied at any time at the discretion of management.
Please do not touch the automobiles, artwork or displays.
Brumos asks that visitors turn off or silence cell phones before entering the facility and to limit phone conversations to outside the building.
Photography is permitted without flash. Flash Photography is not permitted inside the building. Videography is not permitted anywhere on Brumos Collection property with any recording device.
Standard-size strollers are permitted. Jogging strollers or wagons are not permitted.
Large bags and backpacks are not permitted inside the facility and should be left in your vehicle.
The Brumos Collection is not responsible for lost or stolen items. Please do not leave items unattended.
Shirts and shoes must be worn at all times.
Find out more about tickets here
Report by thebrumoscollection.com
---