The Auto Union Grand Prix racing cars Type A – D were developed and built by a special department of the Auto Union / Horch work in Zwickau in Germany between 1933 and 1939, after the company bought a design which was made by Dr. Ferdinand Porsche in 1933.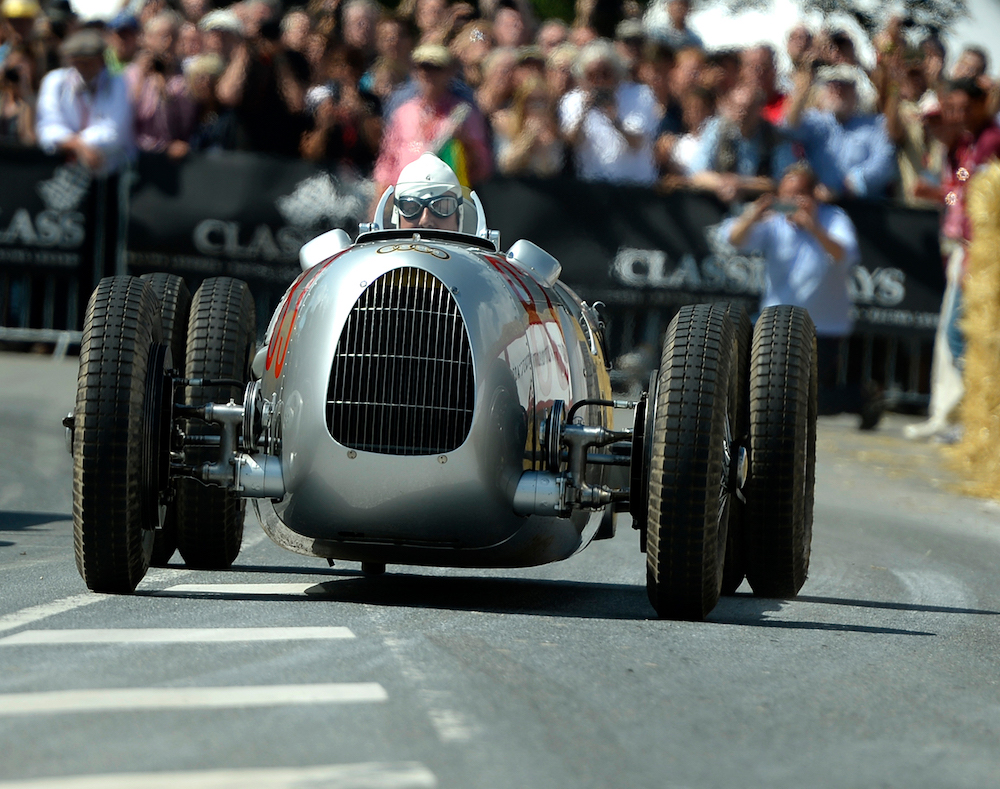 Three from the four different Grand Prix cars, Type A, B and C, used a supercharged V16 cylinder engine, the last one, the Type D had in 1938/1939 a supercharged 3L V12 with a maximum horsepower of almost 550bhp. Due to changes of regulations for 1938 the Auto Union company had to built this 3L V12 engine.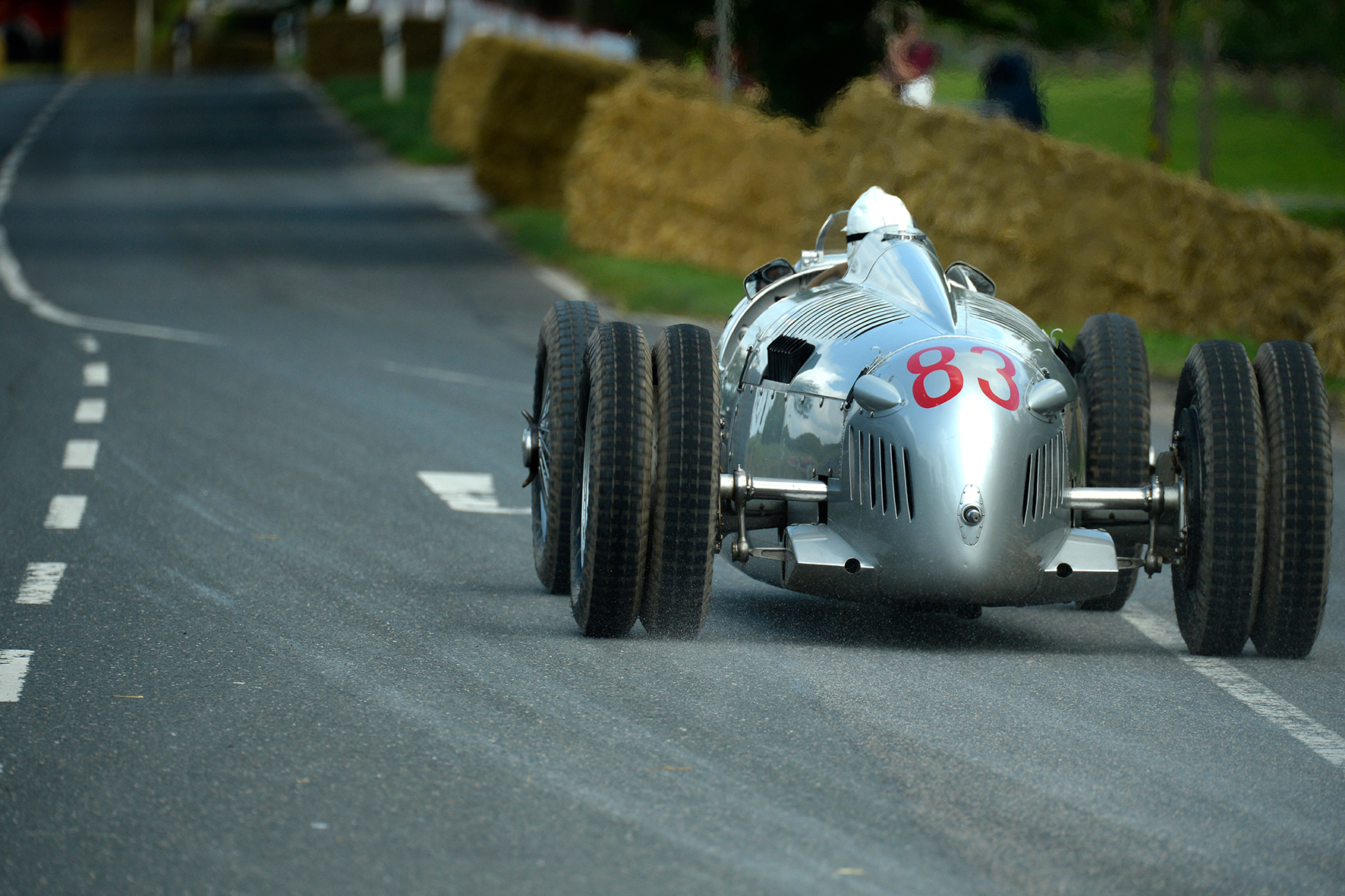 What is common of all different types of Auto Union Grand Prix cars is that they are very difficult to handle due to the extreme power / weight ratios. They produce sometimes wheelspin at over 160 km/h , which is a difficult characteristic. Also the cars had a very bad driving balance and hard oversteering, because they were tail heavy.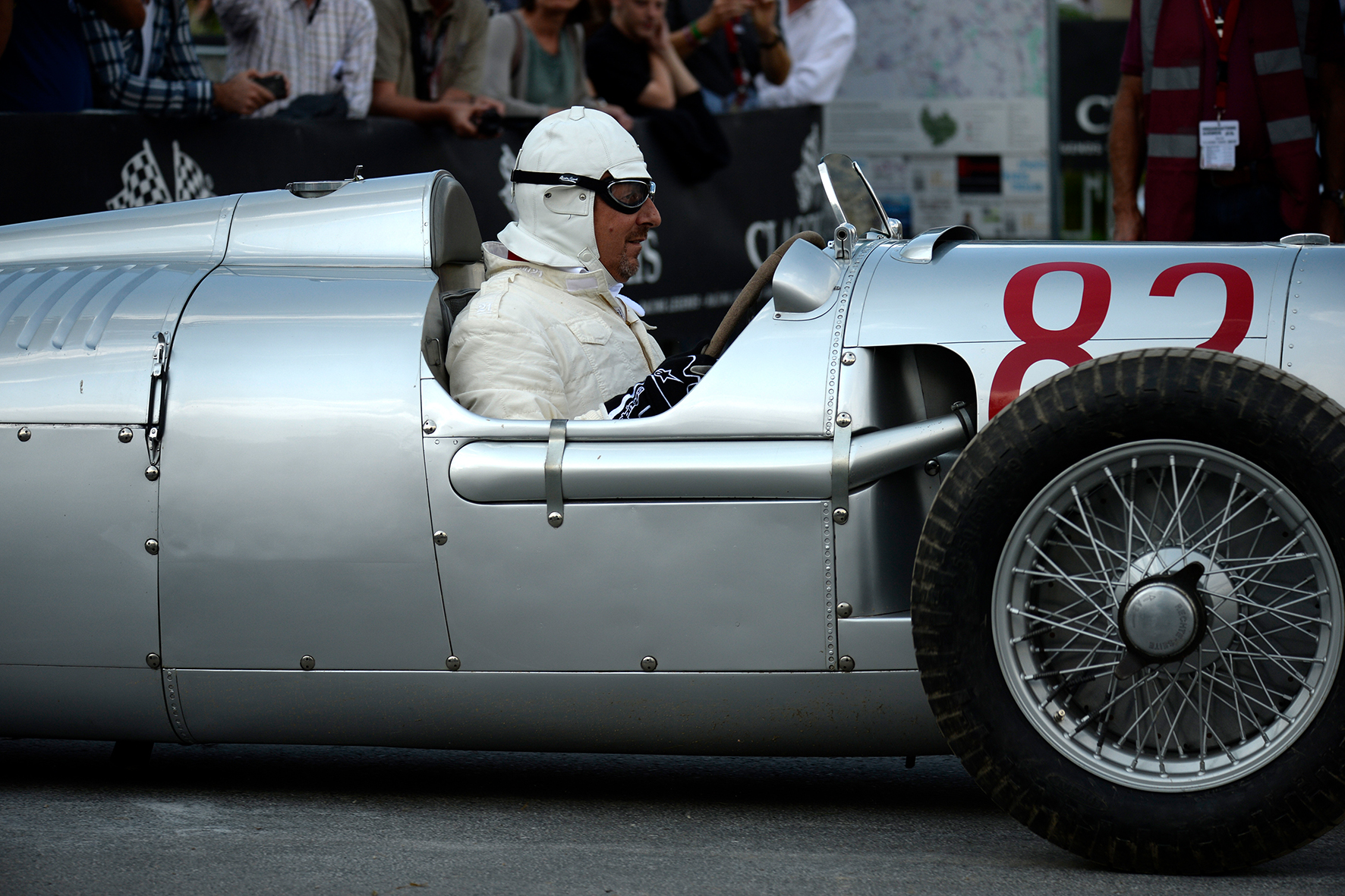 But in the hands of such talented drivers as Bernd Rosemeyer, Achille Varzi, Tazio Nuvolari, Hans Stuck and Ernst von Delius, the Auto Union GP cars ran from victory to victory. The drivers of these powerful machines were very brave.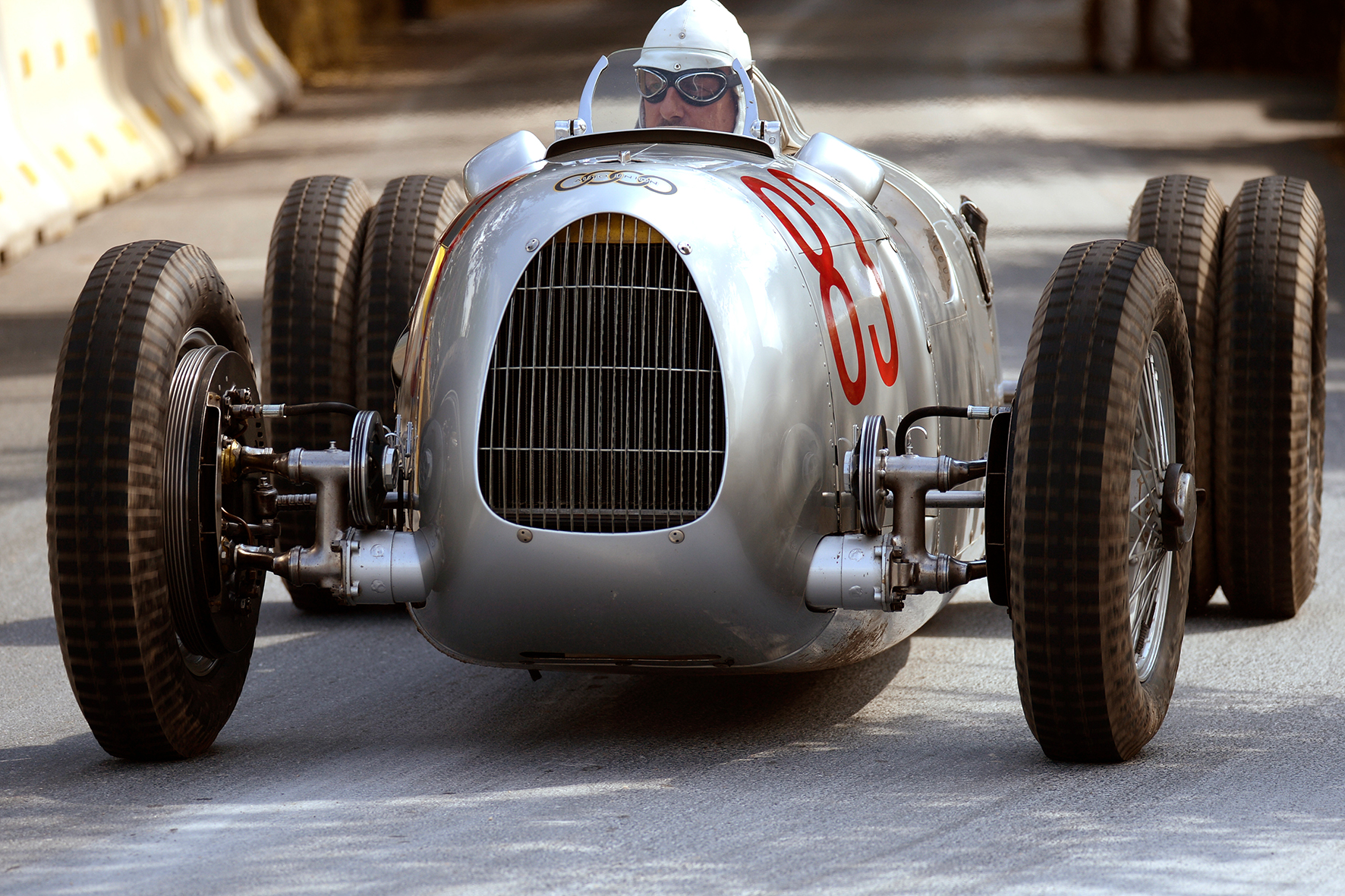 Between 1935 and 1937 Auto Union won 25 races, their main competition came from Mercedes Benz ,which were also racing silver cars. Together they dominated Grand Prix racing until the outbreak of World War II.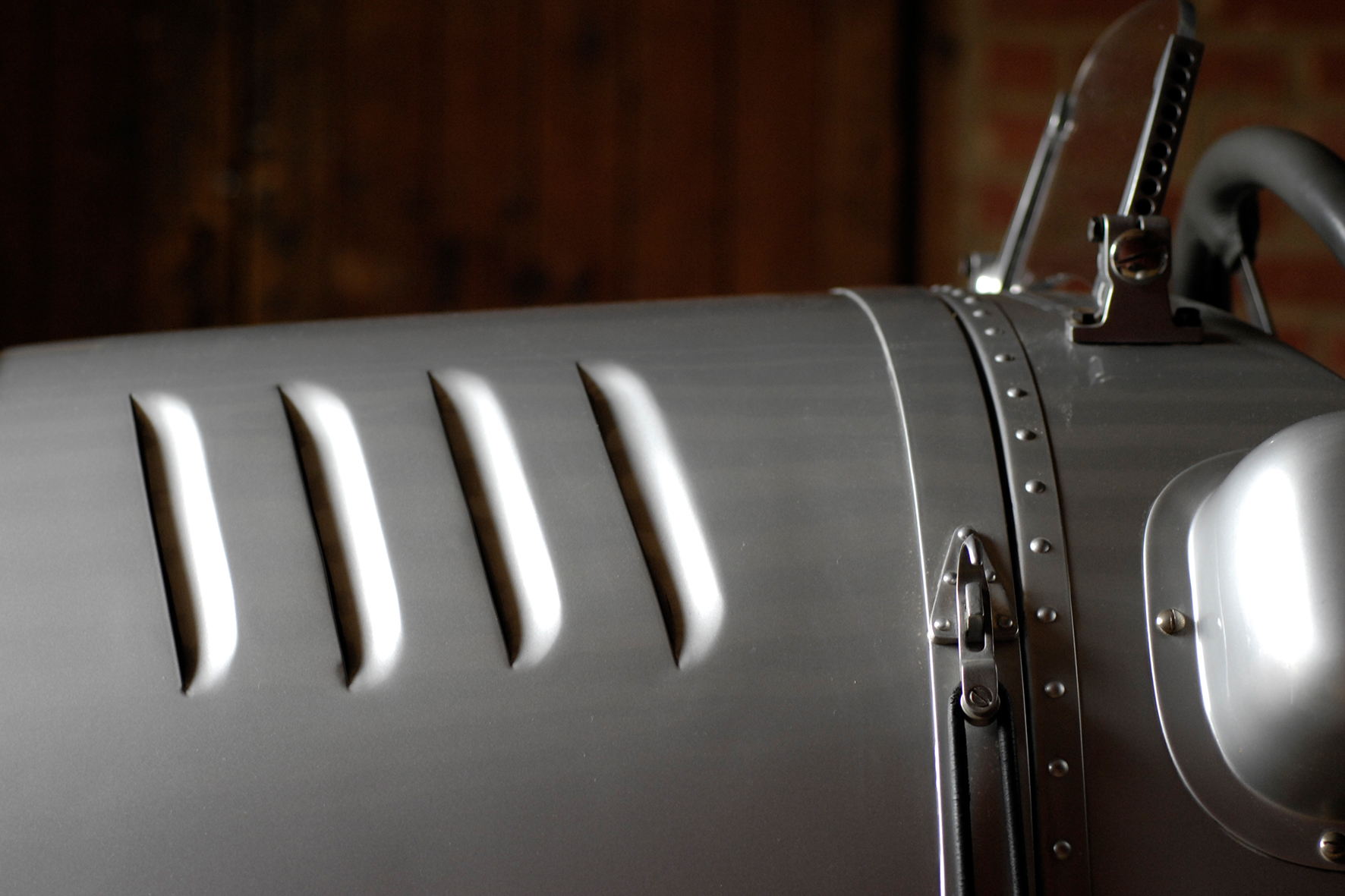 The rear, mid mounted engine, the rear wheel drive was unusual at this time. From front to the rear layout comprised radiator, driver, fuel tank, engine – this design philosophy came back to Grand Prix racing in the late 1950's with the British manufacturer Cooper Car Company.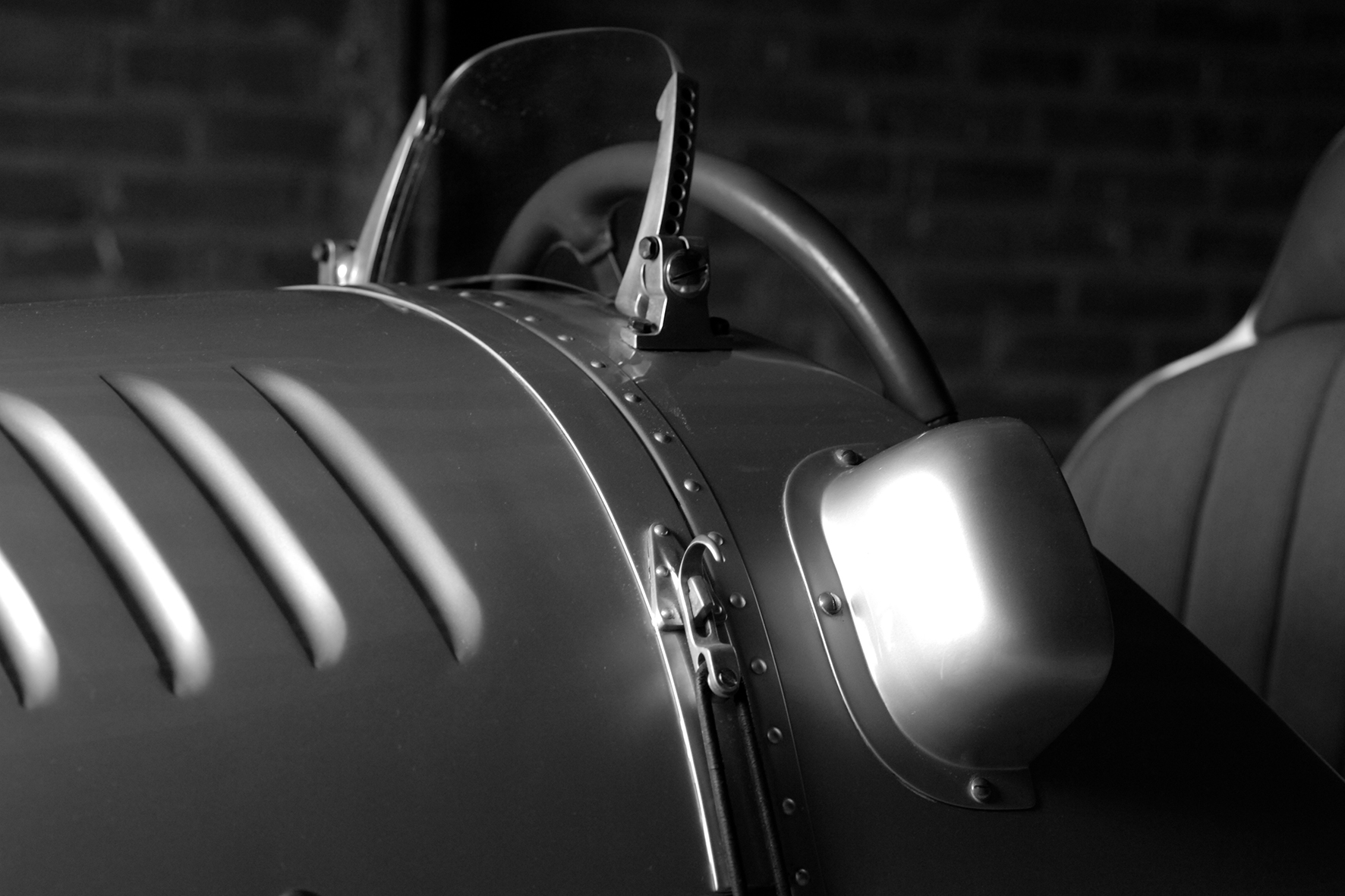 The main problem of the design in this times was the stiffness of the ladder-frame and the suspension. So the cars had more than a tendency to oversteering which looked very spectacular but it isn't the fastet way to race and win a Grand Prix. But nevertheless the driving talent in special of Bernd Rosemeyer lead the Auto Union company to so many victories.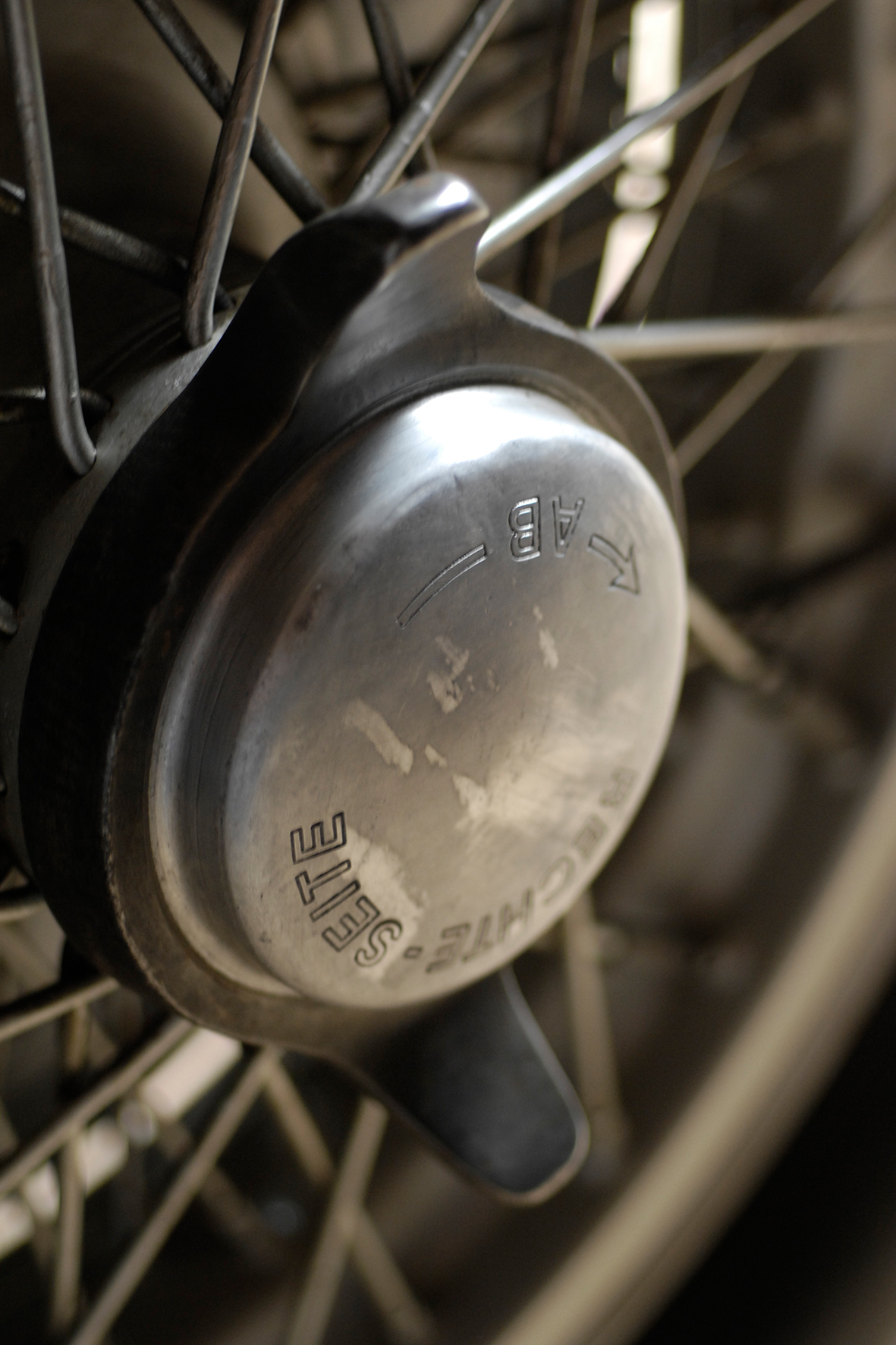 The cars we see today at various events are all replicas, some of them are built with original parts but most of them are completely new. But they are looking so great in the pure silver color with only the four rings and a starting number on it. They look like pure racing machines, what is not surprising, because they were only built to race and to win. I can't imagine how hard it must be to drive a car like this at the Nürburgring, the banked corner of the AVUS or as Hans Stuck often did at hillclimb-races with a double pair of rear wheels.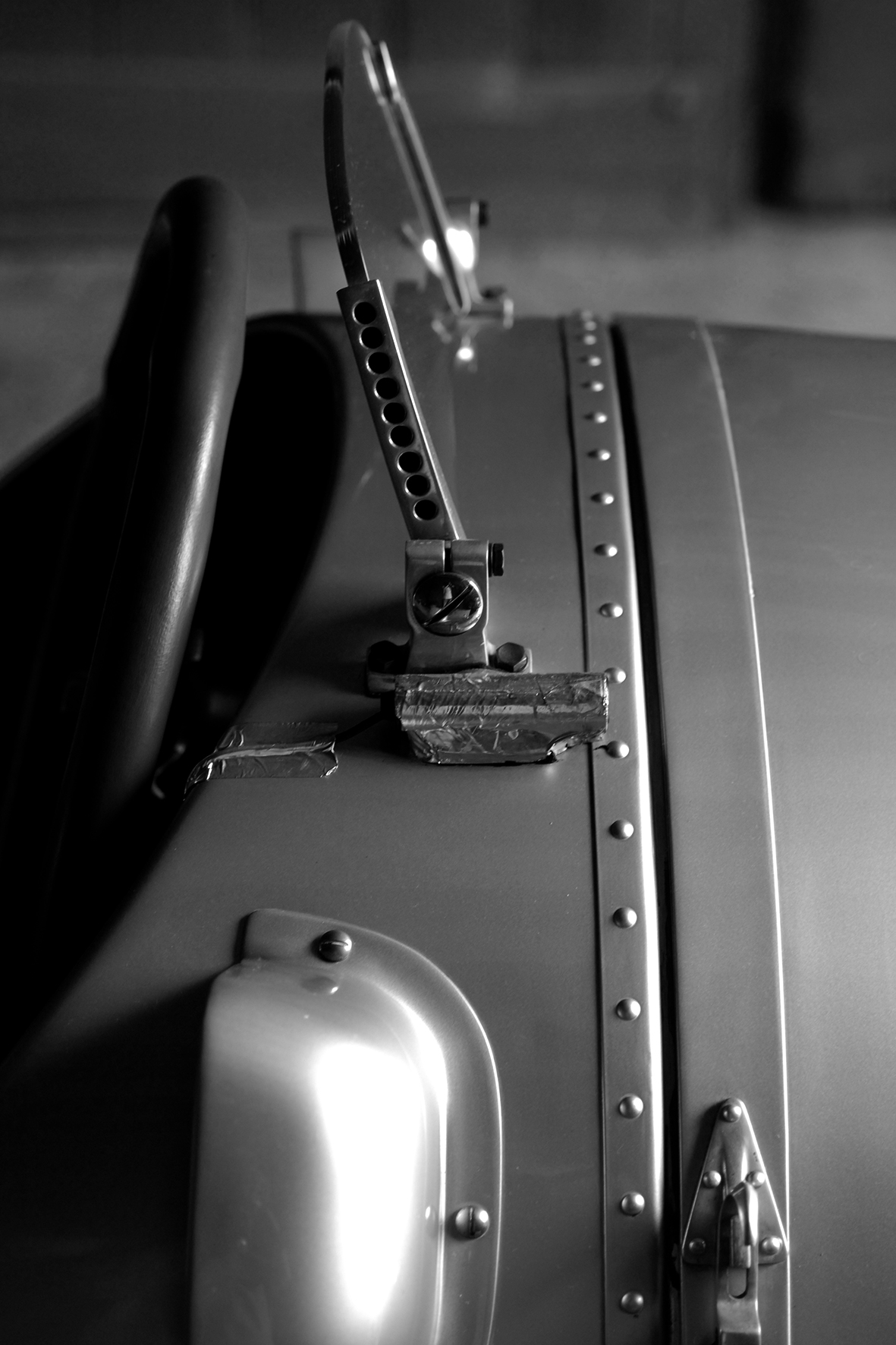 To my pleasure I had the opportunity to see some of this cars in real and to shoot them at different locations. In my opinion they look a bit more sophisticated as the Silver Arrows from Mercedes Benz, more technical, I really love this cars – the Auto Union Grand Prix cars of the early 1930's. Find out more about our photographer Ralph Lüker.
TECHNICAL SPECIFICATION: The Auto Union Grand Prix 1934 – 1939
MODEL Auto Union Type A
TYPE Grand Prix car
YEAR OF PRODUCTION 1934
ENGINE V16 ˚ backwards longitudinal
BORE AND STROKE 68 mm x 75 mm
CUBIC CAPACITY CYL. / TOTAL 265,9 cc / 4358 cc
VALVE TRAIN SOHC, 2 Valve per cylinder
CRANKSHAFT one-piece from Cr-Ni steel
ASPIRATION 1 Roots supercharger
COMPRESSOR PRESSURE 0,61 bar
TRANSMISSION five-speed manual
HORSEPOWER 295 bhp at 4500 rpm
TORQUE 530 nm
CHASSIS steel tubular ladder-frame, main pipe 75mm diameter
BRAKES Porsche system hydraulic 400 mm drums
SHOCK ABSORBERS Friction absorbers
SUSPENSION FRONT Crank semi-trailing arm
SUSPENSION REAR Pendelachse with torsion bar suspension
WHEELBASE 2900 mm
LENGTH 3920 mm
WIDTH 1690 mm
HEIGHT 1020 mm
TRACK FRONT / REAR 1420 mm
WEIGHT WITHOUT FUEL 825 kg
FUEL CAPACITY 200 liters
MAXIMUM SPEED 280 km/h