Back in 1963, if you had the money that bought two range-topping Cadillac convertibles, you weren't far off from being able to afford an HJ Mulliner Rolls-Royce Silver Cloud III drophead coupe. One person who could was Hollywood idol Tony Curtis, who special-ordered this Rolls-Royce and was the first in a select group of long-term connoisseur owners of this very vehicle. Yet, this rare coach-built Rolls-Royce has so much more to distinguish it by virtue of its unique provenance, history and exceptional condition.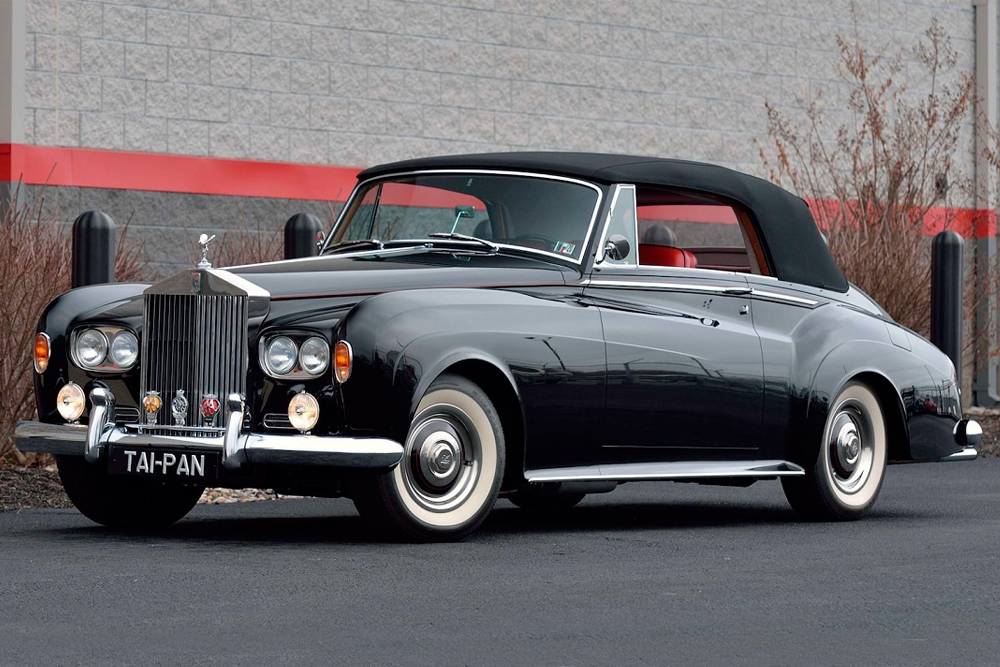 Tony Curtis had an amazing acting career that spanned six decades. He saw his greatest success on the big screen over a three-year period from 1957-1960. Curtis was first recognized for his dramatic acting ability as he co-starred with Burt Lancaster in the 1957 movie "Sweet Smell of Success." He then starred alongside Sidney Portier and was nominated for an Academy Award for Best Actor in the 1958 film "The Defiant Ones." His signature performance came a year later in the hilarious comedy classic "Some Like it Hot," which co-starred Jack Lemon and Marilyn Monroe. Another hit movie followed in 1959, as he starred alongside Cary Grant in the World War II submarine comedy "Operation Petticoat." Curtis was then cast in a supporting, but memorable role in the 1960 hit movie "Spartacus." After this string of successes, Curtis had the gravitas to make the leap into Rolls-Royce ownership with this Silver Cloud III Drophead Coupe.
Aside from the fact that it is one of only 27 left-hand drive HJ Mulliner dropheads on the Silver Cloud III platform, this stunning motor car was also the subject of a truly meticulous restoration costing more than $500,000 and completed in 2014. The Silver Cloud III was the final flourishing of the Cloud family and by far the most capable. Its aluminum 6230cc V-8, mated to GM's 4-speed Hydramatic transmission, was stronger and more powerful than the mill fitted in its predecessor thanks to larger carburetors, a raised compression ratio and other developments. It was lighter, too, and, as a result, the paciest Cloud ever with a top speed a little shy of 120 MPH. In addition, the perpendicularity of its frontal treatment was resolved with quad headlamps, a more sloping hood and shorter radiator grille that punched a smaller hole in the air and made the Cloud III perceptibly sleeker. It was a fine way to bring an era to a close, as the Cloud III was the last mainstream Rolls-Royce with body-on-frame construction, and although the vast majority were clothed in Standard Steel factory bodies, it gave the dwindling number of British coachbuilders one last chance to flourish.
HJ Mulliner's rare and luxuriously appointed convertible is a glorious swansong for a disappearing age of bespoke elegance. It's no exaggeration to say that this particular example, with its unique celebrity connection, a documented four-owner history since new and the truly meticulous no-expense-spared restoration, is both a fitting homage and a defining statement.
---
Highlights
---
Report by mecum.com
---