It's August, and for a certain type of car enthusiast (ie, an exceedingly rich one) all thoughts turn to the collector-car auctions on the Monterey Peninsula in California. What to blow a million or three on this year? Bonhams has some suggestions…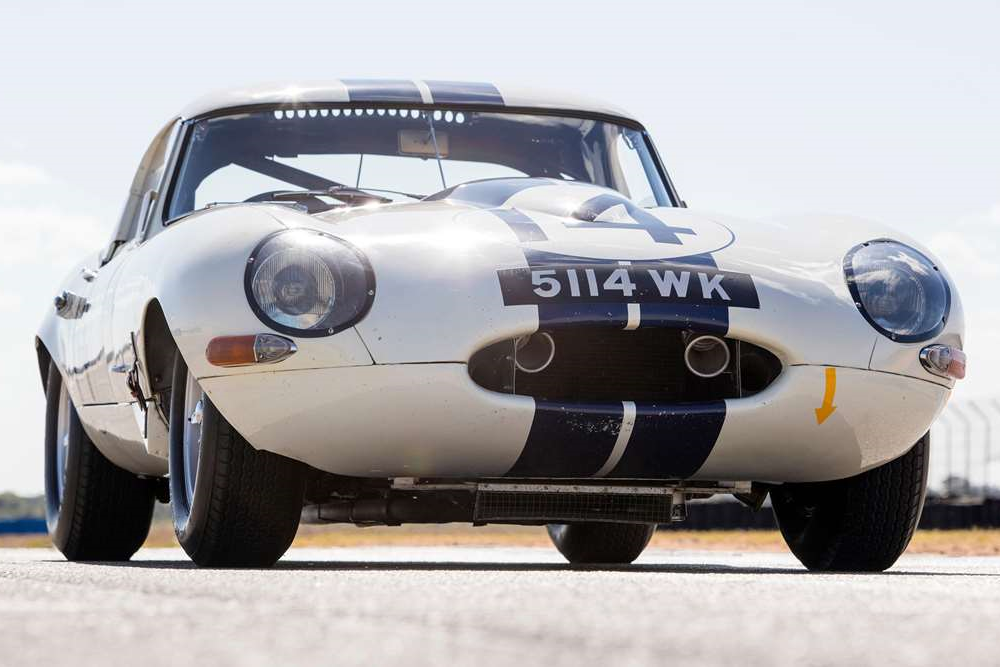 1963 Jaguar E-type Lightweight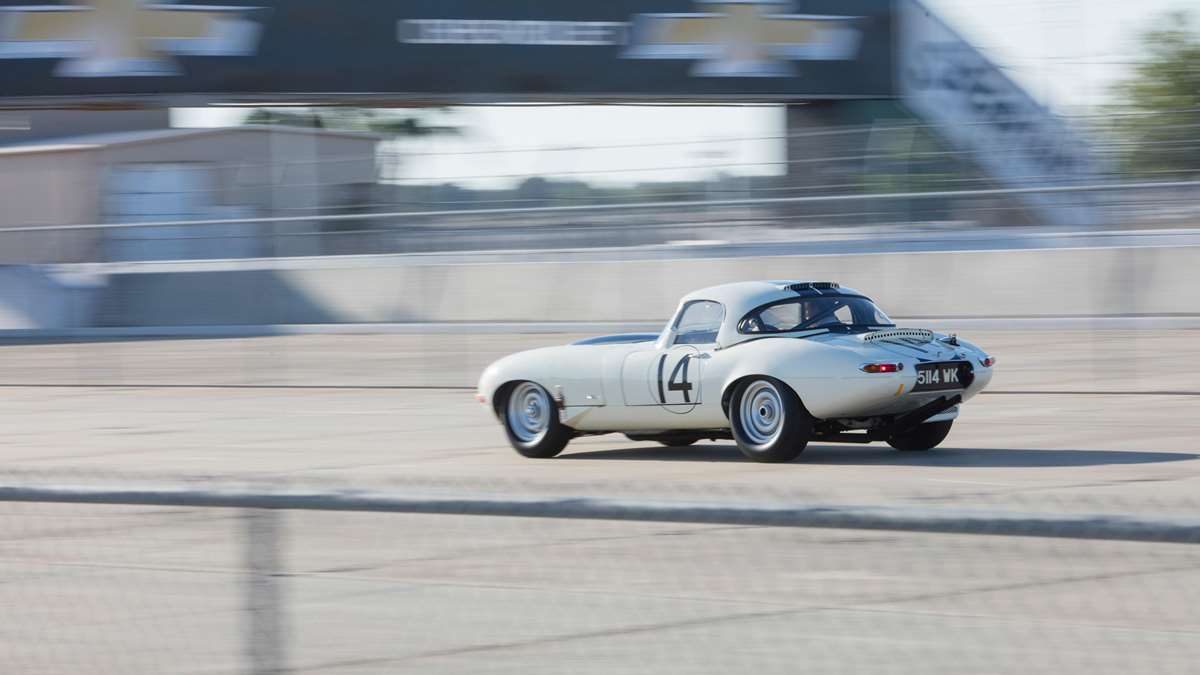 Right at the top of our big-bucks wish-list is this impressively original E-type racer, one of just a dozen Lightweights made in period and boasting an impressive competition history. And an impressive value, too. That's so big it's one of those "if you have to ask the price, you can't afford it" cars.  But to give you an idea, Bonhams sold another '63 Lightweight for just over $7million (£6m) in 2017. It was then the most expensive E-type ever sold.
This one is an ex-Briggs Cunningham team car that ran in the 24 Hours of Le Mans in 1963, driven by Walt Hansgen and Augie Pabst. It went on to race successfully in the US – and in more recent times at the Goodwood Revival, in 2001 and 2002, with none other than Jackie Oliver driving.
The competition successor to the D-type and famous for keeping the Ferrari 250 GTO honest, the Lightweight offered quite a spec for the early 1960s: fuel-injected alloy 3.8 straight six with around 300PS (224kW), four-wheel independent suspension and disc brakes all round – all wrapped up inside a lightweight alloy body.
Just 12 Lightweights were built in period. Never formally acknowledged, they were passed off as part of overall E-type production even though they shared few parts with the road cars. The dozen cars were sold to Jaguar managing director Lofty England's racing mates. Eighteen cars were meant to have been built but Jaguar only got round to making the last six as Continuation models in 2015.
The £1.5m Continuation cars are perfect recreations but will never have the provenance of a real one like the car you see here. Its originality extends to its aluminium coachwork and hardtop and matching-numbers engine.
It's no surprise then that among its owners have been British car-collecting royalty Sir Anthony Bamford, Paul Vestey and Adrian Hamilton. Will you be next?
1938 Bugatti Type 57C Atalante ($2.8-3.4m)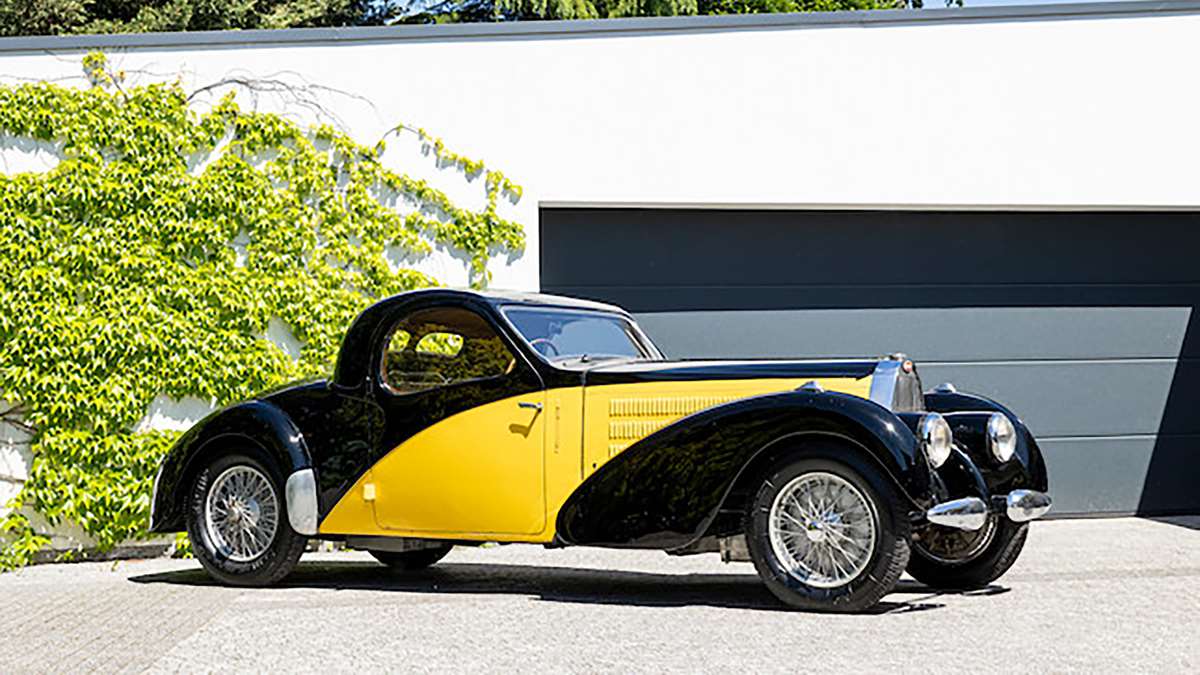 How dashing is this? The black and yellow beauty, designed by Jean Bugatti, is among the most coveted and best performing of all pre-war Bugattis. They were all beautiful, fast and rare, but this one takes the biscuit.
Who so? Because it is number 31 of only 33 Atalante-bodied T57s made (number 31 is still visible as a chalk mark on the back of the dashboard). Only 16 of those 33 were fitted with an aluminium body, and of those lightweight cars only three boasted a supercharger on the 3.2-litre twin-cam straight eight. Power? 160PS (119kW). This car would do almost 120mph – a true hypercar of the 1930s.
It was the Paris Motor Show car in 1938 and previous custodians included one owner who kept it for 60 years. Today it is said to be the most original of all Atalantes.
1955 Ferrari 250 Europa GT ($2.25-2.75m)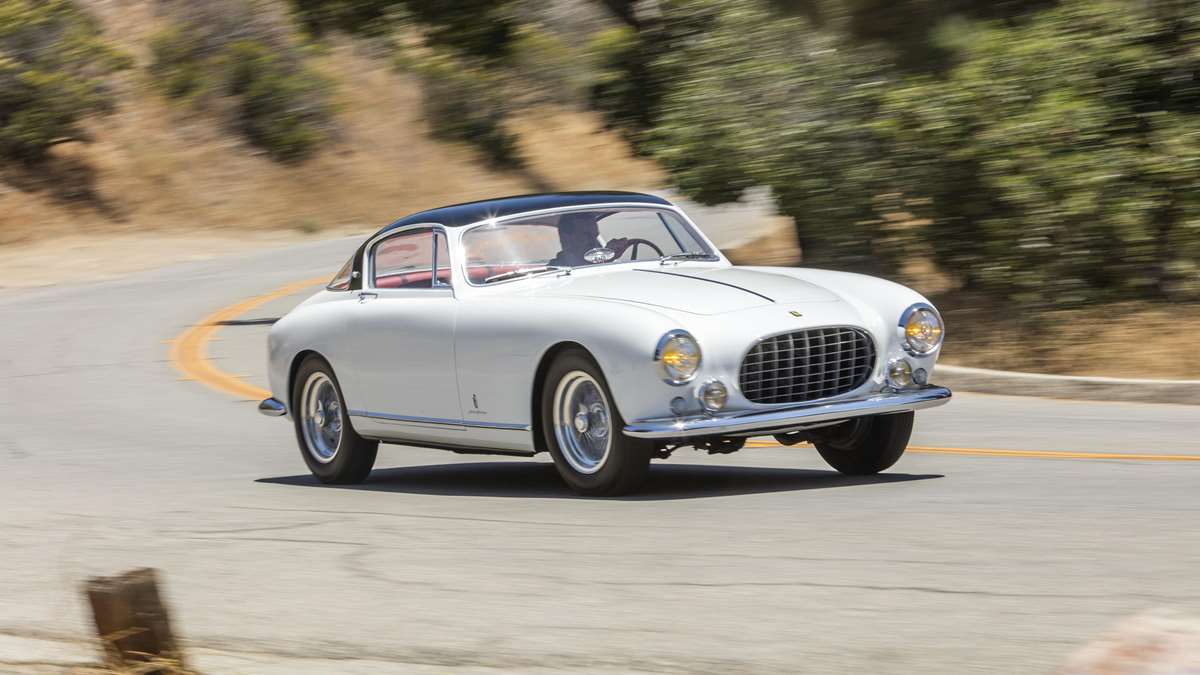 It's the daddy of Ferrari GTs. Elegant lines, courtesy of Pininfarina, combined with a race-bred V12 and, compared with Ferrari's competition cars, lots of touring comfort and luxury made the 250 Europa GT the blueprint for roadgoing GTs bearing the Prancing Horse logo. And there have been plenty of those since the 1950s.
This is the last 250 Europa ever built, a GT spec car (more power, less weight, revised suspension) that went from factory to its first outing on the Ferrari stand at the Brussels Motor show in 1956. Though a car most at home eating up the miles along the Cote d'Azur, it did a bit of racing, at Spa, in the 1950s. It probably was driven to the track, raced, and then driven home again. The Ferrari 250 could do that.
What made the 250 so special? The design but also its 3.0-litre all-alloy overhead-cam V12 with triple Weber carbs and 220PS (164kW) at a screaming 6,600rpm.
As you might expect for your millions, it's a matching numbers car with original chassis, engine, body, suspension and brakes, has enjoyed a factory-correct restoration and is Ferrari Classiche certified.
1949 Ferrari 166 Inter cabriolet ($1.8-2.2m)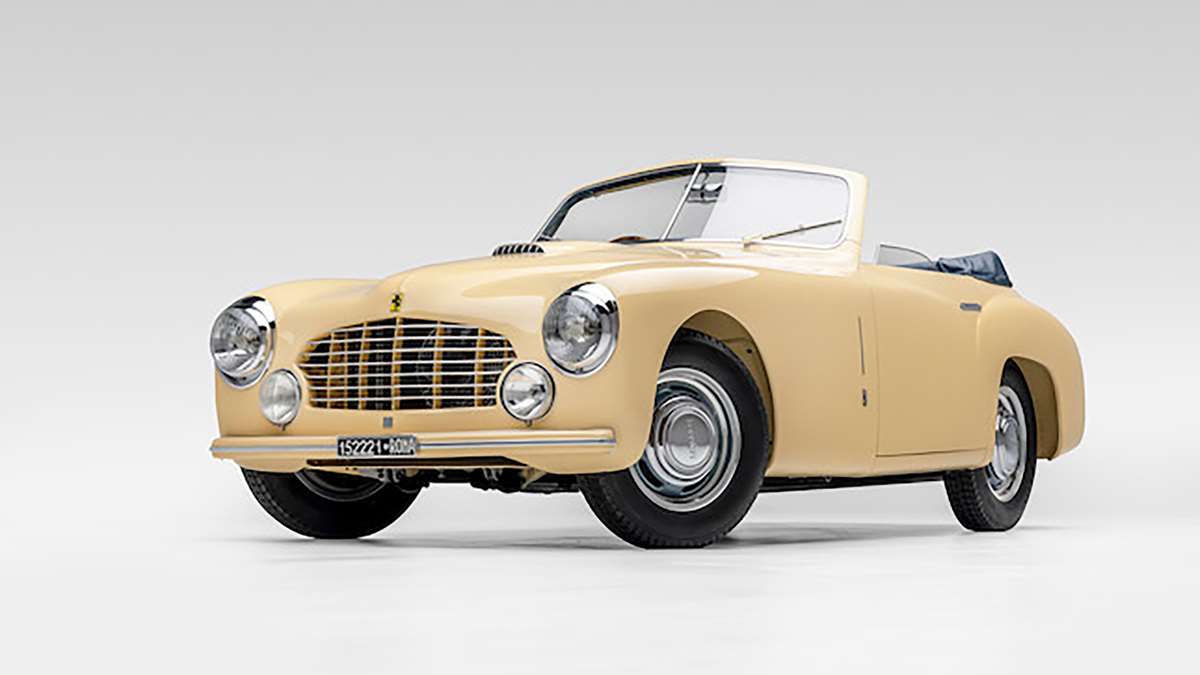 Before the Ferrari 250 was the 166, establishing the Maranello tradition of numbering cars after the capacity of each cylinder; 166 x 12 equals 2,000cc. And what a 2.0-litre V12 it was, taking the Tipo 166 to wins in the Mille Miglia, Targa Florio and Le Mans 24-Hours. And that was just in 1949.
The 166 wasn't just a competition machine. Called the 166 Inter, it also formed the basis of a roadgoing car once a carrosserie (in this case Farina) had clothed the chassis with an elegant body. There weren't many of them – the car you see here is actually the 16th roadgoing Ferrari ever made.
It is all the rarer, one of just three in fact, thanks to its bespoke hand-built convertible body. That bodywork, along with its engine, transmission and suspension, are all original from 1949.
As a 166 Inter, the Colombo-designed V12 produced 110PS (82kW), transmitted to a live rear axle by an unusual feature in 1949 – a five-speed gearbox. And why right-hand drive? That was the form at the time. It was thought safer to sit on the right when driving across the Alps.
1969 Lamborghini Miura P400 S ($1.75-2.25m)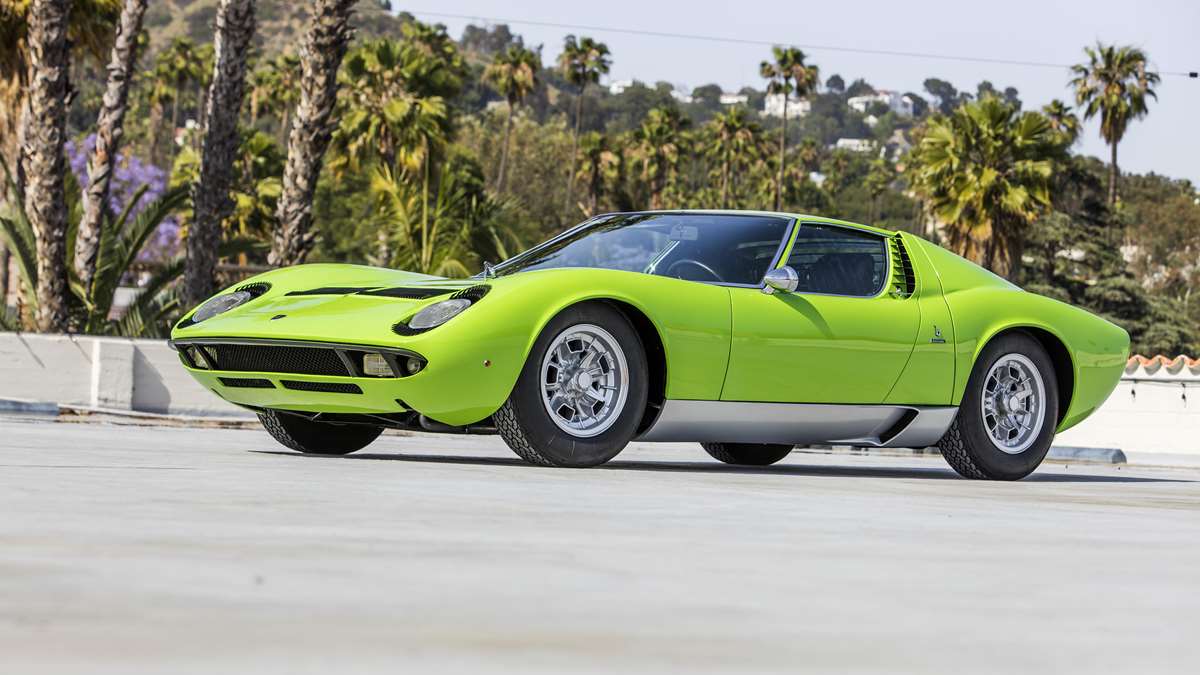 No top-notch collector sale is complete these days without a Miura, that epoch-making '60s supercar and epitome of sex on wheels. It's extraordinary to remember the Miura was only the third model Lamborghini had ever made.
This P400 is one of 338 'S' models with all the upgrades that the S (for spinto or tuned), brought with it. With 350PS (261kW) at 7,000rpm from the four-cam V12 mounted transversely amidships, it was a 170mph-plus car.
It's had a nut-and-bolt restoration of its matching-numbers body and engine and shows a mileage of 22,336, which is believed to be correct. And what about the Verde Miura body colour? As outlandish as the car itself.
There's no reserve price on the Lambo, so you never know, it might go for a song!
1974 Alfa Romeo Tipo 33 TT 12, $1.7-2.2m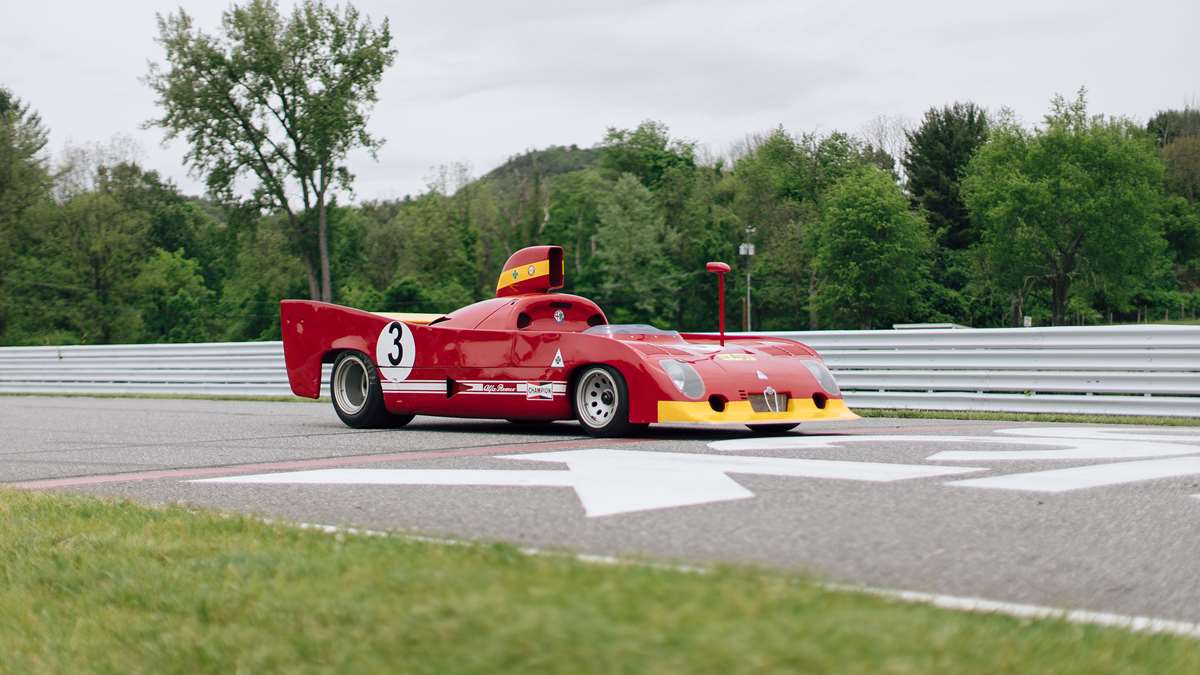 The most significant part of this car's name is TT 12. That makes this Tipo 33 – Alfa's sports racer developed with Autodelta from the 1960s – the most successful of all 33s. Why wouldn't it be, with a twin-cam 3.0-litre flat 12-cylinder engine boasting 500PS (373kW) behind the driver? Developed to challenge cars like the all-conquering Porsche 917, the Tipo 33 in flat-12 form won the 1975 sportscar World Championship.
The car in the Bonhams sale we love because it has never been restored, just kept race ready, and it bears the wonderful patina of a successful race career. It is an ex-works car that was driven to podium places by drivers including Jacky Ickx, Rolf Stommelen and Carlos Reutemann in races at Monza, Nürburgring and Imola.
At the end of its racing career Autodelta gave it to Jacky Ickx, one of only three owners from new.
1931 Stutz DV-32 Convertible Victoria ($1.4-1.8m)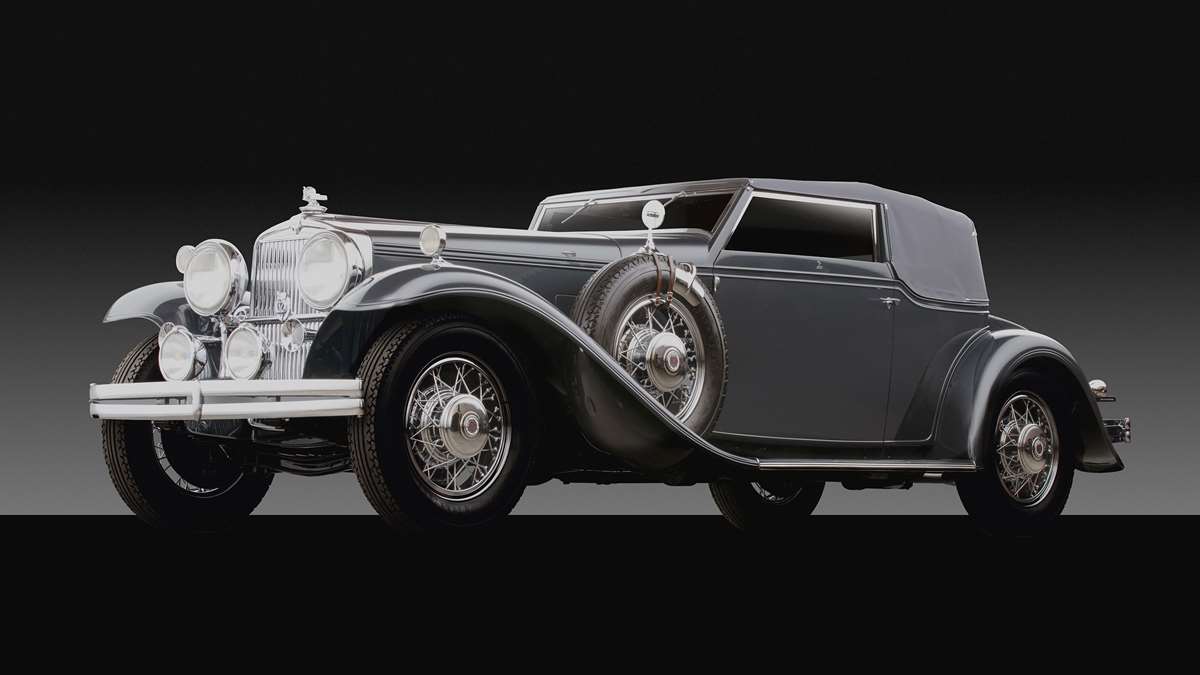 American cars from the 1930s are rarely more impressive than this Stutz with its extraordinary one-off body by LeBaron. Stutzes are known for their long bonnets but this beauty has the longest bonnet of all of them. With its shallow and raked-back windscreen and low roof, it's a true jaw-dropper.
And it's all in a condition so fine that it is said to be the most awarded American classic car of modern times. With too many accolades to list, it's a real queen of the concours lawns.
The straight-eight powered giant was bought new by an Argentinean boxer called Luis Angel Firpo. He loved his Stutz so much he became the Stutz distributor for all of South America. After the car went back to the US it was given the nut and bolt restoration treatment you see here. As Bonhams says, Luis Angel Firpo would be proud his car is still an absolute knockout.
Bonhams Quail Auction at the Quail Lodge and Golf Club in Carmel, Monterey, is on 19th August.
If you are interested in more news click here.
---