On 13 November 2023, as part of Sotheby's New York sales of Contemporary and Modern Art, the auction room doors closed as a select group of bidders gathered in person and over the phone to vie for a piece of Ferrari history. After nearly four decades in private ownership, Chassis 3765 was claimed by its new owner for $51.7 million.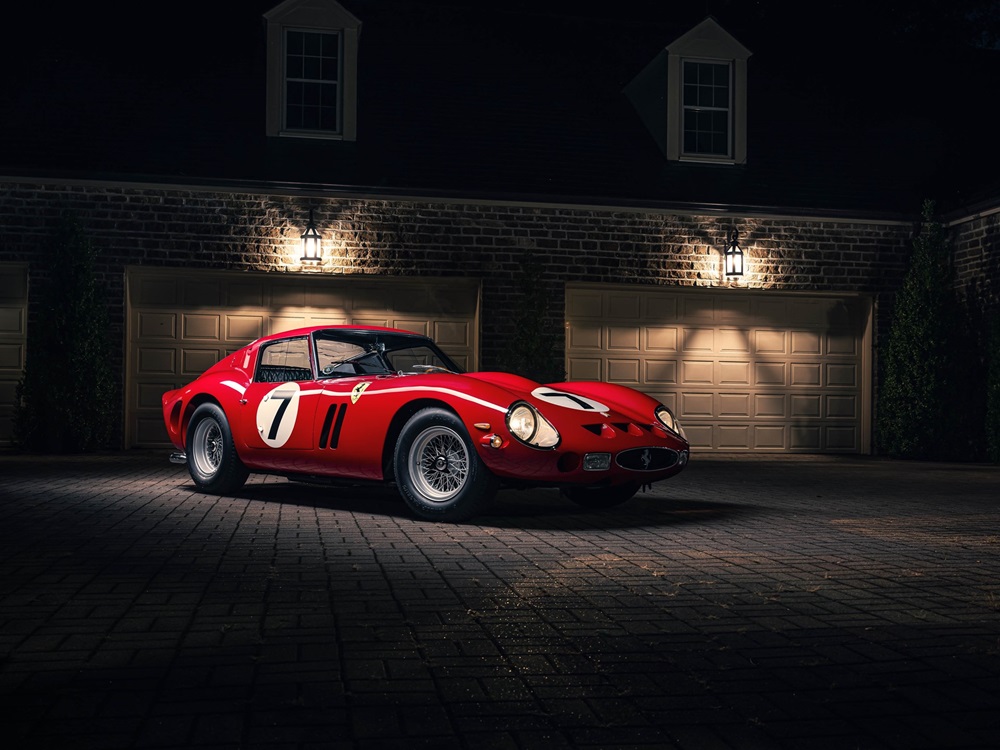 "Celebrating this sale during Sotheby's marquee week highlights the unparalleled stature of this Ferrari as one of the world's most desirable objects. The result, achieved through collaboration between Ferrari, RM Sotheby's, and Sotheby's, echoes our mutual pursuit of perfection—mirroring the very ethos Enzo Ferrari embodied when designing this car. Fetching $51.7 million, this transaction adds a new chapter to a vehicle with an unmatched legacy. Now, it ranks among the most expensive cars sold at auction, a true testament to its singular place in history." – Gord Duff, Global Head of Auctions
The only GTO Tipo 1962 raced by Scuderia Ferrari; this example boasts an impressive and perhaps legendary history. Its racing pedigree alone includes clinching a class win and a 2nd overall finish at the 1962 Nürburgring 1000 KM. It was piloted by Mike Parkes and Lorenzo Bandini for Scuderia Ferrari at the 1962 24 Hours of Le Mans, and also secured the position of runner-up in the 1965 Sicilian Hillclimb Championship. Previously owned by a chairman of the Ferrari Club of America, it won an FCA Platinum Award and the Coppa Bella Macchina at the Cavallino Classic, placed 2nd in the GTO class at the 2011 Pebble Beach Concours d'Elegance, and received a Best of Show at the Amelia Island Concours d'Elegance.
Dubbed an extraordinary opportunity to acquire the Holy Grail of the sports car pantheon, the acquisition of this important piece of motoring history allows its next caretaker immense opportunity for further touring and vintage racing enjoyment or display at major concours d'elegance and marque gatherings worldwide.
find more news here…
---