RM Sotheby's is pleased to present The Richoz Collection; a diverse single-owner group of eight highly-desirable road and track cars, as well as a broad selection of spares and memorabilia, all offered in its Online Only: Open Roads, The European Summer Auction. Taking place on RM Sotheby's proprietary online auction platform, which has produced remarkable sale results over the past few weeks, bidding will open on the RM Sotheby's website on 14 July for one week, concluding on 21 July. Each car comprising The Richoz Collection is offered for sale individually and will sit alongside more than 80 fine collector cars formerly consigned.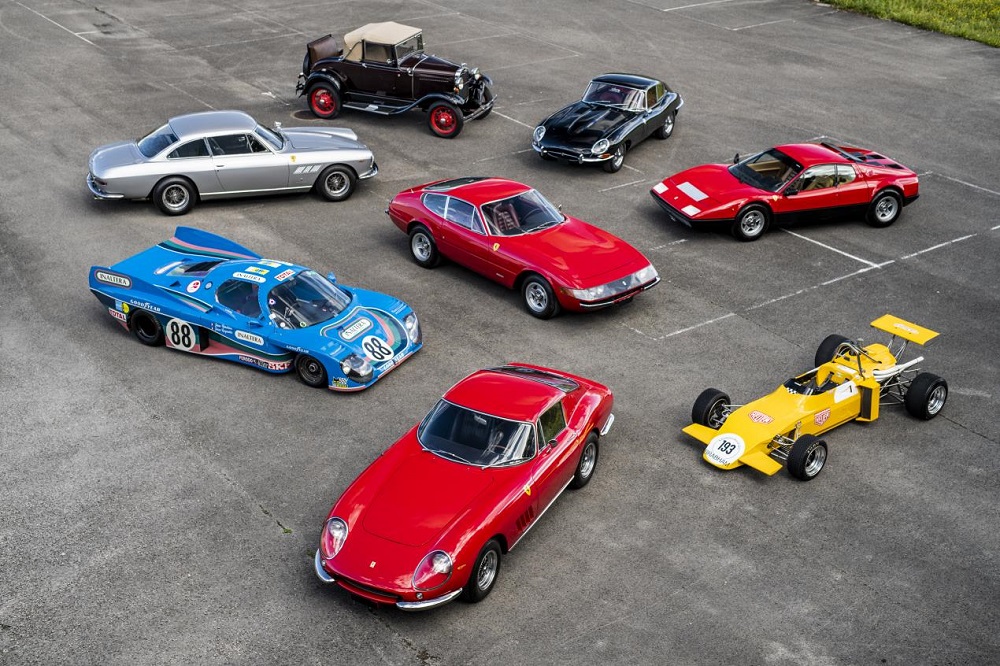 RM Sotheby's adds The Richoz Collection, led by highly desirable 1966 Ferrari 275 GTB Alloy, to Online Only: Open Roads, The European Summer Auction, 14-21 July

 

Collection includes icons from European automotive history, including the 1977 24h Le Mans class-winning 1976 Inaltera LM GTP

 

Latest consignment sits alongside Porsche Passion, 1960-2020 collection, featuring an eclectic mix of Stuttgart sports cars spanning 60 years

Additional information and updated list of lots available at

 

rmsothebys.com
---
Lovingly assembled by the late Edgar Richoz in Switzerland, the collection is an exquisite representation of Mr Richoz's passion for motorsport and a wide variety of machinery. Following a successful period of motor racing in the1970s, which saw Mr Richoz take ten victories behind the wheel of the Brabham BT28 in the 1973 Formula 3 season, he dedicated his life to furthering the success of the family-run car dealership. Passionate about the Ferrari brand from an early age, it comes as no surprise that the collection features four stunning road-going examples of Maranello's most iconic models.
Headlining the collection is a highly coveted 1966 Ferrari 275 GTB Alloy by Scaglietti, offered for sale with factory-fitted electric windows, original interior, manuals and tool kit. One of just 60 Alloy variants of the beautiful Ferrari 275 GTB, it is truly one of the most accomplished Ferraris of the 1960s. With its 3.3-litre V-12 engine and incredible performance, it is also widely accepted to be one of the greatest dual-purpose Ferrari's ever made. Delivered new in Rosso Rubino, it is presented for auction with 47,506km on the odometer and finished in Rosso Corsa paintwork with Nero leather interior. This is a rare opportunity to secure a significant landmark in Ferrari's history (Estimate: €1,700,000-€1,900,000).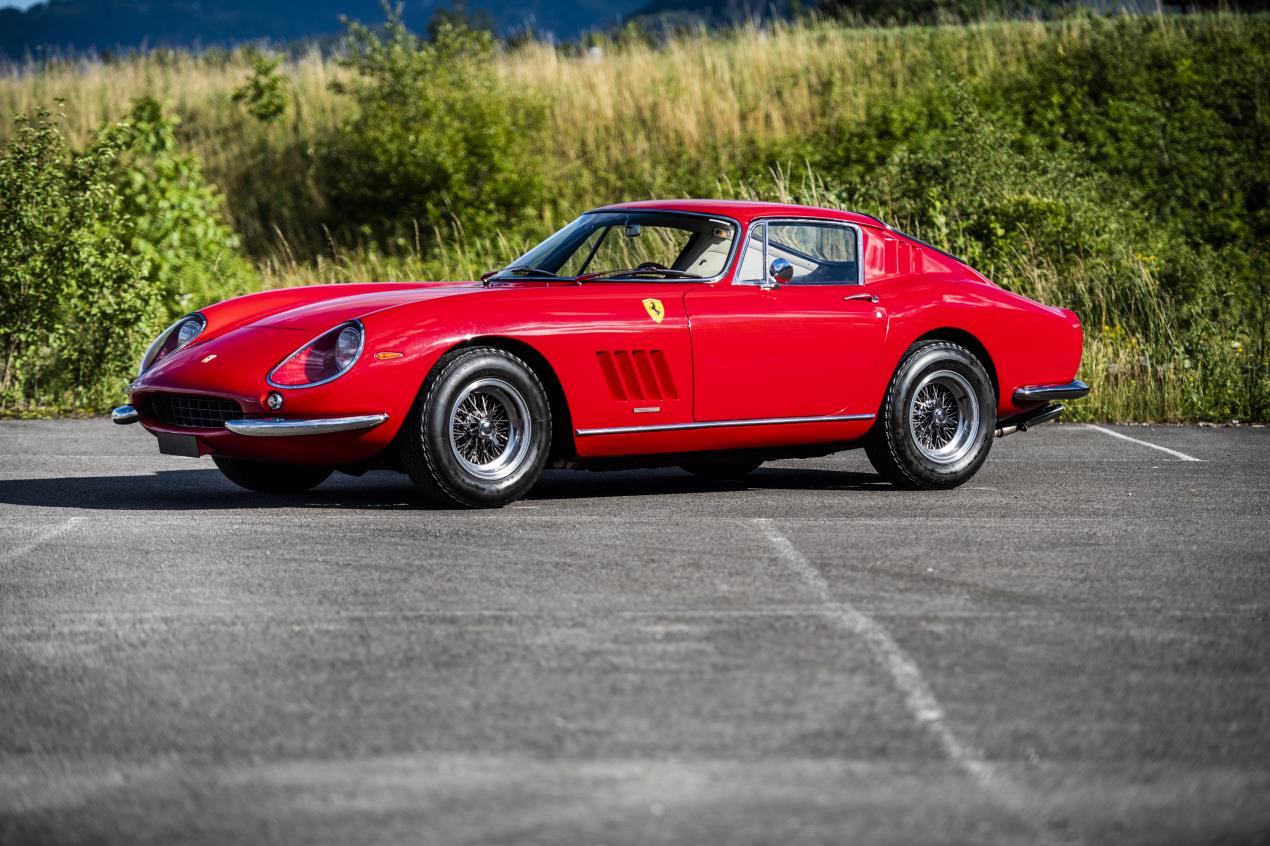 Also offered alongside the 275 GTB is a 1970 Ferrari 365 GTB/4 Daytona, delivered new in Grigio Ferro and now presented in Rosso Corsa with original red and black leather interior. Created as Ferrari's answer to the revolutionary Lamborghini Miura, the Daytona's 1-2-3 finish at the 1967 24 Hours of Daytona earned the beautifully appointed machine a well-deserved place in the marque's history books. The Daytona is an established symbol of the cross-continental jet-set lifestyle of its period, with its power, space and comfort making it the very best GT car on the market (Estimate: €400,000-€500,000). The 1974 Ferrari 365 GT4 BB is one of only 387 examples of the rarest, lightest and purest Berlinetta Boxer Ferrari's. Famed for being the first in a long line of flat-12 Ferrari supercars, this entirely original car is finished in Rosso Chiaro with Beige interior with 30,947Km from new (Estimate: €200,000-€300,000). A beautiful and practical 1965 Ferrari 330 GT 2+2 concludes the four Ferraris in the collection and is verified as having matching numbers and retains its original interior. (Estimate: €120,000-€150,000).
Leading the collection's motorsport representation is the Jean Rondeau- built 1976 Inaltera LM GTP, which was a T-car in the 1976 edition of the 24h of Le Mans, while in the 1977 24h of Daytona the car ran strongly before a suspension issue forced it to retire. The car went on to take first in GTP class win and fourth overall in the 1977 edition of the 24h of Le Mans in the hands of legendary French racing drivers Henri Pescarolo, Jean-Pierre Beltoise and Jean Rondeau himself. Featuring a Ford Cosworth V-8 and a Hewland transmission, the car offered is chassis 001 and was purchased by the late Edgar Richoz in 1977. It is offered for sale in its Inaltera livery alongside a large spares package (Estimate: €450,000-€550,000).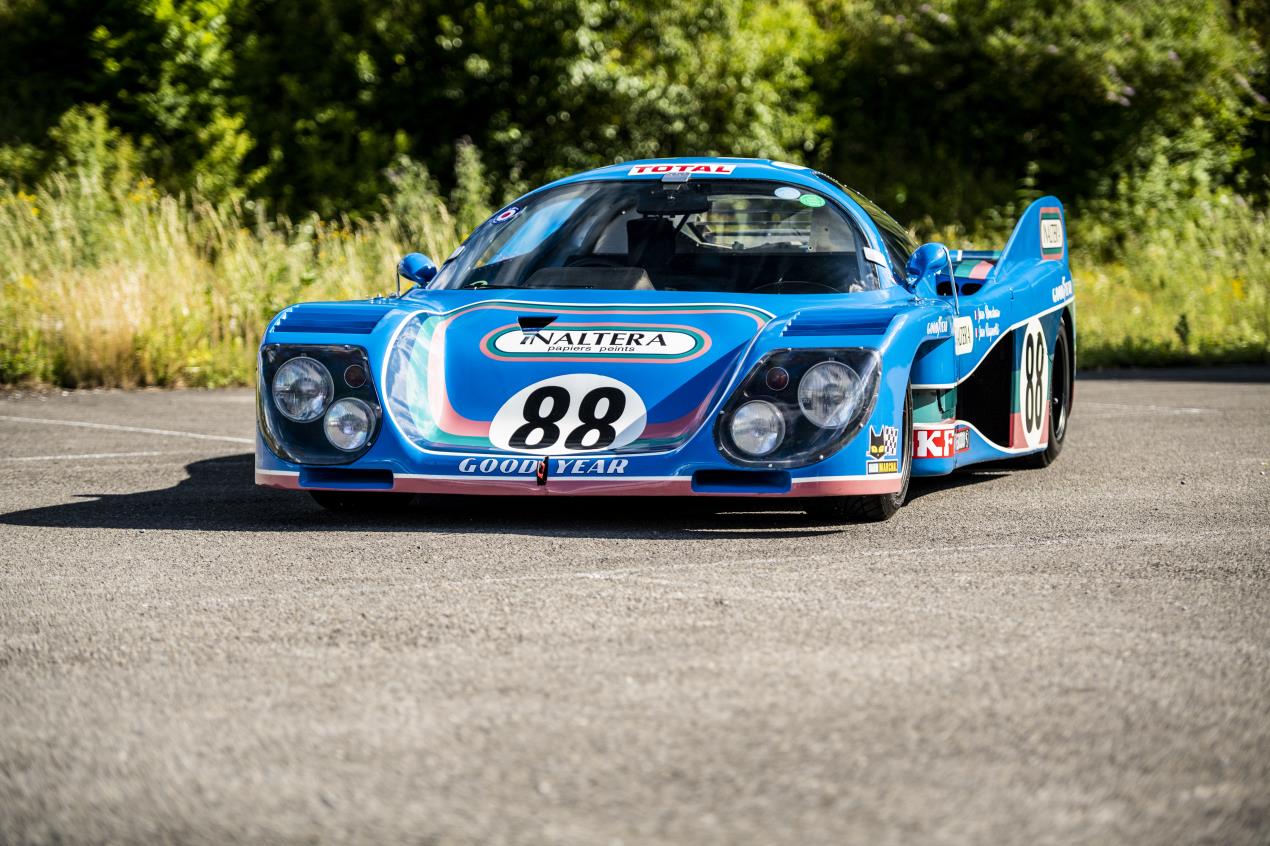 Additional entries featured within The Richoz Collection include: 
A stylish

 

Series 1 1964 Jaguar E-Type 3.8 FHC, finished in black and complemented by a luxurious red interior. A hugely admired automotive icon, this example is offered for sale without reserve (Estimate: €80,000-€120,000).
Presented in a striking yellow colour scheme, the

 

Brabham BT38C period Formula Three

 

car boasts an aluminium bathtub monocoque and Hewland Mk 8 transmission (Estimate: €25,000-€35,000).
Offering a taste of pre-war America, a

 

1931 Ford Model A

 

is offered complete with signature black bodywork and vibrant red wire wheels. (Estimate: €15,000-€20,000).
"The Richoz Collection is a fantastic example of a passionate enthusiast showcasing his deeply personal connection to the automotive world through a diverse collection of beautiful cars," said Augustin Sabatié-Garat, head of sales at RM Sotheby's Europe. "After the great success of the Online Only: The European Sale featuring the Petitjean Collection at the start of June, we're gearing up for what is expected to be yet another fantastic auction, with a broad range of exceptional cars, parts and memorabilia offered for sale. We look forward to welcoming buyers old and new to the RM Sotheby's website for the sale."
Early entries into Online Only: Open Roads, The European Summer Auction also include the Porsche Passion, 1960-2020 collection, showcasing nearly 60 years of Porsche sportscar development, culminating in the offering of a 2019 Porsche 911 Speedster (Estimate: €300,000-350,0000).
Each car offered in the Online Only auction will be presented with comprehensive photography and in most cases will be accompanied by condition reports completed by RM Sotheby's specialists as well as catalogue descriptions. Where available, additional information on each lot, such as history files, production certificates, restoration documentation, service invoices, owner's manuals, and accompanying parts can be viewed online.
Bidder registration for Online Only: Open Roads, The European Summer Auction will soon be open and requires very simple steps to complete. RM Sotheby's Client Service team is ready to assist interested bidders with any part of the account creation or registration process.
---
Report by rmsothebys.com
---