The RM 07-01 Intergalactic collection is unique in terms of design and execution and an invitation to embark on a journey of exploration back to the dawn of time.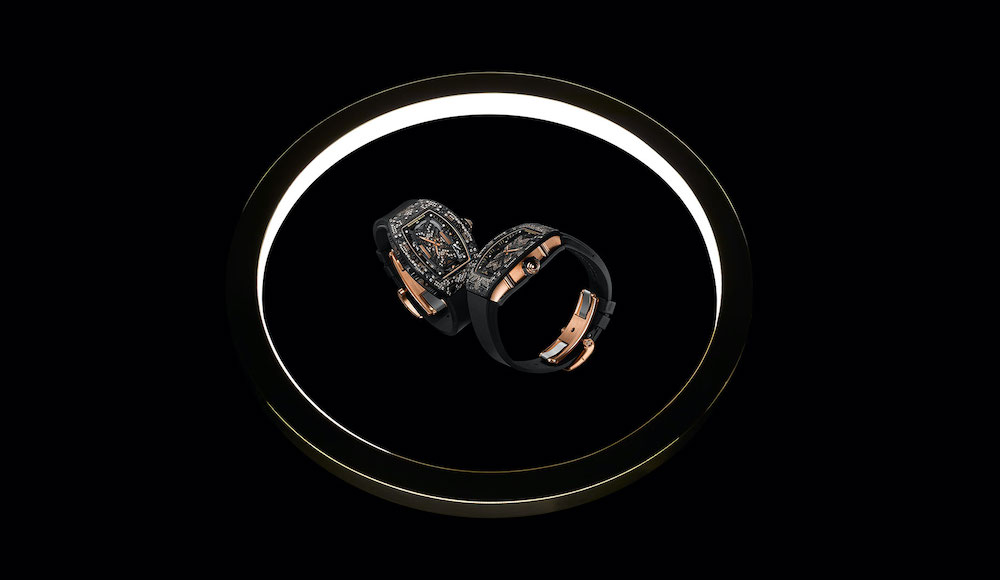 2The four new Carbon TPT® pieces set with diamonds and red gold prongs are both mysterious and captivating. They complement perfectly the women's
RM 07-01 collection. "It all started with the vision of an explosion of stars taking place in the black darkness, explains Cécile Guenat, Creative and Development Director. We wanted to rethink our approach to gem-setting as a way of bringing the elements together in an intense way."
Each of the pieces affirms its own characteristics. The RM 07-01 Dark Night augurs the creation of a myriad of constellations, represented by the glittering of gold prongs. Elsewhere, diamonds shine and catch the eye on both the RM 07-01 Starry Night, with its Carbon TPT® bracelet, and the RM 07-01 Bright Night whose caseband is crafted in microblasted 5N red gold. Lastly, the firmament twinkles warmly on the RM 07-01 Misty Night, decorated with 5N red-gold pillars.
The radiance of the diamonds is accentuated by the Carbon TPT® and contributes to the special charm of this new collection combining aesthetics, comfort and technicality. There is no doubt that these four new stars will ensure the RM 07-01 Intergalactic collection continues to shine within the Richard Mille constellation.
Click here for further information
more information: richardmille.com
---