FIBERGLASS, STEEL, BLUE CALCITE, QUARTZ, SELENITE, HYDROSTONE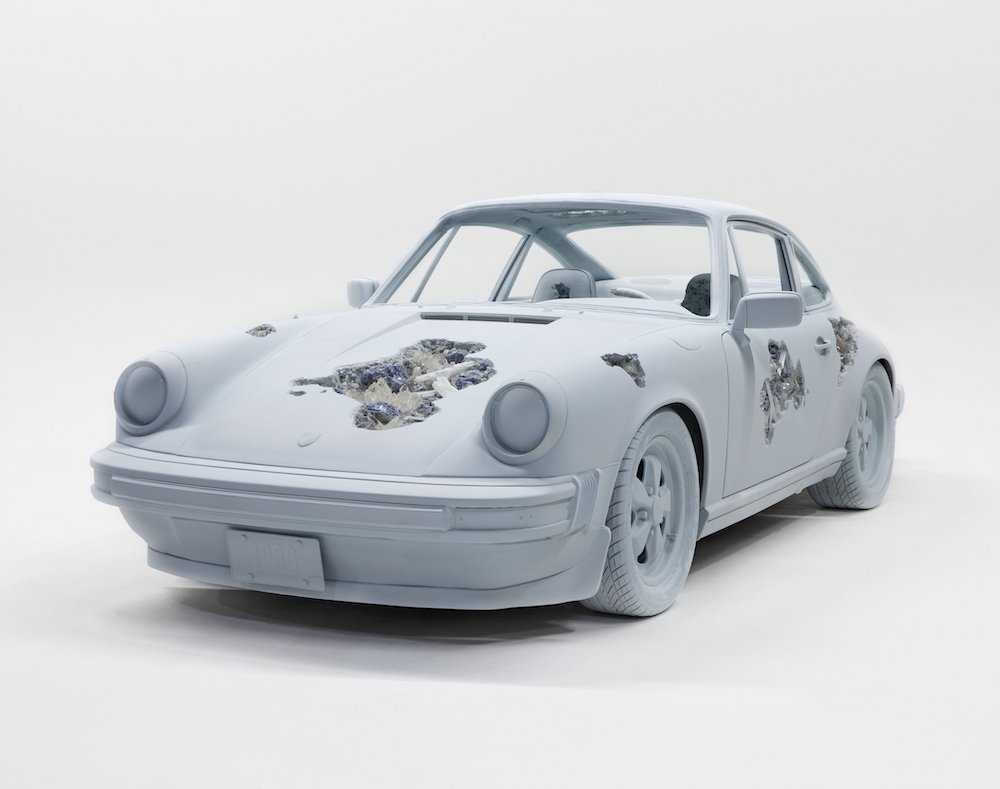 Daniel Arsham has always had an interest in automobiles, but he is drawn to Porsches in particular. "I always loved the shape of these cars," he says. "Not only the kind of engineering that goes into the power behind this car but the visual characteristics of it. It looks strong. There's also a feminine aspect of the design….I've always just loved the balance between those two."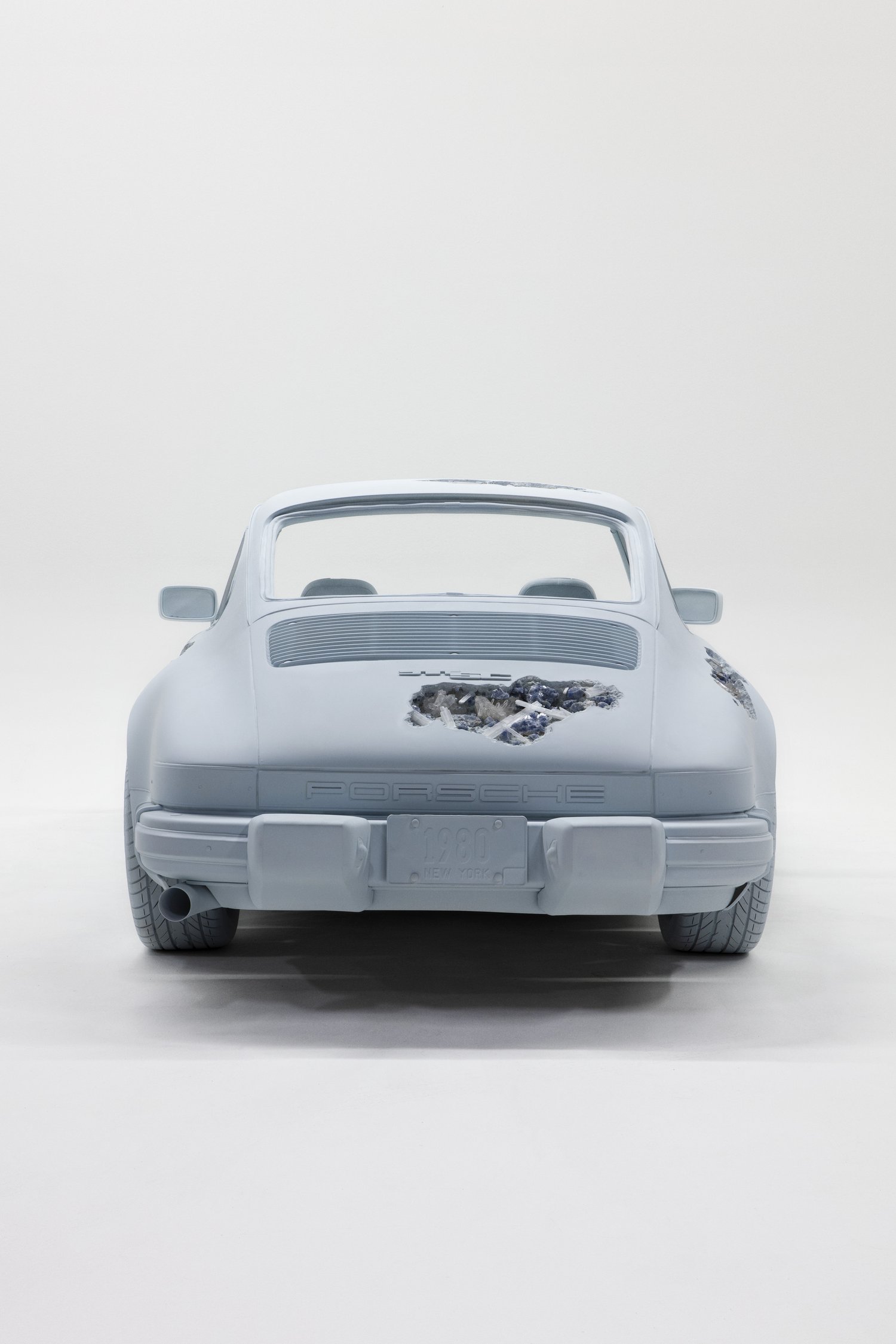 As with his other "fictional archaeology" works, this vehicle is depicted as developing erosions and undergoing a process of crystallization.
COURTESY OF THE ARTIST AND PERROTIN

EXPLORE THE BLUE CALCITE ERODED PORSCHE 911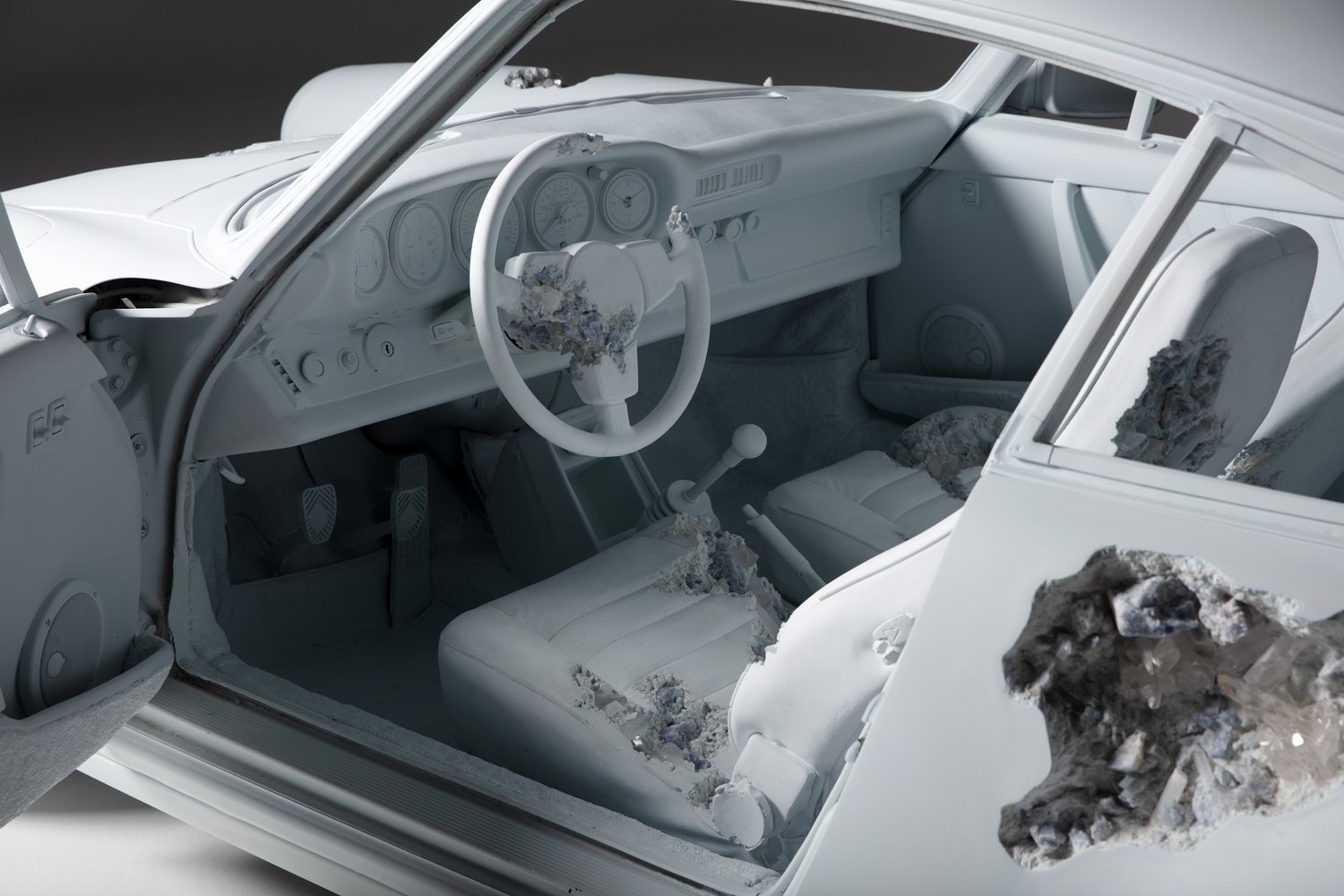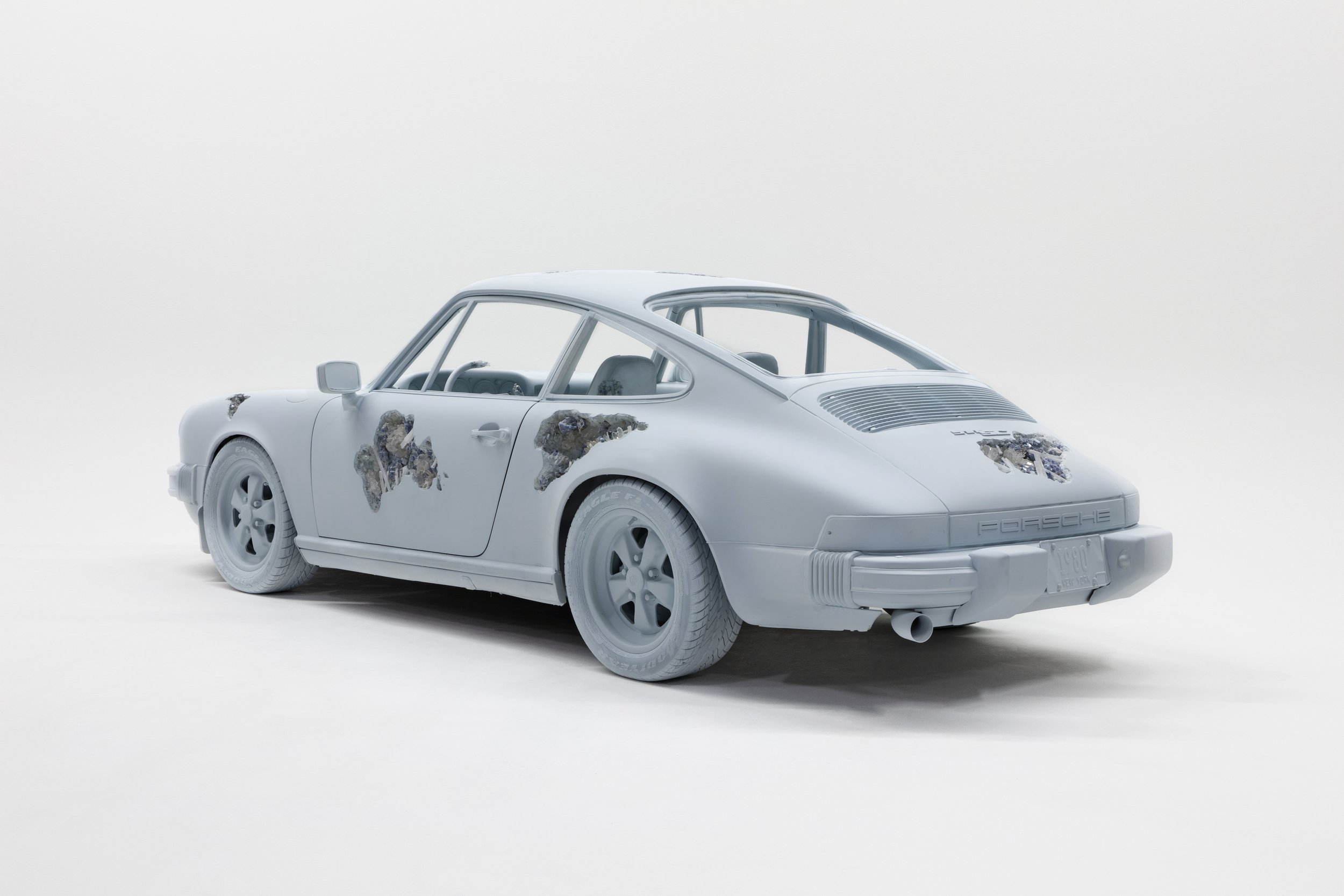 Arsham Auto Motive
Daniel Arsham (b. 1980) is an interdisciplinary artist whose work spans the mediums of sculpture, architecture, drawing, film, and stage design. He was born in Cleveland and raised in Miami before moving to New York City to attend The Cooper Union on a full scholarship, receiving the Gelman Trust Fellowship Award in 2003. Arsham is cofounder of Snarkitecture, an architecture collaboration that has worked with fashion brands and interior and architectural design and has produced a complete line of functional design objects.
Arsham's "eroded" works occupy a space where the concepts of yesterday, today, and tomorrow collide, representing a fictional archaeology wherein objects from our cultural and material present are unearthed at some point in the distant future. These casts of modern artifacts are created from geological materials such as sand, quartz, and selenite, appearing fossilized as if they have just been discovered after being buried for ages. Through the sculptures displayed in Arsham Auto Motive, the artist historicizes the automobile—a paragon of the modern era—and its related symbols, presenting the viewer with a glimpse of future history.
Listen to Daniel on the Petersen's Podcast on Apple and Spotify!
About Petersen Automotive Museum
The Petersen Automotive Museum Foundation is a non-profit 501(c)(3) charity. The museum is located at 6060 Wilshire Blvd. (at Fairfax) in Los Angeles, 90036. Admission prices are $16 for general admission adults, $14 for seniors and $11 for children ages 4 to 17.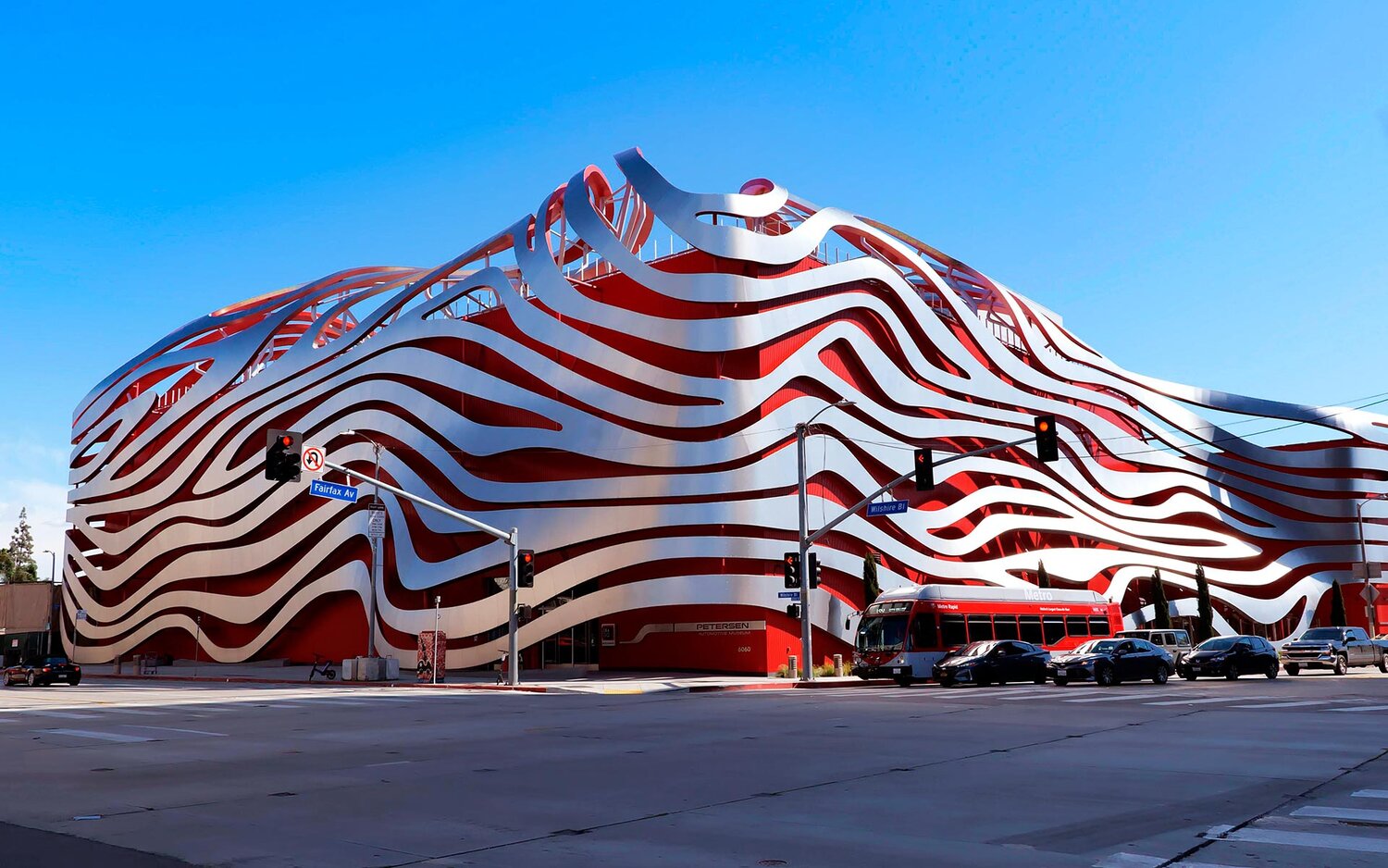 Active military with ID, personal care attendants and children under age 4 are admitted free. Museum hours are 10 a.m. to 5 p.m. Tuesday through Sunday. For general information, call 323-930-CARS or visit www.petersen.org.
Report by petersen.org