Next Mr. Luehn, Matthias and myself sat down for a little interview and Q&A to get to know a bit more about the man himself and his business.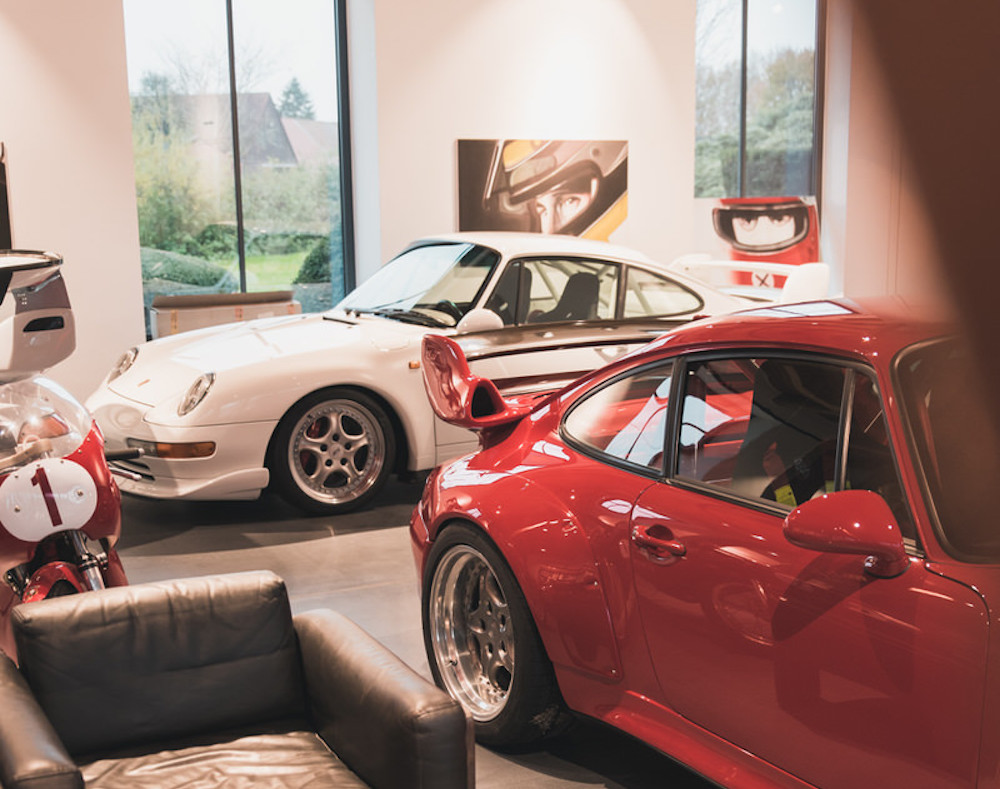 First of all, thank you for this amazing opportunity to let me come over and visit you, shooting these amazing cars and for your hospitality. So for starters, could you please tell me a little bit about yourself and how you got started in the automotive industry?
So my name is Jan Luehn, born in Germany and I got my foot in the door back in 2002. I studied automotive design in Turin, Italy which is basically the capital of car design. After that I moved over to Paris to finish my studies and when I finished my studies in 2001, the global carworld was pretty down and the people least hired were designers. That's when I decided to do something else in the automotive industry.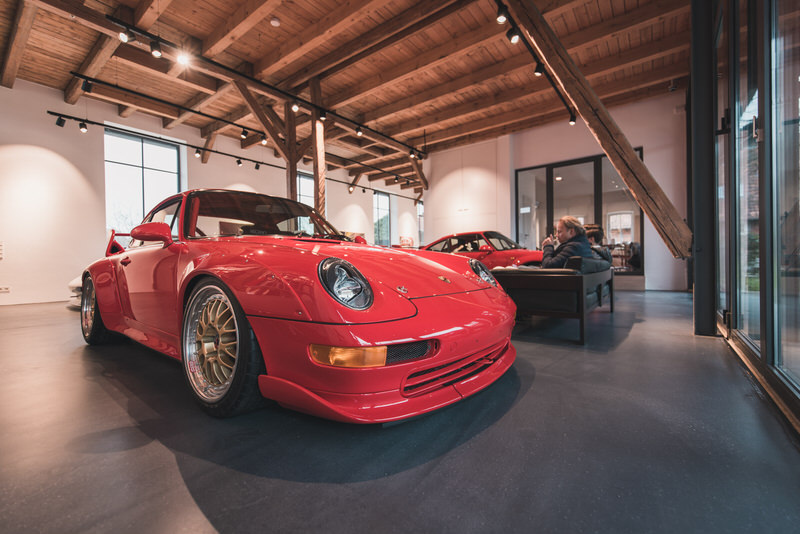 Ever since I went to Pebble Beach to a Christie's auction, I was very attracted by the whole scene, the glitters and glamor. With Jay Leno hosting the whole thing it was safe to say I was deeply impressed by it all and that was the moment I realized I wanted to get in that trade. So with a little bit of help from a friend of my parents – who is a well connected art dealer, I applied for an internship at Christie's, which after an interview in London, I got accepted for. So after the 4 week internship, all was going great and I ended up working for them for over four more years. First in London, then in Brussels.
There we were in charge of the auction at Retromobile (Paris), Le Mans Classic, Paleis Het Loo and a few other important and milestone auctions for Christie's.
Sadly enough, Christie's closed their car department in 2005 when I was 29. During my time working for the auction house I got in contact with big collectors who buy and sell cars constantly. So due to the fact that I got pretty well connected in the automotive industry I thought it was a perfect time to start building my own business before I turned 30.
Basically I started out of my living room with my little blackbook in Brussels and later I moved back to Germany to open up my first showroom. And now it's been 9 years since we are in this location we are at now.
I bet it must be really cool for you to see the constant progress and growth right?
Yes it sure is! And especially now during covid I had a lot of time to reflect due to the fact there was no traveling. I gave it some thought on what the next steps would be to grow the business even further.
Could you share any of the future plans with us?
Ofcourse, currently we are working hard on opening an office in Monaco and a new branch in South Beach Miami. All under the same name: Jan B. Luehn. Then we will be represented in Germany, Monaco and the US.
I have some very qualified people in the right positions to open up the new places. So it will be a team of 4 people, with Matthias helping me here which is the perfect setup.
Exciting times ahead!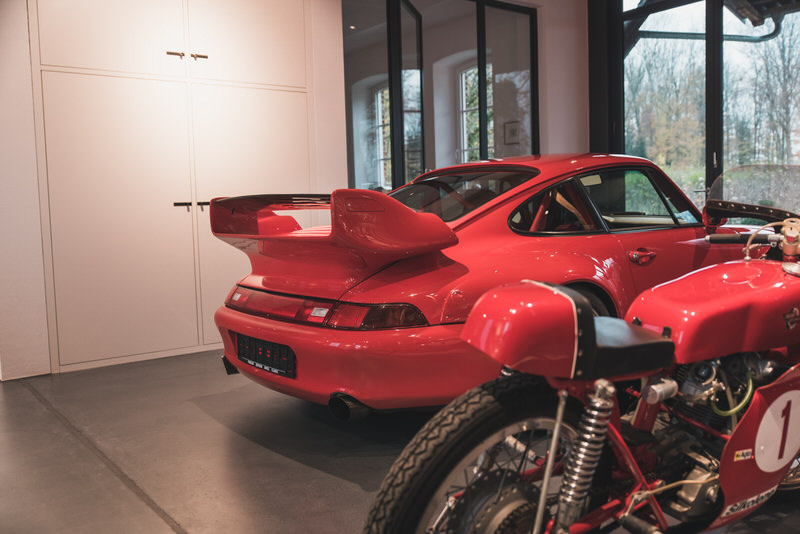 So where did your interest in cars start? Did your fascination for cars start with your studies or were into them before?
I was always into cars, even before my studies. It most likely started because of my father (laughs) He wasn't in the car world but he always had a big passion for cars and motorsport racing. He took me to the 24h of Le Mans for the first time when I was 6. And during the Group C era, I had the chance to see the golden ages of racing from up close.
I saw the Mazda winning at Le Mans, the big Porsche-Jaguar fight, I saw Mercedes winning with the young Michael Schumacher, ect. Those were very fascinating times, especially if you're a little boy. During those times it was still possible to go up close to the cars, walk in the pit lane and boxes. This probably started the passion for cars and race cars specifically, who took over a big role in my life.
Yes, I can only imagine what kind of impression those roaring Group C engines leave on a 6 year old.
Yes very much so, very much so! (laughs)
Funny enough I took my son last year when he was 6 to his first F1 race, and I still remember to this day how noisy the Group C cars were at Le Mans, especially the Mazda, which was such a screaming thing.
By the way, I actually sold that same Mazda many many years later, which is something I am pretty proud of.
However nowadays the whole scene has changed, it really lacks the emotions from back in the days. The noise is basically gone. They are pretty much big scooters on steroids.
Talking about what you have sold. I can imagine you didn't start with the level of cars like we see here at the moment, right?
Well actually… I got started quite high with the level of cars I have sold. I had a good client back at Christie's, a German guy with a lovely Porsche race car collection, all from the 60's and 70's. So basically the first car I sold on my own was an ex-works Targa Florio Porsche 908/3, the famous white one with the red stripes. Then there was a Porsche 910, a 911 RSR, ect. So it was quite top-level from the very beginning, which was also the aim.
I always concentrated on quality over quantity.
With that being said, are there any more cars on your wish-list? Ones you would love to sell someday?
There are a few yeah! One of them would be a Michael Schumacher race winning F1 car and obviously a Ferrari 250 GTO, which is on every car dealer's list.
However there has been one dream car I was lucky to own for a while and not only trade it, which is the one of two 1997 Porsche GT1 ex works car. And for a couple of articles I drove it for a few days on the racetrack together with a Porsche 962 which was absolutely Fan-tastic! Compared to the 962, which is much more raw, the GT1 is surprisingly easy to drive.
Was it the one driven by Emmanuel Collard back in the days and now it has been taken care of by the guys at JMB Classic?
Yes that is the one indeed! You were with them at the last Le Mans 24h support races and you shot their official photos, right?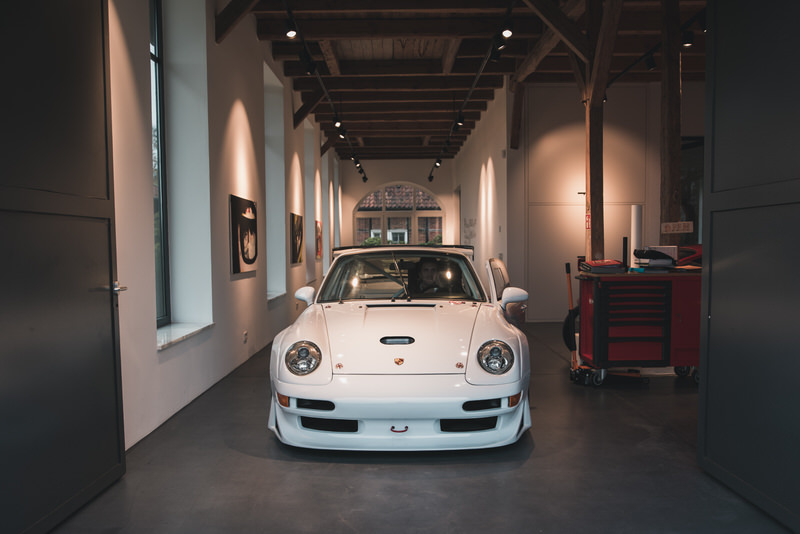 Yes that is correct! Very cool, such a small world isn't it?
Anyway, enough about race cars for now. You got me wondering, how would a guy with a passion for race cars like yourself describe his perfect daily driver?
Euhhhm.. Must be very easy to drive! (laughs)
No but as it says, a daily driver should be something reliable, starting with a push on the button and something where I can jump in and drive 1400km in one go. At the moment it is a station wagon with a big engine. (Mercedes AMG) Here in Germany it's still possible to drive fast from time to time. However, I am considering buying an electric car for a daily driver. I have tested the Porsche Taycan which is a pretty good car indeed.
As a non-daily driver I still prefer my dad's old 993 RS. Once I had to pick it up from a workshop and drive it back home, I was only 19! That car has been in the family forever so I have grown quite fond of it.
It's really cool to have a car in the family for so long!
However, if you could ask Santa to bring back one car you regret selling, which one would that be?
Without any hesitation, the 1997 Porsche GT1! (laughs)
So you sell mostly race cars, but have you ever raced on the track as well? In competition?
I have raced on track but not in competitions, mainly during track days. At the moment I really enjoy the official Ferrari programs like Club Competizione which is really nice because I'm very much linked to Ferrari GT cars. Especially to the works cars like the 458, 488,.. I think I have owned, raced, enjoyed and sold the majority of all the works cars at some point in time.
And which one was the favorite car you took out on the track that you have driven so far?
(thinks deeply) That's a very good question. There were a few I have driven so far, all different. From a 1930's Le mans Bentley up to the latest Ferrari 488 works car. But all in all, maybe it's still the Porsche GT1. It's just so efficient and feels like you're wearing the perfect glove. You slip in and everything feels so fantastic.
But one car I would still love to drive is a Ferrari 333SP. I have sold the best one in the world but didn't have the chance to take it out for a few laps.
So you have worked for Christie's and that gave you obviously a nice opportunity to make connections in the industry. But what would you give as advice for someone who wants to get started in the car buying/selling business?
Well, first of all you have to find your niche. You have to sit down, think about and consider everything about which part of the market you want to enter. Also you have to make out your mid to long term aim. I think just opening a dealership and buying whatever is the wrong approach. Having your niche is the way to go.
For me it was easy, my passion is my niche, competition racing cars. You have to do something you enjoy most and you can find a niche everywhere.
Secondly, do your homework. You have to know your cars very very very well. Because the market is so knowledgeable today and knowledge is easier to get than ever today. From books to experts to simply the internet. And you will find experts on every topic.
Lastly, build up a good stock, go to events, do some networking – which is very important as well and once you've done all of that, the clients will come for sure.
You always have to evolve and move on, and you have to meet new people for that and build up good relationships.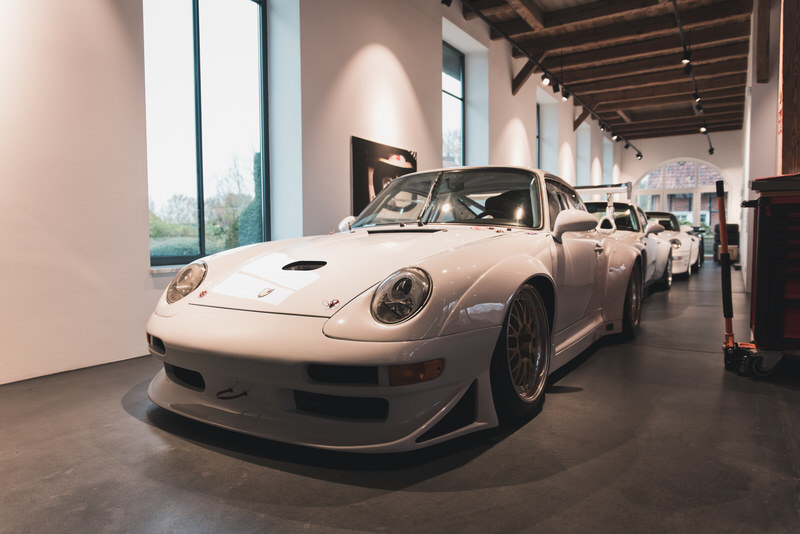 I took a look at your 'recently sold page' on your website. There are some A-ma-zing cars on there. I suppose it's not everyday you can find some of those cars for sale. So which one was the hardest one to source for a client?
First of all, thank you. We worked indeed very hard to build up such a good portfolio however, not every car we have sold it on that page. But it sure does give a nice overview of the cars we are dealing with.
Unfortunately we can't publish every car we sell or source because some of these extremely rare cars are being traded off-market and stay under the radar. Sometimes the sellers don't want the world to know about the car being offered on the market. And sometimes clients approach me to source a specific car, then we search within our network and discreetly make the trade.
But to go back to your question, I am trying to get more involved with Ferrari F1 cars. This is a market I want to focus on in the near future. However, it is very difficult. You can't buy them from Ferrari anymore because they are all sold and most of the people who have them don't want to sell them. The cars often make part of some amazing collections and they simply don't see the need to sell them anyway.
Talking about the future, how do you see the future of automobiles or transportation in general? With regards to EV's and such?
I am very skeptical of the whole EV movement to be honest. I am still convinced that solely electric cars are not the solution. The technology is not that far, yet and there is still a good reason to be made to use highly efficient combustion engines.
Manufacturers are feeling the pressure from not only politicians but also the buyers and it feels like everyone is jumping hysterically on the bandwagon filled with electric cars.
However, for my business it's really good because more and more collectors are considering buying racing cars now because the passion is still there. Instead of using them on the road, they would just rent out a racetrack with friends, do a trackday and enjoy their cars there.
The future should be a combination of everything: EV's, highly efficient combustion engines, hydrogen fuel cells, bio fuels, ect. Electric vehicles are not as green as they think. A big part depends on the way the electricity has been produced, what do you do with the used batteries and which rare materials have been used to build said batteries. Also the infrastructure isn't there yet.
As I said, I had this EV for a couple of days and I had to fly to Zurich from Dusseldorf. So I went online to see where I could charge the vehicle and found out there were only 2 parking lots far away from the airport. So I ended up taking my regular car. It is simply impossible with the current infrastructure to drive only with EV's.
Big changes have to be made, that's for sure! Anyway, enough about the "fun future". Do you have a personal collection of cars yourself?
Yeah, I do have a few cars. I have a Porsche 993 RS, a Mercedes SLS, a little Willeys Jeep, Ferrari 458 GT3 Racing car, Ferrari 812 GTS and I am getting two more – which I am really excited about – one is a Ferrari 812 Competizione and the other a Mercedes AMG GT Black Series.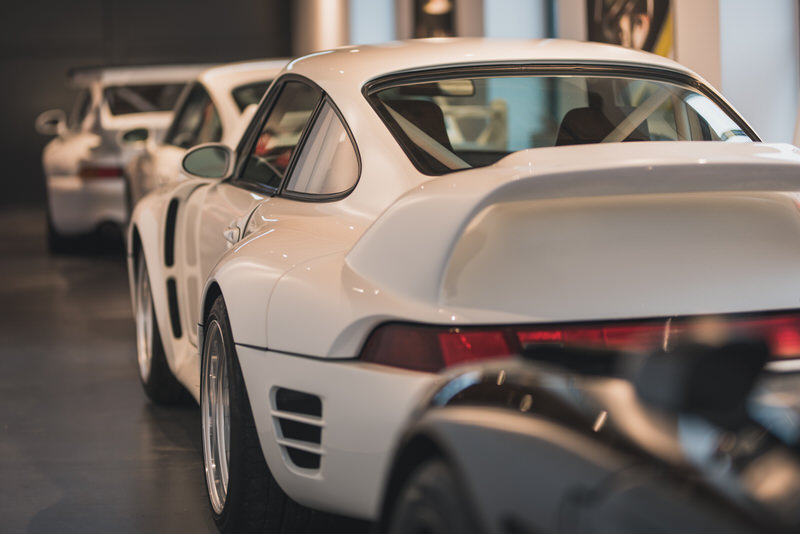 Do you give nicknames to your cars?
No, no I don't. I am already happy if I can find the keys to the right car. (laughs)
What is your favorite car manufacturer?
That's something which has changed over the past few years. Normally that always has been Porsche, but as of lately my heart lays a bit more with Ferrari.
Simply because they are just doing it right. Like, with the events they are doing for their clients. The Ferrari Finale Mondiale is one of my favorite events every year. And they really found a way to transport those emotions car-people have.
I actually really don't understand why Porsche isn't doing more events like that. Sure, they have an amazing racing series, they take part in the WEC, the Carrera Cup is brilliant. But I don't understand why they don't make more of it.
So as a car designer I just have to ask you: What's the most sexy car ever built?
For me it's the Ferrari 250LM. Being one of the last cars you could simply drive to the track, win the 24h of Le Mans and drive it back to Maranello with an old 'PROVA' plate hanging on the back of it.
If you had unlimited cash, but only a 5 car garage. How would you fill those 5 spots? Thinking about your daily driver has to be in there as well.
(Thinks deeply) A good modern daily driver would be the Ferrari GTC 4 Lusso, it gives you some luggage space and with my two kids, I have to think about them as well. (laughs) Then a 250LM definitely, which could be a classic daily driver. Then I would add a Mc Laren F1 GTR, which gives place for 3 (laughs some more)
You're thinking in a practical way, I like that.
For sure! But then, hmmm… If someone would trailer it to the racetrack, I would add a Michael Schumacher race winning F1 car. Which makes four. And a car I would not want to miss is my fathers old Porsche 993 RS. And that would be it!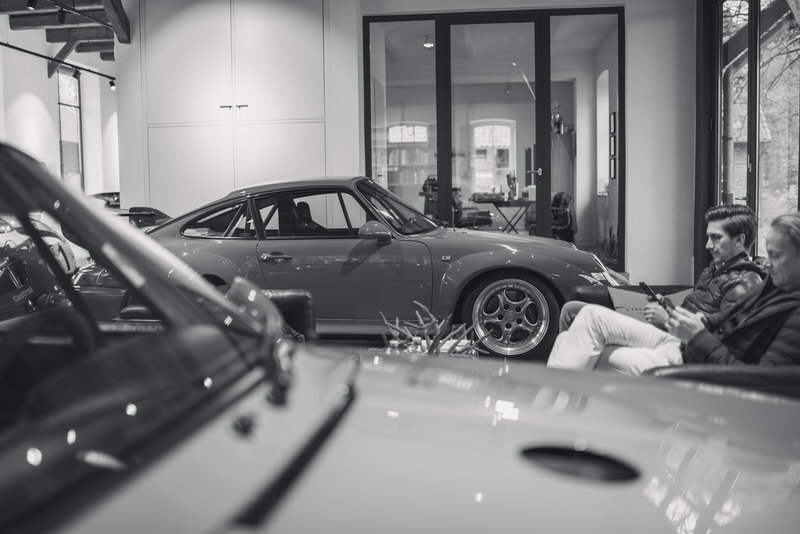 So we talked about looks and practicality, but what's the best sounding car in your opinion?
That would be a Ferrari 458 GT2. Which sounds insane. Especially when you drive it, it's just super emotional. Definitely compared directly to the 488.
Also the 430 GTC's have an amazing soundtrack.
Actually I have owned the 430 GTC prototype at some point. Full carbon fiber with the red roof. As well as the 458 prototype. I drove the 430 prototype at quite a few events and it sure sounds brilliant!
Okay Jan, those were the standard, normal if you want. But I have prepared a few more – let's call them unique – questions.
Oh boy okay, cool! (laughs)
So, If someone would give you an elephant. But you can't sell or give it away. What would you do with it?
Well, we have a lot of land here and I love elephants so I guess it would stay. (laughs) What do they eat by the way?
Oh I actually don't know, loads of green stuff and veggies I guess? (laughs) But you've got that covered!
Guess I will have to buy loads of carrots then!
Yeah indeed!
Okay next one: If you would have access to a time machine, would you travel to the past or future?
I would travel to the future, like 20-30 years ahead in time. Obviously I like history, especially with the cars. They all tell their own story but in the end, it's just that, history.
I am very much interested in the future, of what has yet to come.
I am all for peace, however, if you had to pick a fight, and your opponents are on one side 100 duck sized-horses and on the other one horse-sized duck. Which would you rather fight?
I think I would fight the big one, a horse-sized duck (laughs)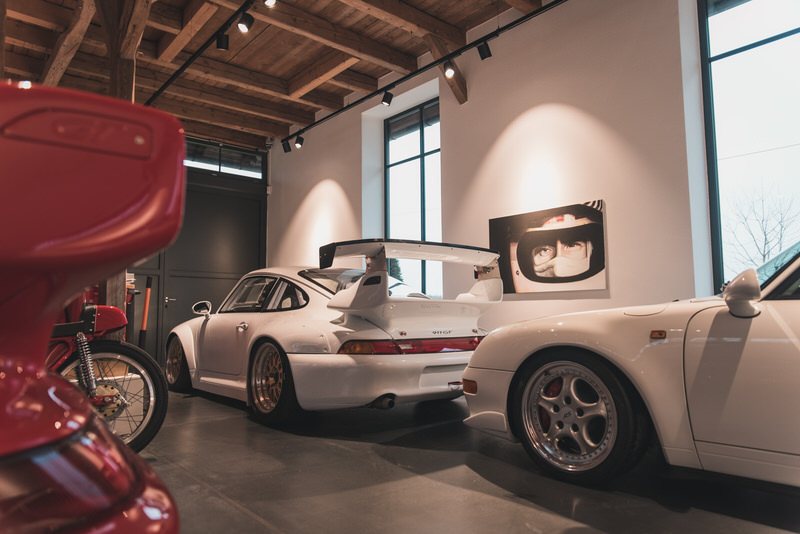 If someone would drop you off at a deserted island, with plenty of food and water. And you can only bring 2 items, which ones would you bring along?
The thing is, I don't like you being alone for too long, so I would bring something to get me back off that island pretty fast. Some super smart communication device for instance like a satellite phone, with a full battery and sim card, ofcourse.
To kill the waiting time I would bring my Iphone, I am basically on it 24/7 already anyway. And in the meantime, I would just enjoy the island I guess (laughs)
Let's switch it back to cars for the last one: Would you rather drive a fast car slow or a slow car fast?
I would rather drive the fast car slowly because it would still give you some fun moments at some point..A short acceleration, some late braking and corner stability even at not high speeds.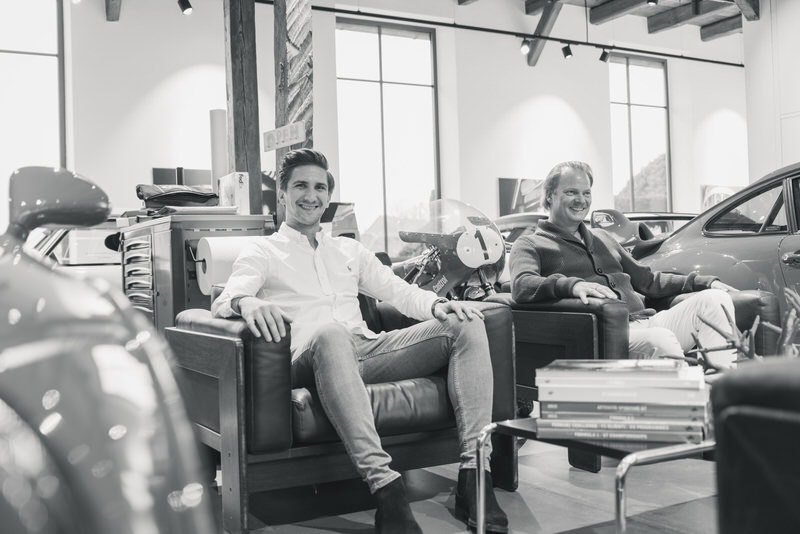 This or that
Okay so that was it for the interview. Are you ready to play a little game of 'this or that'? I am going to say two things, and you just pick the first that comes to mind.
V8 or V12: V12
Ferrari or Porsche: (laughs) Ferrari
Spa-Francorchamps or the Nurburgring: Spa
Niki Lauda or James Hunt: I choose the playboy (Hunt)
Simple, neutral car colors or bright and vibrant: simple, neutral. Something discrete Group C or Group B: Group C, easy
Rally drivers or F1 drivers: F1 drivers, just because I'm a big F1 fan
BMW or Mercedes: Mercedes
F40 or F50: F40
Forced induction or naturally aspirated: Naturally aspirated
So, that was about it for my day at Jan B. Luehn.
I would like to take this opportunity to thank Mr. Luehn again for his hospitality, awesome talk and sharing his passion for automobiles with all of us. It was great to see the emotions on his face when talking about his business and his love for cars!
Also I would like to thank the showroom manager Mr. Bemben for his assistance during the RUF CTR2 photo shoot! THANK YOU BOTH! Definitely a day I won't forget.
EDIT: At the time of publishing, the RUF CTR2, 993 RS Clubsport and 993 GT2 R have found a new owner already.
Enjoy the gallery