Here is a special selection of cars that have recently arrived or are expected soon at our partner Gallery Aaldering. This preview allows you to be the first to indicate your interest in one of these cars. Do you want to hear more about these cars? Please send an e-mail to: info@gallery-aaldering.com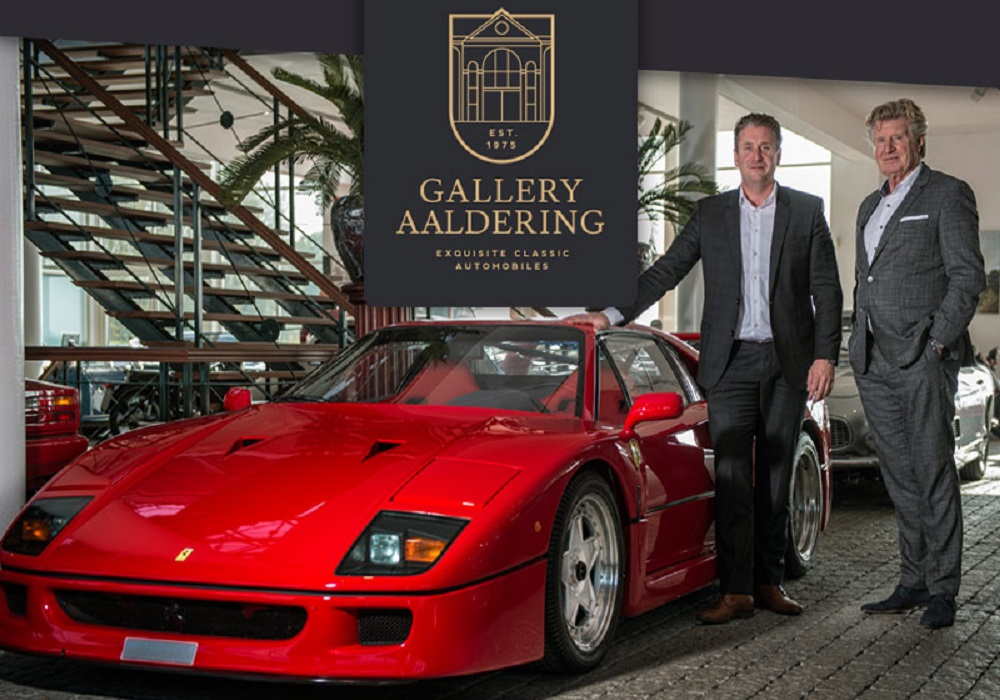 You can learn more about the cars by simply clicking on the "more info"-button.
---
Maserati 3500 GTi (1962)
Fully restored, matching numbers, Maserati certified
Outstanding Maserati 3500 GTi. Supplied to it`s 1st owner on 4th April 1962. We have acquired the car from it`s 4th owner, who recently had the car completely restored and mechanically revised. This was a `Bare-metal/ body off' restoration carried out by a well-known Dutch Maserati specialist. Cost was not a consideration during this restoration.
When viewing the car it becomes immediately obvious that this is indeed a high-quality car. The mechanical revision is that thorough that the engine, suspension and transmission are as good as new, which in turn ensures great handling! A specialist firm has tuned the Lucas injection system. The whole process has been well documented with invoices and photo`s. The bodywork is in absolute optimal condition, with perfect panel gaps.
Price: € 342.500,-
---
 Invicta 4 ½-Litre Low Chassis S-Type (1932)
Mille Miglia 2018 participant, fresh rebuilt engine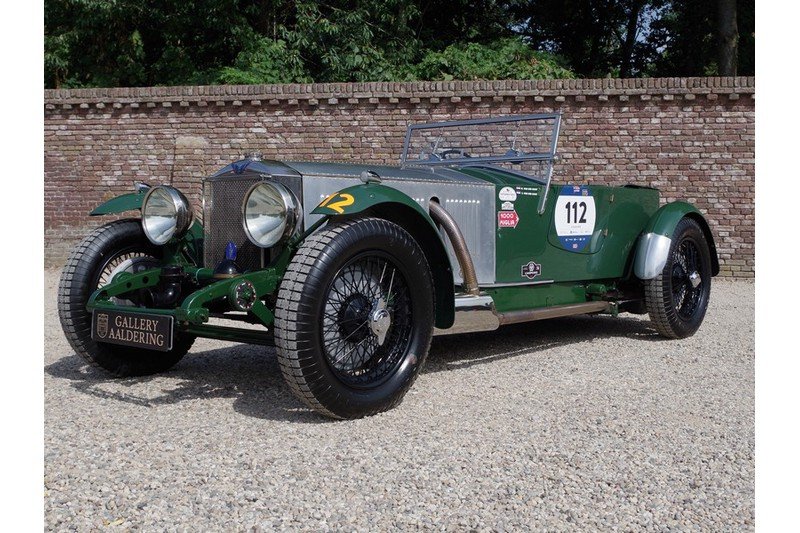 The story surrounding this Invicta is very special and deserves to be broadly told. In July 1999 the first owner in England got a tip about a 1932 1 ½ chassis. The chassis had been saved from the scrapheap in the 60's and after extended negotiations was brought over to Invicta specialist Rob Pollock's workshop. The current state of affairs was taken stock of and a plan to give this Invicta a new lease of life was drawn up.
The project started in 1999. The bae was certainly not perfect. The car's one time saloon body was almost non-existent. A 4 ½ litre engine accompanied the car. The man who saved the car from being scrapped had thought of and possibly dreamt of building a 4 ½ litre special. It was quickly decided that a 4 ½ special was indeed the way forward. The 1 ½ chassis has the same dimensions as the 4 ½ one. Wheelbase and gauge are even identical. They had the ideal base for a reproduction Invicta S-Type.
Price: € 289.000,- 
---
Mustang Mach 1 (1970)
Fully restored and mechanically rebuilt condition, top quality example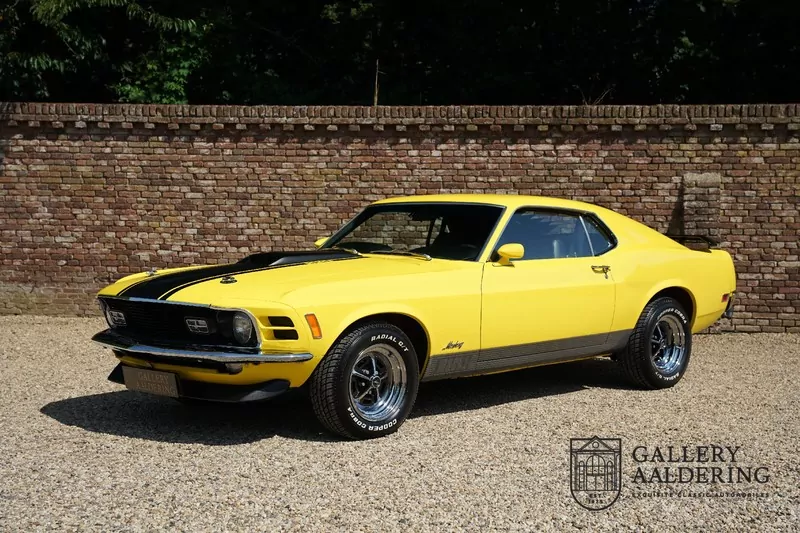 Although connoisseurs believe that the Ford Mustang of the first generation is more beautiful. The second-generation Mustang Ford Mustang Mach 1 is the car everyone thinks of when they think of a true pure muscle car from the 1970s. This example was delivered new in the United States and has been fully restored and overhauled in the recent past. The car is therefore in beautiful condition and looks like it could be beaten. The car has been restored to its former glory with a great eye for originality and is an absolute pleasure to drive.
Price: € 64.950,- 
---
Alvis 12/70 Open Tourer Special (1933)
French registration, 'Auto Retro' magazine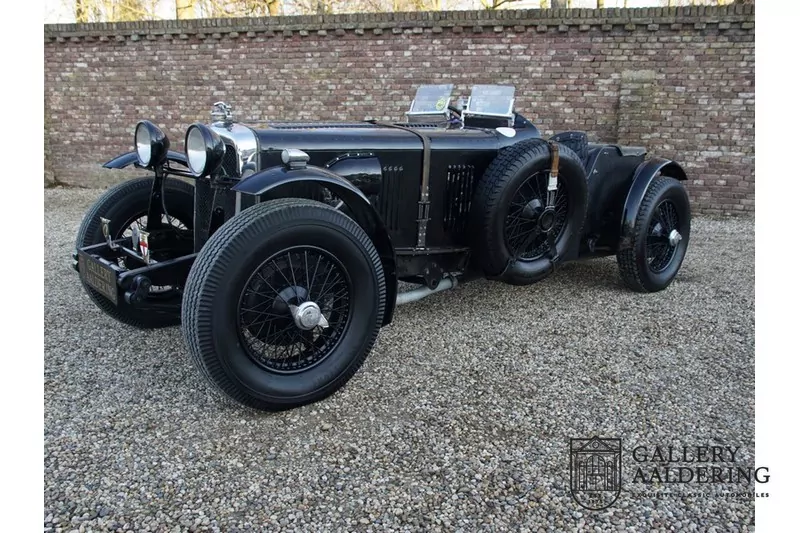 An especially fine 1933 Alvis 12/70 Open Tourer Special on offer. Bought in 1990 by no one other than the famous historian and car journalist, Jacques Potherat. At the time of purchase the car underwent a fully new rebuild. The French Ruphil Garage based Rucheton brothers designed the body.
The elegant bodywork has perfectly streamlined proportions. The Special is based on a 12/70 chassis and has a 12/70 1842 cc, twin carburettor, engine. Naturally all remedial works have been documented, including various photos. In 1993, 'Auto Retro' magazine featured a spread on this particular Alvis over a number of pages. Mechanically the car is in good working order. The patina characterizing this car today is fantastic and inimitable! This unique car with its unique provenance is undisputedly quite the ticket for many historic events!
Price: € 92.500,- 
---
Corvette C2 Split Window (1963)
Very good condition, lovely colour combination, manual transmission, 340 horsepower engine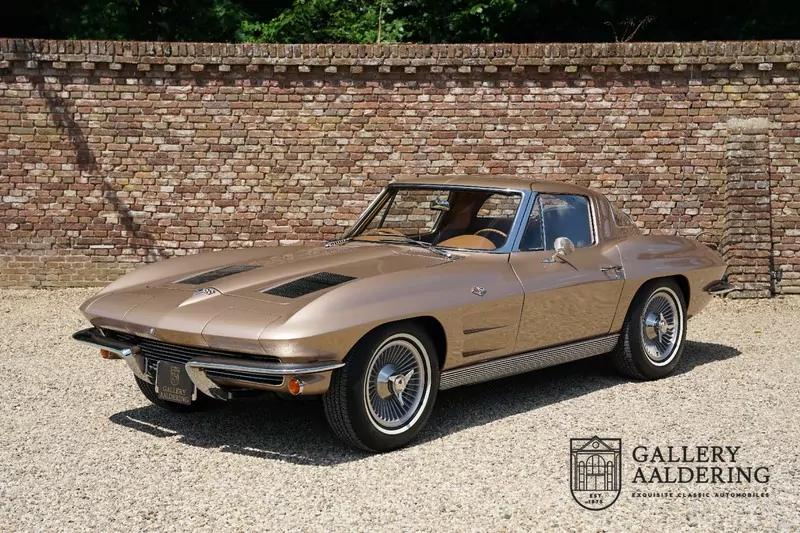 This is a beautiful 1963 Chevrolet Corvette C2 Stingray Coupé Split Window with a rare manual transmission. The car has been restored once in the past and still looks very good. The work at the time was carried out to a very high standard and with a great sense of originality which makes the car still a beautiful sight to see today. The connoisseurs see it immediately, this Corvette is from 1963, the grilles on the hood, the split window at the rear, everything is right about this beautiful Corvette.
Price: € 142.500,- 
---
Riley 9/16 HP ´Big Four Special´ (1936)
Restored condition, FIVA card, handmade TT sprite body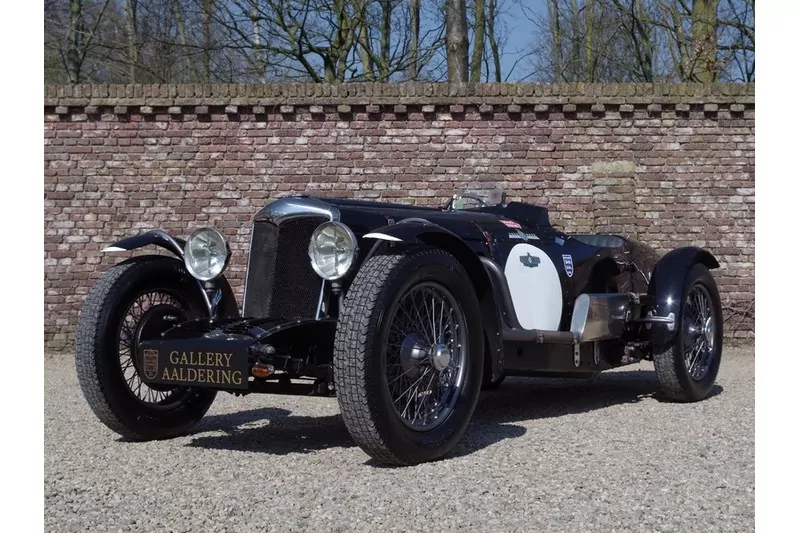 Very beautiful Riley 'Big Four Special' from 1936. This car is completely built up new a few years ago and equipped with a handmade TT Sprite body based on a Riley Kestrel. This is done very professionally by a recommended German specialist.
The last owner had the car in his possession for over 14 years. It really is in a perfect condition and equipped with a very powerful 2.5 Pathfinder engine with double SU carburettors. Thanks to the very low weight and engine with 110 bhp a very quick car. The body is beautiful, very straight and has all correct details. Technically in a very good working and driving condition. Also ideal for classic car events, rallies and other events. Beautifully designed Riley with a great sound!
Price: € 115.000,- 
---
Jaguar XJS V12 (1993)
Low kilometres, Rare 6.0 V12 engine, very powerful, great condition throughout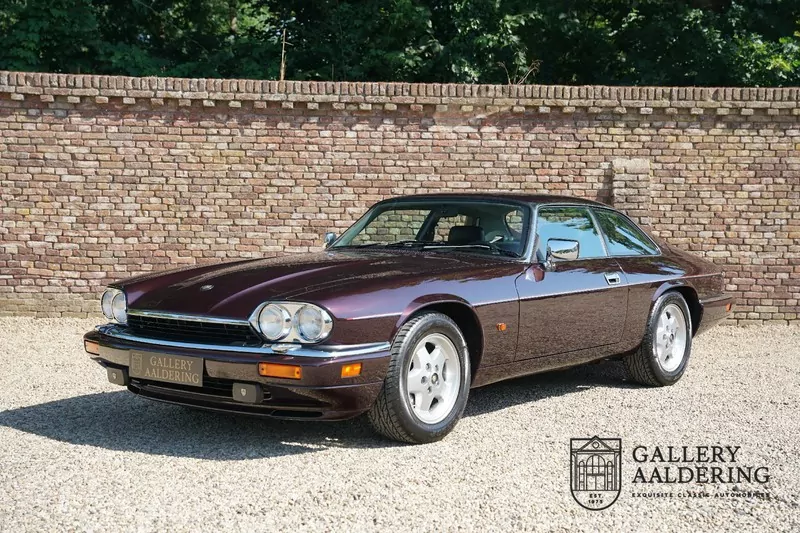 What a timeless beauty it is, isn't it? This Jaguar XJS 6.0 V12 is from 1993 and was delivered new in Munich. It is therefore a car from the very last series of the XJS. The car therefore looks slightly different from an early XJS. The mirrors are just a bit more aerodynamic and the body is also slightly more than a car from an earlier series. This Jaguar XJS 6.0 V12 has a beautiful purple exterior color which is completed by a black leather interior. The car has only driven 102,500 kilometers in the past 30 years and is therefore in excellent condition.
Price: € 49.000,- 
---
Rolls Royce Flying Spur (1995)
One of only 134 made, Dealer Limited Edition car, perfectly documented, Stunning condition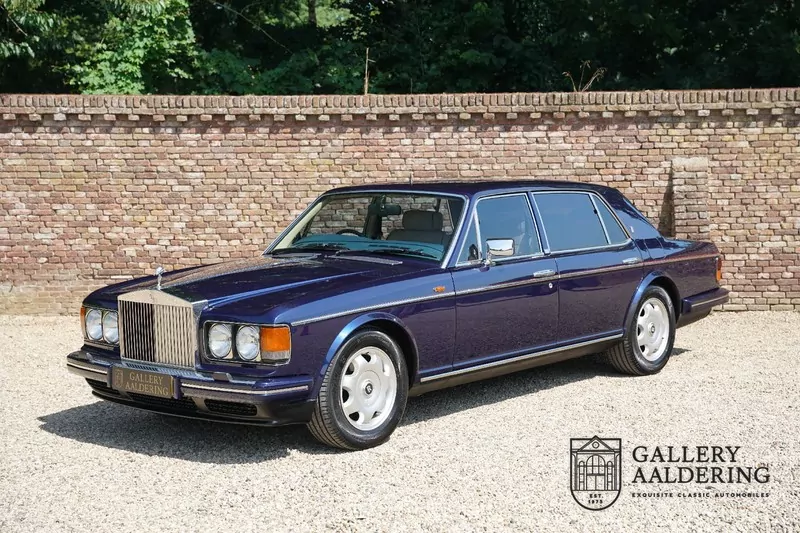 This Rolls Royce is an extremely special car. Only 134 Flying Spurs were produced. This Flying Spur is the special Jack Barclay limited edition DLE (Dealer limited edition). Only 3 were made in total, it is an understatement to say this is special, this is purely rare. The Flying Spur was the first Rolls Royce with the turbo engine, and was the most powerful model on the market at the time.
Price: €57.500,-
If you are interested in more news click here.
---