"Corona made the world pause for quite a while. But finally regulations are starting to loosen up. This means, the automotive season has finally, kind of, started again! BIG YAY! (still with some basic rules in mind, of course) For Motul's 40th birthday, they have partnered up with Caterham and invited 20 influencers, journalists and content creators to have some sideways fun with the open top, lightweight roadlegal smile-machines."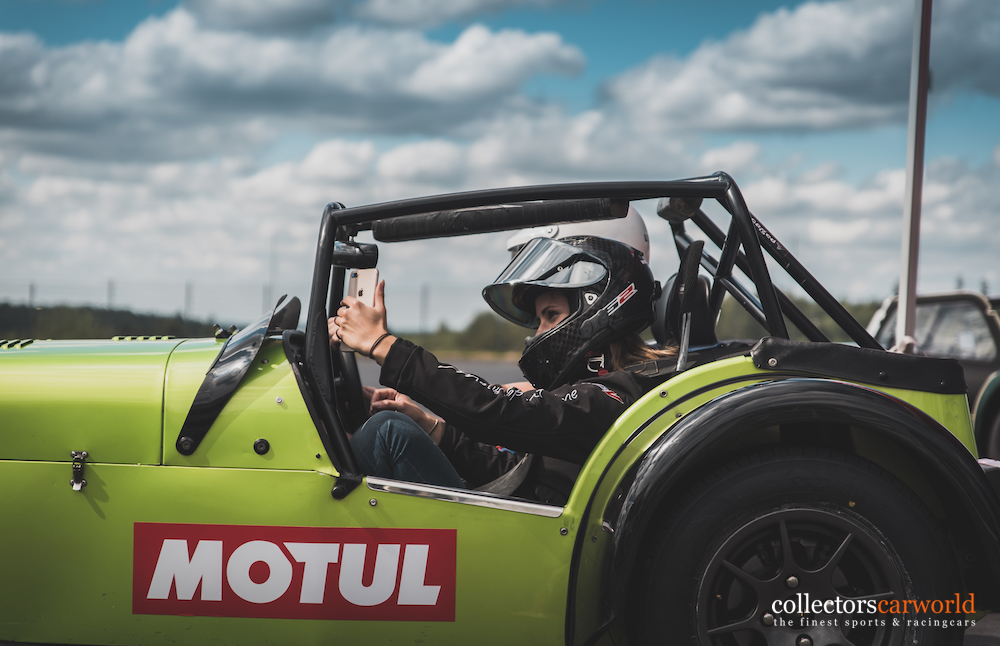 "Oh before I forget, there was also their newest creation on display, the new 1600 Super Seven, which I took out for a little drive and photo op during the lunch break. This together with the GRIP journalist Ronald. Great fun!!
Doing some skids in a car is easy, doing controlled drifting, now that's a whole other ballgame. After a short briefing it was time to get in the cars. And yes, it was a challenge indeed! Especially with being as tall as I am. The short twisty track made sure I kept bumping my hands against my knees with every turn I took. But that didn't withhold me from having loads of fun every time I got behind the wheel and started to spin the tires!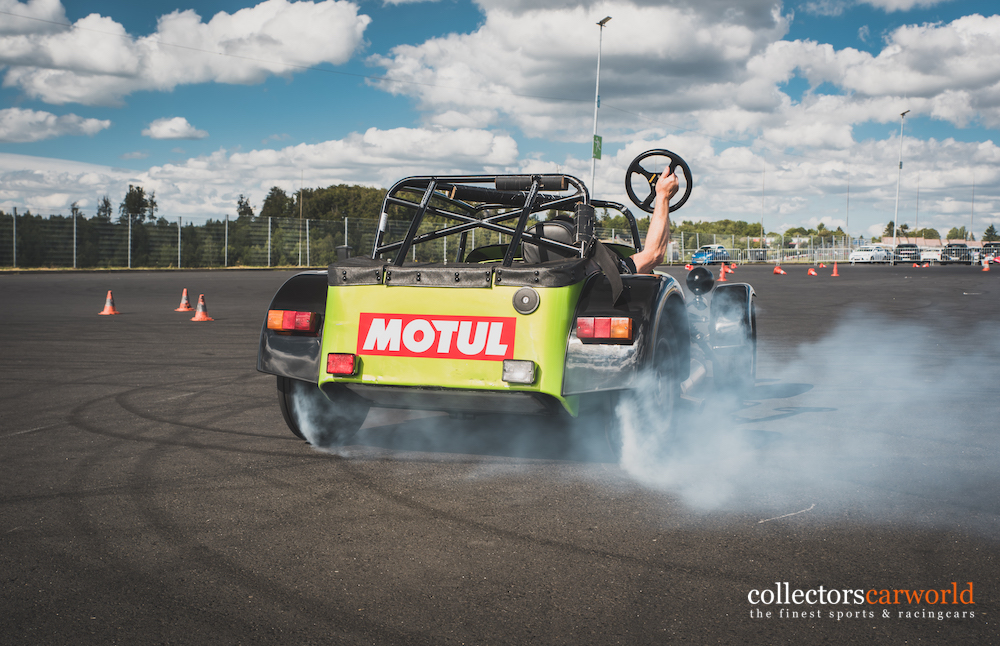 So what I take away of this awesome experience are the following things:
– Caterhams are amazing driving machines
– Drifting is LOADS of fun
– Drifting is way harder than it looks, especially doing controlled drifts
– And last but not least, the Motul and Caterham crew are lovely people!
Big thanks to the whole Motul crew, especially Sarah and Johannes for their hospitality and of course Caterham for letting this noobie do some attempts for a successful slide." – Wout Taffijn.
Find out more on motul.com
Report by Wout Taffijn for collectorscarworld.com
Photos by wood.workz.photography
---