A new Historic Racing Festival to celebrate Snetterton's rich motorsport heritage has been launched by Motor Racing Legends. The 'Snetterton Historic 200' will pay homage to the often-overlooked historical races that have been the foundation stone of the circuit that opened just over seventy years ago.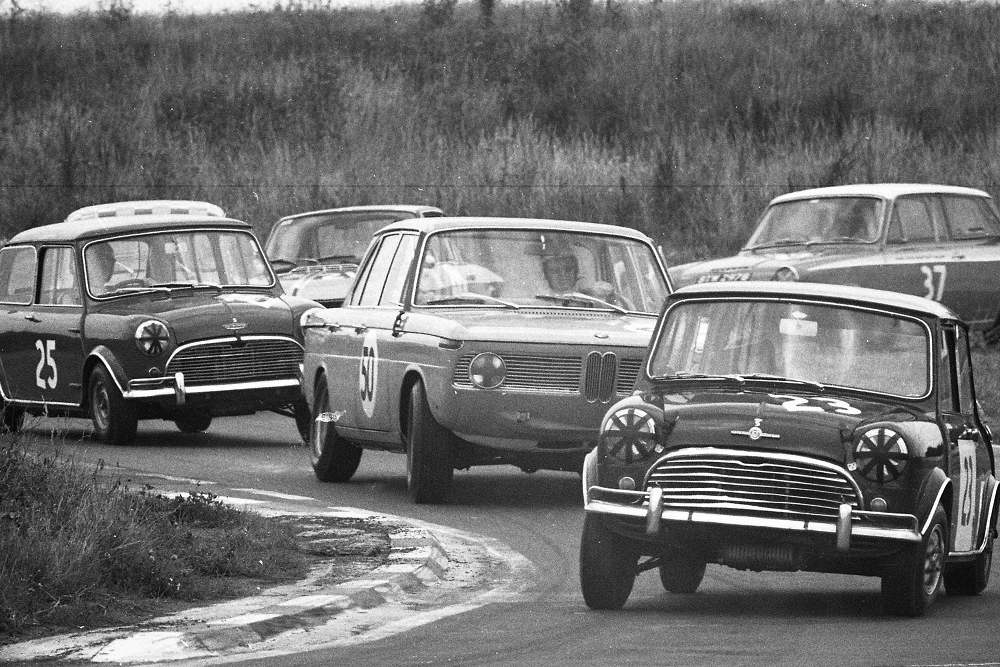 The Norfolk venue is steeped in history having hosted many legendary races across the past seven decades; strongly associated with Touring Cars and a perennial fixture on the British Touring Car Championship calendar, Snetterton was home to the Willhire 24 Hour race for production sports and saloon cars from 1980 (even hosting Formula One races in the early 1960s).
Over the weekend of 16th and 17th July, Motor Racing Legends will have Snetterton resonating once again to these great sounds as they bring a host of grids for historic GTs, Sports Cars, Touring Cars and even Pre-War Sports cars to Norfolk. Using the Snetterton 200 circuit, the weekend will see the cream of historic racing converge for a festival weekend of racing.

MSV Motorsport Events Manager David Willey said: "I'm delighted that we've been able to announce a new flag-ship historic event at Snetterton, in partnership with Motor Racing Legends. The MRL team possesses an enormous amount of passion and has a proven record for delivering successful historic meetings. We're looking forward to working together to cement the Snetterton Historic 200's place on the retro competition calendar, starting from this year's event for which a superb line-up has been compiled."
Motor Racing Legends will be running six grids at the Snetterton Historic 200, including the Amon Cup – our one-make series for Ford GT40s. Here is the full programme of races:
Royal Automobile Club Woodcote Trophy and Stirling Moss Trophy – for pre-'56 and pre-'61 sports cars
Historic Touring Car Challenge with Tony Dron Trophy – for '70s Group 1 and Group 2 cars and '80s group A cars
Sixties Touring Car Challenge with U2TC for '60s Touring Cars under two-litres
Motor Racing Legends Pre-War Sports-Cars
Royal Automobile Club Pall Mall Cup – 3-Hour race for Pre-'66 GTs and Touring cars and '50s Sports Cars
Amon Cup for Ford GT40s
Motor Racing Legends are also delighted that the meeting will be supported by three races from the Historic Racing Drivers Club who bring their fabulous Classic Alfa Challenge, Jack Sears Trophy and 'All Stars' grids to Snetterton.
Duncan Wiltshire, commented "We are so excited to be launching the Snetterton Historic 200 meeting with MSV. Snetterton is long-overdue its own top-level historic meeting."
The timetable for the weekend will be released in coming weeks but for now be sure to make sure the 'Snetterton Historic 200' is in your calendar.
If you are interested in more news click here.
---