There isn't a more dramatic way to celebrate the 55th Anniversary of the Miura: 15 Lamborghini V12's and their bloodcurdling sound in the mountains of North Africa – the Miuroccan Mission organized by the long-time Miura enthusiast and authority Simon Kidston /Kidston SA was a 1008 km road rally from 6-11 October 2022.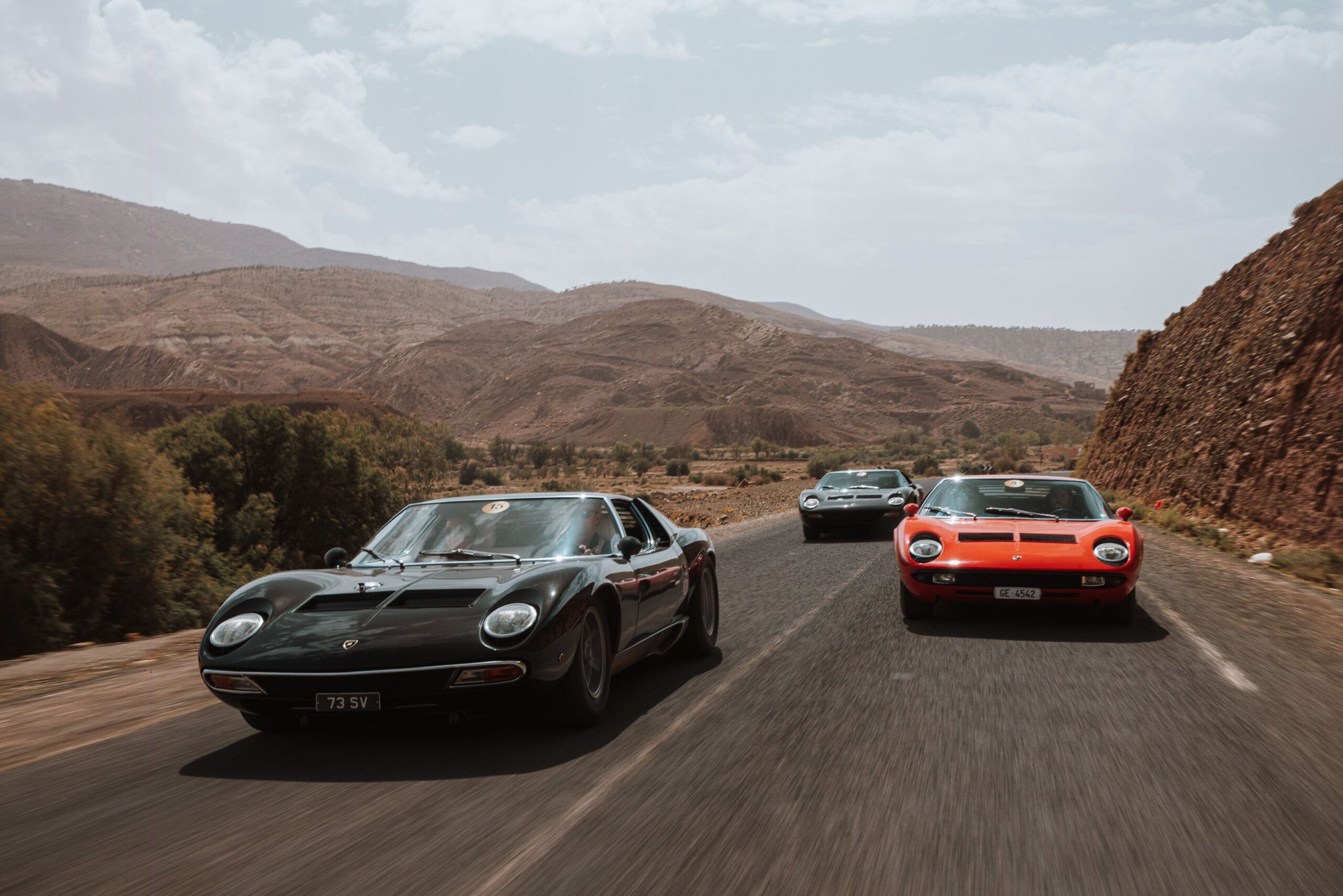 Getting out and drive is always Simon's motto for these masterpieces of automotive history. Originally planned for 2021, the tour was rescheduled for this year with moderate 25-35 Celsius and started from Marrakesch. The beautiful line of Miuras first crossed the Atlas Mountains , before visiting the UNESCO World Heritage Site of Ait Benhaddou. The second day was along the Valley of Roses and a blast across the town of Tazenakht near the smaller Atlas Mountains in the south completed the unbelievable impressions.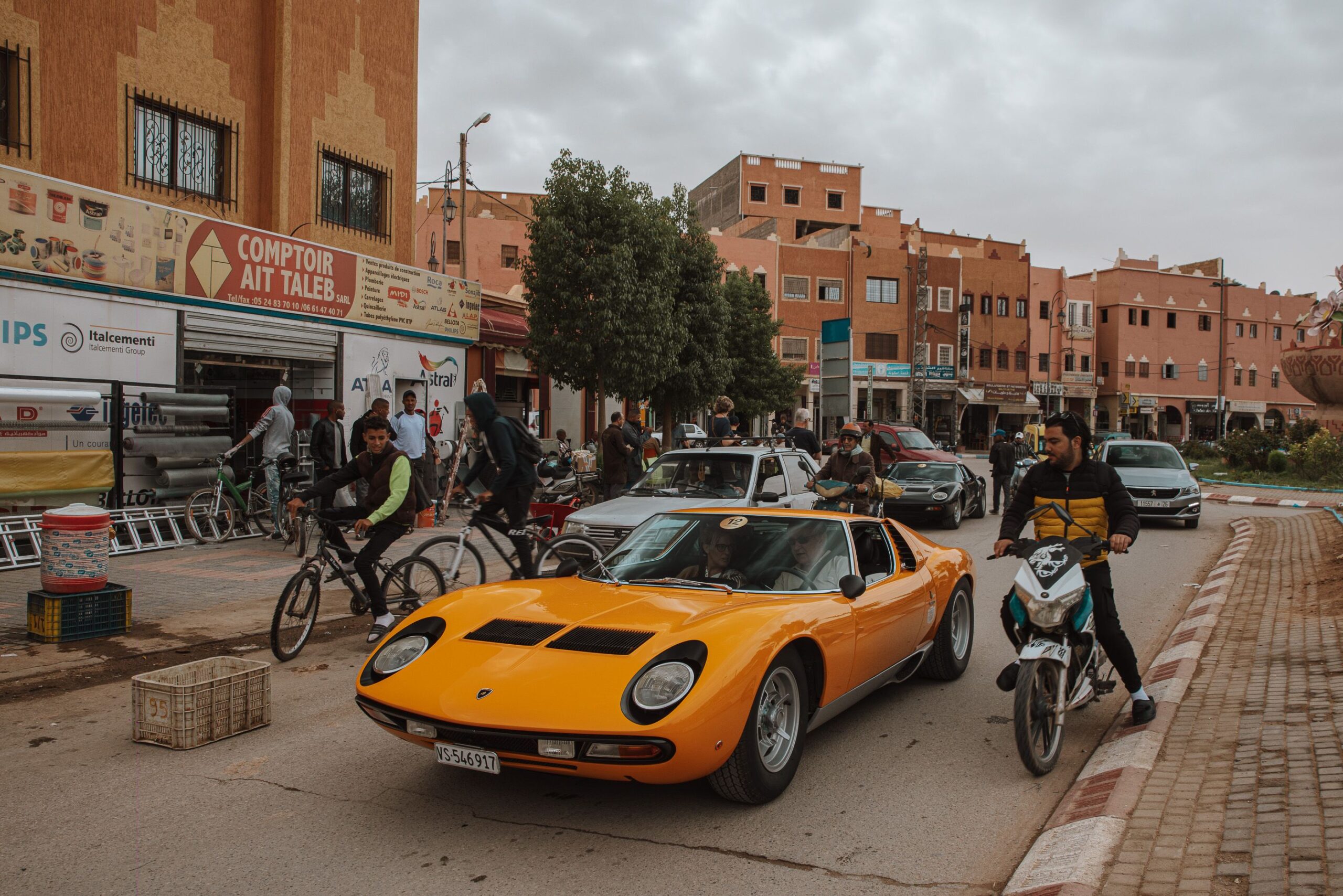 Within the 15 bulls the Prototype SV and the last car to leave the production line were very special. Two Miura P400s, four P400 Ss, five SV's and a very rare SVJ completed the fine selection of cars. Valentino Balboni , the legendary test driver, participated behind the wheel of one of the Miuras. There were no problems with overheating and only one car suffered from fuelling issues and another one had minor ignition problems. Proudly covered with dust and stone-chips the final leg was going back to Marrakesch.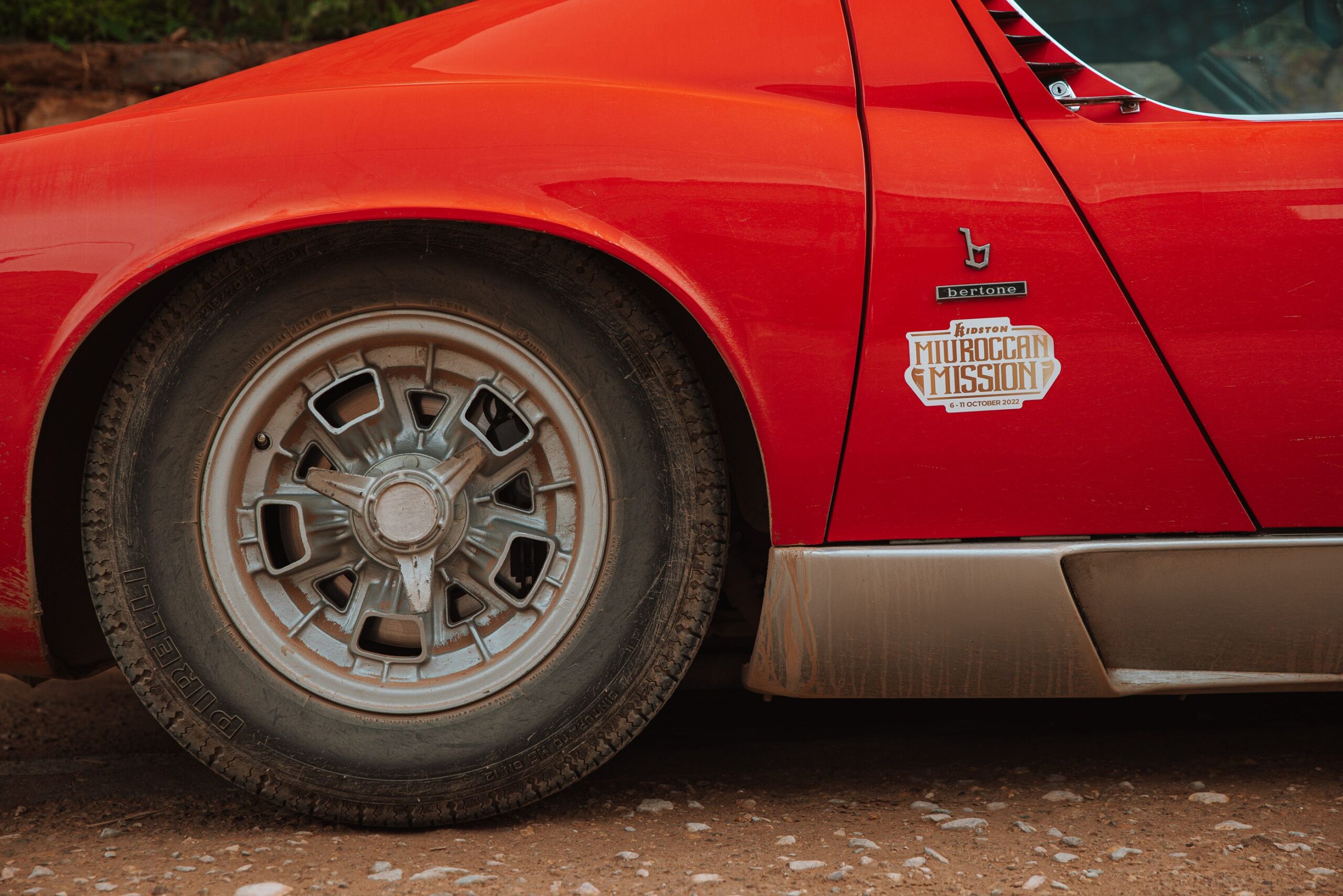 The Miuras birthday is celebrated every five years since 2006 , so this 4th edition was a great adventure and had been pushing the boundaries. Plans are already underway for the 60th Anniversary in 2026.
Here is a beautiful gallery of the tour by Kidston SA and you can enjoy a 3-minute film here
The routes were planned by 2fast4you and the Italian specialist Top Motors Salvioli provided the mechanical support.
Photo – Credit : Kidston SA