Luxury supercar company McLaren Automotive has announced today the renewal of its partnership with Gulf Oil International as its Official Lubricant and Fuel Partner for 2023.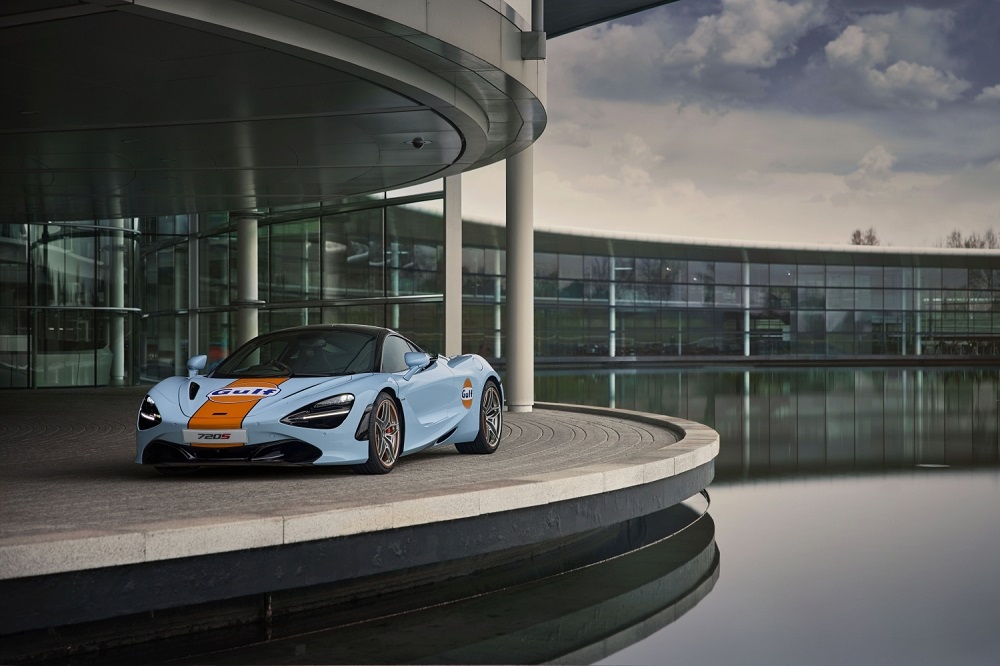 Gulf to remain Official Lubricant and Fuel Partner to McLaren Automotive
Gulf Formula Elite will continue to be the first fill lubricant
---
As the official engine oil supplier, the renewal of this relationship means Gulf Formula Elite will remain first fill lubricant in all McLaren Automotive supercars and hypercars leaving the McLaren Production Centre, as it has been since 2021.
The creation of Gulf Formula Elite was the result of both technology teams working collaboratively, developing and testing a lubricant which would offer the ultimate protection for McLaren's high performance V8 and V6 engines.
Gulf Formula Elite is an advanced full synthetic engine oil that provides the ultimate protection, even in the most extreme conditions, to deliver sustained peak performance for McLaren Automotive cars.
Gulf Formula Elite uses Thermoshield Technology to meet McLaren's exacting performance and efficiency demands by forming a robust coating on all critical engine parts for enhanced wear defence. Gulf Formula Elite maintains optimum temperature by helping to dissipate heat, actively prevents oil deterioration, and helps to provide greater deposit control.
---
"We are delighted to continue our relationship between McLaren Automotive and Gulf as our Official Lubricant and Fuel Partner. It is a partnership based on a shared commitment to performance through constant innovation.
"Gulf Formula Elite with will continue to be McLaren Automotive's exclusive first fill lubricant for every McLaren supercar and hypercar leaving our McLaren Production Centre where every McLaren is hand-built."
George Biggs, Chief Sales & Marketing Officer, McLaren Automotive
"We are thrilled to renew our partnership with McLaren Automotive. Both our companies share a passion for excellence, which ultimately led to the creation of our quality Gulf Formula Elite and its exclusive status as McLaren Automotive's first fill lubricant.
"Our relationship thrives on the trust we have built with McLaren's customers, who can be reassured that their supercar engines will be protected. We look forward to continuing this relationship together and building on everything we have achieved so far."
Mike Jones, CEO, Gulf Oil International
If you are interested in more news click here.
---