Crossing the country roads, surrounded by spectacular olive trees, you will reach Masseria Moroseta, the white stone farmhouse that stands proudly on the ridge, overlooking the sea and Ostuni.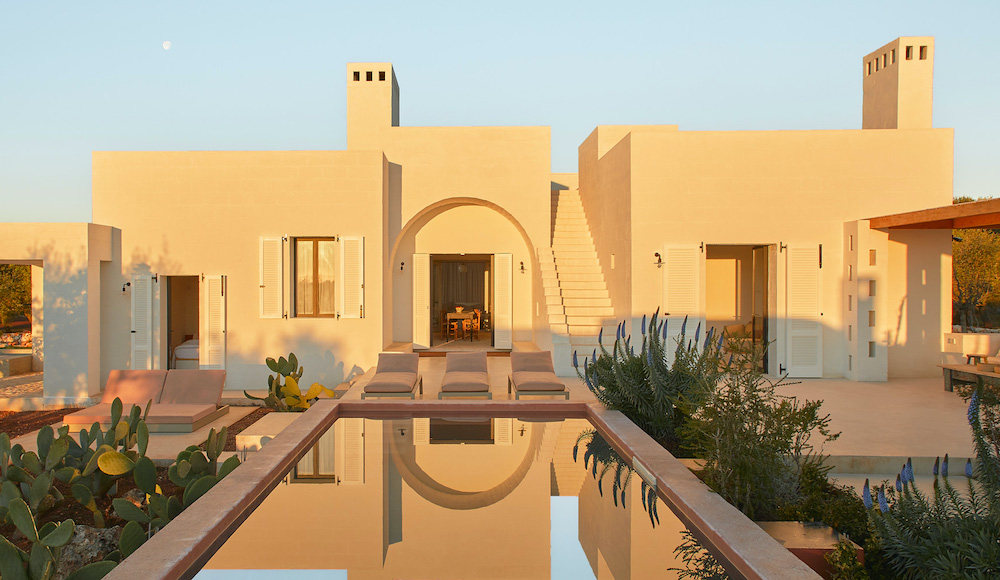 Built with local materials and traditional techniques, the modern architecture is influenced by the Masserie of the past. Immersed in five hectares of centuries-old olive groves organically managed, the Masseria is an enclave of relaxation and rural simplicity.
Masseria Moroseta has all the tradition of the forms and spaces of the most typical farms of Apulia: the blinding white, the sheltered courtyards, the arches, the cement, the stone. All this is combined with respect and love for the environment, thanks to the energy of the sun and modern green building techniques used.
Click here for further information
more information: masseriamoroseta.it
---