Inverted EV regenerates classic cars to deliver luxury, design-led electric vehicles. The process is sensitive to the classic style of the car, but Inverted is modern in their approach to reduce their impact on the environment. The cars are not only beautifully restored but deliver high performance, with a desire to create an enhanced driving experience remaining core to everything they do. Beautiful, reliable and sustainable classic cars, ready for a long and exciting future.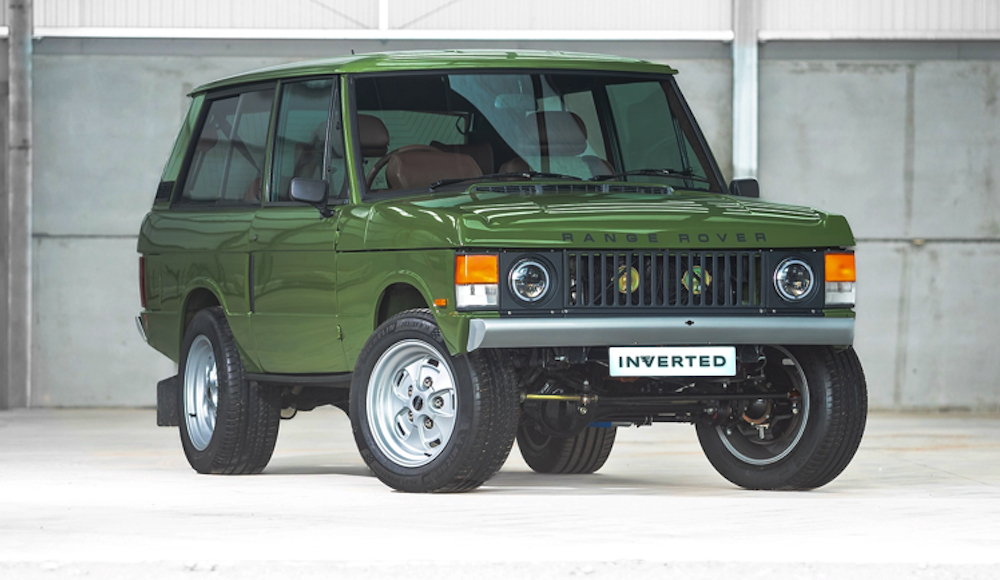 Restored & Electrified
Every Inverted classic undergoes a full restoration alongside electrification of the powertrain. Exteriors are returned to their former glory, retaining and enhancing the classic styling that the car is known for. The interiors are designed to create luxury and modernity without detracting from the original features. Inverted work hand-in-hand with their customers to deliver bespoke solutions that they will love now and into the future.
Specifications
All of the restomods feature the best in fixtures and fittings. From luxurious interiors to high-performance engineering, Inverted has you covered. Inverted apply specialist expertise in collaboration with their reliable suppliers to deliver excellence to happy customers. Every part of the process is fully customisable leaving you with bespoke results made to your exacting needs.
Click here for further information
more information: inverted-ev.com
---