Since its debut in 2007, the GT & Sports Car Cup has grown in stature to become the premier international competition catering for cars of a golden era, as recognised by the 2020 Royal Automobile Club 'Series of the Year' accolade. Next season, its 16th edition offers owner/drivers of charismatic Pre-1966 Grand Touring cars in four capacity classes, and Pre-'63 Sports Racers, a subtly-tweaked four-race calendar. As ever, entry is by invitation, ensuring the highest car preparation and driving standards.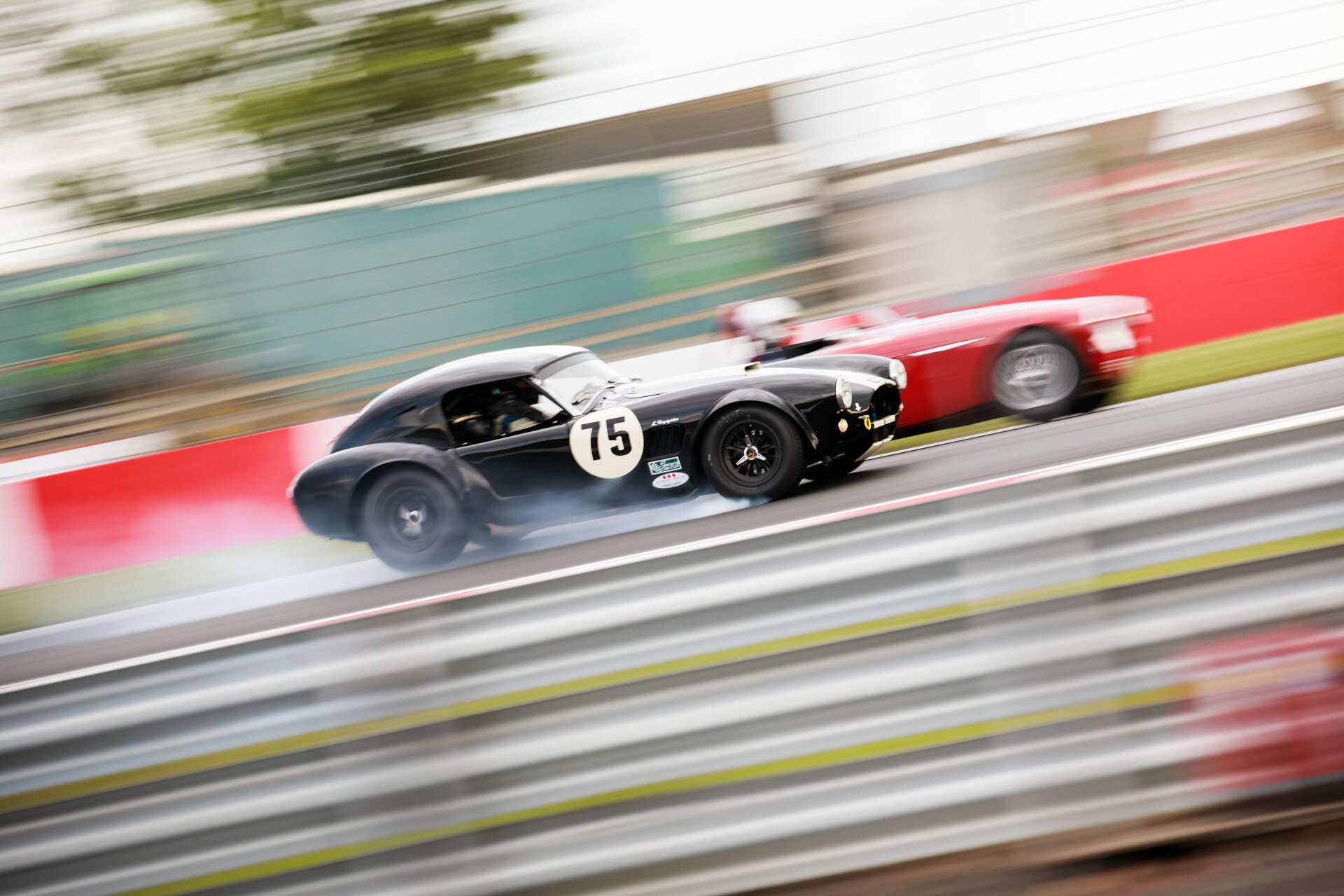 ---
Equipe Oulton Park International 21 May, 2022
Equipe Silverstone Grand Prix 11-12 June, 2022
Castle Combe Autumn Classic 24 September, 2022
Algarve Classic Festival 28-30 October, 2022
---
GT & Sports-Car Cup 2022 Season
Organisers Flavien and Vanessa Marçais are delighted to announce to the GT&SCC's loyal family of competitors and supporters that 2022's programme incorporates three regular favourite venues of recent years, each boasting strong history over many decades, but starts with our first visit to Oulton Park since August 2010. This magnificent MSVR venue is challenging and rewarding to drive, as are Silverstone's Grand Prix circuit, Castle Combe and Portugal's Autodromo Internacional Algarve to which the circus will progress.
Both French-born Flavien and his British wife Vanessa are fortunate to have been brought up in motoring families, surrounded by the finest classic cars. Having inherited their forbears' exquisite tastes for automotive excellence, Flavien and Vanessa are racers, who have forged their careers in this fascinating area of the industry, selling cars through their Automobiles Historiques business, backed-up by a world-class photographic archive. Their passion for cars and zest for life, shared by son Oliver and daughter Chloé, underpins the GT&SCC on all levels: "The quality of racing and social experience are equally important."
Equipe Oulton Park International | 21 May, 2022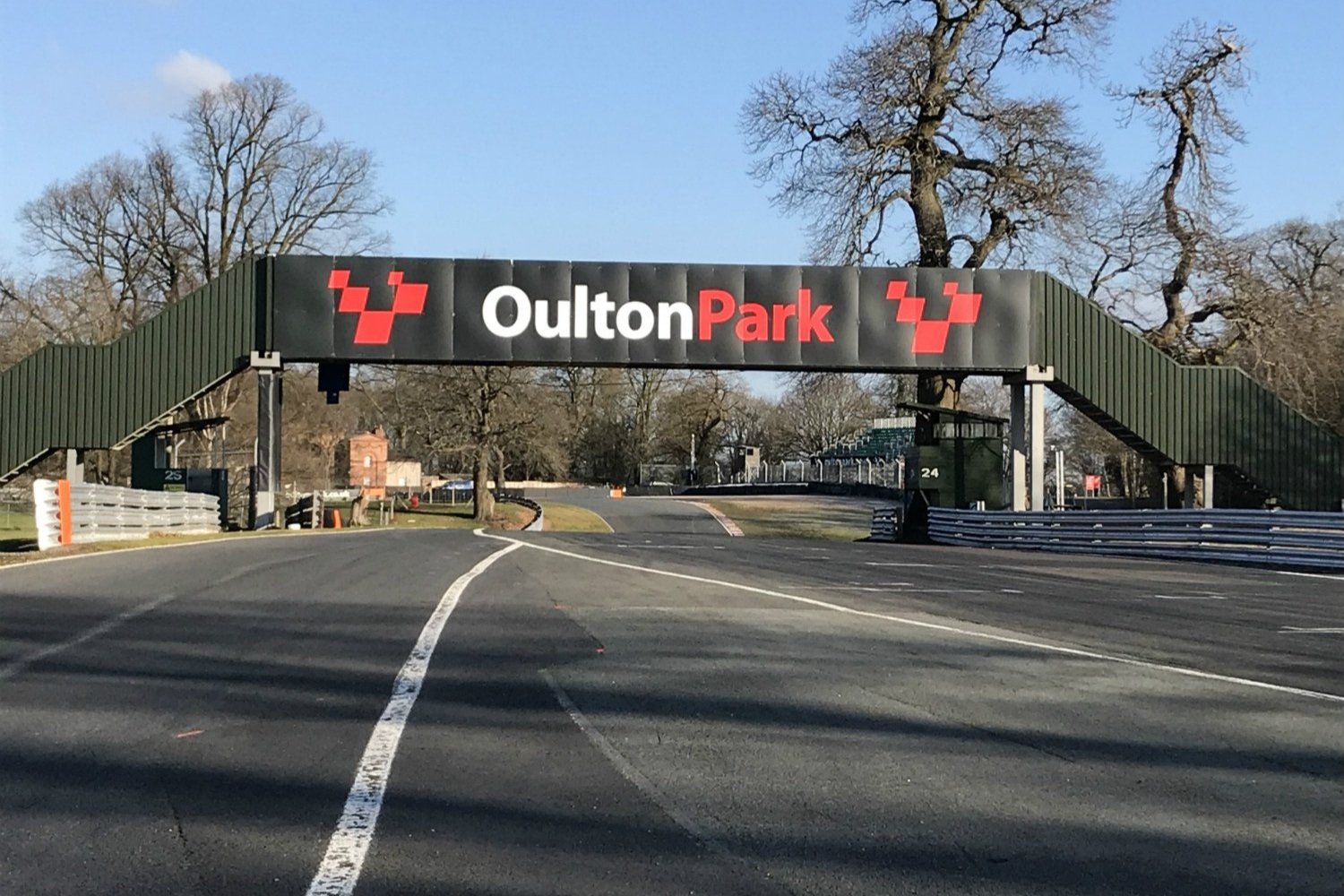 Opened in 1953, the undulating Cheshire parkland circuit was soon extended, the additional loop from the bottom of Cascades following the side of the lake to a hairpin, then returning, enabling the venue to attract international events. Stirling Moss and John Surtees were among the stars, who won multiple Gold Cup non-championship Formula 1 races at Oulton Park. In April 1961, Graham Hill won on the Jaguar E-type's competition debut there. The track hosted the RAC Tourist Trophy sports and GT races [post-Goodwood] from 1964, when Hill won in Ferrari Colonel Ronnie Hoare's Maranello Concessionaires-entered prototype. Shelby Cobras dominated the GT section, finishing third, fourth and fifth in a field replete with E-types and Ferrari 250 GTOs. Marking our first venture with Equipe Classic Racing, the GT&SCC race is over 90 minutes.
Equipe Silverstone Grand Prix | 11-12 June, 2022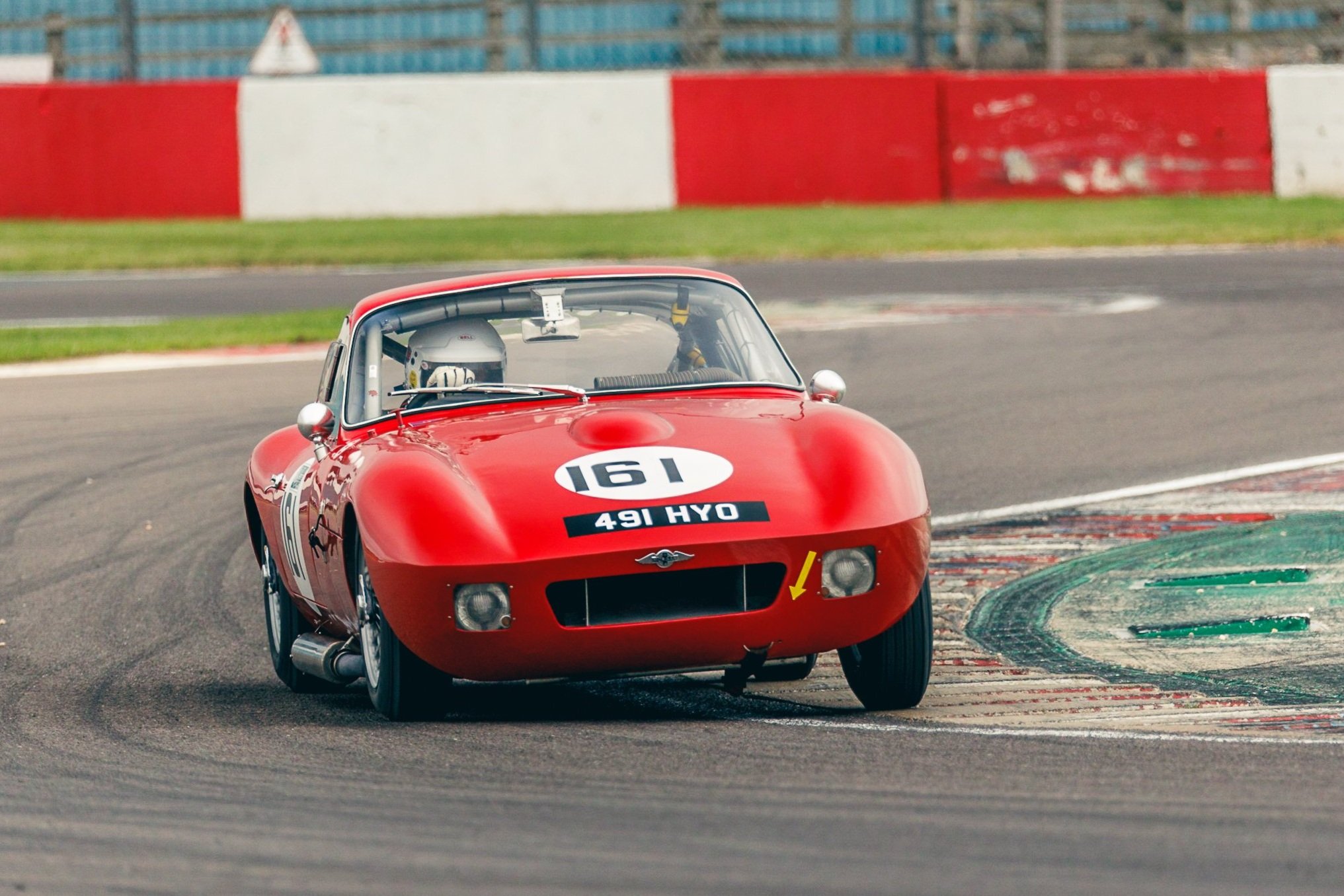 At 3.63 miles, the current British GP circuit – albeit with eased 'Historic' entry to Club Corner reducing wear-and-tear on transmissions and brakes – is licensed by Motorsport UK for 61 cars, a number which subscribers almost met this year. We are joining what racers know as 'MG Live,' an extravaganza built around the hallowed marque which evolved from nearby Oxford via the British Motor Corporation's competition department at Abingdon. MGs will still be to the fore, with owners bringing cherished examples from outside the United Kingdom. Your reputation has seen a welcome invitation extended to the GT&SCC, and this gathering of the clans promises a very special and convivial party atmosphere around a two-hour feature race at "The Home of British Motor Racing."
Castle Combe Autumn Classic | 24 September, 2022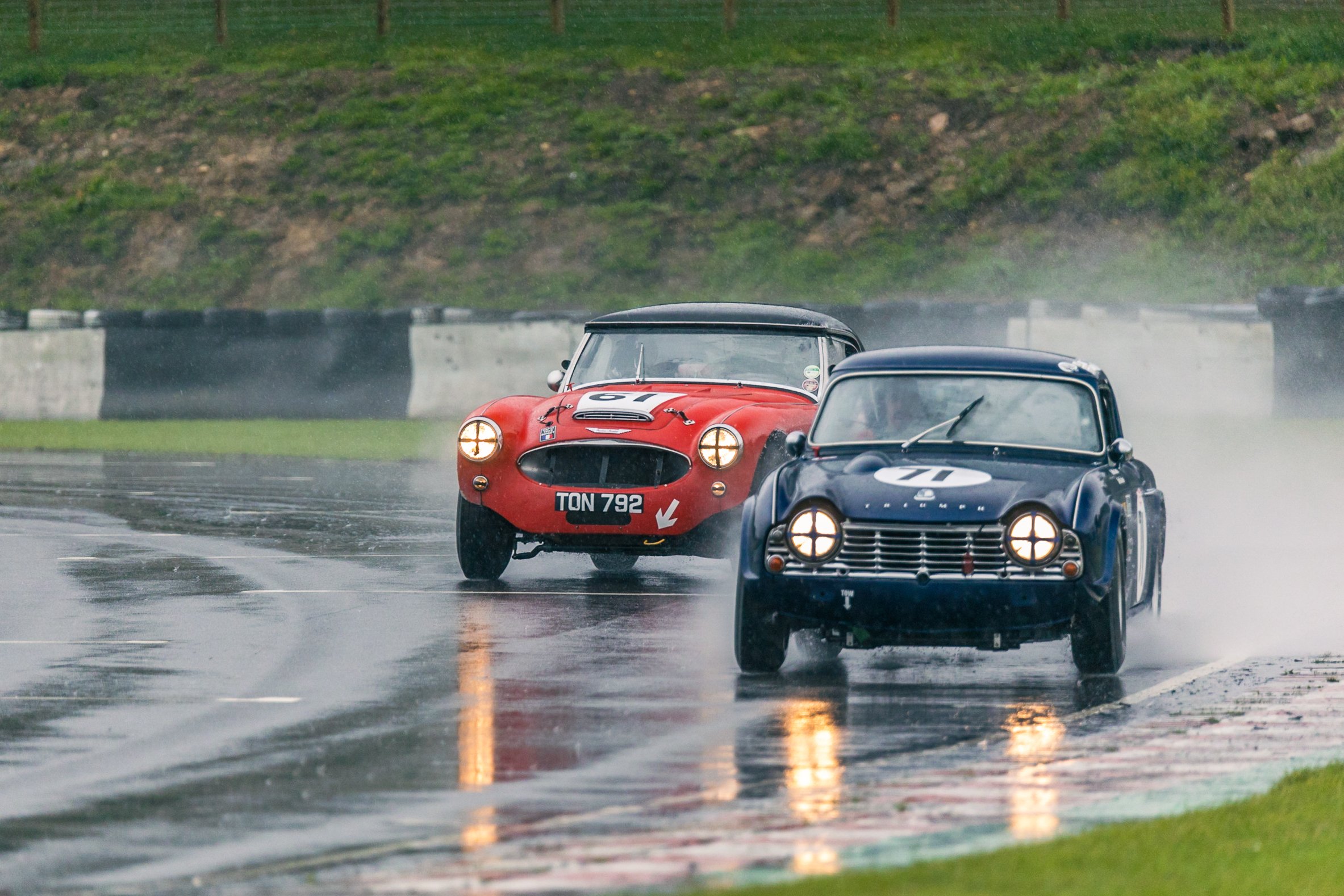 Castle Combe – near Chippenham in Wiltshire – was opened in 1950 on a 1.85-mile World War 2 airfield perimeter road. Barring two infield deviations [don't say chicanes!] added to tame speeds in 1999, the layout remains the same and has always attracted a large and knowledgeable spectator following from Bristol, Bath, the west country and South Wales. Period stars included Stirling Moss, George Abecassis, Le Mans 24 Hours winners Ivor Bueb, Louis Rosier and Roy Salvadori. It's home to a hotbed of Austin-Healey 3000 aces, inspired by Bristolian John Chatham's spectacular antics in the '60s. The GT&SCC roll of honour reads: Miles Griffiths/Philip Walker (Lotus 15); Gary Pearson (Jaguar E-type); Andrew Haddon/Andy Wolfe (Lotus Elan 26R) and Mark Holme/Jeremy Welch (Austin-Healey 3000). Will there be a fifth different winner in 2022's 90-minute race?
Algarve Classic Festival, Portugal | 28-30 October, 2022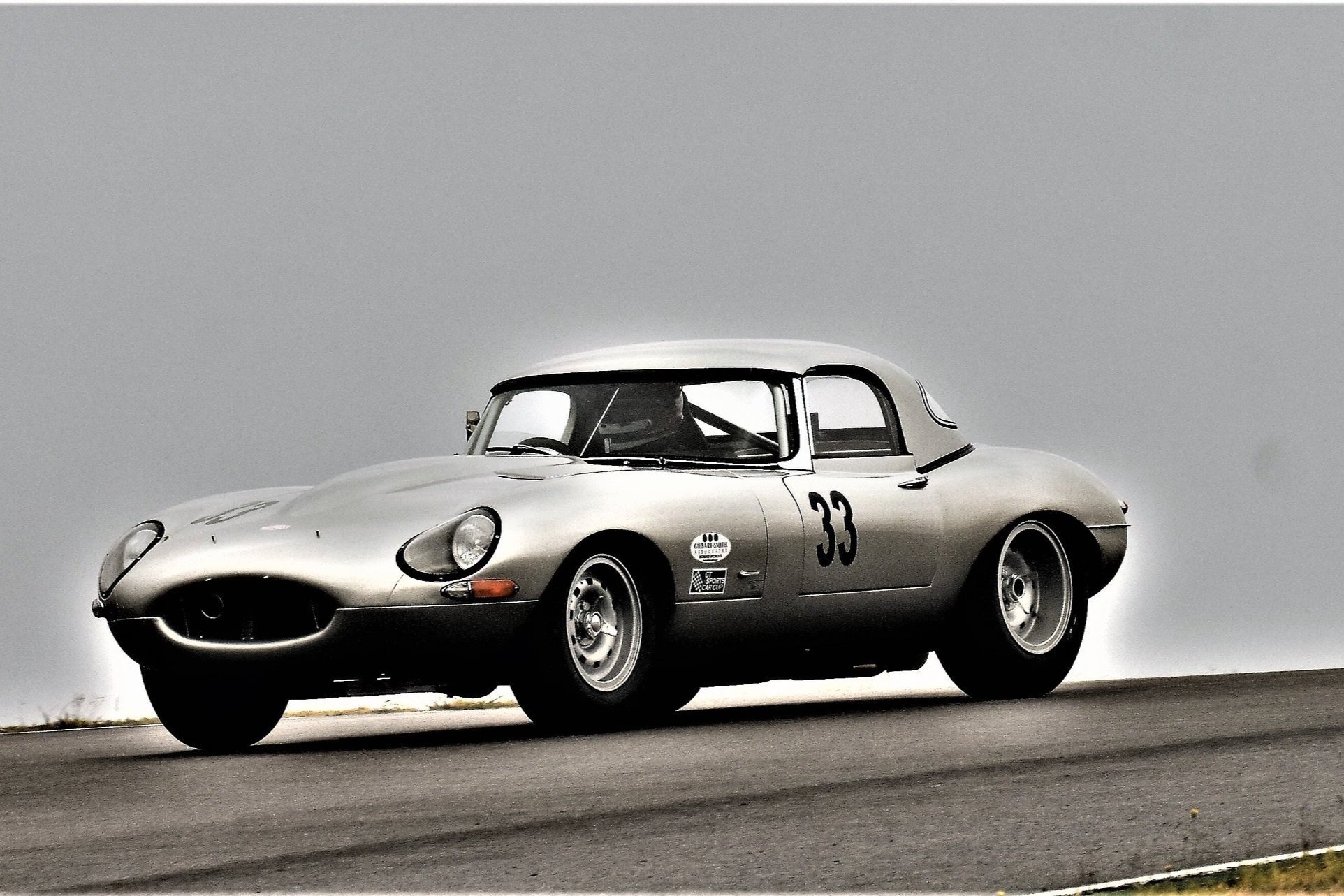 Our traditional two-hour finale is the popular Algarve Classic Festival on the superlative 2.9-mile Autodromo Internacional Algarve, and we are determined to make it a memorable one in 2022. Hewn into the hills above Portimao on the Atlantic Ocean more than a decade ago, and a favourite among Historic racers, the spectacular switchback reclaimed Portugal's long-lost place on the Formula 1 World Championship calendar in 2020, having last been staged at Estoril in 1996. Easily accessible by air – Faro Airport is an hour's drive – the Algarve is the perfect place to unwind at the end of a busy season. Quality hotels, wonderful restaurants and world-class golf courses are among manifold attractions of this corner of Iberia. If you have not visited the AIA don't miss out on the driving challenge or the circuit hospitality, which keep the faithful coming back year after year.