History and modernity define the essence of Gran Hotel Montesol, which since 1933 welcomes cosmopolitan travelers and seekers of unique experiences in Ibiza. Boutique Hotel opened in 1933, completely renovated with 33 exclusive rooms and an excellent restaurant & lounge bar, Sabbaba Montesol.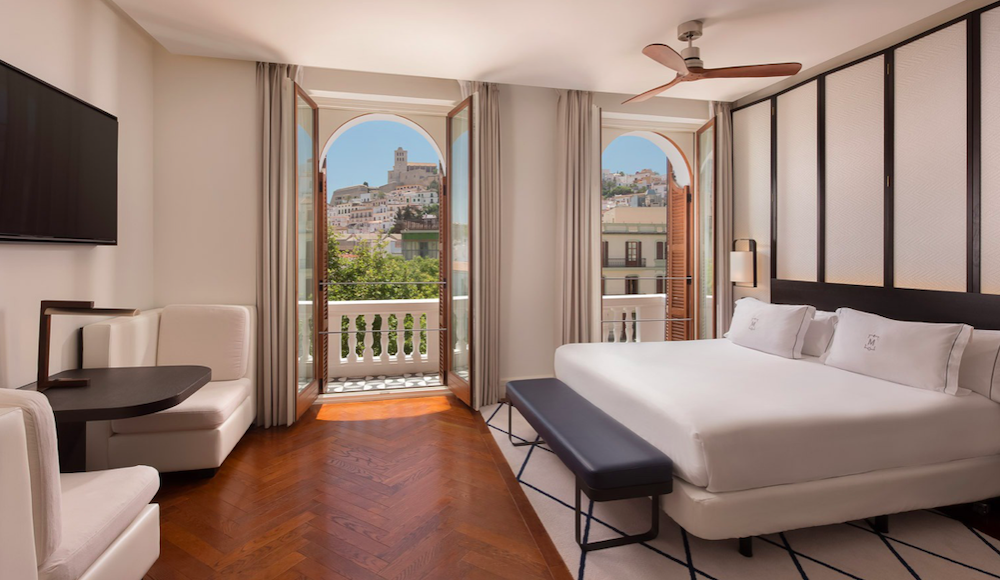 Gran Hotel Montesol Ibiza offers its clients more than thirty rooms of various styles that have been designed as unique spaces and adapted to the tastes and needs of our guests.
Bar & Restaurant
Sabbaba derives from Hebrew, conveying a way of life. It can translate to "no worries", "it's all good" and "awesome". This laid back approach is the essence of Ibiza and is expressed in the design and atmosphere of the restaurant.
Our main focus is to bring together the food and inspiration of Jerusalem and Spain in a creative and modern way while honoring local seasonal ingredients. The menu includes a variety of sharing dishes including some made in a traditional Robata.
Click here for further information
more information: granhotelmontesolibiza.com
---