Gordon Murray – for enthusiasts, petrolhead-in-chief as creator of many of the planet's fastest and most acclaimed racing and supercars – is moving into the era of electrification. But he is also not about to give up on petrol power just yet.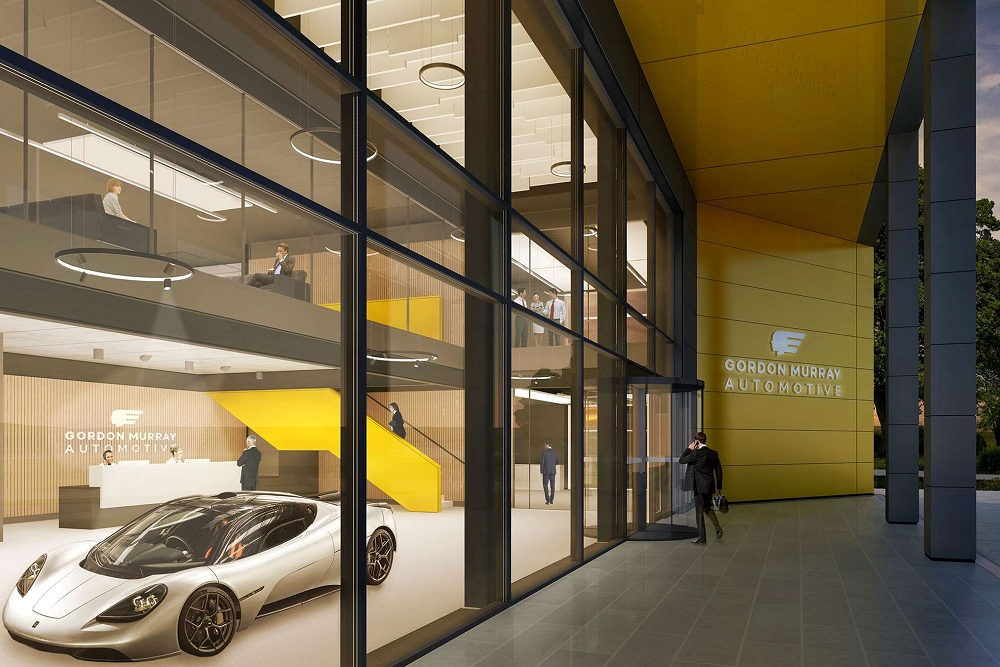 City cars and supercars are in the plan as the Gordon Murray Group embarks on a big expansion programme. Electrified supercars are likely to start out with a hybrid version of the upcoming T.50, the V12-powered machine that is the spiritual successor to Murray's seminal 1990s McLaren F1.
Future Gordon Murray Automotive (GMA) supercars will adhere to Murray's enshrined engineering principles of light weight and driver focus, says the company. They will remain hand-built and exclusive, with no more than 100 of each model to be built.
"The automotive future will be increasingly electrified and it's essential that we design the world's lightest, most efficient and advanced EVs," Gordon Murray tells us. "The T.50 clearly shows the path that we will take for future Gordon Murray Automotive products. All future models will be strictly designed to deliver these principles."
Part of a £300 million investment in the Gordon Murray Group is going on a "superlight" research and development facility to come up with slimmed-down architectures. These will be developed for both the GMA supercars as well as Gordon Murray Design projects that include an electric city car and delivery van, said to use a "revolutionary" vehicle architecture. A reprise of Murray's diminutive T27 electric car seems on the cards.
Along with a newly set-up electronics division, it is all part of what Murray calls a significant expansion of the business to "put sharper focus on designing and engineering innovative electric vehicles". In an echo of what Lotus Engineering does, the "superlight" frames and electric powertrains could be made available to global automotive manufacturers "and technology companies".
The £300m investment over the next five years will also see work start in July on a new global headquarters in Windlesham, Surrey. It is planned to include a technology campus, heritage centre and bespoke design and engineering facilities. The electric car frames will be manufactured in a new facility at the current HQ in Dunsfold.
Is there still room for petrol power with all this going on? Murray tells us: "We are not abandoning internal combustion power. We will continue to create the pinnacle of driver's cars with V12 petrol power as long as the regulations allow."
---
Click here for Gordon Murrays Automotive T.50 Supercar!
---