Inspiration generator and ideas lab. The CUPRA City Garage wants to be more than just a showroom. This is where the brand lives out its DNA – and where it celebrates its rebellious spirit with the right events to match. Naturally, we wanted to take a closer look.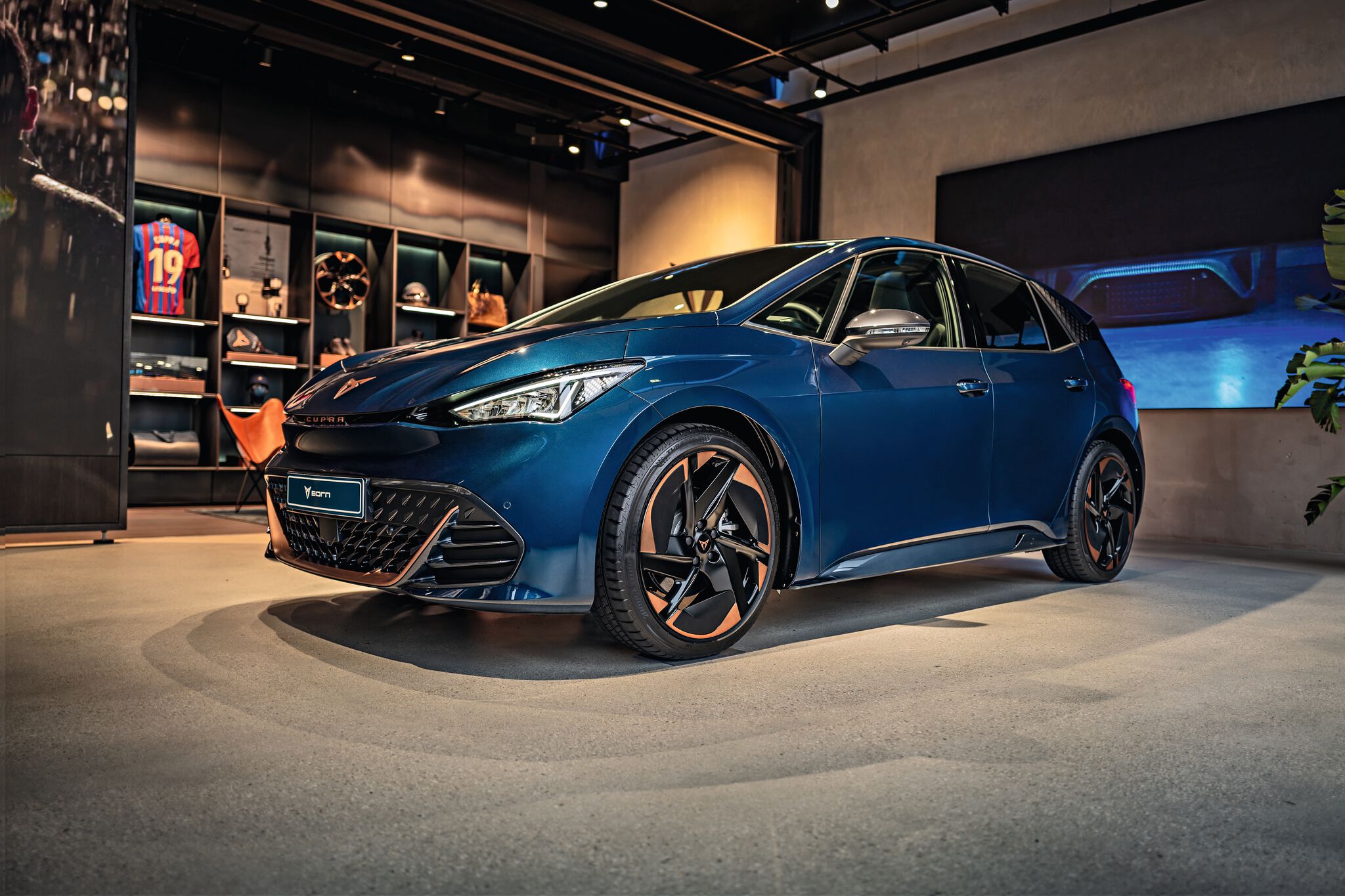 A space in the middle of the city that makes room for something new. That changes, that generates the spark to think about things differently and see them in a new light. That's exactly what the CUPRA City Garages want to be: epicenters of innovation, where people do what they love and feel free to accept that nothing is impossible.
Challenging the status quo – that is the CUPRA brand essence. And that is how the brand presents itself and its DNA at its City Garages, which aim to set themselves apart from the typical showrooms we are used to in the industry. A CUPRA City Garage is a place where you can not only see the cars, but where you can also – so the promise – truly experience them. And more.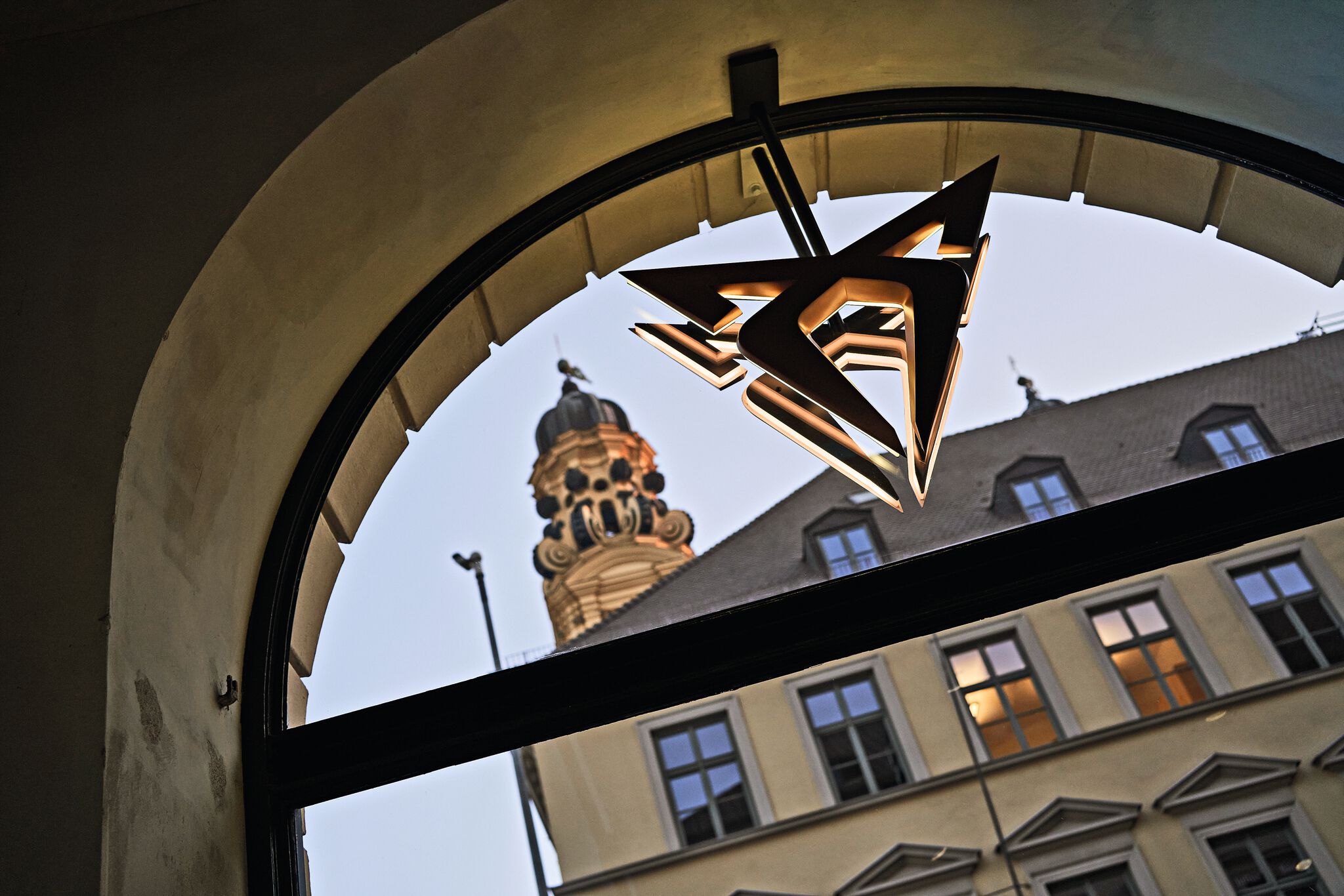 The CUPRA City Garage wants to be more than just a showroom
Visiting a CUPRA City Garage immerses you in a way of life that is reflected in the brand, where you experience the attitude that makes CUPRA CUPRA. Spanish roots, the modern interpretation of sportiness and performance, plus a thirst for the rebellious – all of it cast in architecture and worlds of experience. CUPRA sees its City Garages as a physical communication space, which means: This is where the brand lives out what it is, and this is where it celebrates what it believes in – preferably with people who share the brand's attitude and ideals. And that attitude is clearly defined: "CUPRA is a challenger brand," says Bernhard Bauer, Managing Director of SEAT Germany.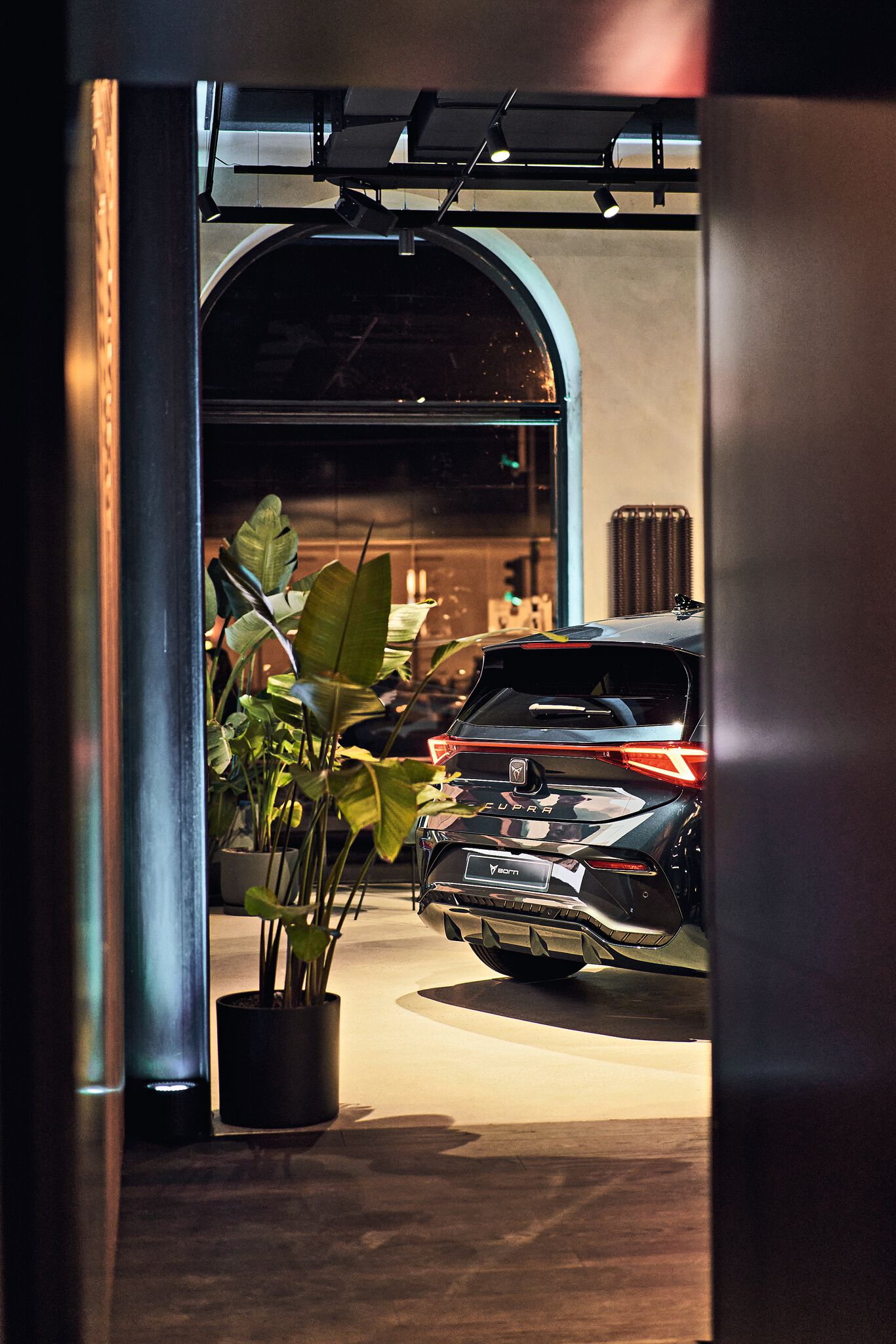 That's setting the bar pretty high. How do you market something like that and bring it to the people? A good cast of characters and an equally good setting never hurt. And so, under the hashtag #cupraimpulse, CUPRA regularly invites the public to art performances, design shows, music events and workshops that all have the same goal: they want to be anything but ordinary. The CUPRA Gamechangers make sure of that – men and women who are turning the industry on its head with their ideas, who successfully play according to their own rules, and who pass on their knowledge here at the City Garages. People like Elisa Spiess. The entrepreneur helps other women understand the topic of blockchains. At the CUPRA City Garage in Munich, she proves that investing in cryptocurrencies is anything but a man's business. Stefan Dabruck, the successful German music producer, is another of these visionaries. Together with the brand, he runs the CUPRA Music Labs, which aims to set new trends in the music scene with one of the most modern studios in Europe.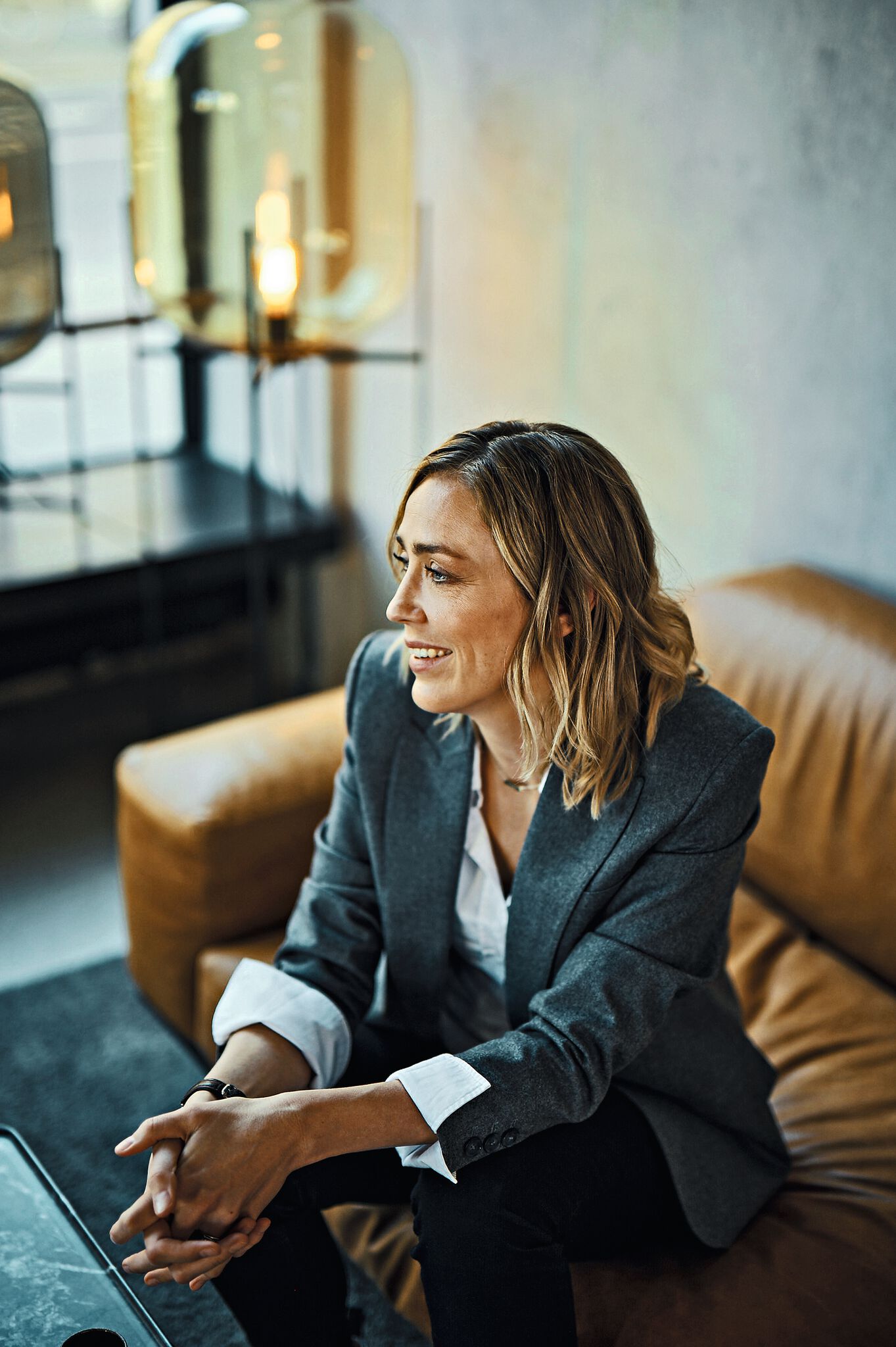 The CUPRA City Garage is a meeting place – with exciting conversation, fresh ideas and the CUPRA brand. At least that's the idea. And that idea is rebellious and provocative, says Bauer. That is what is celebrated here. And they have fun doing it. "Challenge the Establishment" is an integral part of the brand philosophy. And it's much easier to shake up the status quo with good humor, high spirits and the courage to simply do things differently.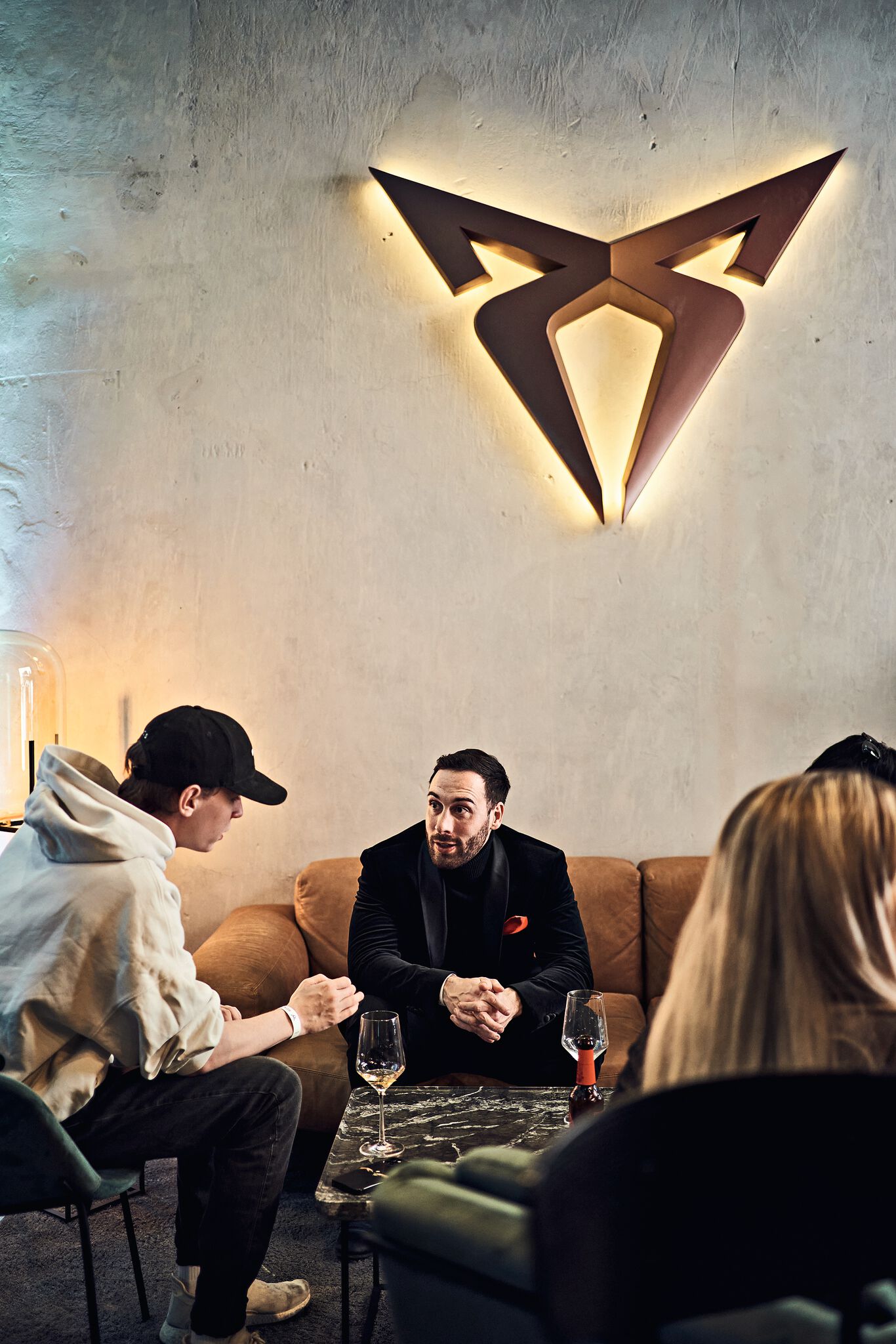 CUPRA, as reflected in every detail of the City Garages, is a bold redefinition of mobility, sportiness and performance that captures the spirit of the times – always with its finger on the pulse, but without any craving for showiness, always self-assured and self-determined, without being dogmatic. On the road, this is evidenced in models that combine electrification with sportiness and urbane sophistication with performance. At the City Garages, that is reflected in every experience and every event that is staged here. What does that look like? Virtual reality space meets vertical hydroculture meets lounge flair and music events meets art performances meets design shows – with an enormous curiosity for everything that is new. And, to be honest, is quite a joy.
With this philosophy, CUPRA's aim is to win over the cities in which the CUPRA City Garages are at home, especially since they also provide a stage for local talent. The events are deliberately fed by the local scene – with CUPRA as an integral part not only of the city's mobility agenda, but also of its cultural agenda. A constant presence no matter where the City Garage is located is the spirit of the brand's Spanish homeland – the temperament that the vehicles exude, details such as the FC Barcelona jerseys, a long-time CUPRA partner, as well as the Spanish culinary offerings that are served at the events.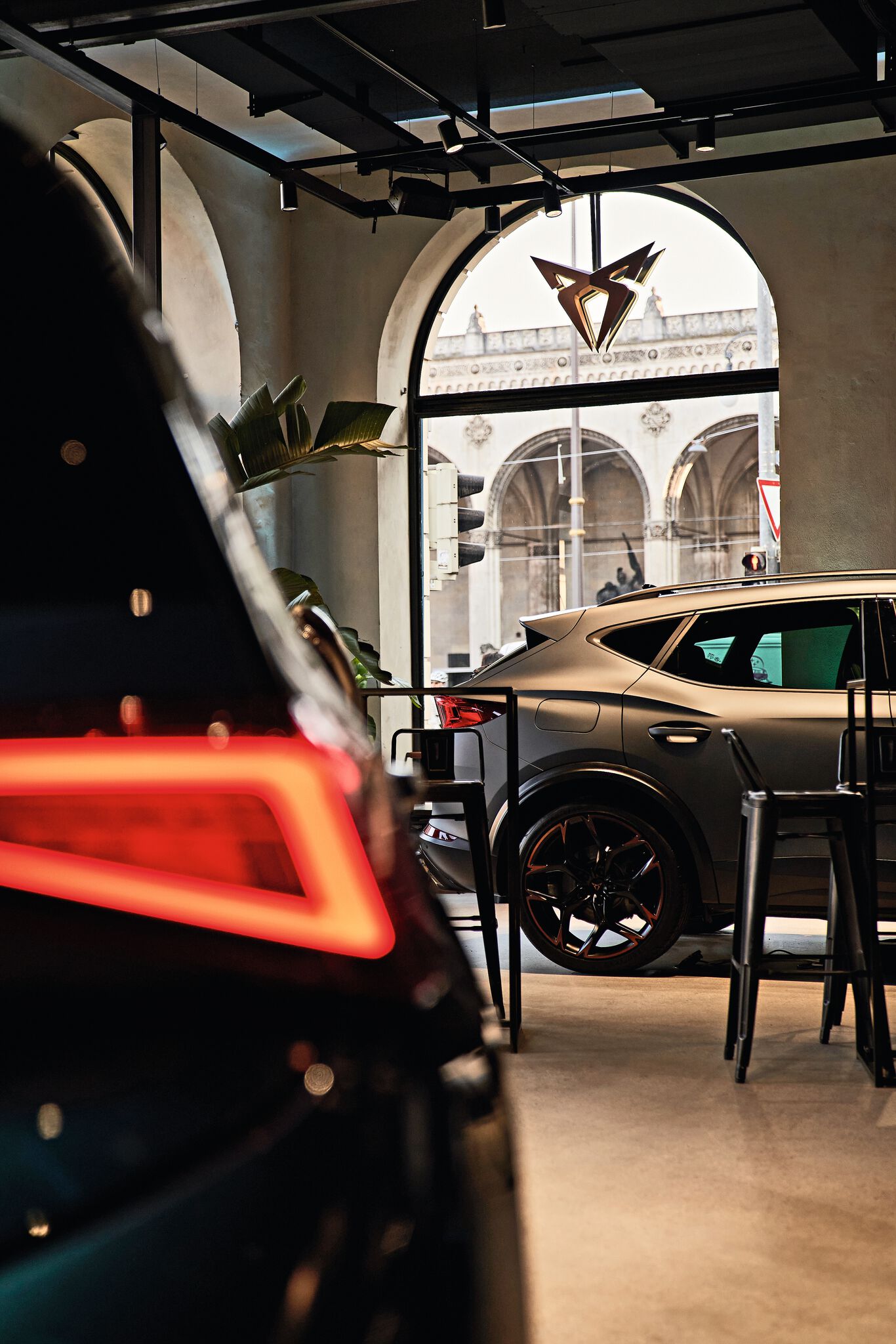 CUPRA wants to use these events to set new trends. The CUPRA City Garage in Munich, for example, recently served as venue for an art exhibition in collaboration with Lumas Gallery. The exhibition, with the title The Impulse of Art, featured works by Gavin Evans and Beatrice Hug. At the CUPRA Night, 3D motion designer Vinzent Britz provided an exciting ambience at the City Garage with his unique light art. DJ Hugel and DJ duo Alygia, selected through the CUPRA Music Labs, laid down the electronic beats on two stages.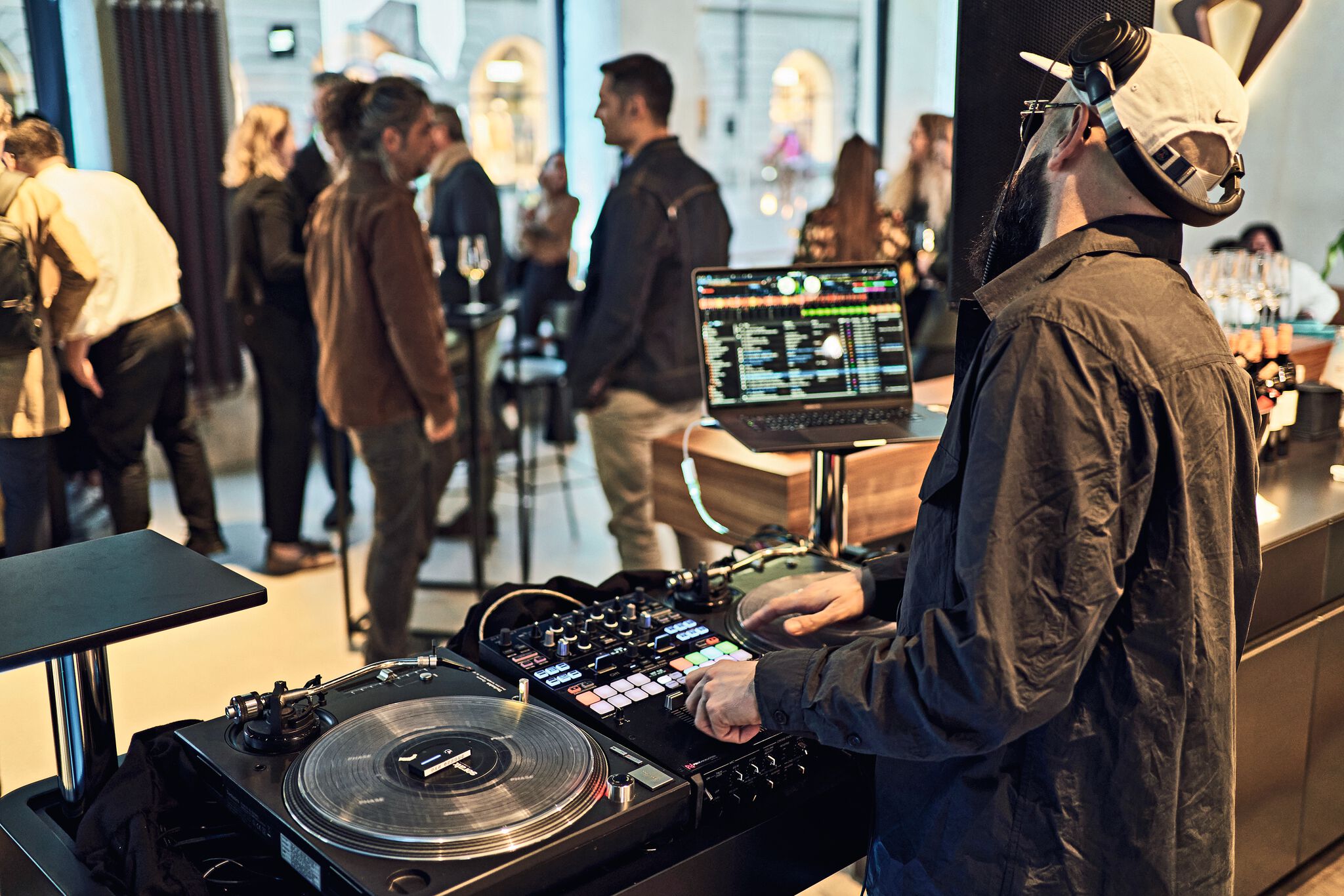 If things go well, events like these can make it possible to deeply experience the brand message – with the CUPRA City Garages as spaces where new ideas are born and where people come together who share the same values and the enthusiasm for doing things their own way. Because CUPRA is not just an automotive brand. It is music, art and design. Above all, however, it is an attitude and a way of life.
rampstyle #26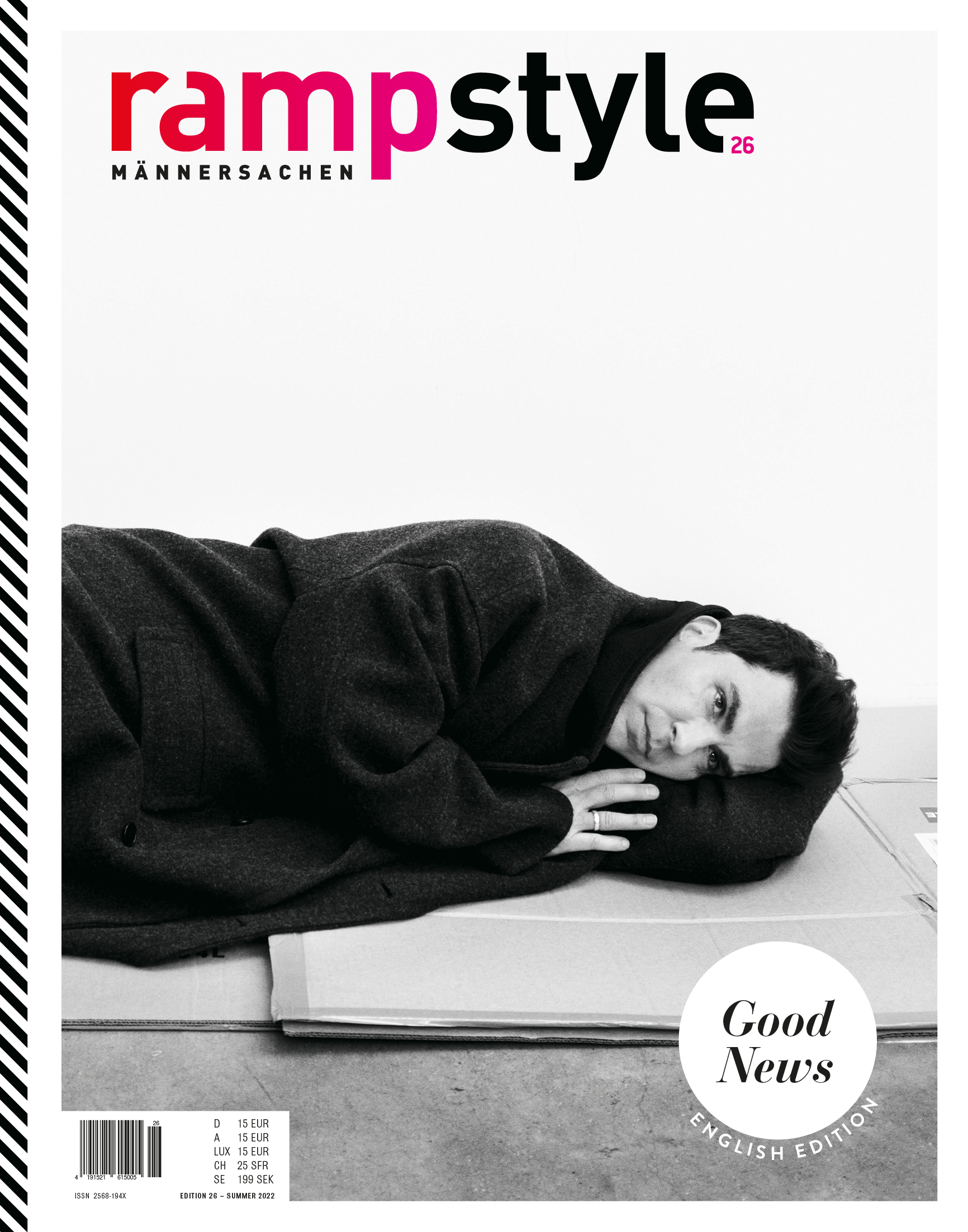 Two thin ovals far up inside a circle, a curved arc below, sketched on sunny yellow. In a split second, our brain has combined the elements into a smiling face, instantly putting us in a good mood. Wonderful! A smiley like that just feels good.
The smiley was invented twice: once in 1963 by Harvey Ball, a graphic designer and advertising expert, who was commissioned by a U.S. insurance company to create something to motivate its employees. The company paid $45 for it, but Ball never had the idea of applying for trademark protection. Franklin Loufrani, a French management consultant, was more enterprising. He placed his smiley in the newspaper »France Soir« in 1972 as an indication of good news and had it legally protected. So much for the first round of inventions. We owe the second invention to Scott Fahlman. The professor of computer science wrote on the Carnegie Mellon University electronic discussion forum on September 19, 1982: »"I propose the following character sequence for joke markers: :-). Read it sideways.« It was probably the ten silliest minutes of his life, Scott Fahlman revealed extremely gleefully in conversation. So let's take note right here: Just ten minutes of silliness can make the world a happier place.
With this in mind, we wish you a lot of fun!
Text: Patricia Jell for ramp
Photos: Marcus Hassler