Poised on a hill above the Binibona Valley, this Finca Ca'n Beneït is designed as a place where you can let the rest of the world slip away.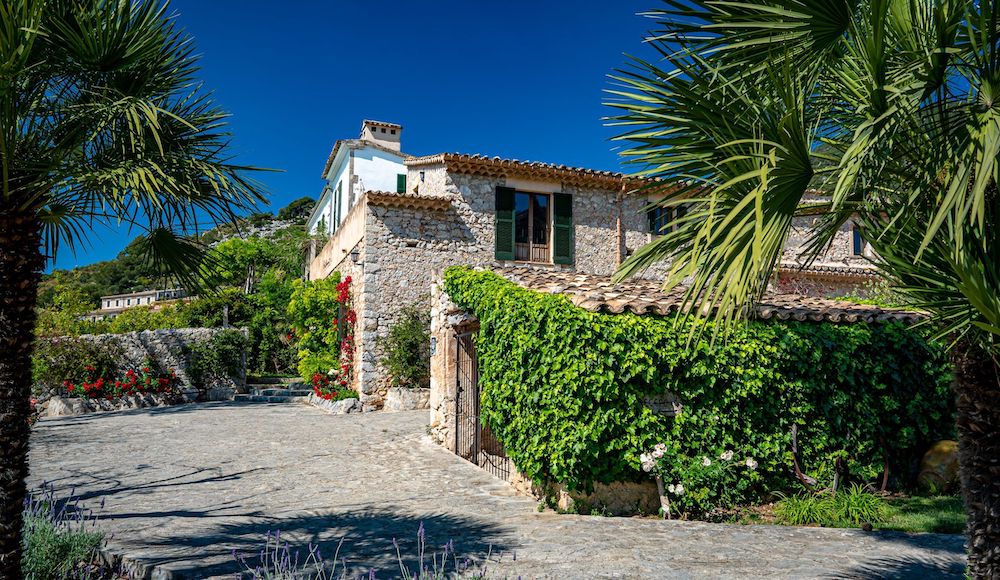 With only 10 rooms and more than 200 acres, you will find your own secret corner hideaway. Can Beneït's secluded location combines expansive views with the luxury of absolute tranquillity. The Estate is just a short bike ride from Selva, Caimari and Moscari, some of the most beautiful villages of the Island. Only the occasional toll of church bells or the whistle of the sheep far above breaks the meditative silence.
Located in the heart of the Tramuntana mountains, a UNESCO World Heritage site, the origins of Finca Can Beneït are certainly unknow, dating back to remote ages. The Finca is a running 200 acre estate with a medieval fortressed Farmhouse, known as Alqueria, and at its heart, a century old olive oil mill still producing the liquid gold.
Worth to mention the 200 year old church, which was the only one in Binibona and it is located in our main courtyard, protected by the remaining medieval walls of the Farmhouse. At the end of the 1990's the Farmhouse was refurbished and reconverted into a rural hotel.
In the present, after more than 20 years, still continues to welcome guests from all around the world, looking for some peace, nature and Balearic Savoir Vivre experiencing the other Majorca, through the authenticity that survives in the countryside and quaint villages, keeping its Mediterranean roots, ancient traditions and way of life, generation after generation…
Click here for further information
more information: fincacanbeneit.com
---