Car owners trust Canepa´s motorsport team to deliver the expertise to restore and run their vehicles at the highest level.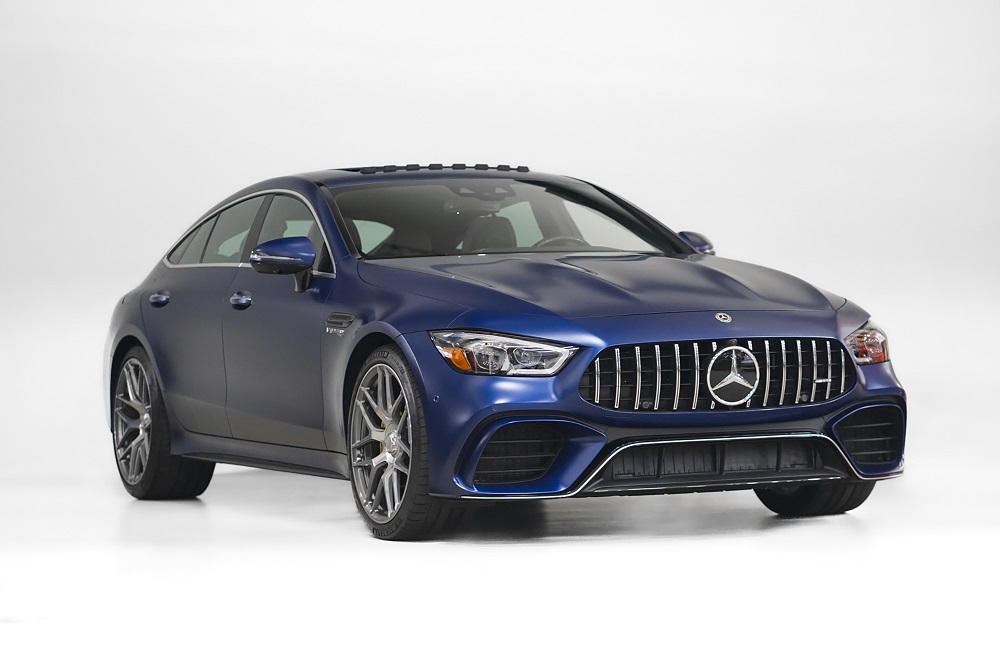 ---
2019 Mercedes-AMG GT 63S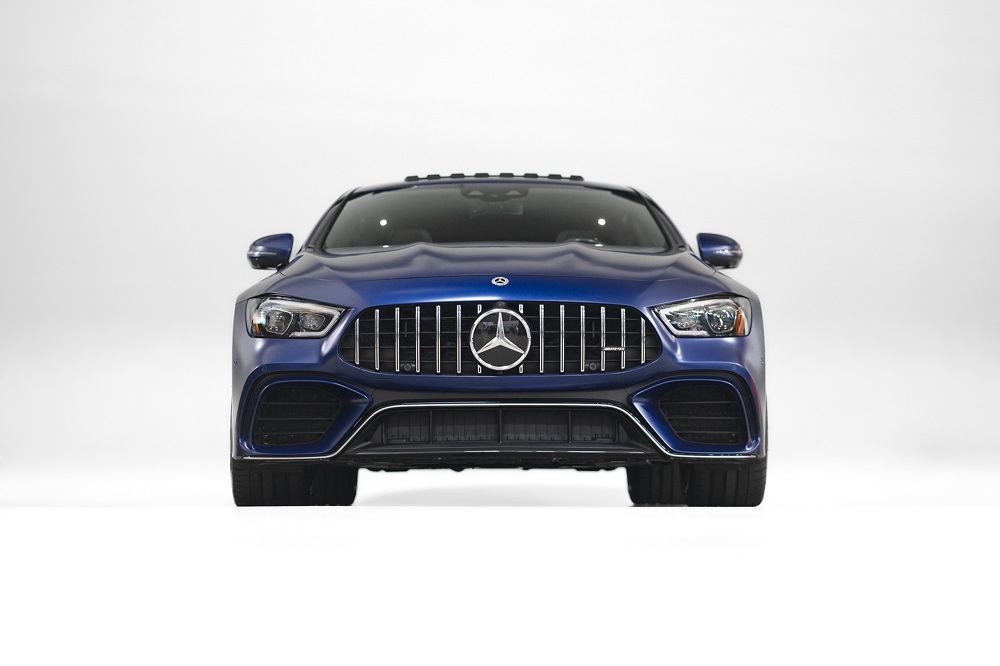 Brute force and divine elegance are two things that don't normally go hand in hand. However, when it comes to the beautiful beast that is the AMG GT 63S, there's no better way to describe it. Upon its 2019 introduction, it was already breaking the mold. Unlike its 2-door sibling which was just a modified version of an existing Mercedes Benz, the AMG GT 63S is an entirely AMG-bred machine.
Boasting 630 horsepower and 664ft/lbs of torque coming from a 4.0l twin-turbo V8 mated with a wet-clutch 9-speed automatic transmission the 63S is able to go from 0 to 60 in 2.9 seconds. With 4 dynamic driving algorithms (Basic, Advanced, Pro, and Master), you're left with fine-tuned stability controls, e-diff, rear-wheel steering, and an all-wheel-drive system that allows for heightened aggression across the various drive modes. And for adrenaline junkies who can't seem to get enough of a thrill, there's also a Drift Mode that can be engaged which disconnects the front axle allowing for all 664 pound-feet of torque to be sent to the rear wheels.
find more here
---
2009 Porsche 911 GT2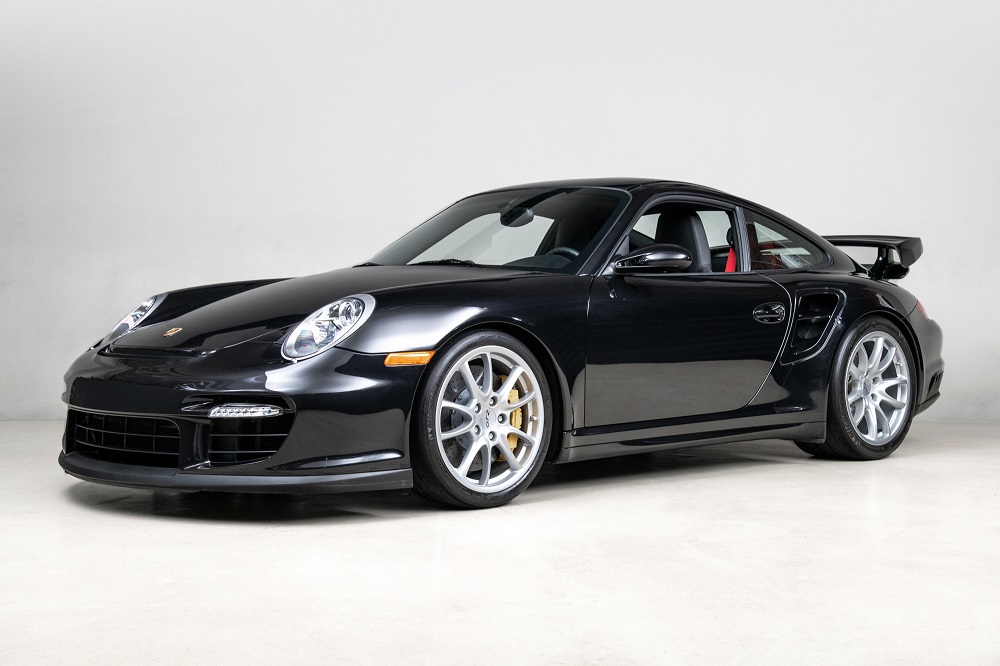 Introduced in 2007, the famous GT2 name was reincarnated for the 997 generation of Porsche's 911. Boasting an incredible 523 horsepower and 505ft/lb of torque, the insatiable appetites for horsepower from Porsche's fans were thoroughly fed via the car's twin-turbocharged 3.6-liter flat six engine. With all of that power sent to the rear wheels via a 6-speed manual transmission, accompanied by factory standard ceramic composite brakes the GT2 was the perfect unbridled trio: powerful, lightweight and analog. With only around 214 examples built for the U.S., it is one of the rarest and most lusted-for 997 generation 911s ever created.
This stunning two-owner Porsche 911 GT2 was built on December 1, 2008. With an original MSRP of $208,305, the car was well optioned from the Porsche factory. Among the options were the stunning Basalt Metallic paint finish, Black full leather, heated seats, a three spoke multi-function steering wheel, Bose surround sound system, and adaptive sports seats. The complete list of options is listed at the bottom of this page. The car was first purchased from a Fayetteville dealership on January 27, 2009. Stored inside and driven sparingly, the car was protected from the elements in all regards which explains why the finishes and materials present as new on the car.
find more here
---
1959 Lister Chevrolet-Costin Prototype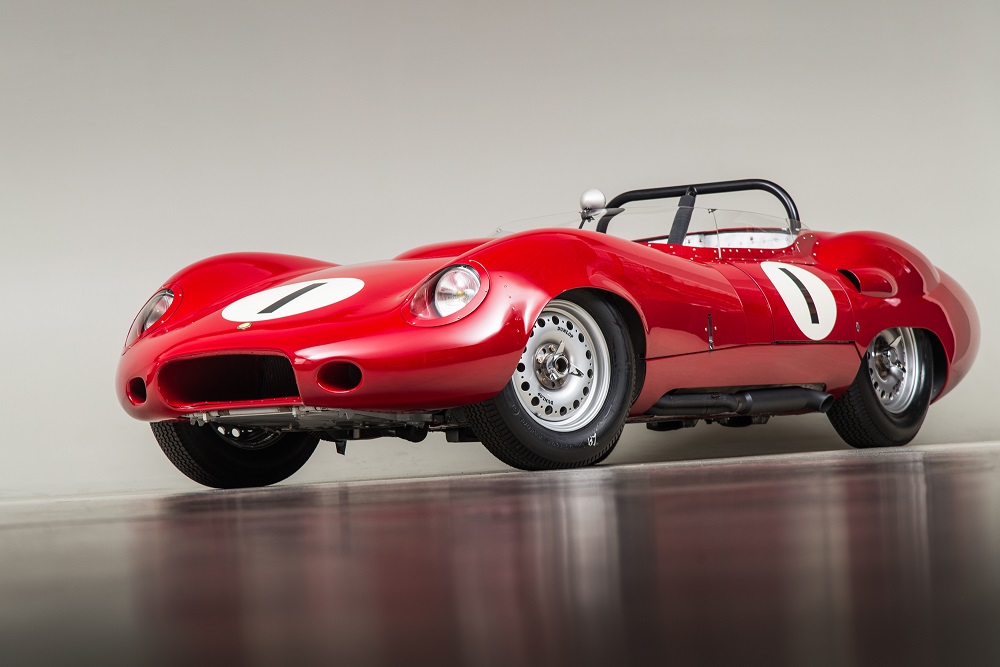 In all of vintage racing, there is no more desirable or collectible category of cars, than the front-engined sports racers that ran in International and SCCA competition from the mid 1950's into the early 1960's. As a group, they embody the beautiful shapes, wonderful sounds, and exhilarating performance that defines historic racing.
During that era, probably the most respected and successful independent manufacturer was Lister of Cambridge, England. In the early 50's, out of a personal love for racing, Brian Lister steered his third generation engineering and fabrication company into building racing cars. Beginning with MG and Bristol powered sports cars, the young team immediately made a mark on the European racing circuits. After a fire at Jaguar's Browns Lane Plant destroyed the competition department in February 1957, Lister was there to pick up the pieces. Now with a supply of Jaguar D-Type engines, Lister's cars started to dominate racing in Europe. In the U.S., Lister's cars were fitted with Chevrolet V8's by the likes of Briggs Cunningham, Jim Hall, and Carroll Shelby. By 1958 Lister was a force to be reckoned with on both sides of the pond.
find more here
---
1975 Porsche Kremer RSR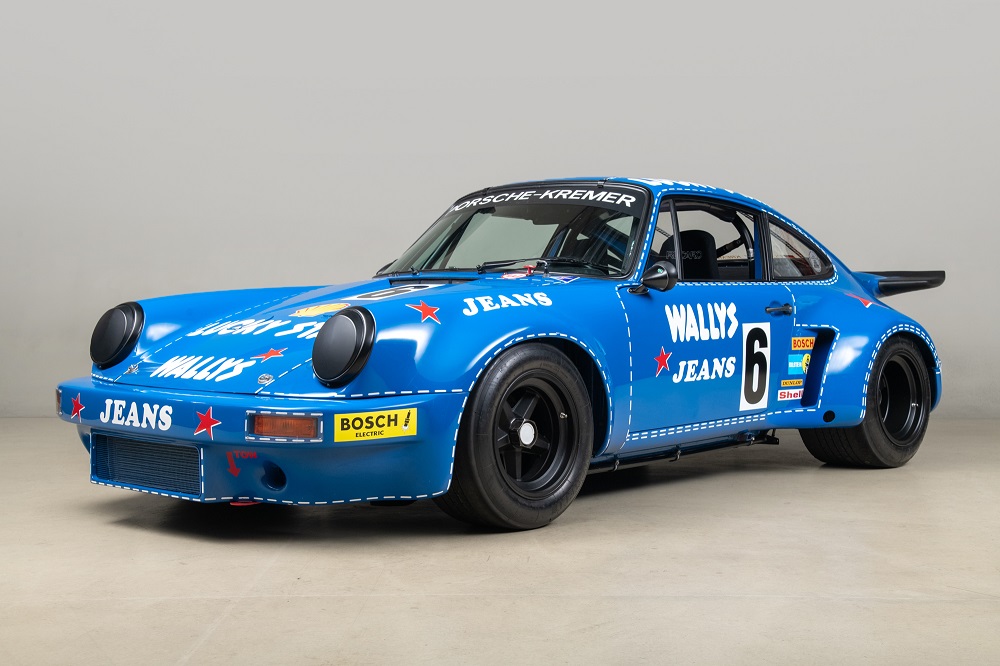 This is the Wallys Jeans sponsored RSR built by Kremer Racing and raced primarily by Cees Sievertsen in 1975. It has extensive European racing history and many podium finishes, including a first-place finish at Diepholz and Hockenheim. After its tenure with Kremer in 1975, the car was sold to privateer Heribert Asselborn, who raced the car for the majority of the 1976 season. At the end of the season, 005 0004 was sold to racer Georg Feiberger. He finished off 1976 in the car and then sold it to fellow racer Karl-Josef Römer. The car continued to race at the amateur level in Europe for a number of years.
It turns out that after being separated from its components, 005 0004's original chassis was built up once again, and rally/ice raced in Iceland. It was discovered in the late 1990s by some rally friends of American Porsche racer Joe Cogbill with its original parts still attached, such as the front suspension, shock brace, and steering, which is unique to the RSR. Joe offered the chassis for sale to fellow Porsche enthusiast Charles Coker Jr. of 356 Inc. in Nashville, TN, who then imported the chassis from Iceland to the United States.
find more here
 If you are interested in more news click here.
---