Futuristic, utopian, eccentric and always ahead of their time: Fast Forward tells the story of concept cars – from the 1930s to today.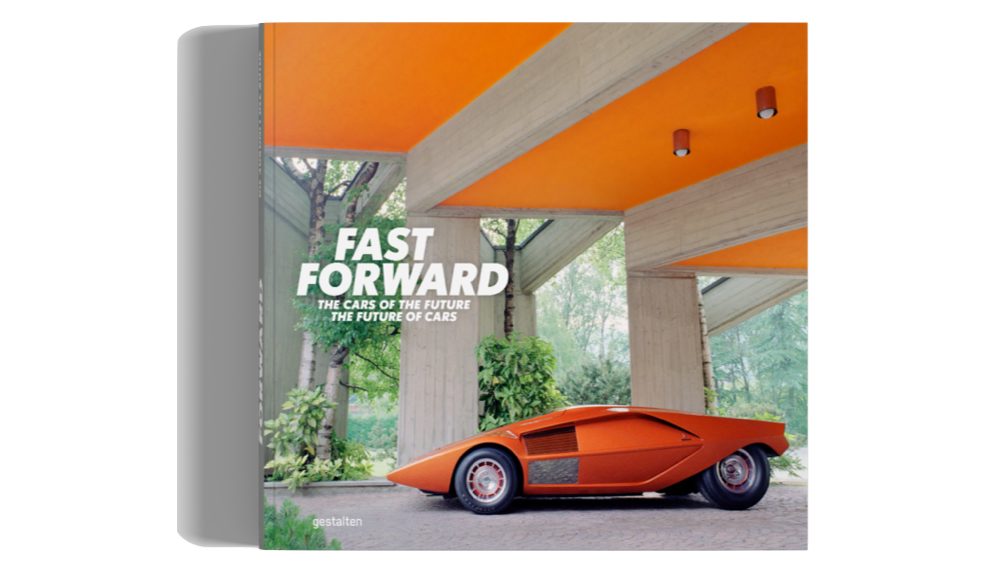 Cars do much more than take us from point A to B: they transport us into the future. Extraordinary vehicles anticipate design trends and make design accessible to the general public. Every epoch boasts its icons: from the eye-catchers of the American post-war era to the sports cars of the Space Age — which seemed more suitable for the Milky Way than for the roadway — to the self-propelled cars of the present.
Turning the pages of Fast Forward and the timeline of concept cars unfolds through an alluring pairing of project images and stories from inside studio walls. Exclusive interviews with and insight from Adrian van Hooydonk, Head of BMW Design; Gorden Wagener, Chief Design Officer of Daimler AG; Flavio Manzoni, Ferrari's Head of Design; and other iconic and incendiary visionaries of mobility. Fast Forward showcases the past, present, and, in the true spirit of concept cars, the future of this intriguing and diverse realm; the possibilities seem endless and the future is evermore exciting.
Report and Photos by gestalten.com / Jan Baedeker
---