Whether you're looking for off-road adventure or the competition of a rally-raid, the Ducati DesertX Rally is here to help you conquer the toughest challenges and push yourself beyond every limit.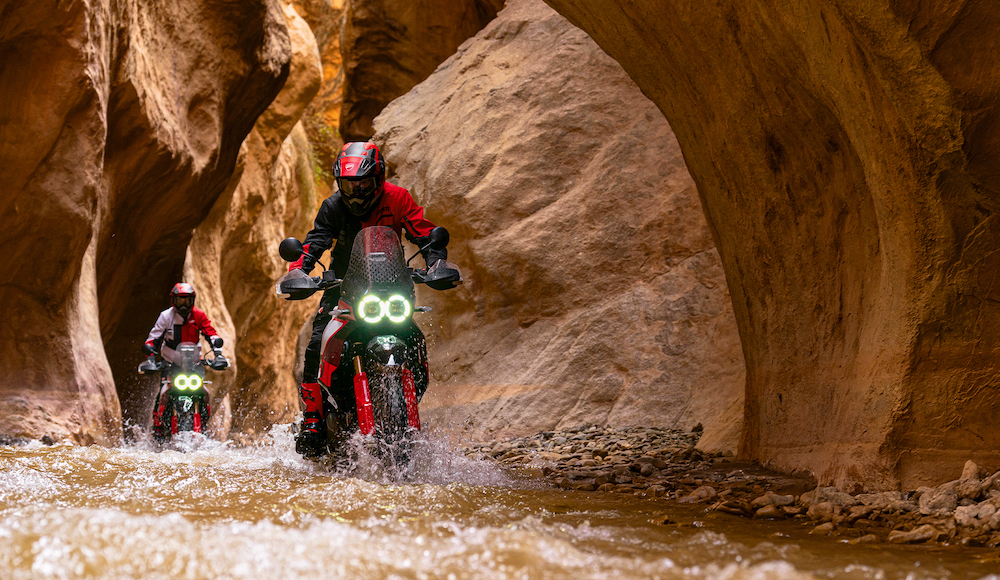 Unleash Your Dreams
Born in the desert and raised off-road, the DesertX Rally is ready to accompany you on your most extreme adventures with its its top-notch professional off-roading equipment.
For The Most Demanding Off-Road Riders
Heightened off-road performance, top-notch componentry. Ready to race and take on the most extreme adventures.
Race-Spec Equipment
Pro KYB suspension with increased travel, greater ground clearance, dedicated wheels, and reinforced components for extreme off-road use.
Designed For Off-Roading
Mass-colored plastics and adhesive PVC graphics for greater resistance. A robust sports-tool that instils safety and proficiency on any terrain.
Click here for further information
more information: ducati.com
---