From the earliest ideas for a new model to its development and prototyping all the way to final production, Maranello's test drivers play a key role in every step of a Ferrari car's development.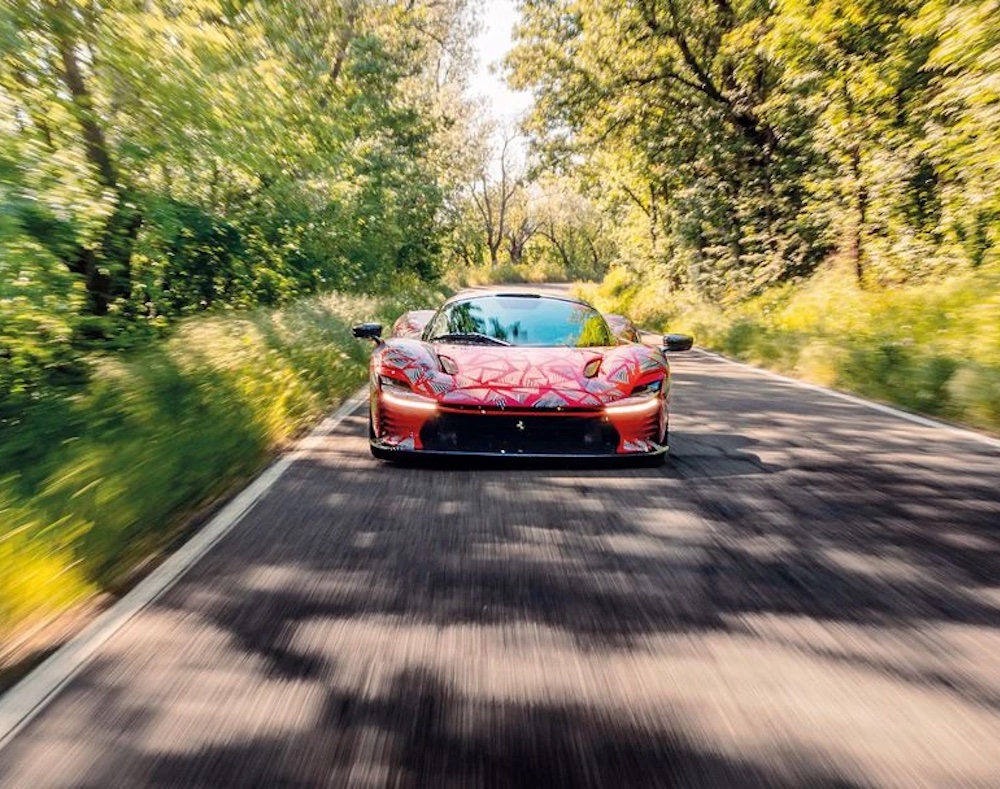 "Give a child a sheet of paper and some crayons and ask them to draw a car: they will definitely draw it red," Enzo Ferrari used to say with ill- concealed pride. And if, a few years later, you ask the same child what they want to be when they grow up, you'll get a brief, straightforward answer: a Ferrari test driver.
It's a profession inspired by passion, with strong romantic connotations, but one where talent alone will only take you so far. The 'X factor' is essential, but natural abilities also need to be channelled in the right direction, because being a test driver is about more than just driving skilfully: it means understanding the behaviour of the car whose wheel is in your hands, of deciphering its subtlest fluctuations, appreciating how and to what extent it can be enhanced.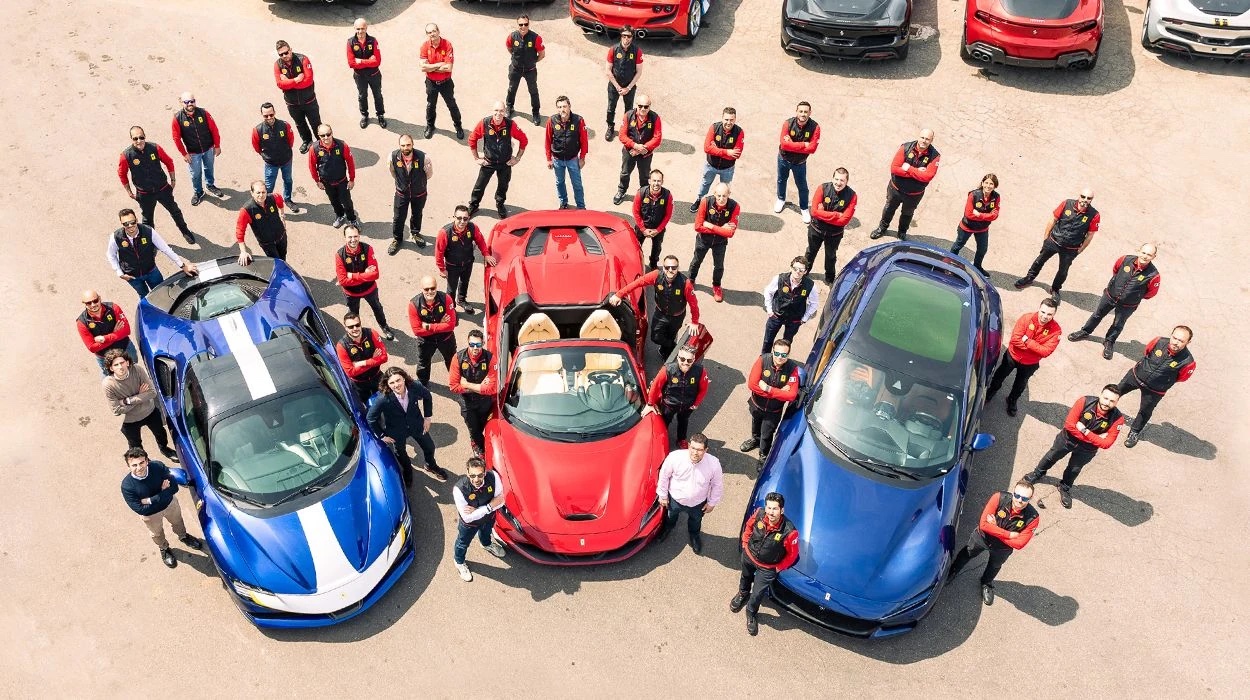 The entire team of Ferrari Collaudatori assembles for a 'family' photo at Maranello
Supporting the development of the skills and maturity of every Prancing Horse test driver is the Scuola dei Mestieri, a sort of in-house company academy which since 2009 has taken on the task of boosting the technical and professional qualifications of workers and employees with the help of tutors and teachers who are themselves employees. After all, in Ferrari becoming a tester is almost exclusively a question of internal development.
You start your career joining the Quality team: 21 drivers, managed by engineer Alessandro Bianchi, who represent the final filter before cars are delivered to clients. On your first day, as you nudge the Prancing Horse out of the factory gates for final tests, you drive over the infamous manhole that has taxed every Ferrari to ever leave Maranello. It's a sort of rite of passage, but one that gives the tester crucial inputs about the car – things like noise and body movement – that give a sense of its general behaviour.
For those who know how to read these first impressions, it's a mine of information, which together with everything else help the quality tester in their main task: to assess each car.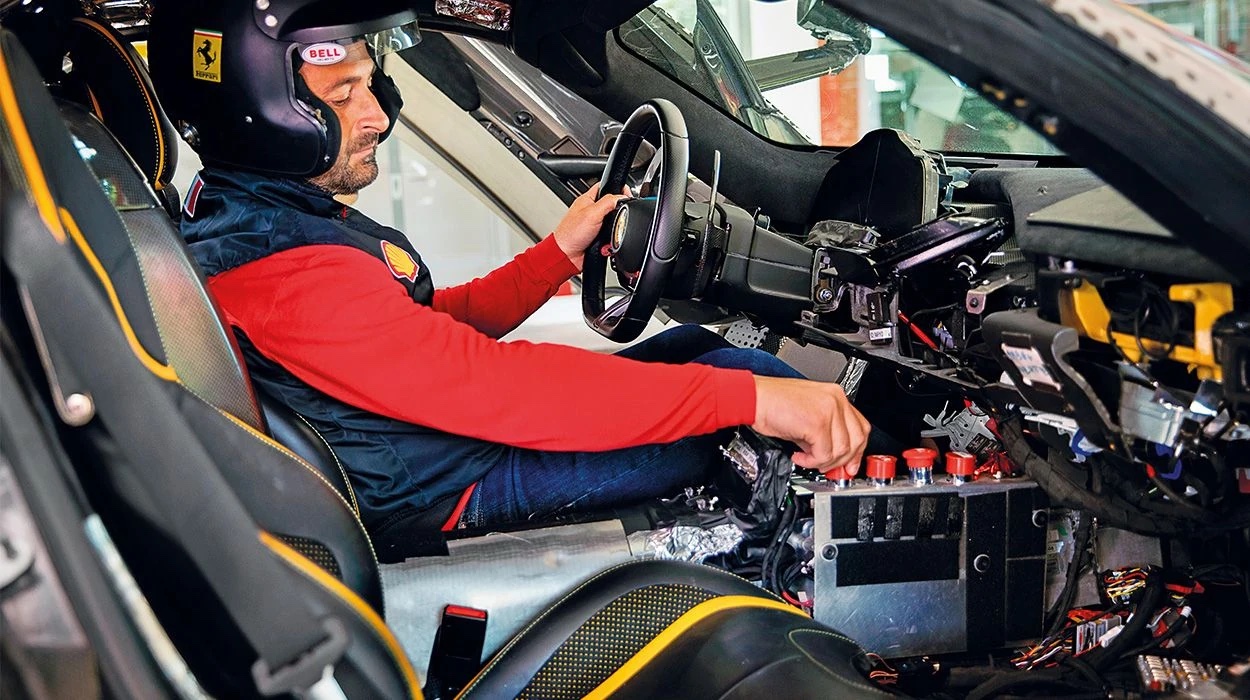 Highly-advanced instruments are used in order to assess driving functionality and safety
It's a drive toward perfection, toward extreme performance in the broadest possible sense, which Ferrari has always pursued and which – 76 years on from its founding – is an integral part of its DNA. Ferrari test drivers are there to guarantee this.
The role of 'guarantor' takes on even more intense nuances in the case of the Reliability team, six people who work very hard under the responsibility of Claudio Nizzi.
They work in three shifts, beginning at five o'clock in the morning and sometimes ending late at night. Why? Discretion and confidentiality are essential, because they're entrusted with mules and prototypes – vehicles that conceal the complete mechanics of a new model beneath a disguise, and cars that are complete in terms of development, but which still need to be perfected before proceeding to pre- production.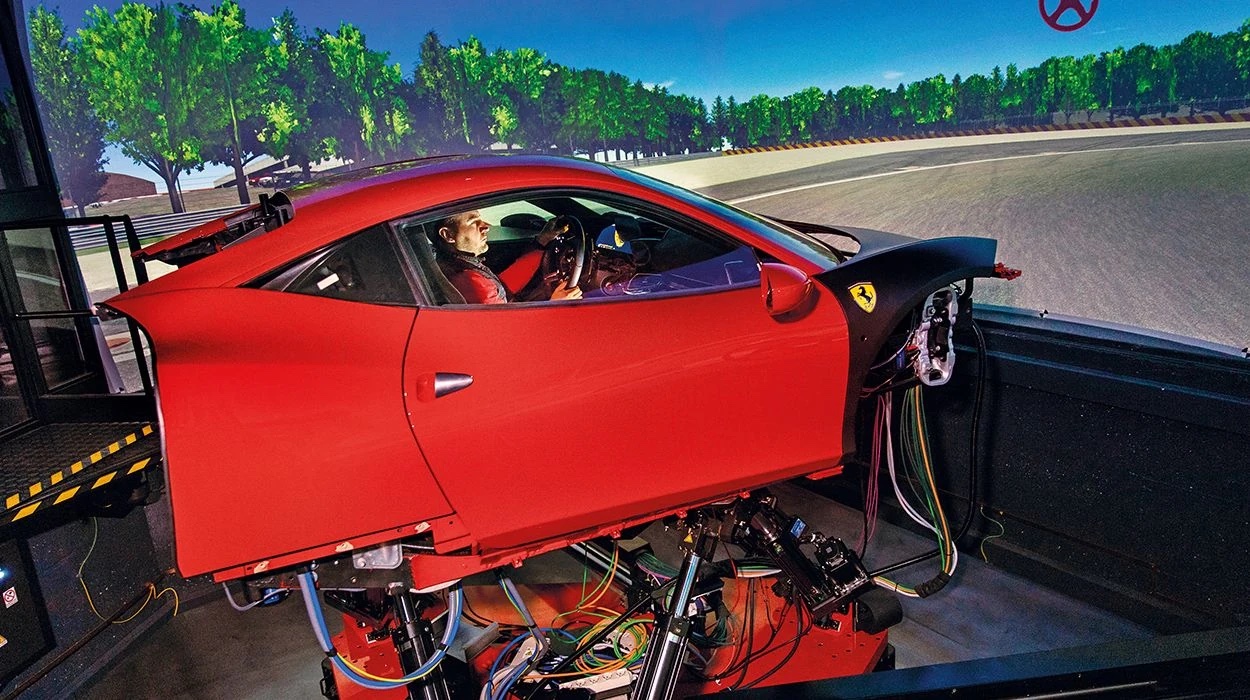 A Ferrari Test Driver using the simulator in the Vehicle R&D department
Mental 'mapping' amongst test drivers – a constant alignment that ensures colleagues 'speak' a common language – plays a fundamental role in this. It's crucial, therefore, that in the Reliability department personnel have time to reflect and transform everything that emerges from the driving session into precise, detailed reports.
There's no rush to talk to the technicians to improve a set-up or alter on the fly something that doesn't quite convince; this is instead part of everyday life for the fourteen test drivers in the Experimentation and Development department – the people who drive the more 'immature' Ferrari cars. And under the direction of Raffaele De Simone, they're tasked with bringing them to maturity.
Cars are born out of this testing matrix. Many hands working in different places. If you exclude the Quality team, which doesn't need to move from Maranello, travel is mostly for the people in Reliability and Development.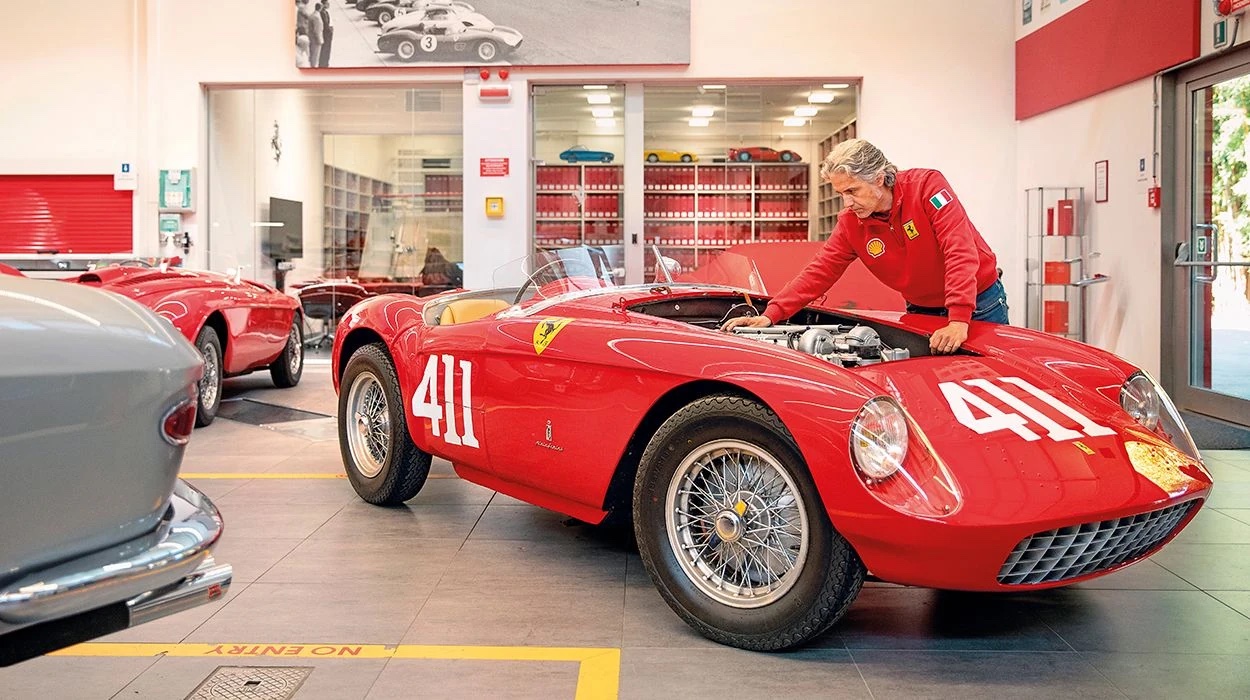 As with production of current models, quality is constantly controlled throughout the entire restoration process for Classiche cars
Their activities take place not only at headquarters and at the Fiorano circuit; a complete definition of a project also requires the Balocco Proving Ground, the high-speed Nardò Ring, the low grip (and extreme temperatures) of the snow in Northern Sweden and the ferocious heat of Dubai.
Not to mention the most incredible track of all, the Nürburgring: it packs almost everything the car might have to deal with in its lifetime into the space of a good twenty kilometres.
Whatever the latitude the mission is the same, and the test driver remains the guardian of that uncommonly subtle, almost unfathomable, magic that transforms a car into a Ferrari.
Report by Alessio Viola for ferrari.com
Photos by Pietro Masturzo