It's a beautiful August afternoon. No clouds, no wind and a warm sun are delighting us before the winter gloom.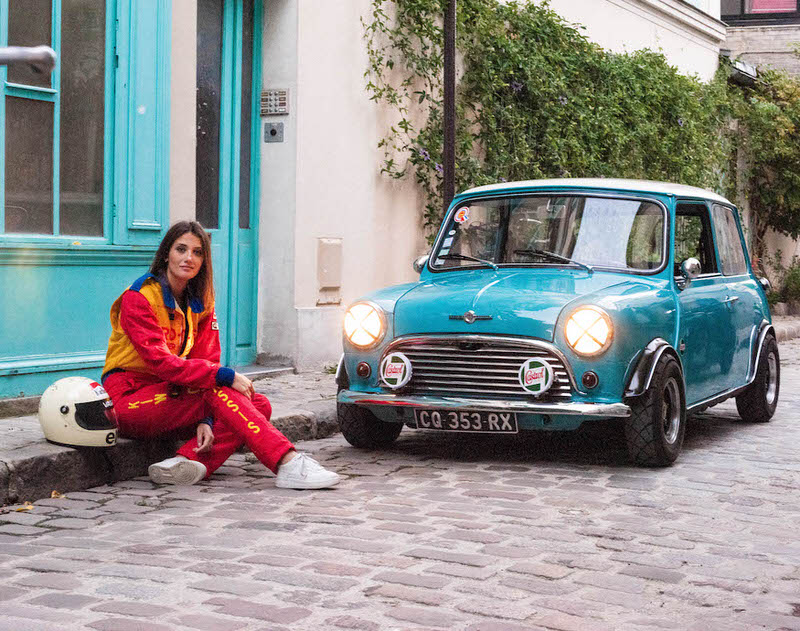 Making its way between the Parisians' districts is a turquoise Mini. Shifting gears and slaloming in traffic on the Seine banks, storming past the Chanel boutique on the Avenue Montaigne, turning heads on the café terraces of the Boulevard Montparnasse…
With Armelle as a copilot, we go from one part of the city to another, using the French capital as our circuit.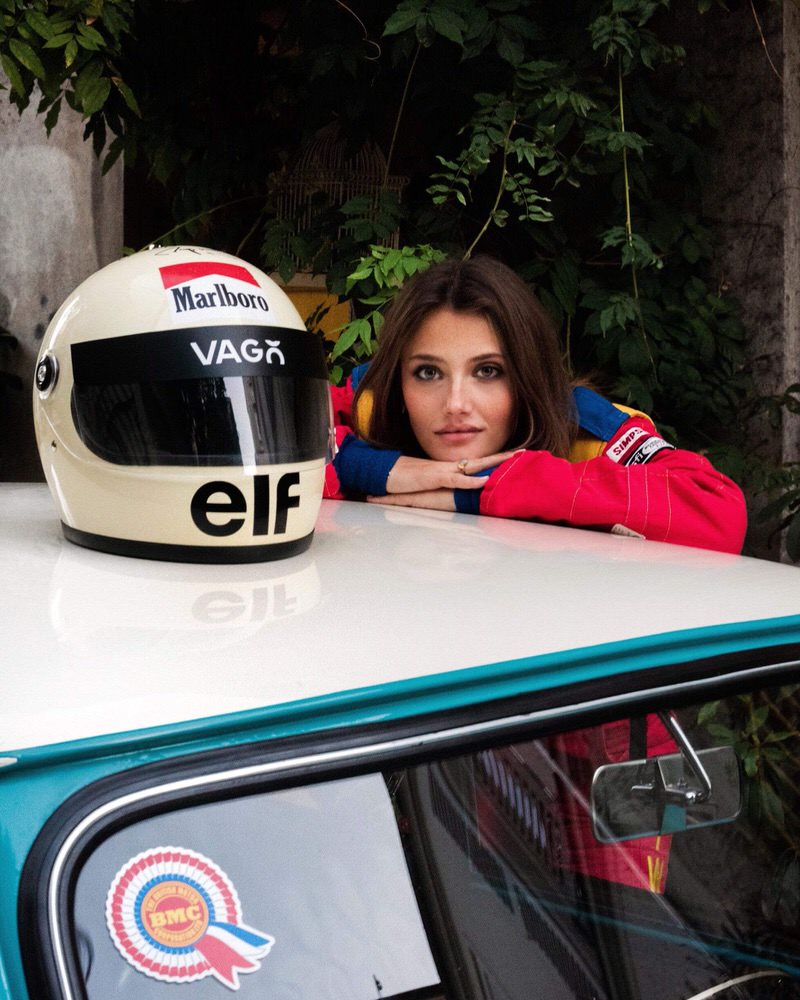 During a detour of the 14th Arrondissement, we spot a very unparisianesque (if that's a word) street. Narrow, paved, bordered by one to four story houses all covered by leaves, flowers and wisterias. All seems very rural, poetical, with touches of colors here and there, nicely complimenting the simplicity of the place.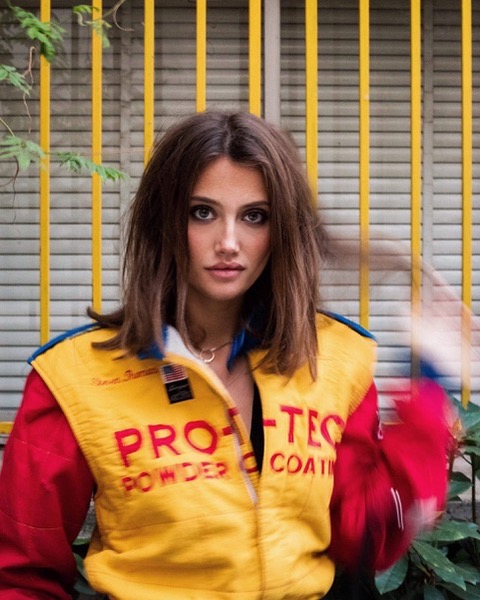 It feels like it's perfect for a photo shoot. With that cute car and location combo, it's time to bring out the contrasting element: the period correct racing overall!
With that touch, the whole atmosphere changes. It's not the little cute blue car with the beautiful girl in a lovely location anymore! It's the vintage racer with its fearless driver, attacking the streets in style!
While shooting, I begin to dream of an old school race taking place in Paris. Taking a few old "race prepared" cars and unleashing them in a crowded city.
"You are at Place de la Concorde. The first one to get a coffee from Les Deux Magots wins the race!"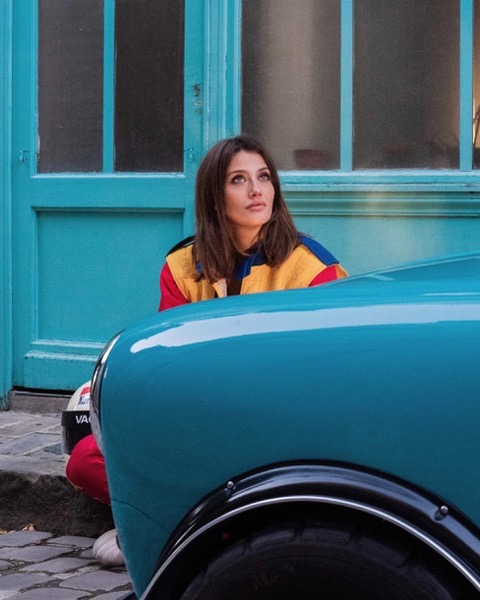 No care about speed limits, direction of trafic, red lights… Need for Speed: c'était un rendez-vous style.
A flat out run through Paris, the little cars preferring the narrow streets, the big ones taking the boulevards to use their power advantage.
What a dream this is!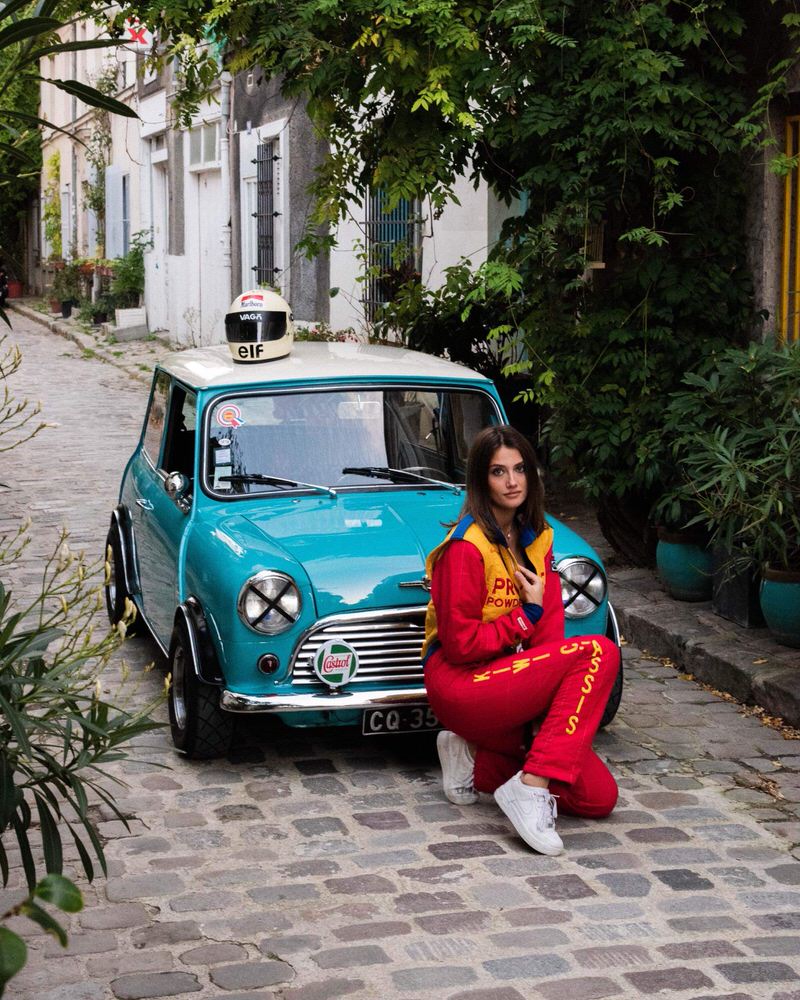 by Paul Syren