From September 2 to 4, 2022, Engadin Airport in Samedan near St. Moritz will once again be dominated by acceleration races. Under the umbrella of the "Int. St. Moritzer Automobilwoche", Solitude GmbH is organizing the Kilomètre Lancé based on a historical model. The core of the event will again be the revival of the classic sprints over 1000 meters.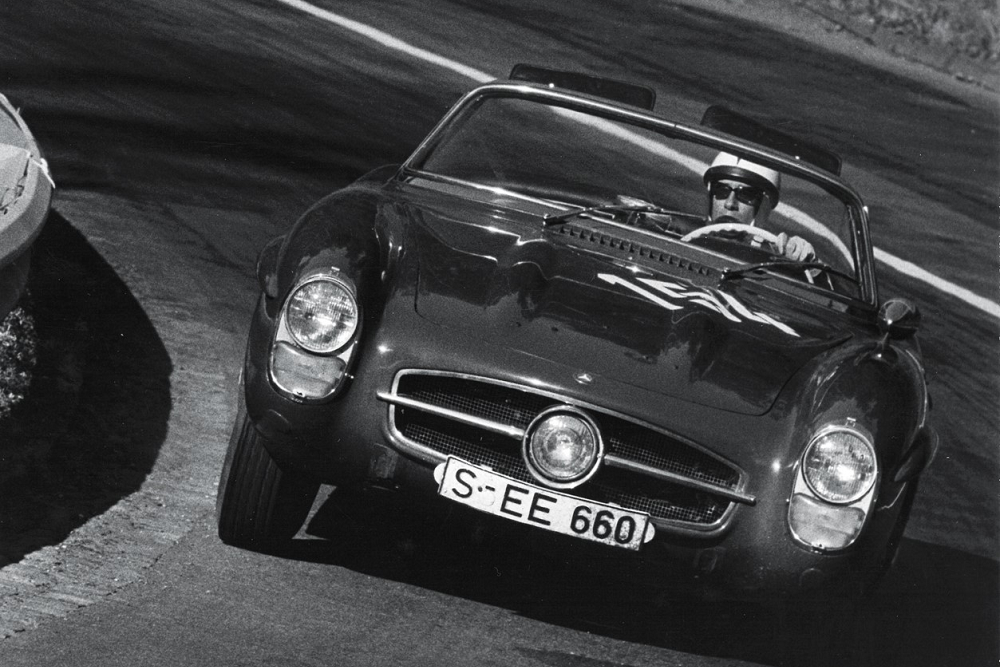 Currently a prototype of the Mercedes 300 SL Roadster has announced itself. The history of the car is remarkable. In the years 1960 to 1962, the red roadster was used as a Mercedes-Benz factory racing car very successfully by the Austrian actor Gunther Philipp (national champion 1960) as well as the two works drivers Eugen Böhringer (European Rally Champion 1962) and above all Eberhard Mahle (at that time already German GT champion 1956 and German mountain champion 1959) in the mountain and airfield races that were extremely popular in the sixties.
Eberhard Mahle was a factory driver for Mercedes-Benz from 1960 to 1963. With prototype number 6, immediately recognizable by the auxiliary headlight mounted in the middle of the radiator grill headlamp and the still first official letter-digit sequence of the S-EE 660, he took eight first places, four second places, one third place and one fourth place in 14 races between 1960 and 1962. This makes Mahle the most successful racing driver on a Mercedes-Benz 300 SL. Eugen Böhringer achieved second place with the car in the 1961 Coupe des Alpes and overall victory at the 2nd Schorndorf Hill Climb.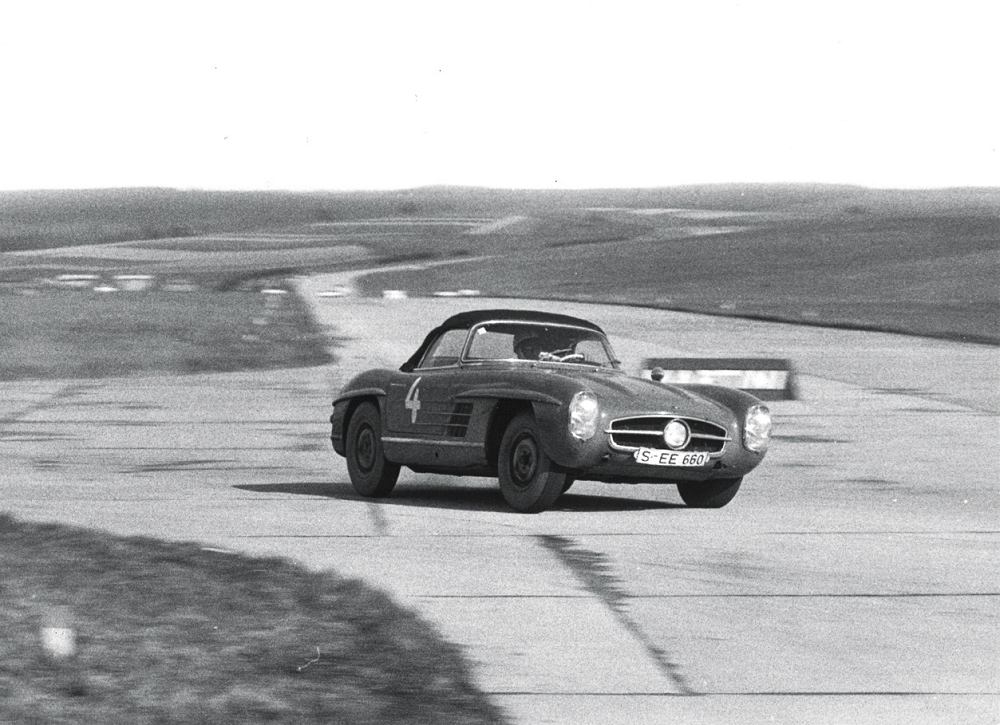 After the end of his racing career, in 1963 Mercedes-Benz initially offered the car to
Eberhard Mahle to buy the car, but he refused – which he later regretted. Colleague Eugen Böhringer, on the other hand, fulfilled a childhood dream by purchasing the red roadster. From then on, this roadster remained in the second-hand possession of the chef and hotelier from Rotenberg for over 50 years. The current owner acquired the unrestored roadster in the spring of 2021 and will present it at the Kilomètre Lance at Engadin Airport from September 2 to 4, 2022.
After the great success of the 300 SL "Gullwing" (1954-1957), Mercedes-Fritz Nallinger gave the green light to the development department to build six 300 SL roadsters in 1956. to build six 300 SL roadsters. Each of these cars had its own color. The red car was used in 1957 and 1958 for the presentation of the new roadster in America. Back in Germany, the "press car" was handed over to the racing department headed by Karl Kling in 1959.
If you are interested in more news click here.
---