The Ferrari 330 GTO is a front-engined racing coupe, depending on the source and view only two or three copies were built between 1962 and 1963. Externally, the model corresponds largely to the Ferrari 250 GTO, but has the adapted chassis and the larger, for racing modified 4.0 liter V12 engine of the Ferrari 400 Superamerica.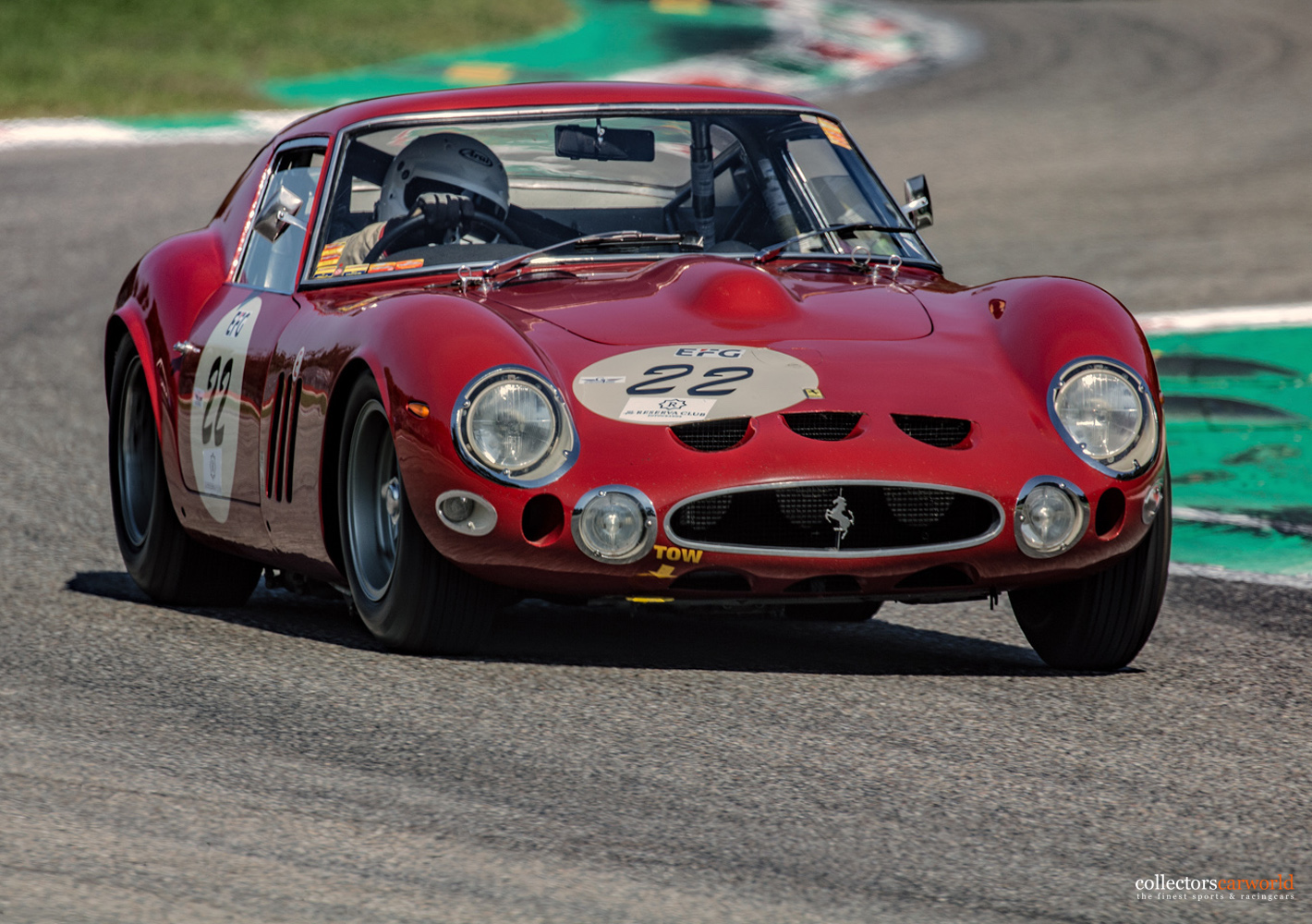 Except for these two models, there is still a technical and historical relationship to the unique piece Ferrari 330 TRI / LM 1962 and the four Ferrari 330 LMB 1963.
With the 330 GTO Ferrari 1962 took up the tradition of the high-capacity front-engine racing coupes again. However, only a few motorsport events were open to the model after the contemporary racing regulations. And with the mid-engine concept, the Ferrari in the racing sports cars in the smaller displacement classes tested since 1961, already pioneered conceptual alternatives.
This Ferrari 330 GTO was driven by Carlo Vögele at Monza Historic in the Greatest's Trophy on September 20-22, 2019.
Find out more about our photographer Rainer Selzer and enjoy his stunning gallery!
Report by Rainer Selzer / collectorscarworld.com
Photos by Rainer Selzer / rs65photos.com
---