The resounding success of Cavallino Classic Modena consolidates the position of the historic Palm Beach Concours d'Elegance as a respected global authority on the heritage of collectible Ferraris. A role it has fulfilled for 32 years with unwavering rigour.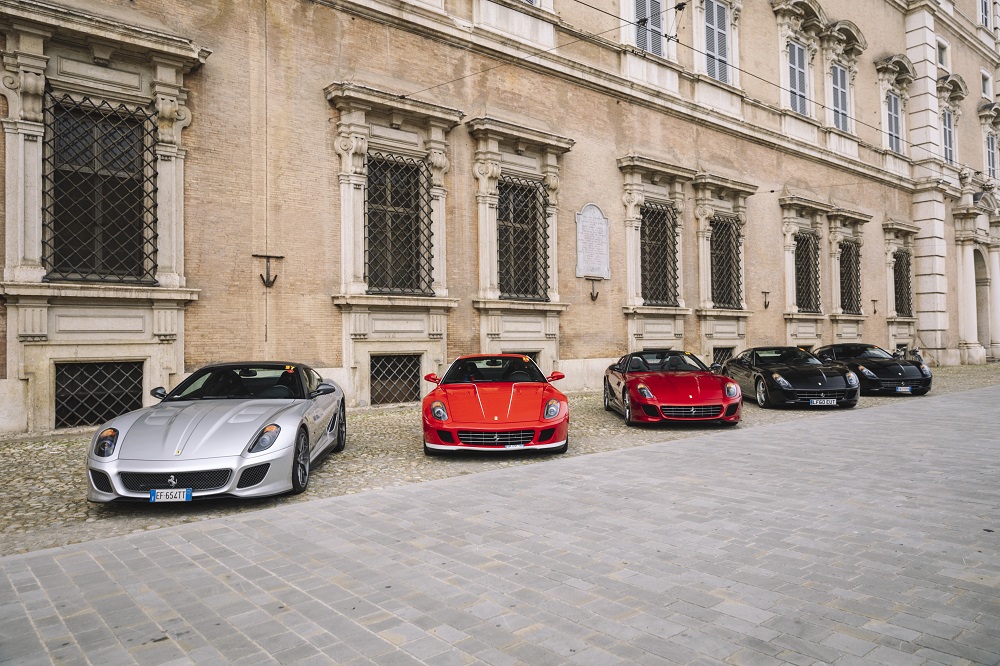 Cavallino Classic Modena: a truly unique event
Cavallino Classic Modena, now in its third edition, continues to distinguish itself with its unique features:
Honouring Collectible Ferraris by celebrating them where they were originally built;
Gathering in the special atmosphere of one of the most sumptuous country villas right outside Modena, the same ones Enzo Ferrari frequented in the 1930s when he founded his Scuderia;
Offering participants the refined and exclusive cuisine of the renowned starred chef Massimo Bottura, who is actively involved in the event;
Ensuring the evaluation process is impartial and consistent by appointing a jury of Italian Ferrari specialists and highly-esteemed American judges who participate annually in the classic Palm Beach event. This ensures uniformity in judgments and related scores.
Amidst this setting, on Saturday afternoon, participants also had the pleasure of taking part in a parade through the historic centre of Modena, with two dense crowds lining the streets and thousands of cameras capturing the moment.
In the grand square of the Ducal Palace, on an elevated platform, the competitors and their cars were presented as significant examples of the illustrious history of the Prancing Horse.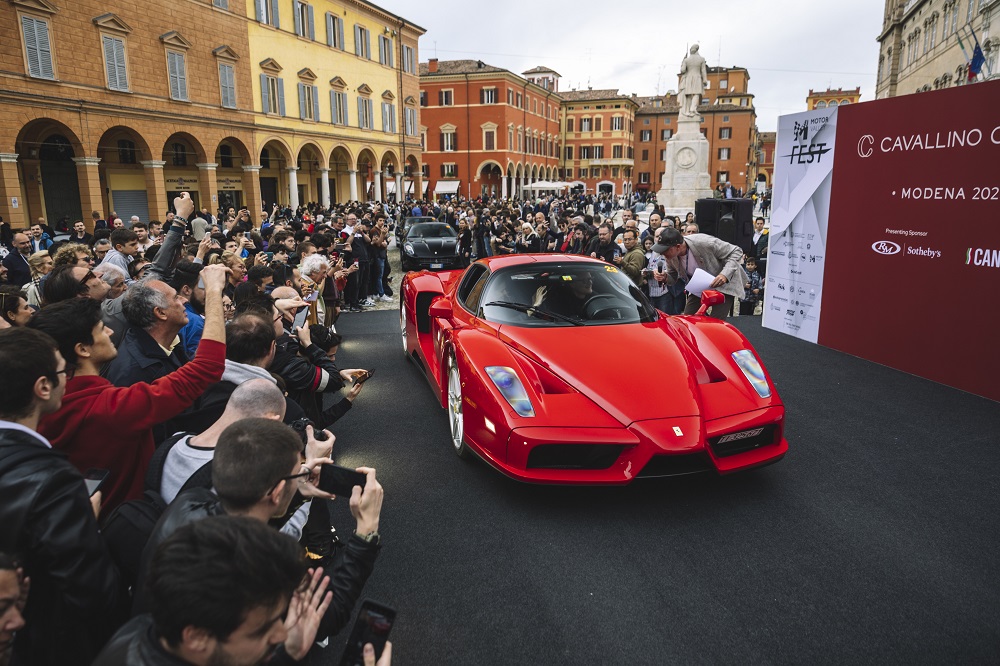 The Winners
Among the 12 participants who received the Platinum Award for achieving a judge's score of over 97 out of 100 points (see the list in the Rankings paragraph below), the following three Best of Show cars were selected:
BEST OF SHOW GRAN TURISMO
Ferrari 410 Superamerica 1959 – chassis 1305 – presented by Kevin Cog
BEST OF SHOW COMPETITIONS
Ferrari 212 Export 1951 – chassis 0080 – presented by Brian Ross
BEST OF SHOW FERRARI CLASSICHE CERTIFIED CARS
Ferrari 250 Berlinetta Long Wheelbase (Tour de France) 1957 – chassis 0677 – presented by a private collector.
The category awards and special prizes confirmed that collecting is increasingly geared towards meticulous care and specialized knowledge, whether in the form of impeccable restoration or expert conservation. In both cases, the competitors were rewarded for their attention to documentation and certified histories during the ranking process. For more details, please refer to the Rankings paragraph below.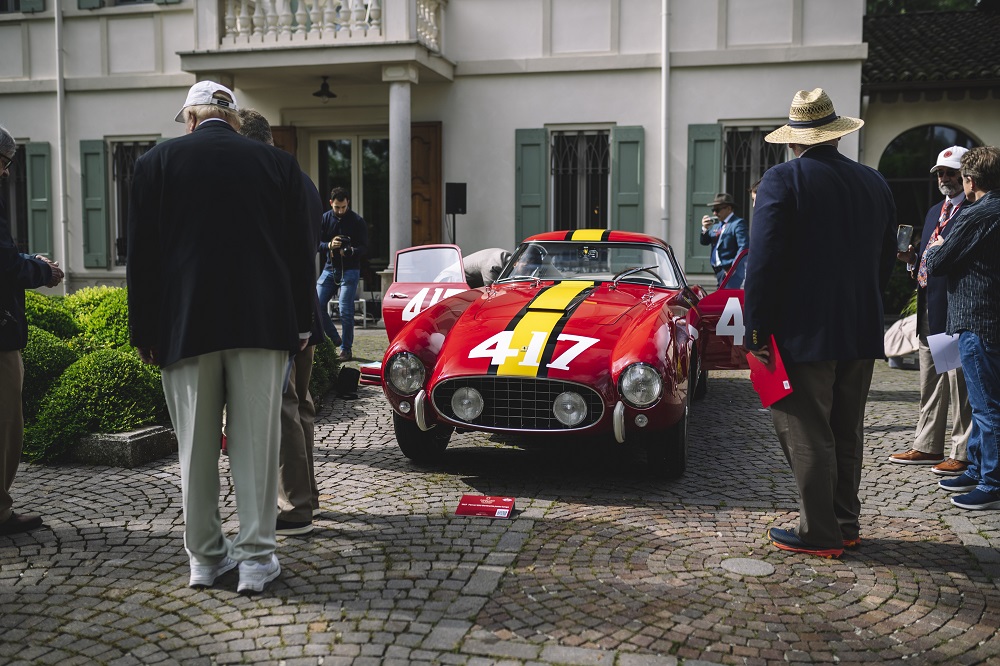 Statements
Luigi Orlandini, President of Cavallino Classic and Canossa: "It's wonderful to see how a bold idea has become a tradition. Having the American judges with us, who also visited the Ferrari factory in Maranello and the 'Ferrari Classiche' department on Friday, strengthens the bond between Modena and Palm Beach and the international scope of Cavallino. This is also possible thanks to the support of RM Sotheby's, Ferrari Trento and Stefano Ricci."
Massimo Bottura: " For me, this is the best weekend of the year. Modena is about passion, and passion is the way to transfer emotions. This weekend was evidence of that. For the first time we also had Enzo Ferrari, direct descendant of the Founder, with us, welcome! Casa Maria Luigia is hospitality and passion, and it has been proved during these days."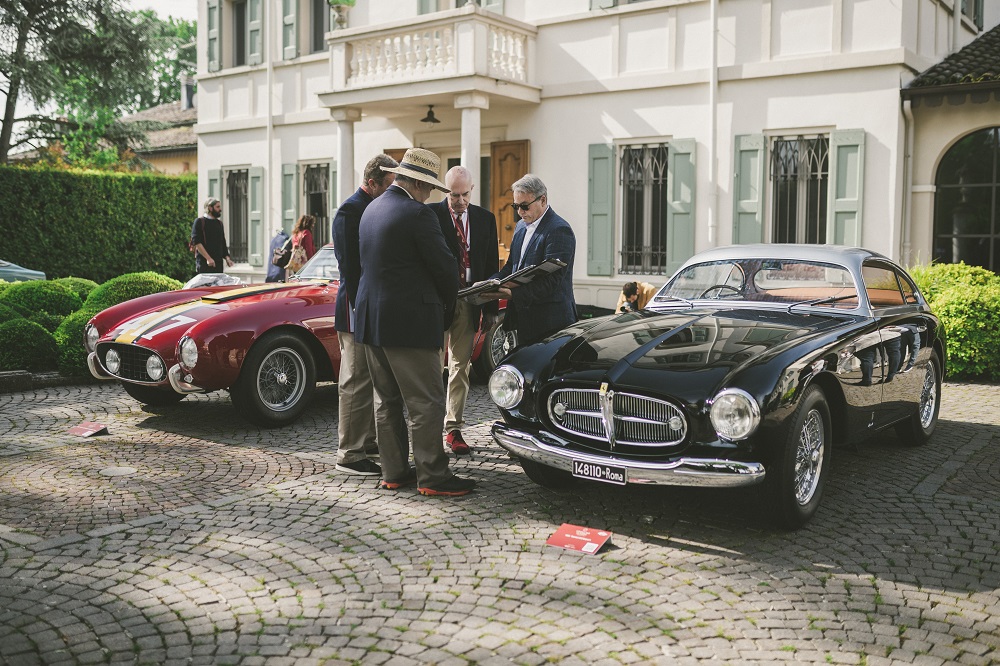 Charity Activities
With the support of auction house RM Sotheby's, an original poster featuring each car in competition accompanied by the signature of its owner was auctioned off during the gala dinner and awards ceremony. This unique piece enlivened the room, providing a significant contribution to the Policlinico di Modena project to equip the pediatric department with equipment to reduce the traumatic impact of radiotherapy on children.
---
Rankings
These are the special and class rankings:
Twelve Cylinder Ferrari Award: 2011 Ferrari 599 GTO s/n 176433
The Ferrari 250 Award: 1958 Ferrari 250 California s/n 1057
The Preservation Award: 1995 Ferrari 456 GT s/n 100589
The Ferrari Research Award: 2009 Ferrari 599 GTB Fiorano 2009 s/n 166417
The Ferrari Elegance Award: 1962 Ferrari 250 Berlinetta passo corto s/n 3169
The Ferrari 599 Award: 2011 Ferrari 599 GTB 60 F1 Alonso s/n 186586
The Restoration Award: 1971 Ferrari 365 GTB/4 s/n 13389
The Judges Award: 1973 Ferrari 365 GTB/4 s/n 16425
People's Choice Award: 1964 Ferrari 250 GTL s/n 5735
Canossa Angels Award: 1990 Ferrari Testarossa s/n 86643
RM Sotheby's Award: 1951 Ferrari 212 Export s/n 0080
Cavallino Magazine Award: 1971 Ferrari 365 GTB/4 s/n 13389
Bottura Award: RM Sotheby's 1967 Ferrari 365 GTB Prototipo s/n 10287
Chairman Award: 2004 Ferrari Enzo 2004 s/n 136076
Cars that received the Platinum Award (score over 97):
Ferrari 212 Export 1951 s/n 0080
Ferrari 250 Berlinetta passo lungo 1957 s/n 0677
Ferrari 250 California 1958 s/n 1057
Ferrari 410 Superamerica 1959 s/n 1305
Ferrari 250 Berlinetta passo corto 1962 s/n 3169
Ferrari 365 GTB/4 1971 s/n 13389
Ferrari 456 GT 1995 s/n 100589
Ferrari 612 Scaglietti 2004 s/n 138037
Ferrari 599 GTB Fiorano 2009 s/n 166417
Ferrari 599 GTB Fiorano HGTE  2011 s/n 173340
Ferrari 599 GTO 2011 s/n 176433
Ferrari Enzo 2004 s/n 136076
Ferrari 599 GTB 60 F1 Alonso 2011 s/n 186586
---
If you are interested in more news click here.
---