In a car world awash with superlatives, only a few solitaires sparkle permanently. The Bugatti Atlantic, of which there were only four, is one of them. Shaped in the Art Deco style and rich in curves, it is strikingly beautiful and very extravagant.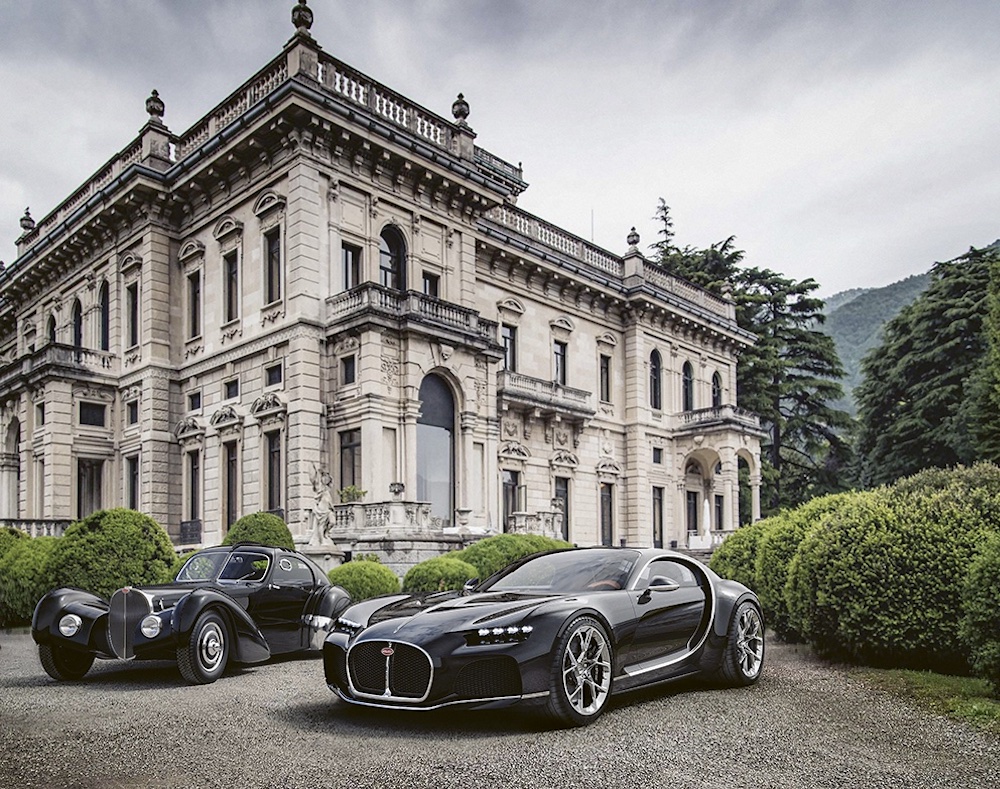 It has always been like this with Bugattis: the myth has driven their price to the top at all times. Obsessed collectors made sure of that. Even for The Wall Street Journal, not usually concerned with classic automobiles, it was newsworthy when a single Bugatti sold for more than $30 million in 2010. And here we have once again conjured up a few photos from years past, for no reason at all – simply because the two automobiles are so nice to look at.
So let's approach the "newer" Bugatti – the study from 2015. In black instead of blue-silver like back then, with eight eyes like the big Chiron and the typical curve in the side. The study has hardly aged at all: wide like a Lambo Aventador, butterfly doors like those on Ferdinand Piëch's other prestigious car, the extreme economy VW XL1; at most, the horseshoe grille – another reminiscence of the old Bugatti – appears slightly dusty in its roundness. Because that was important: The Atlantic had to be recognizably a Bugatti and at the same time stand out from the Chiron. The hood even more massive, the proportions more dramatic.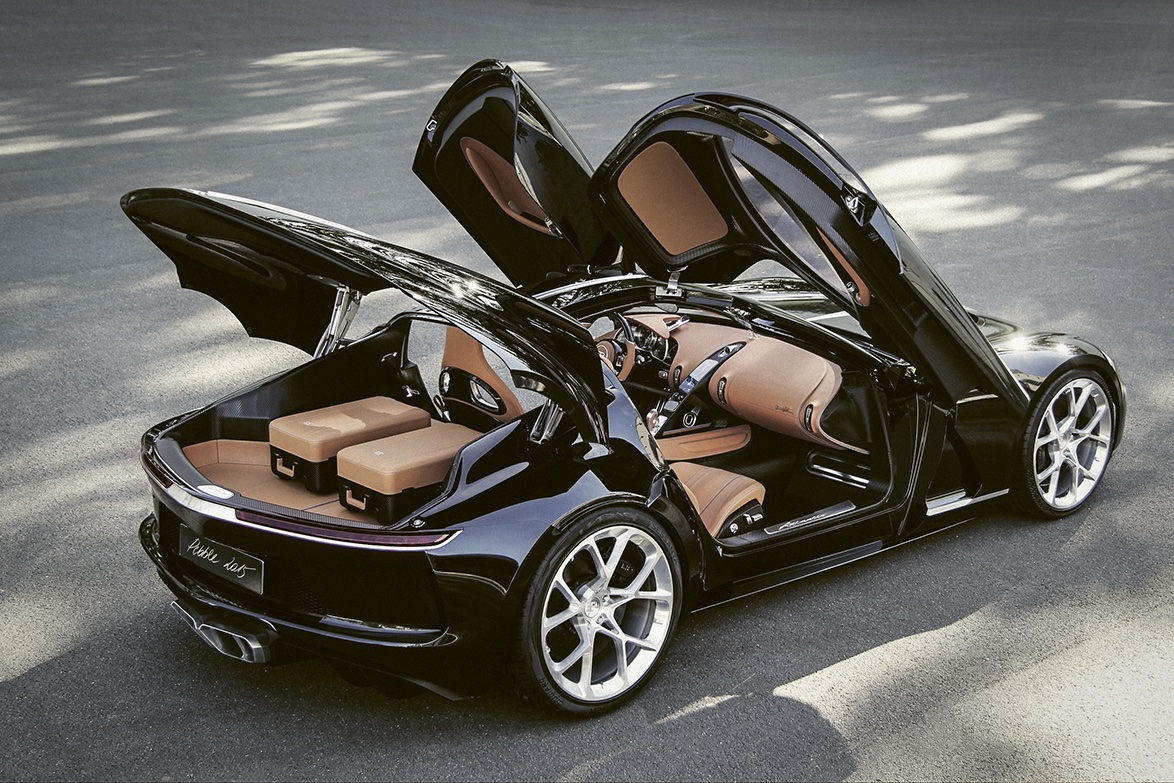 But back to the study – what should it be like? Lightweight? Absolutely, that's in keeping with the brand's DNA. An internal combustion engine? Would be rather old school and, in combination with Rimac, not high-tech enough. An uber-electric? Electric, then! Especially when it comes to the powertrain, a lot has changed since the Atlantic was finished in mid 2015. The study still wears a 4.2-liter V8 without a hybrid module. With turbos and chips, 750 hp would certainly have been possible back then. That would have fulfilled image expectations just as much as the typically reduced interior. The brown natural material stretches thickly and stubbornly through the carbon monocoque, and the cockpit with its floating center console and few buttons looks as reduced as in the Chiron.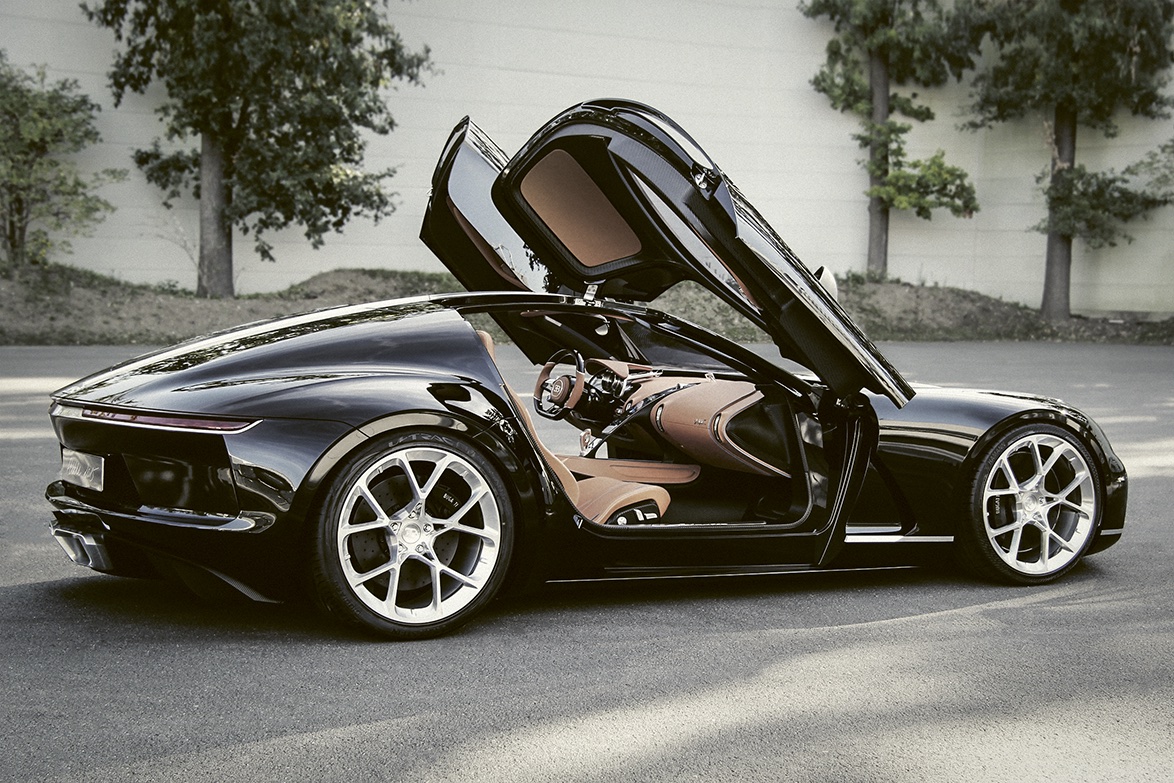 As we all know, times have changed. High fuel costs, changing customer behavior, and a rapprochement with e-technology powerhouse Rimac foreshadow it: Forgotten, over. The study sank. Almost like its great role model, which was built only four times before World War II. But Bugatti's ambition is unbroken, and the drawers are full of ideas. The time could be ripe – for the next Bugatti.
Photos by Bugatti
Report by Jens Bergen – Previously published by Retrowelt RW 24